Home & Garden
Sears exploring partnerships for Kenmore, Home Services business
Could new partnerships save Sears?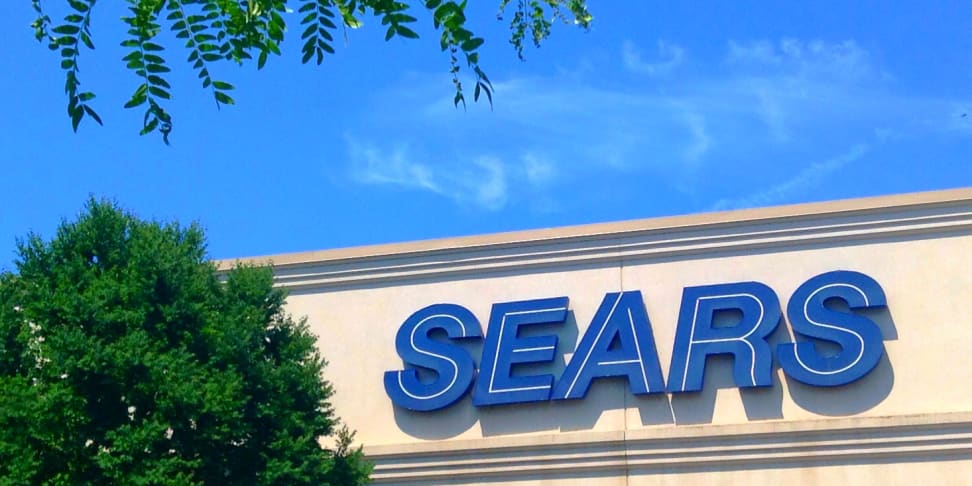 Credit: Flickr user "jeepersmedia"
Sears (SHLD) still hasn't managed to turn its flailing business around, and will look into expanding two of its businesses outside of Sears and Kmart stores in an effort to get back to growth.
The company said Thursday that sales continued to fall in the first quarter and reported a wider loss than the year-ago quarter. It also said that it's exploring partnership opportunities for its brands Kenmore, Craftsman and DieHard as well as the Sears Home Services business in order to expand distribution.
Sears shares jumped 10% in morning trading on the news.
Focusing on appliances has been one of Sears' primary strategies in its attempt to regain profitability. Last week, it opened a store in Colorado entirely dedicated to appliances. But home appliances were one of the main categories that contributed to a sales decline at Sears U.S. stores in the quarter.
As Neil Saunders, CEO of retail research firm Conlumino, noted, "Sears is like a strange roller coaster than only ever travels in one direction – downward."
CEO Edward Lampert blamed a highly promotional and competitive retail environment for the company's falling sales. Comparable store sales, a measurement based on non-store sales and sales at stores open at least a year, fell 5.9% across Sears and Kmart. Total revenue fell from about $5.9 billion to $5.4 billion, though that came in ahead of the $5.3 billion analysts expected, according to S&P Global Market Intelligence.
Part of the sales decline was due to fewer Sears and Kmart stores, as the company has closed dozens of locations. Last month, the company announced that 78 stores would close later this year, after already accelerating the closure of 50 stores at the start of the year.
Sears lost $471 million compared with $303 million in the year-ago quarter. Loss per share came to $4.41, or $1.86 adjusted for certain items. Analysts estimated a loss of $3.20 per share.
The results come as Sears has taken on several strategic initiatives to regain its footing, including accelerating store closures and attempting to drive loyalty with shoppers through a membership program. The company acknowledged in an earnings presentation that many of its stores "are larger than needed for today's technology-equipped consumer." In that vein, it's been focused on building a more integrated business between digital and in-store services and more personalized marketing to customers.
Related Video