The Best Universal Remote Controls of 2019
By Michael Desjardin, Updated August 14, 2019
In an episode of the comedy series Peep Show, one of the show's main characters, Jeremy, suggests that he and his roommate, Mark, tidy up the apartment before having company over. One item in particular needs to be dealt with: four remote controls, each for a different device, crudely taped together for easy access.
"The Megatron?" Mark asks, dejectedly. "But, no..."
Jeremy insists: "It smells wrong," he says.
You probably don't have a Megatron of your own—if you do, much respect—but there's a good chance you have more remote controls than you'd like. Me? I've got a remote control for my TV, one for my sound bar, another for my streaming box, and a fourth for my Blu-ray player. My coffee table basically looks like the Clicker Committee is holding an important meeting at all times.
The point is, we could all use some decluttering now and again, and the coffee table is a perfect place to start. We put several of the most popular universal remote controls to the test to figure out which were qualified to serve as Chief Clicker of the living room.
After testing several of the most popular universal remote controls, our pick for the overall best goes to the Logitech Harmony Companion (available at Amazon for $99.99), which strikes the best balance between cost and functionality. When used in conjunction with the Harmony app, the Companion simplifies home entertainment while simultaneously expanding its possibilities.
We also tested a few basic, budget-friendly universal remotes that function more traditionally. These remotes won't connect to an entire suite of smart home devices, but they'll probably work with TV add-ons like DVD/Blu-ray players, select sound systems, and cable boxes.
Here are all of the universal remotes we've tested, ranked in order:
Logitech Harmony Companion

Logitech Harmony Elite

Caavo Control Center + Universal Remote

GE 33709

RCA RCRN04GBE
Advertisement - Continue Reading Below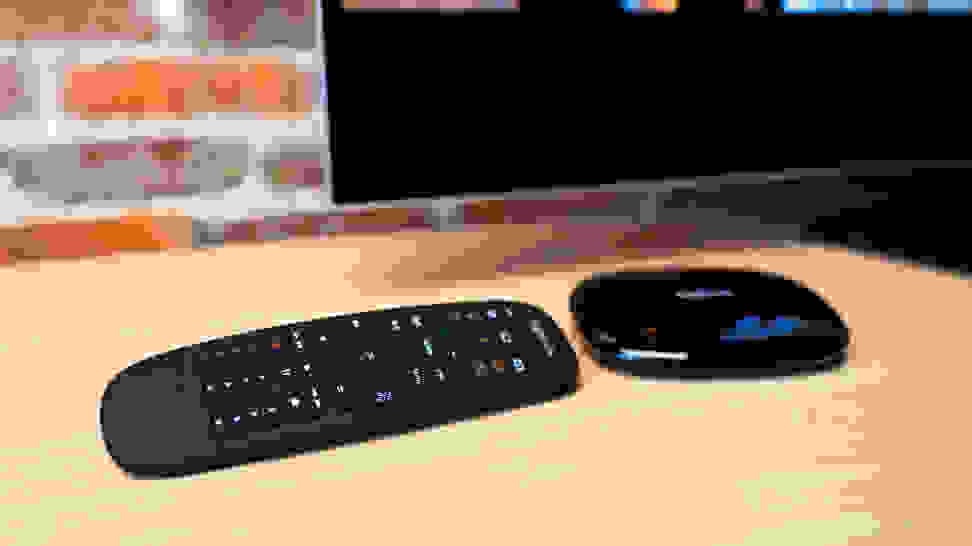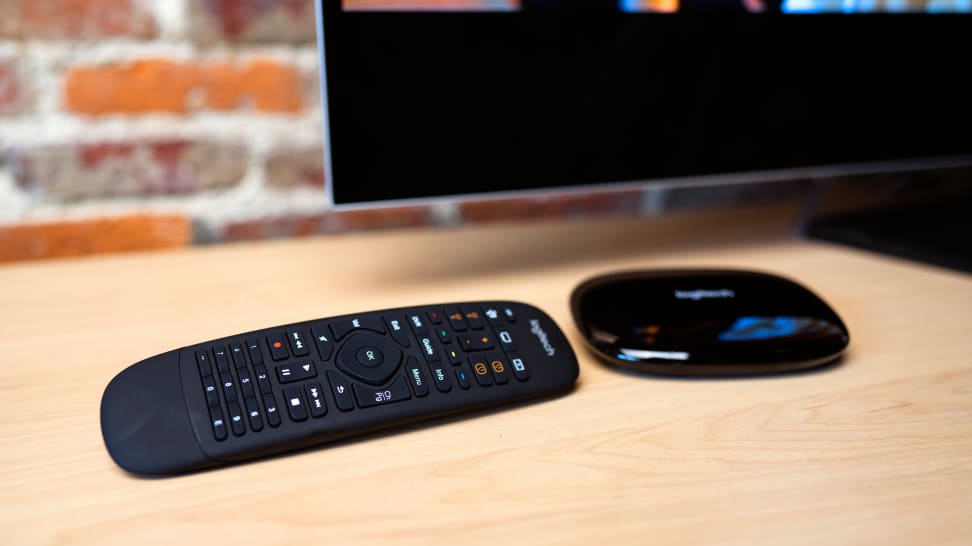 How We Tested
Since our home theater lab is typically stocked with the TVs we happen to be testing, it was the perfect place to test universal remote controls. That said—as you'll soon learn—not every universal remote we tested is the same in terms of its initial setup process and, crucially, its overall functionality.
Our first assessment was simple: How easy is it to set up the remote? Is the initial setup process one that most people could undertake, regardless of their technological prowess?
Next we tested the remote's ability to function... well, universally! Each remote control was assessed within the bounds of its functionality—which is to say that we did not dock basic, entry-level remotes simply because they lacked the features of high-end remotes with smart features.
In addition to testing the basic features and performance of each universal remote, we also considered the build quality of each remote. For example, how responsive are the buttons? Does the remote seem durable, or is there reason to suspect that it might not hold up over time?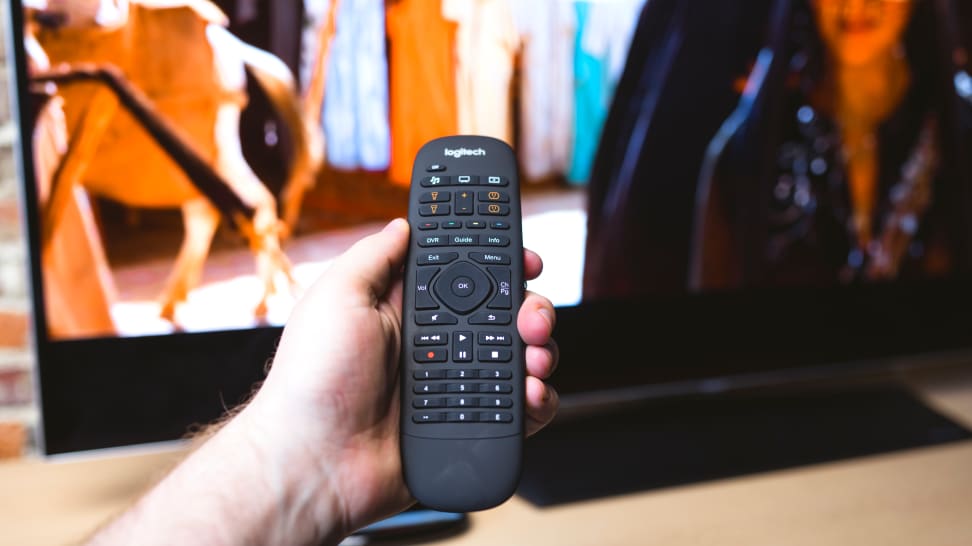 How Do You Program A Universal Remote?
Programming traditional universal remotes is relatively straightforward, but instructions vary slightly from model to model. Whatever you do, do not throw away any of the instruction manuals inside the packaging of your universal remote. It's typically tempting to toss these things in the trash, but in addition to basic instructions, these pamphlets probably contain code lists that you'll need to reference in order to pair your remote with multiple devices.
For traditional universal remotes (the type most folks are familiar with), the programming process involves inputting a series of codes that correspond with the manufacturer of your TV and peripheral devices.
For newer, "smarter" universal remotes like the Caavo Control Center and the Logitech Harmony series, the setup process is more intuitive, albeit longer and more in-depth.
Where Can I Find My Universal Remote's Code List?
If you accidentally threw out or misplaced the paperwork included with your universal remote, the information you need is probably online somewhere. We recommend doing a Google search for your remote control's model name plus the term "code list" or "instructions." In all likelihood, you'll find the manufacturer's instruction manual—sometimes on the manufacturer's own website.
---
Other Universal Remotes We Tested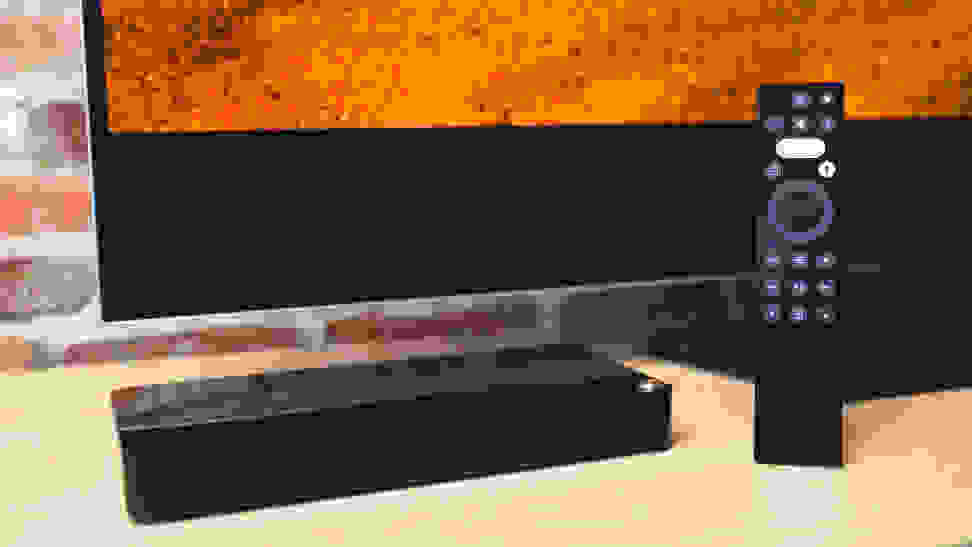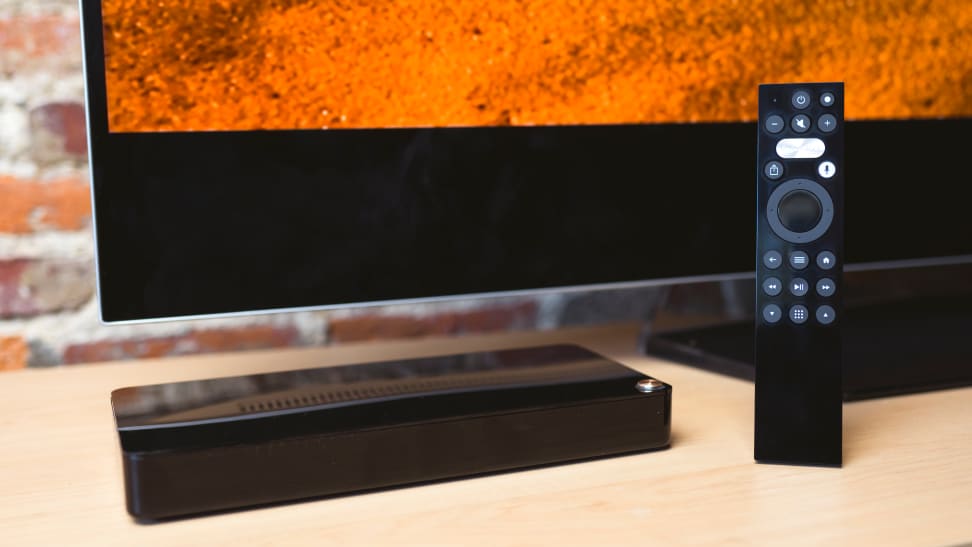 More Articles You Might Enjoy:
Advertisement - Continue Reading Below