The best wireless router gives you the fastest performance for your devices at the farthest possible range. It's an easy formula, right? But it can be deceptively difficult to figure out when you need a new router—and even trickier to buy the right one. After researching tons of routers and testing nine finalists over four weeks, we believe that the D-Link DIR-878 (available at Amazon for $119.99) is the best Wi-Fi router for most setups.
While we've gone and done the hard part for you, we know that shopping for a router isn't easy. Manufacturers like to highlight crazy speeds and fancy features, but you shouldn't just pick a router because it has a big number on the box. For example, if you only own wireless-n devices, an AC5300 router—large as that number may be compared to an AC1750 router—is likely overkill for your needs and three times the price (or more).
We'll get into these confusing details within our "What to look for" section below. The bottom line: if you want a good router that can deliver the best performance and range for a handful of devices, D-Link's AC1900 DIR-878 is the best router for most people. If you (or your family) own a lot of bandwidth-hogging devices, or you need a router that's packed with as many features as possible, the Asus tri-band RT-AC3200—or a mesh WiFi system—may be a better fit.
Editor's Note: the following guide covers your traditional single access point wireless routers. Those with large homes or tricky situations requiring a bit more coverage may also want to check out our guide to the best mesh Wi-Fi routers.
Updated January 05, 2018
Advertisement - Continue Reading Below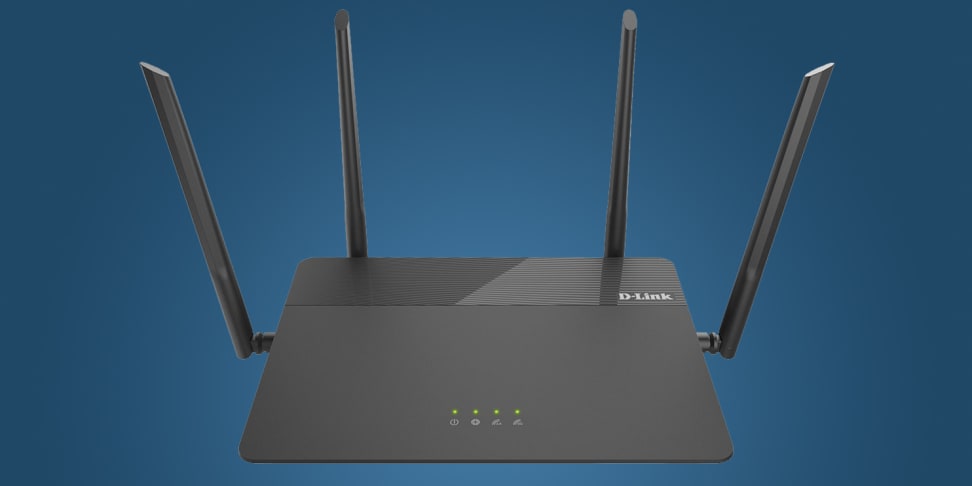 Who am I?
Hi. I have tested way, way too many wireless routers in my decade-plus career as a technology journalist. I've spent plenty of hours coming up with great, real-world testing scenarios around my 2,563-square-foot house, and I've either researched or benchmarked almost all of the major routers you can buy nowadays. No joke: I'm pretty sure I've irradiated myself (and/or ruined my neighbors' wireless signals) from my deep love of helping people find the best Wi-Fi router for their needs.
What to look for in a Wi-Fi router
This guide focuses on the best wireless router you can buy, which means there are a few attributes your next wireless router should probably have.
One caveat: the "best" wireless router might not be the best wireless router for your specific setup; this is more a general list of recommended features that will be useful to most people. For example, if you don't use wired Ethernet connections, it won't matter whether a router has Fast Ethernet or Gigabit Ethernet. If you only own a single wireless-ac smartphone and only need a signal throughout your one-bedroom apartment, you might be fine with a great (and less expensive) wireless-n router or a lower-classification wireless-ac router.
Wireless-ac: The latest and greatest wireless standard, wireless-ac is found on a number of today's top devices, including laptops, smartphones, tablets, and media streamers. If you're looking to buy a router to use over the next few years, you need wireless-ac. This will give the wireless-ac devices you own (or are planning to purchase) much better performance than an older wireless-n router, depending on what you do within your home network. (If you just watch YouTube and surf the web on a single wireless-ac laptop, you'll probably experience better performance at long range on a wireless-ac router's 5GHz network, but that's it.)
AC1750/1900: Router classifications are confusing. In short, they represent the maximum theoretical performance a router can achieve, but that's performance you might never see in real-world use. For example, an AC3200 router isn't twice as fast as an AC1750 router; it just supports a second Wi-Fi network on the 5GHz band instead of the AC1750 router's single 5GHz network. And if it's not a very good AC3200 router, the AC1750 router might actually be able to offer better performance and range if you're only using it with a few devices.
For most people, an AC1750 or AC1900 router is good enough to handle the top speeds of all the wireless-ac devices they own—typically "1x2" or "2x2" devices, as they're commonly called. If you have a lot of devices (think double-digits), you might be better off with a tri-band router like Asus' RT-AC3200.
Gigabit Ethernet: For those using desktop computers, or who are willing to string Ethernet cables around their house or apartment to achieve the fastest and most consistent connections, Gigabit networking (sometimes designated as 10/100/1000) is a must-have. Unless you're only ever planning to use wireless devices, don't settle for routers with antiquated Fast Ethernet, or 10/100 connectivity.
Band Steering: Routers with band steering make it easier for you to connect your devices to your wireless network by asking you to set up a single SSID (and password) instead of separate SSIDs for the 2.4GHz band and 5GHz band. When you connect to your router with a dual-band device—one that can use either band—the router forces it to the (likely) less-crowded and speedier 5GHz band. Older or simpler devices that can only use 2.4GHz stay on 2.4GHz.
Price: A great wireless router should cost less than $200. Once you go north of that, the gains you experience from a single router—if any—are marginal. You'd likely obtain better performance by purchasing two less-expensive routers, especially if you can set up one as a wireless access point (assuming you have already have Ethernet connections in your house or don't mind spending a little time stringing cable.) Otherwise, you could also invest in a mesh wireless network, which could give you much more wireless coverage than a single $300 router.
How we tested and picked the best Wi-Fi routers
We put our router contenders to the test by approximating a number of real-world scenarios. We set up each router at the same, southernly position in a 2,563-square-foot house. We then set up four testing points: one within the same room as the router; one 44 feet away from the router but within its line of sight; one in an adjoining room (with a wall and some furniture in between); and one 44 feet away from the router with walls and furniture in the way (no line of sight).
We used each router's settings as shipped, under the assumption that most people do little more than run through a router's default setup utility and call it a day. We tested each routers' wireless networks separately—2.4GHz and 5GHz—or just the single SSID for routers that shipped with band steering enabled. We conducted four primary tests for each router at each of our four test locations.:
Fast.com: We loaded fast.com five times at each test location and averaged each result. We then compared the how a router's speed at each test location compared to the average speed of a desktop system connected directly to the router via Gigabit Ethernet—the fastest and most stable connection a person could have.
LAN Speed Test (Wired): We fired up Lan Speed Test Server on our Gigabit Ethernet-connected desktop PC, and Lan Speed Test on our client MacBook. We then read and wrote 100 packets to the test server, each 1MB in size, to approximate a typical series of file transfers. We recorded the average read and write speeds for each test, and combined them to get a sense of a router's overall performance at our different test locations.
LAN Speed Test (Wireless): We connected a 2017 MacBook Pro (3x3 connectivity) to the same wireless network as our test client, placed it between our first and second wireless testing points (within the router's line of sight), and ran the same LAN Speed Test as before. Since the MacBook Pro can't run LAN Speed Test Server, we opened up a network share and directly targeted a folder on the MacBook Pro from LAN Speed Test on our MacBook Air.
Latency Test: This one gets complicated. We re-enabled Lan Speed Test Server on our desktop PC, still connected to the router via Gigabit Ethernet. We also used a program called Fenix to launch a separate web server on the desktop PC, which we used to host a 128KB PDF file. To begin our test, we fired up a long 1440p YouTube video on our desktop PC. After that, we ran over to our MacBook Air in test position #3—the long-distance, no-line-of-sight location—and began a LAN Speed Test using 1000 packets each 1MB in size.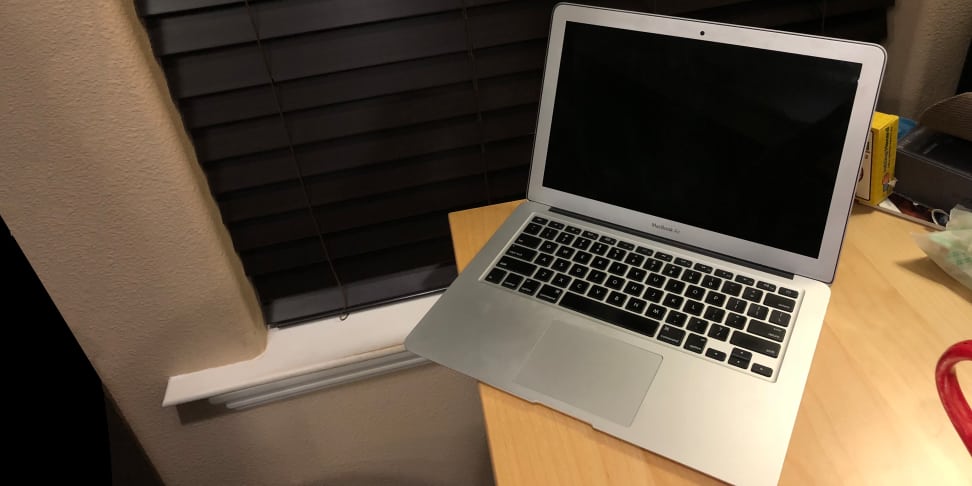 We then ran over to our MacBook Pro, now moved to test location #2—long distance, line-of-sight—and fired up a 4K YouTube video. Finally, we ran to test location #4 and used another 2014 MacBook Air to run NetBurn, a benchmark tool from Ars Technica's Jim Salter. We used this to simulate a typical web browsing session by downloading the 128KB PDF file at random times across a 300-second test. NetBurn tracks the latency of all the requests, and returns the results as averages, medians, and percentiles.
Our goal? To see how well a router can handle common web browsing when the network is jammed with activity—an everyday experience where latency is more likely to be noticed by an average user.
Our test results were useful indicators of performance, but they can't offer definitive answers. It's impossible to accurately predict how well a router will perform in your particular scenario, as too many factors can influence the results: where you've placed the router within your home, what your home is made of, what effect competing wireless networks may have on your wireless network's performance, what devices you're connecting to your router, et cetera. We tended to favor routers that performed consistently well on our tests, rather than focusing on a single result as a make-or-break metric.
Other Wi-Fi routers we tested
While the Asus RT-AC3200 and the D-Link DIR-878 are our top picks, we tested plenty of other models as well. If our top picks don't quite match your needs, one of the following should fit the bill. If you have a very large home or a tricky setup, you should also check out our guide to the best wireless mesh routers.
Advertisement - Continue Reading Below