Laptops
Here Is Razer's 2016 Lineup
A slew of creative, cutting-edge products from a gaming maestro.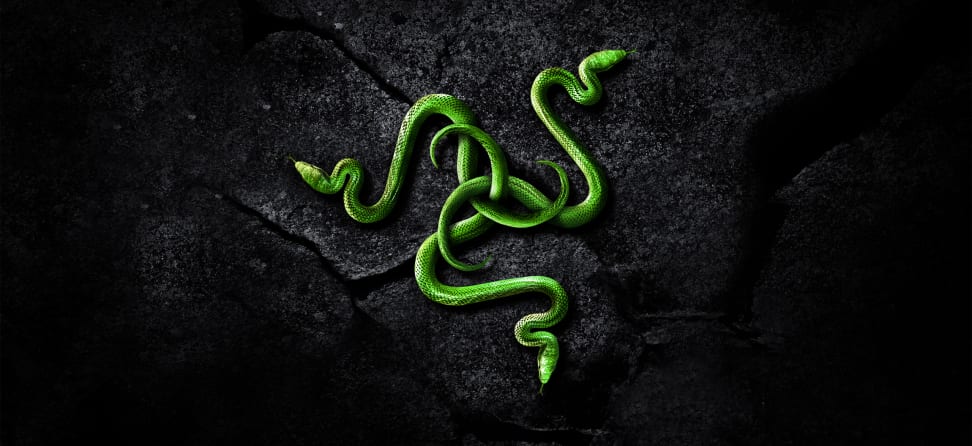 Credit: Razer
Editor's Note
**NOTE: We expect many more gaming devices from Razer in 2016, and will add them here as they're brought to market.
Razer is well-established in the realm of dedicated gaming peripherals—from gaming laptops to laser mice to fully backlit keyboards, to name just a few. But this morning the company delivered product announcements that indicate it's eager to level up in terms of design, synergy, and functionality.
In 2016 Razer will deliver powerful but slim Ultrabook that transforms into a serious gaming PC via a Thunderbolt 3 connection and a specialized dock. The company also announced a streamer focused webcam—practically made for the likes of Twitch or Hitbox.tv. ...Plus a watch. Not a smartwatch. A watch.
---
Blade Stealth & Core
The Razer Blade Stealth is a powerful Ultrabook that boasts an i7 core processor and 4K resolution screen. The separately sold "Core" docking station connects to the Blade Stealth via a Thunderbolt 3 cable and transforms it from work-friendly Ultrabook to a powerful gaming machine. The attached Core replaces the Blade Stealth's integrated graphics with a PCI-Express x16 graphics card, handling the heavy lifting for graphics and physics.
KEY SPECS:
• $999 Blade Stealth starting price; Core price TBD
• 12.5-inch IGZO touch display
• QHD OR UHD (4K) resolution available
• Anti-ghosting keyboard with individually backlit keys
• Windows 10 (64-bit) OS
Stargazer

The Razer Stargazer is a targeted desktop webcam aiming to complement game streamers. It captures up to 720p resolution video at 60 fps, surpassing the traditional 30fps cam quality. The dual-array microphone also automatically cancels ambient noise, dampening unwanted sound. Perhaps most impressive is the webcam's ability to remove background elements during streaming capture, emulating the "green screen" effect that many streamers go through pains to set up.
KEY SPECS:
• $199 MSRP
• 720p at 60 fps or 1080p at 30 fps
• Automatic noise canceling
• Facial/gesture recognition
• Dynamic Background Removal
Nabu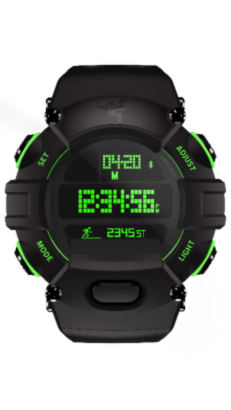 Not a smartwatch but a "watch that's smart," the Razer Nabu watch can display smartphone notifications and track fitness/sleep activity. But this trendy timepiece's best feature is that—as a more traditional watch—it boasts much better battery life than the average smartwatch. Despite this, it still incorporates many popular smartwatch features via Bluetooth phone syncing.
KEY SPECS:
• $149 MSRP
• 12-month battery life
• Hourly timing, 1/100 second stopwatch
• OLED 128x16 resolution screen
• Lithium polymer battery
Related Video