Ever since we first tried it out earlier this year, we've been waiting to test the Electrolux EFLS617SIW (MSRP $1,099). Electrolux promised its all-new washer would wow with a superior user interface, quick cycles, and a better clean than the competition. That's a tall order—but could it deliver?
Well, after two weeks of testing, 160 lbs. of clothes, and 20 loads of laundry washed in the Reviewed.com laundry labs, we can say that Electrolux's new flagship washing machine truly impressed us in every way. In fact, at a sale price of just under $900, there's no better washing machine for the money, and its matching dryer—the EFME617SIW—is just as good.
In addition to its pure cleaning power, our expertise testing hundreds of other machines helped us recognize just how user-friendly this washer is. Need clean clothes fast? Choose the 15 minute Fast cycle. Got a big mess? The two-hour Heavy Duty cycle cleans better than any cycle we've ever tested.
Electrolux got the little things right, too. For example, the machine's controls are straightforward and uncluttered, and displays are bright and easy to read.
Traditionally, Electrolux washers have had a cult following, but we think these new machines are good enough to reach the masses. If you're serious about clean clothes, give the Electrolux EFLS617SIW a spin. If you want to learn why we love it, keep reading.
For cleaning performance, we use stain strips–mechanically coated rectangles of cloth covered in common and representative household stains like cocoa and red wine. We place these strips in standardized loads of laundry consisting of 8 lbs. of towels, bedsheets, and pillowcases. After a load is washed with a standardized detergent, we use a photospectrometer to analyze how much of each stain has been lifted.
The Electrolux EFLS617SIW followed a pretty standard path. The Heavy Duty cycle proved to be the most powerful cycle. It removed 12% more stains than the next highest performing cycle–Whitest Whites—and beat other washers we've tested. This result is not surprising considering the Heavy Duty cycle finished after two hours and seventeen minutes. The Normal cycle came in third, finishing 14% behind Heavy Duty.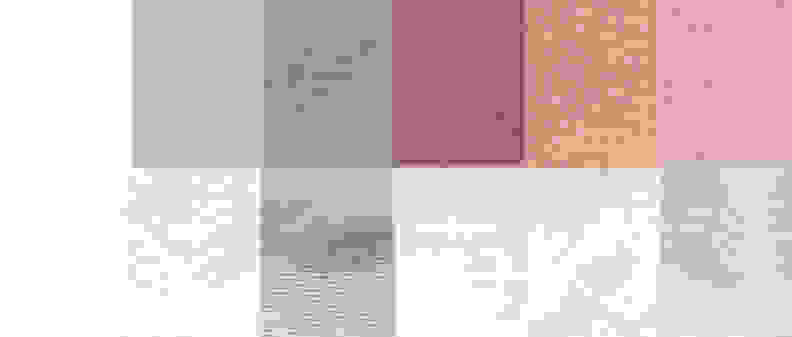 When we delve into individual stains, we saw that the 617 had a pretty even performance against all types of stains. Its ability to raise water temperatures to over 125°F means it can deal with grease stains. But if we had to give a special commendation and condemnation, the 617 did best against cocoa stains and the worst against sweat stains.
All the right choices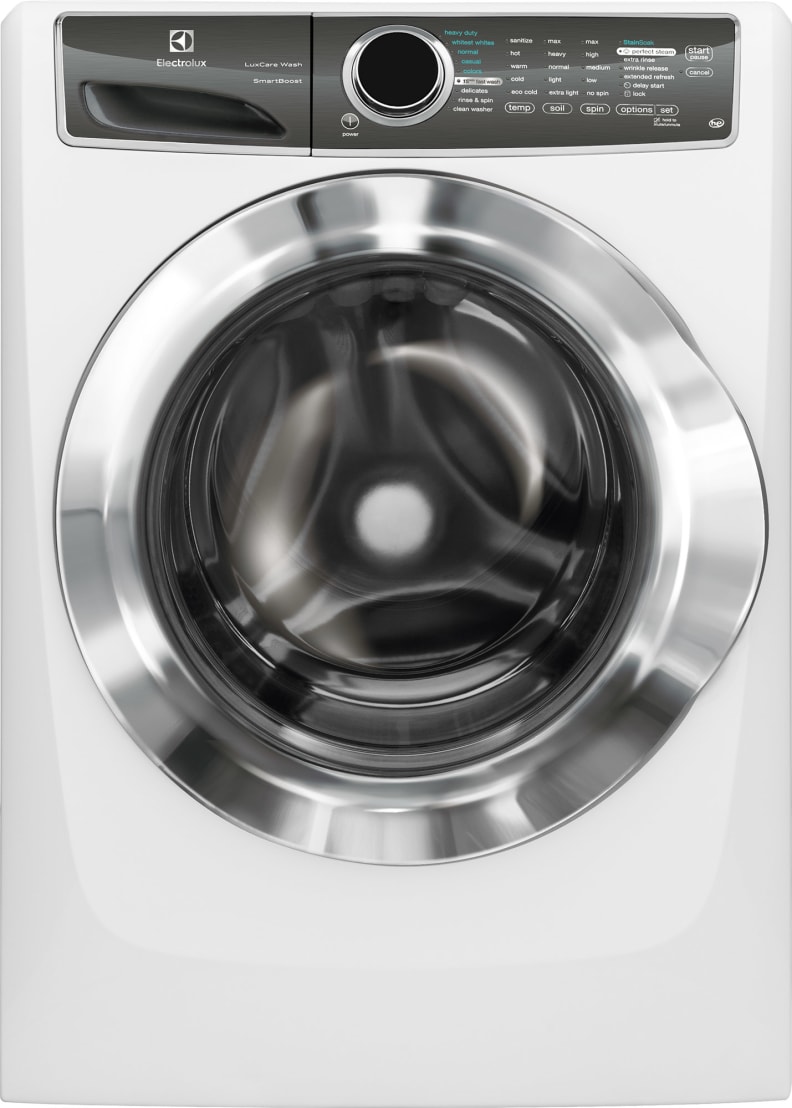 ×
Program
A washer is a simple machine that fills with water and spins. But there's a man behind the curtain pulling all the levers, telling the washer how to get your clothes clean. In the case of the EFLS617SIW, that man is particularly talented.
At first glance, you might notice that Electrolux seriously cut the number of cycles on this machine. While others might have more than 20 cycles, the EFLS617SIW makes do with just eight. Options like Sanitize are there, but they have to be added to an existing cycle.
Since most users choose "Normal" and walk away, we're fans of this simplification. But if you're upgrading from an entry-level top loader, you might get peeved by what the '617 won't let you do. Yes, you get functions like an extra rinse or wrinkle release. You can also adjust soil level, temperature, and spin speed, but it requires scrolling through a long menu of presets. Additionally, certain options just aren't available on certain cycles.
There's no better washing machine for the money
For instance, on a washer like the Kenmore 22342, you can set the Delicates cycle to hot, even though it might wreck your clothes. The EFLS617SIW won't let you do that. It limits your choices, but only for the benefit of your clothes.
In our tests, we've estimated that the EFLS617SIW will cost just $29 a year to run. That makes it one of the most efficient front-load washers we've ever tested. If you're replacing a top loader, expect at least a $300 lifetime savings.
But the EFLS617SIW can help you save even more. A little leaf symbol pops up on the display if you've picked the most eco-friendly combination of spin speed, temperature, and additional options.
Efficiency is more complicated than you think. It's not just a measure of how much water and electricity a washer uses, but also how much water it spins out. Making laundry ready for use is as much about drying as it is about washing.
Using water and watt meters, we determined the resource usage for the most used cycles on the 617. We then applied an algorithm that took into account average national use and cost patterns. After all that, we calculated that the 617 cost around $29 a year to run.
When a cycle finishes, you still have to dry the laundry. The time and energy it takes to that laundry into a usable state is dependent on how well the washer spun out the excess water. On average, the 617's 1300 RPM final spin spun out about 47% of excess water. Any number near 50% gets a gold star in our book.
Advanced tech—but does it work?
Washers clean with a combination of water, detergent, and mechanical action. The EFLS617SIW doesn't deviate from this path, but it takes extra care to reach every thread of every sock.
For instance, the SmartBoost function—exclusive to the EFLS617SIW—premixes water and detergent so that they're both applied more evenly to clothes. Indeed, our tests showed that the system helped destroy stains indiscriminately. SmartBoost will also keep fabric softener or bleach from concentrating in one spot and discoloring fabrics.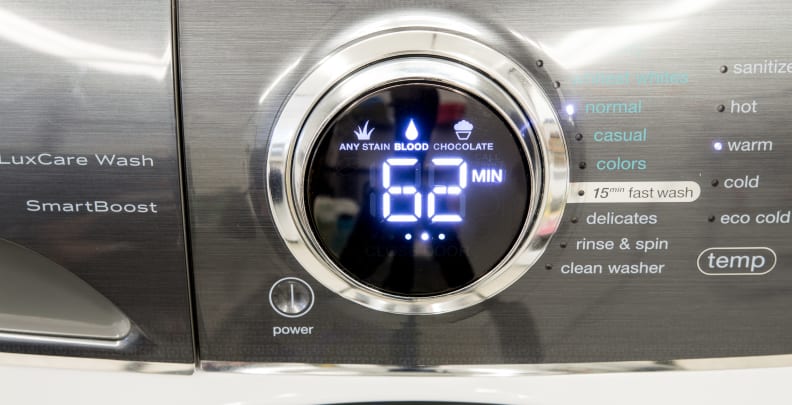 ×
Mousetrap
A unique spray pattern promises to soak through even large loads. Sure enough, once a cycle started, we noticed a torrent of water, powerful and diffuse enough to dampen every inch of laundry. If you've ever worried that front loaders don't get your laundry wet enough, this Electrolux will assuage your fears.
At the end of a cycle, we weigh laundry to find out how much moisture remains. We found that the EFLS617SIW's 1300 RPM spin got most excess water out of a load, which means less work for your dryer. Despite the fast spin, Electrolux guarantees that its washers can be installed on a second floor without excess vibration.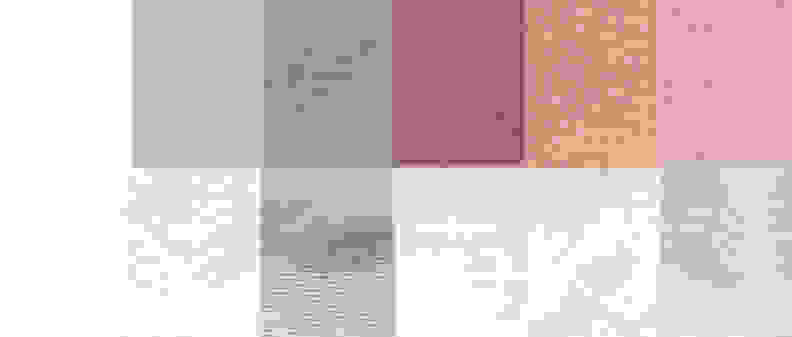 Our only complaint? Cycle time, which varied greatly based on the amount of laundry we placed in. With an 8 lb. load, the Normal cycle needed 51 minutes to finish—4 minutes longer than the stated time, and between 5 and 15 minutes longer than LG's excellent TurboWash.
The Heavy Duty cycle promised to be done in 90 minutes, but during the wash, the display timer kept creeping up until two hours and seventeen minutes had passed. Only the Fast cycle stuck to its schedule, finishing in fifteen minutes.
That being said, we found the clean on all these cycles to be above average–even on the Fast cycle. Heavy Duty led the pack, though that's no surprise because it used the most water and took the longest. The Whitest Whites cycle came in second, and Normal came in third.
When we took a step back, our test results showed that the 617 had no holes in its cleaning repertoire. To combat greasy stains, this washer's internal water heater can reach temperatures north of 125°F. For set-in stains, the 617 comes with a StainSoak feature that customizes tumble, detergent concentration, and temperature.
For in-depth performance information, please visit the Science Page.
Like most washing machines, the EFLS617SIW gets a one-year warranty against manufacturer defects. Electrolux guarantees the machine for second-floor installation, too. The manual and warranty information can be found on Electrolux's product page.
New technology means cleaner clothes
Having tested hundreds of laundry machines, we can say that the Electrolux EFLS617SIW's design is meant to please a very diverse crowd–from tech-savvy millennials to old-school laundry enthusiasts.
One of the most efficient washers we've ever tested.
Normally, a machine designed to please everyone fails in some way, but the EFLS617SIW juggles all its hats without dropping one. Its Nest-inspired display and advance programming actually make it easier to chose cycles. It has the fastest Fast cycle for people on the go, and its two-hour Heavy Duty cycle cleans better than the competition.
If you absolutely need a larger drum, or if you want a super-fast Normal cycle, we still recommend competitors from Kenmore and LG. But if you just want the cleanest clean for your clothes and need a 27-inch wide washer that will fit in your laundry room, we're confident that you'll love this washing machine, too—especially with its $890 sale price.
Meet the tester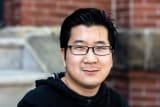 Jonathan Chan
Senior Manager of Lab Operations
@Jonfromthelab1
Jonathan Chan currently serves as the Lab Manager at Reviewed. If you clean with it, it's likely that Jon oversees its testing. Since joining the Reviewed in 2012, Jon has helped launch the company's efforts in reviewing laptops, vacuums, and outdoor gear. He thinks he's a pretty big deal. In the pursuit of data, he's plunged his hands into freezing cold water, consented to be literally dragged through the mud, and watched paint dry. Jon demands you have a nice day.
Checking our work.
Our team is here for one purpose: to help you buy the best stuff and love what you own. Our writers, editors, and lab technicians obsess over the products we cover to make sure you're confident and satisfied. Have a different opinion about something we recommend? Email us and we'll compare notes.
Shoot us an email