Laundry
Guinness Record House of Cards Built on Running LG Washer
Hey kids, let's try this at home.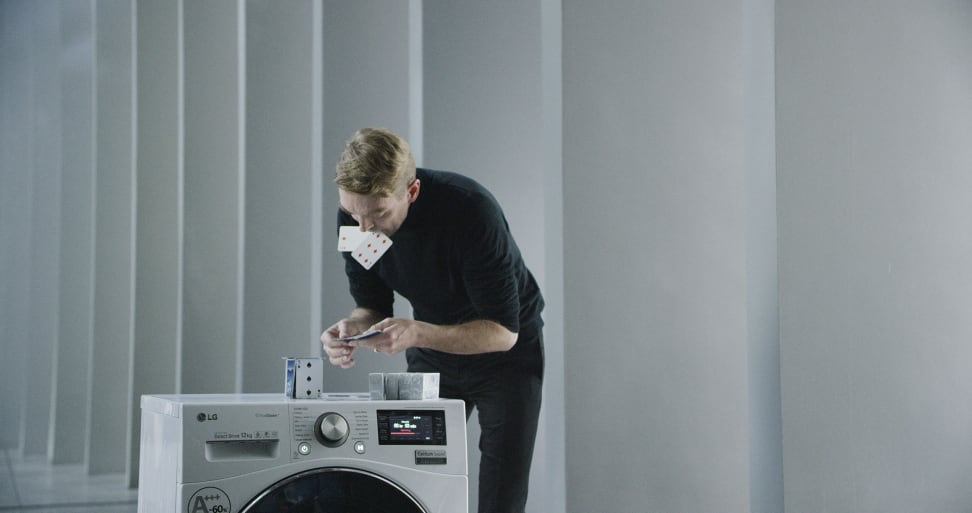 Credit: LG Electronics
Promotional gimmicks are a dime a dozen. But we have to admit, this stunt really got its point across with a Royal Flush.
To show how a washer's new damping system might greatly reduce vibration and noise levels, LG Electronics hired a professional card stacker to break the record for the tallest house of cards built in 12 hours, as certified by Guinness World Records.
The coup de grace? He had to stack the cards on top of the LG Centum washing machine while it was spinning at 1,000 RPM.
For more than three decades, card stacker Bryan Berg has been building amazing structures using only playing cards—no tape or glue, no bending or folding. He set his first Guinness World Record in 1992 at the age of 17 and has been constructing increasingly elaborate creations ever since.
It doesn't take much to knock down these ephemeral buildings, so surely making a structure with playing cards on top of a washing machine tumbling away must have been one of his greatest challenges.
Or maybe it wasn't—and that was exactly what LG wanted to showcase. The LG Centum washer introduces a new damping system equipped with shock absorbers, like you would find in a car. According to LG, they substantially reduce the vibration and noise typical of most washers.
But if you're in the habit of just turning the washer on and leaving the room, why does a damping system matter? Well, the excessive vibration of a typical washer causes wear and tear on parts, potentially leading to costly repairs.
With the Centum system, the shocks serve as stabilizers. A fixed tub greatly reduces vibration and noise levels, keeping the drum steady during the spin cycle and limiting wear and tear, thus extending the life of the machine. LG is so confident in its new technology that the Inverter Direct Drive motors are covered by a 20-year warranty—double the industry standard. The Centum is a European washer, but similar technology is available on some of LG's U.S.-bound models.
An industry-busting warranty was probably the least of Berg's concerns. The tower he built atop the spinning LG Centum washing machine set a new world record for the tallest house of cards built in 12 hours. Rising 48 stories, or 10.7 feet in height, the stunt required some 10,800 cards.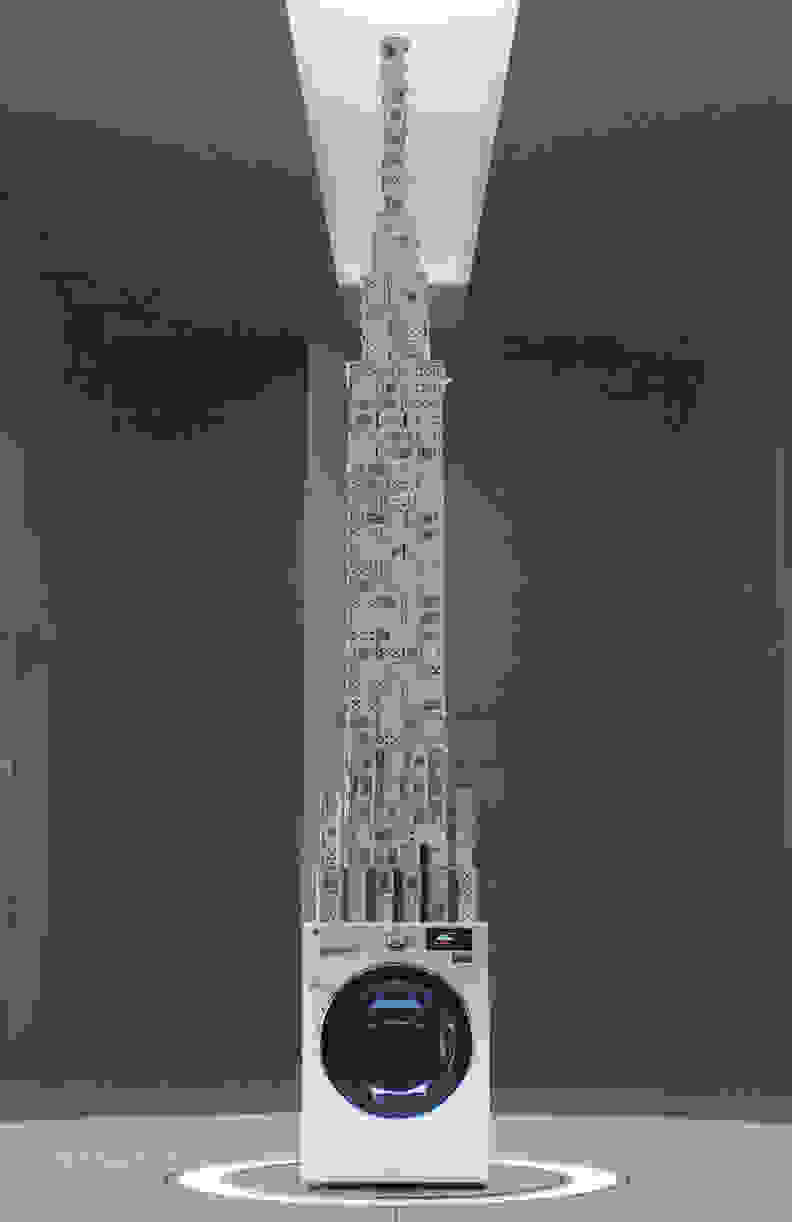 Related Video