Laundry
Your Next LG Washer Will Have A Shock Absorber
A new spin on laundry suspension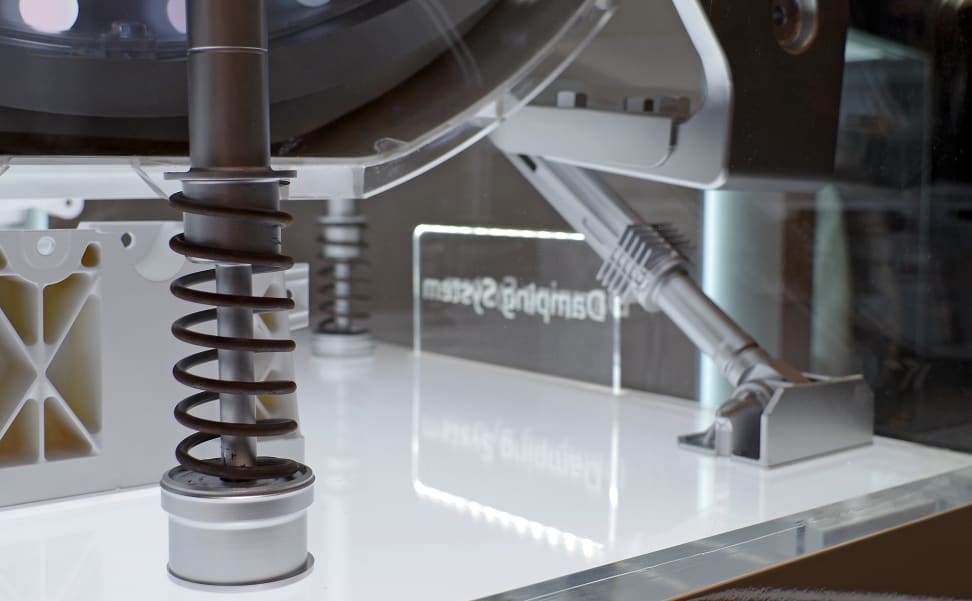 Credit: Reviewed.com / James Aitchison
At this year's IFA trade show in Berlin, one clever home appliance innovation was lost among the announcements of double washing machines, compressorless fridges, and door-in-door laundry systems.
The LG Centum line of washers has a number of flashy features, like WiFi and NFC connectivity, but perhaps its coolest feature is a new stabilization system that should significantly reduce vibration and noise.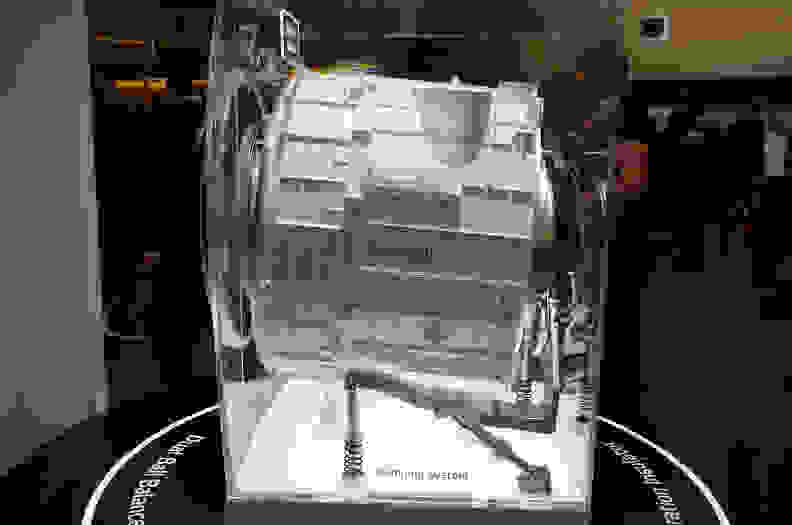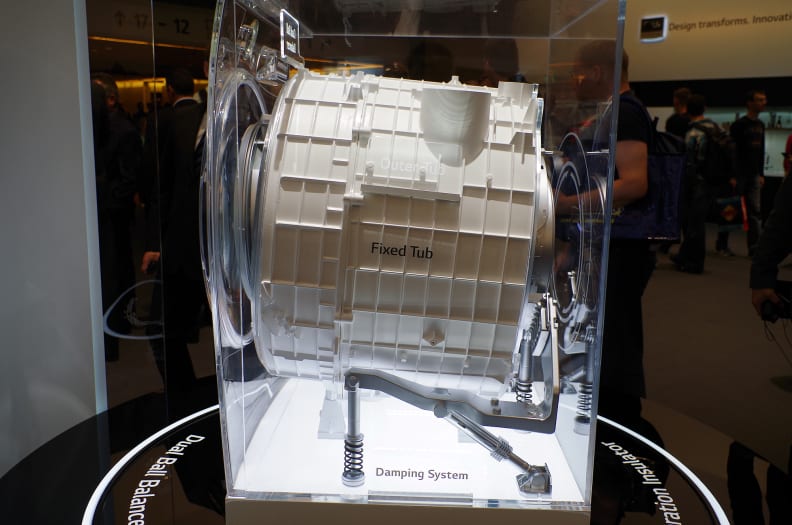 This might seem unimportant if you keep your washer in a laundry room, garage, or basement, but in European homes where space is at a premium and most appliances live in the kitchen, a rumbling washer is a serious inconvenience. In any case, anyone who wants their machine to have a long and healthy life should care about stability. Excessive vibration can result in premature wear and tear on parts, leading to costly repairs.
With the Centum system, LG has taken the spring supports common to most washers and replaced them with a suspension that features a series of shock absorbers, similar to those found in a car. During the spin cycle, the shock absorbers keep the drum steady, theoretically limiting the wear and tear on the machine. As an added bonus, the reduced vibration results in less noise.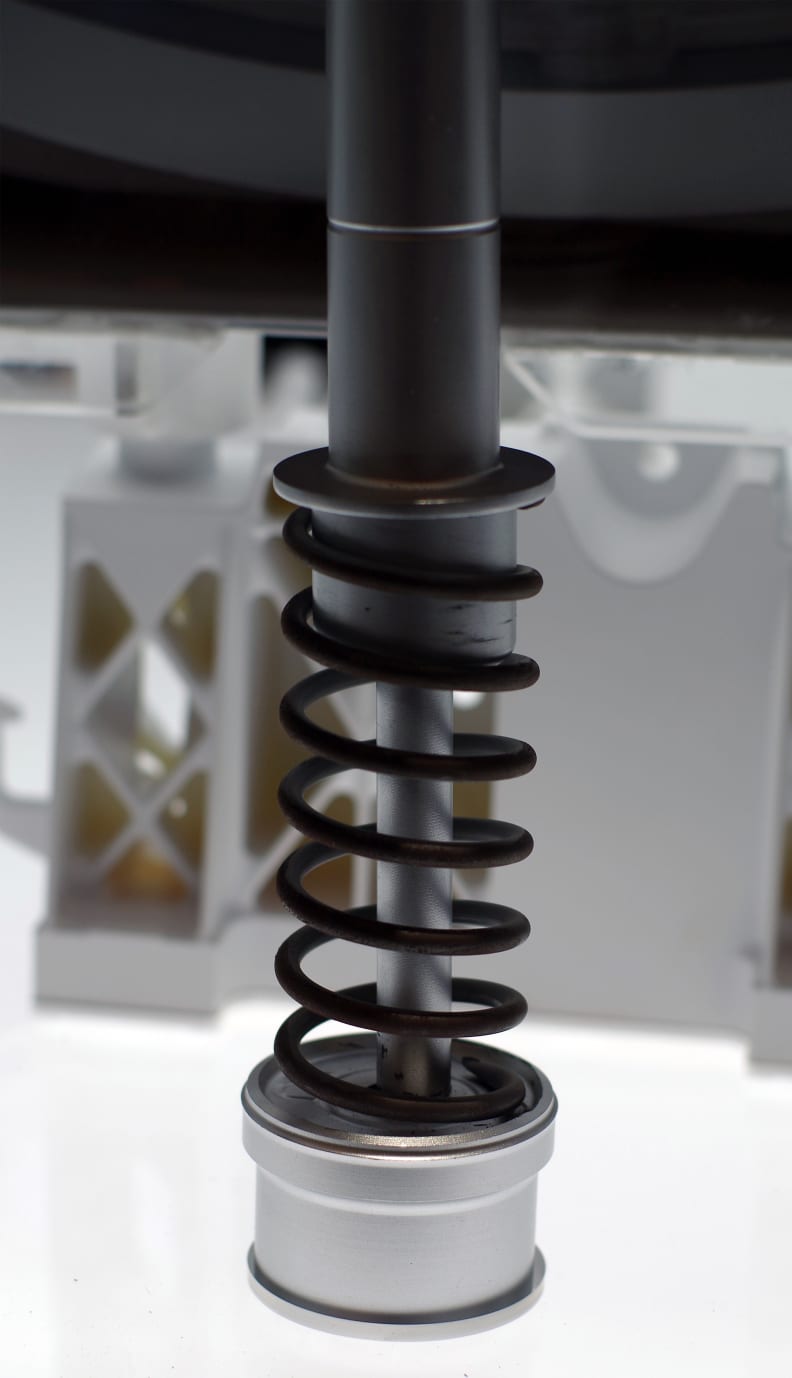 ×
centum
We can't say for sure whether the Centrum's shock absorbers have any notable effect on the machines' longevity, but LG is confident of its effectiveness. The company has announced that all Centum washing machines will have a 20-year warranty on their Direct Drive motors, doubling the warranty of previous models.
LG plans to release the Centum line in Europe towards the end of the year. No U.S. release date has been announced, but there are plans to bring the machines to our shores, as well.
Related Video