Laundry
When It Comes to Washers, There's No Place Like America
Washing machines can fit a full-grown man. When will the madness stop?
Whenever we talk with appliance manufacturers from Asia and Europe, we're always asked the same question: "Why do Americans want such freakishly large washing machines?" For the most part, it's because we tend to have bigger homes, and therefore have space for designated laundry rooms. In Europe and Asia, homes are generally smaller, with washers and dryers installed in the kitchen. They're designed to be compact, and top-loaders are practically unheard of since they would detract from available counter space.
Americans, on the other hand, want the convenience of being able to wash a lot all at once, including large items normally cleaned at a laundromat. We also wash, wear, and wash again, resulting in mountains of laundry that we wash in a one-day chore marathon at least once a week. On the other side of each bordering ocean, the opposite is true: much like the approach to grocery shopping, washing is done as needed, an ongoing system that suits smaller machines and a practice of wearing garments more than once.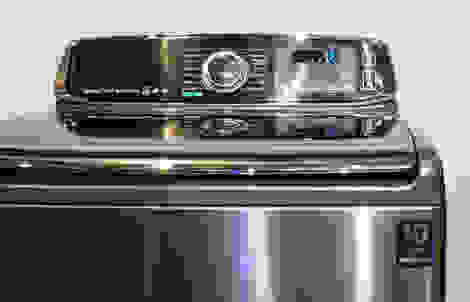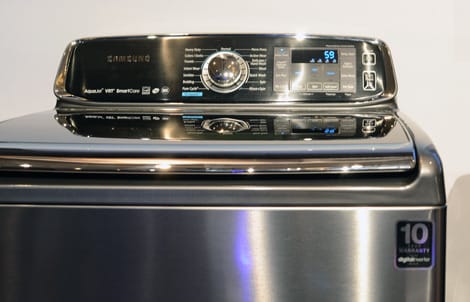 America remains a veritable Brobdingnag when it comes to washing machines. While standard capacity for a top loader once generally hovered between 3.6 and 4.3 cubic feet, washers seem to get larger and larger every year. At this year's CES, Samsung revealed the 5.0 cubic foot WA50F, which is expected to go on sale later this spring. It's a shot across the bow at GE, whose 5.0 cubic foot GTWS8650DWS top loader launched last fall.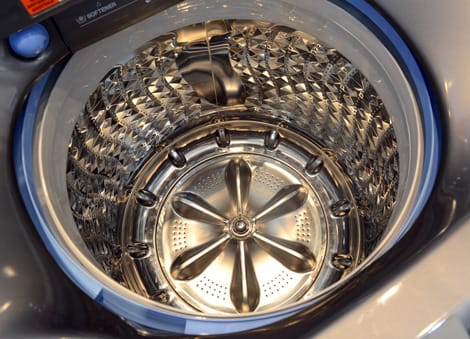 Front loaders, too, are growing—LG launched the massive WM8000HVA Mega Capacity TurboWash at last year's CES. It's big, but we've learned that Americans aren't as interested in front-loading machines. This is unfortunate, given the fact that our tests have generally shown front loaders to be more energy and water efficient, gentler on clothes, and better at getting out stains.
In fact, top loader fandom remains another quirk of the US washer market, and the club is growing. Americans who switched to the first front loading models that debuted in the US around seven or eight years ago are just getting ready to replace their machines, and they're choosing top loaders. Issues with the first generation of front loaders—that infamous gasket smell if you left the door closed, and all that vibration you'd notice if the unit was improperly balanced—soured the opinion of many consumers who were used to the top loading machines they felt were more reliable and easier to use.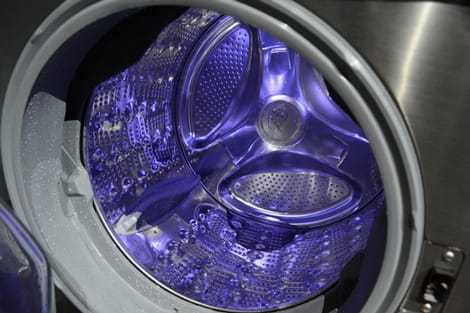 As such, the demand for bigger, faster top loading washing machines still exists, despite all of their weaknesses. While some manufacturers are neck deep in the appliance space race, trying to balance size with performance, others have thrown up their hands in frustration. For example, Bosch may be one of the largest laundry manufacturers in the world, but the company stopped trying to understand our market, instead selling 24-inch European-style models in the US.
When it comes to laundry appliances, Americans tend to prefer safe familiarity over innovative change, and many manufacturers are following that trend in order to maintain a presence in our markets. As we've seen over the past twenty years, though, all bubbles must pop, and at some point our washers simply won't be able to get any larger without becoming the house itself.