Laundry
We Share Cars and Couches, Why Not Laundry?
A couple of students in France came up with an interesting idea for communal laundry.

Credit:
What is the sharing economy? It's a cheap buzzword just like "the internet of things" and "augmented reality." But also like these terms, it refers to an interesting trend that encompasses economics, consumer tech, and culture. Specifically, it's an app- and social media-driven community of private individuals who share and rent out possessions to one another—for a fee.
Services like TaskRabbit create a marketplace for neighborhood errands. Ride sharing and taxi services like BlaBlaCar and Uber afford locals a new means of transportation. Airbnb and CouchSurfing offer travelers an affordable place to stay—whether it's a stranger's couch or open bedroom. While many of these services have a price tag on them, they are all examples of this "sharing" economy. And it's pretty cool.
Recently, a couple of French design students applied the philosophy of the sharing economy to one of our most tedious responsibilities: doing laundry. The question is, though, are people really going to enter into a deal to clean a stranger's dirty laundry? Everyone has a price.
But the concept, dubbed Hello, is more than just picking up someone's laundry and running it through the wash at your local laundromat. Originally conceived for Spanish appliance-maker Fagor, Hello would be a three-part product—a washing machine, a detachable basket that can store up to 11 pounds of laundry, and an app.
The question is, are people really going to enter into a deal to clean a stranger's dirty laundry?
Users select the wash cycle and washing powder on the laundry basket. The app then connects people looking to do laundry with people who own a washing machine. Users would roll their basket over to a participant's home, where he or she would either drop the laundry off or do it themselves.
According to Wired, designers Benjamin Riot and Valentin Sollier won a Core77 Design Award for the concept. But the contest's jury, quite reasonably, argued that the concept would work best in some sort of shared housing unit, dorm, or apartment complex—ideally, any living area with communal laundry services. If everyone had access to the same washing machines, we imagine it'd be a much more attractive process than entrusting a total stranger to clean your whites.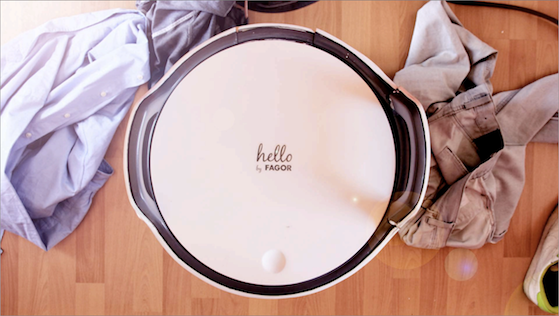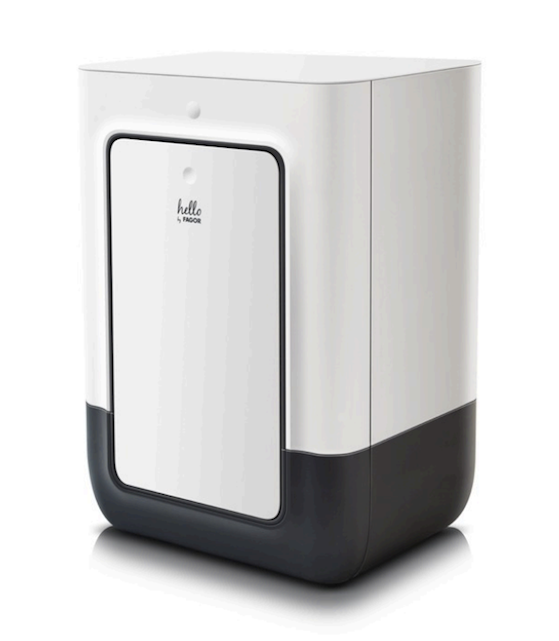 [Via: Wired]
[Images: Benjamin Riot and Valentin Sollier]