Laundry
Whirlpool's Smart Appliances About Dollars and Cents, Not Bells and Whistles
Whirlpool's approach to wireless connectivity adds depth and support.

Credit:
While Whirlpool wasn't technically at CES this year, the company held a supplemental showcase at a nearby hotel to show off its latest "smart" appliances: a whole kitchen suite with remote monitoring and energy management.
Set for in-home beta testing in Chicago this spring, Whirlpool's appliances aren't as app-heavy as those we've seen from Samsung and LG's NFC stuff, but it's a sign the company knows where the appliance industry is headed: connectivity and remote control.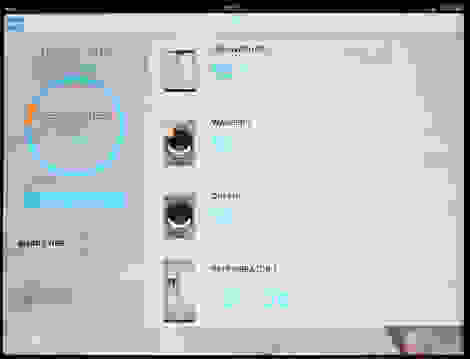 Only four products will work with Whirlpool's single app: a fridge, washer, dryer and dishwasher. According to the representative we spoke to, the limited availability is intentional and designed to gauge customer reaction to see how well it works before expanding to other models.
As opposed to padding your appliances with extra apps that play podcasts or allow you to create a photo gallery, Whirlpool's approach has a heavy focus on customer service. Model and service information can be found under the app's "Customer Care" tab; it will also automatically record error codes that you can reference should you ever need to make a service call. Additionally, the app provides a direct link to Amazon and other shopping sources, where you can purchase water filters, detergent, extended warranties, and other replacement parts without having to dig through papers or manuals to look for matching product numbers.

Each of the four products can be adjusted remotely, and the app will also send you a text, SMS, or e-mail that notifies you when a fridge door is ajar, when a cycle has finished, or if you lose power. Actual usage is a touch spotty: you can only start cycles on some of the products, a choice geared towards safety for when you're not at home.
The most unique and exciting feature involves energy efficiency. The app will actually monitor your local electric grid, keeping track of peak and off-peak hours. Even if you don't have a smart grid, the Whirlpool software will inform you when electricity is cheaper. The cycle-based appliances are set to automatically delay operations until you enter an off-peak time, something that can be overridden if you don't want to wait. It's a streamlined version of the delay start feature that's used today, and encourages users to run machines when it will most cost affective.
Whirlpool is yet another manufacturer making their systems proprietary for now; the one exception to this model is Bosch. While they have expressed interest in making wireless appliances, their emphasis is on the development of a universal and open-source smart model. This may not seem important given the limited nature of wireless appliances at the moment, but Bosch's very German use of realpolitik in accepting the fact that their customers may have a multi-brand home is reflective of a long term vision that could give them an advantage over companies like Whirlpool, Samsung, and LG if they can do it well.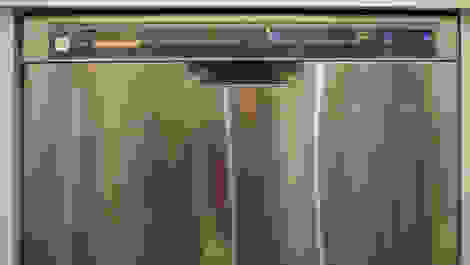 When it releases in March, the 6th Sense Live will be available for iPhones and iPads, with a web-based service available for Android users. With the representative saying the company is looking to expand the apps availability, as well as equip more appliances—including ovens—with the wireless connectivity based on customer feedback, it's definitely an approach to remote management of appliances worth keeping an eye on. With an emphasis on deep customer support and developing appreciation about how you use your appliances, its almost a completely opposite approach to what we've seen from other companies. Which one will prove the superior model? Frankly, we'd like to see a blending of the two; until that day, we'd just be happy with a system that works and adds something important to the interactive experience.
---