Laundry
Whirlpool's Smart Washer Could Use a Little Tutoring
Cool features, but questionable reliability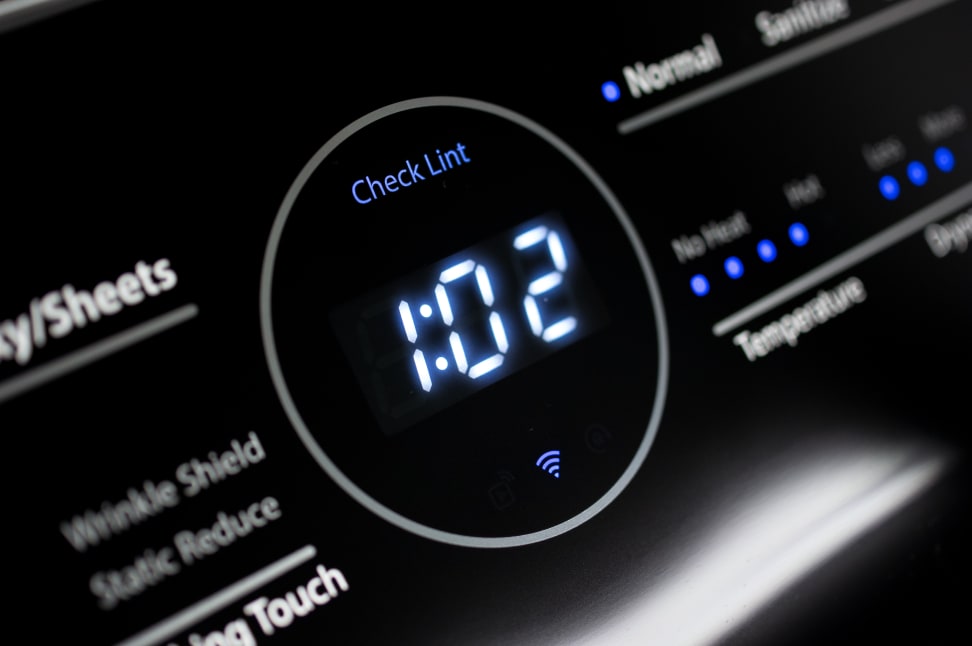 Credit: Reviewed.com / Kyle Looney
It's taken a while for appliances to smarten up. After all, it's still a bit unclear what they should do and whether it's worth building in those features. But now we're finally starting to see big brands give it a try.
Samsung recently unveiled its controversial Family Hub fridge, Electrolux put a camera in one of its ovens, and last year GE announced a whole suite of smart kitchen appliances.
But are any of these features actually worthwhile in your day-to-day life? We decided to find out—at least in part—with the Whirlpool Cabrio WTW8700EC top-load washer and WED8700EC dryer smart laundry pair.
If you'd like to know more about how these models perform outside their smart functionality, check out our in-depth reviews of the Whirlpool Cabrio WTW8700EC smart washer and WED8700EC smart dryer.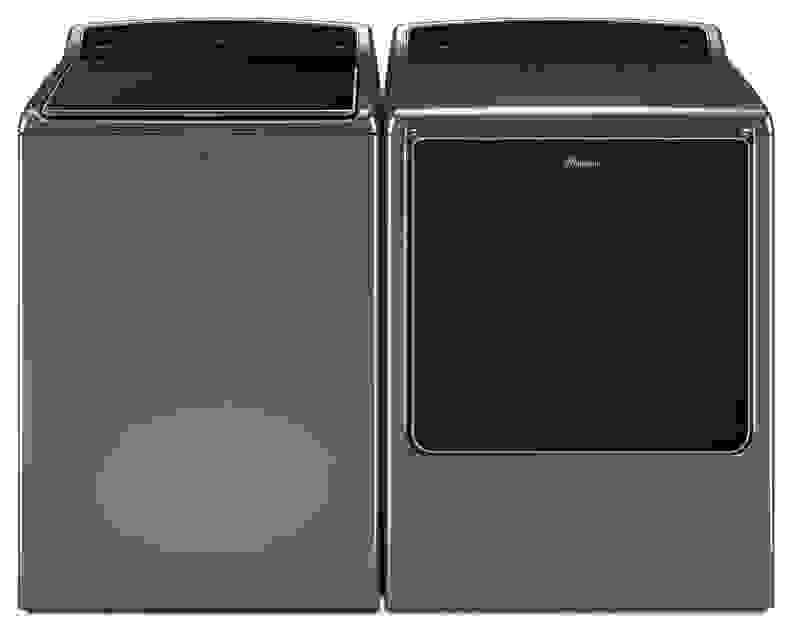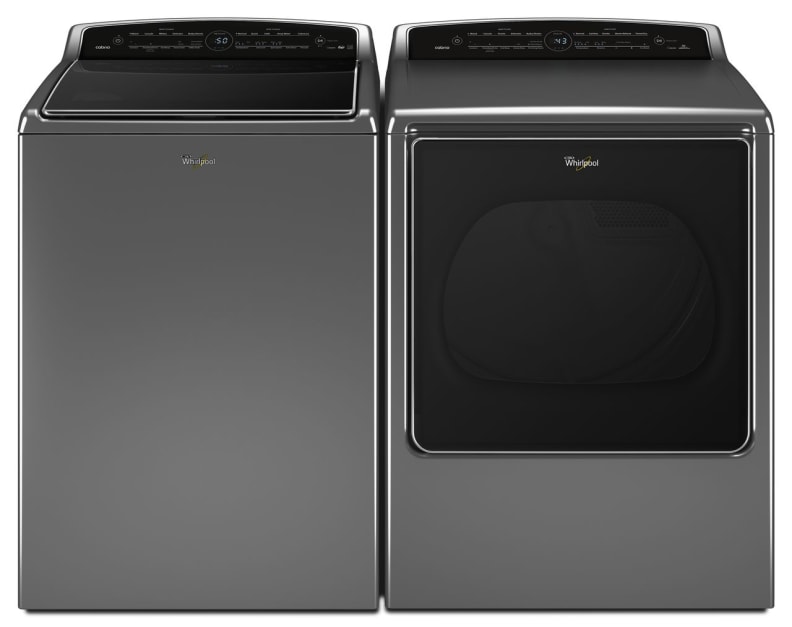 Features
The Whirlpool smart top-load washer and dryer's enhanced functionality really boils down to two main features—Remote Start and Download & Go.
Both of these features rely on the accompanying Whirlpool app, available for iOS and Android. There, in addition to these two features, you can do things like connect the products to a Nest Learning Thermostat, view energy usage, read product manuals, receive alerts from the appliances, and even donate to Habitat for Humanity with Whirlpool Connect to Care.
Remote Start
Perhaps the handiest feature on both the washer and dryer is Remote Start. As the name implies, it allows you to start your loaded washer or dryer from your phone.
You might be thinking, "Why would I want to do that?" But the feature is actually quite handy, particularly if you want your clean clothes ready to put in the dryer when you get home, without sitting around all day and getting funky. With Remote Start, you can set up the cycle in the morning, then start it an hour or so before you leave work.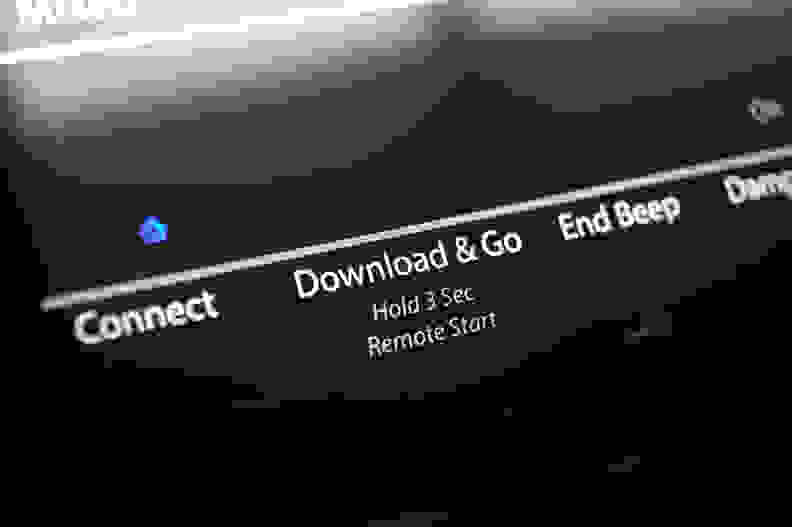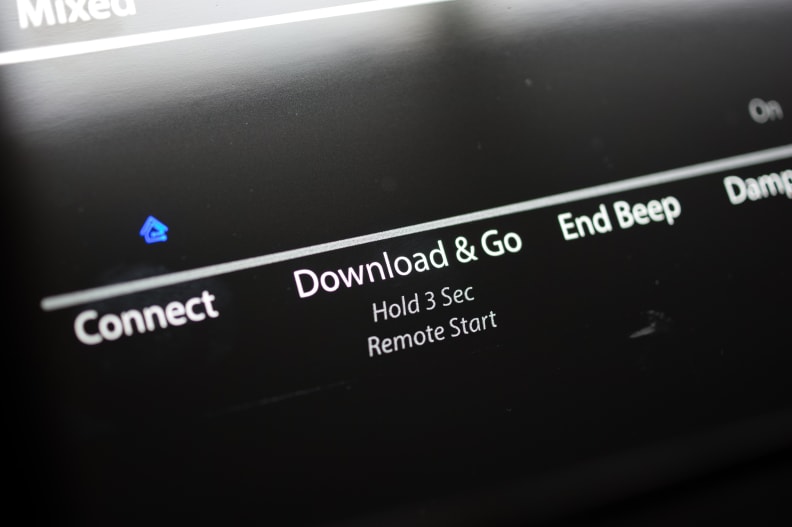 In my experience, using the feature wasn't the most intuitive experience. (That's why you should always read your product manual!) But once I did the reading and learned how to use Remote Start, it was actually quite simple.
All you have to do is press the Download & Go button on the control panel for three seconds, until the Remote Start symbol starts blinking. Then, you hold down the machine's Start button until the symbol stops blinking and turns a solid color. This means Remote Start can now be activated from the Whirlpool app.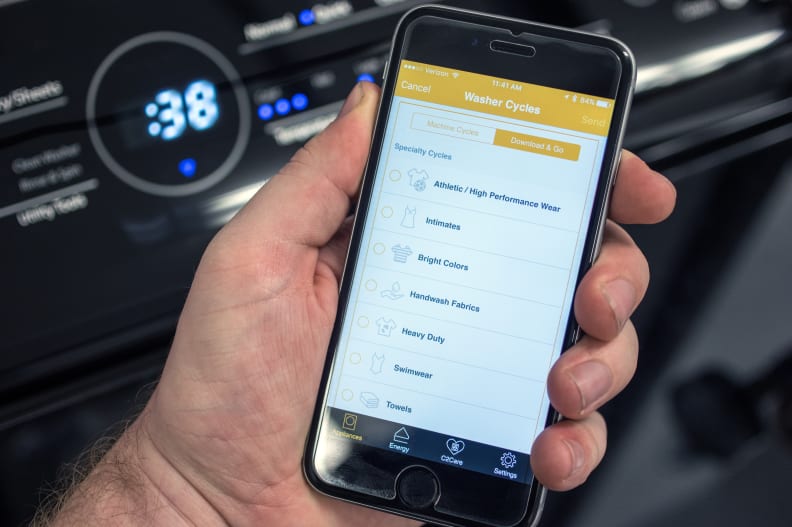 Download & Go
As the name suggests, Download & Go lets you download custom and specialty cycles using the Whirlpool app, and then send them to the washer and dryer. The cycle menus in the app offer the same controls as you'd find on the machines, but with the option to save them for later use.
There's also a list of specialty cycles created by Whirlpool for things like Athletic / High Performance Wear, Handwash Fabrics, and Towels. Once you send these cycles to the machines, you can load them by pressing the Download & Go button on the control panel.
Works with Nest
Like the Whirlpool smart front-load pair that came before, this top-load pair also features Works with Nest integration. If you connect your Whirlpool account to your Nest Learning Thermostat, you can delay cycles during peak energy times, use longer drying and Wrinkle Shield cycles while you're out, and even automatically mute machine sounds when you're home.
Performance
While this laundry pair offers some really helpful smart features, their performance and reliability could use some work.
To be fair, the Remote Start function did work quite well, reliably letting me start and pause a cycle remotely. The only frustrating aspect to the feature is that if the washer or dryer is opened after Remote Start is enabled but before a cycle begins, Remote Start turns off. So unless you tell your kids or partner to re-enable the feature after adding more clothes, you won't be able to start the machine until you get home.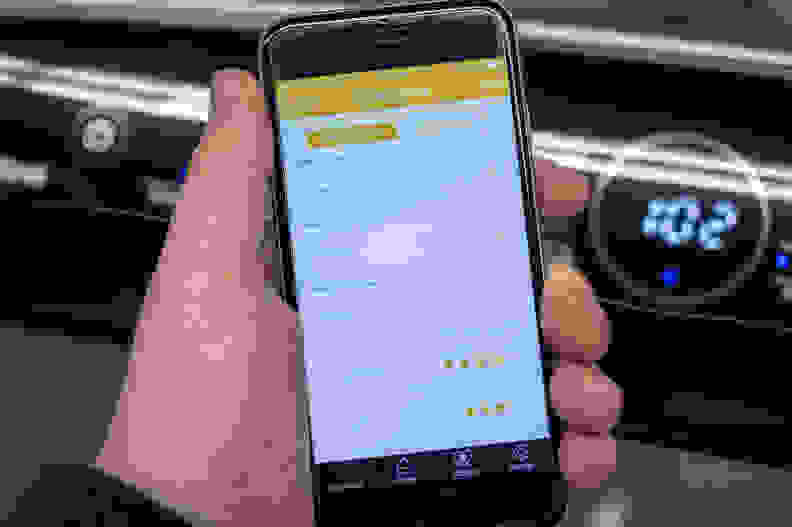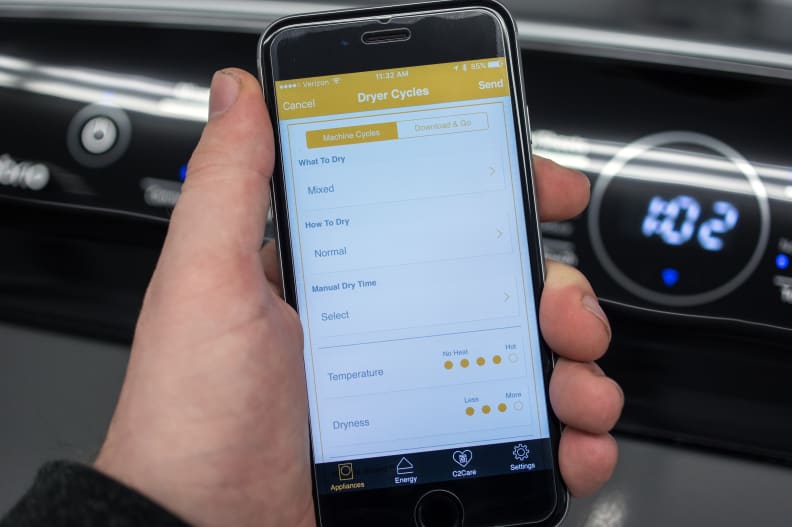 But my minor issues with Remote Start were nothing compared to the frustration I experienced with Download & Go. I simply could not get this feature to work as stated in the manual.
Once a cycle has been sent to the machine, the Download & Go button is supposed to light up, but I simply could not get that to happen. Pressing the button did not load the downloaded cycle, either. The only way I could get it to work was to press Download & Go, then turn the machine off and back on. With that done, the downloaded cycle loaded immediately.
I contacted Whirlpool to see why the feature wasn't working as advertised and received a different set of instructions from those found in the manual. These new instructions did indeed make Download & Go work, but only as long as I first enabled Remote Start, which the manual does not say is necessary. With Remote Start turned on, the machines would load the cycles immediately. But even then, certain settings—at least on the washer—didn't always go through.
×
Whirlpool App Screenshots
In addition to these issues, the machines seemed slow to send updated stats back to the Whirlpool app. At times, the app was unable to send cycles to the machines, necessitating a second try. Even the initial setup process, while relatively straightforward, wasn't able to register the machines with Whirlpool on the first try. I had to re-attempt the registration, which worked the second time around.
All of these problems made us wonder whether there was an issue on our end, so we brought in our IT team and tried a different WiFi network, but none of our efforts resolved the issues. In the end, while the washer and dryer provide useful and practical smart features, they could definitely use some software upgrades for improved reliability.
Getting Smarter
While the WTW8700EC and WED8700EC are Whirlpool's first top-loading smart laundry pair, it's not the company's first attempt at smart appliances, and it shows. Whirlpool has added some great features to these machines—ones that, unlike those from some competitors, don't feel like gimmicks. But with a $100-200 price premium for the smart functionality, it's unclear if customers will find the juice to be worth the squeeze.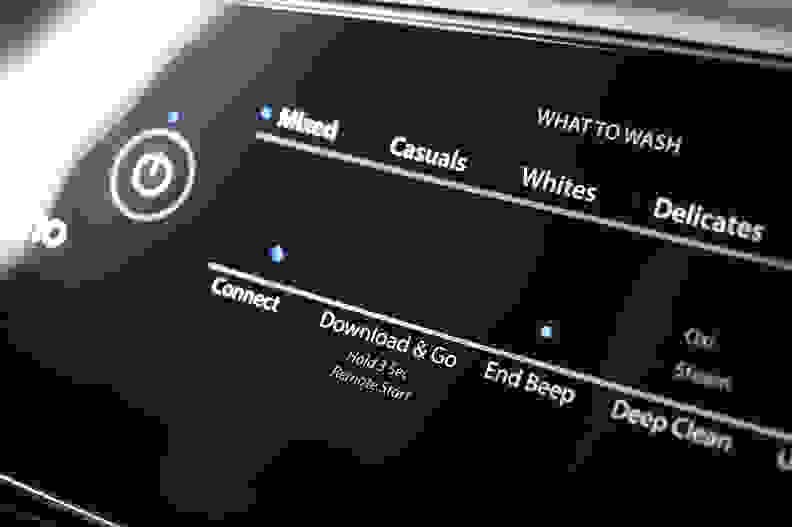 To be clear, we think Whirlpool is making the right decisions when it comes to smart appliances. With Nest integration, these machines are able to tap into a great smart home ecosystem, which makes it easy for buyers to try other smart home products. And with Whirlpool's announcement of a whole smart kitchen suite, there are plenty of opportunities for this laundry pair to integrate with other large appliances, as well.
All Whirlpool really needs to do is improve the reliability of these machines, and bring the prices down—something we expect to happen naturally, over time. Then consumers just might start to see the benefits smart home tech can bring them.
Related Video