Laundry
What the GE/Electrolux Meltdown Means for Consumers
The $3.3 billion sale fell through during an antitrust lawsuit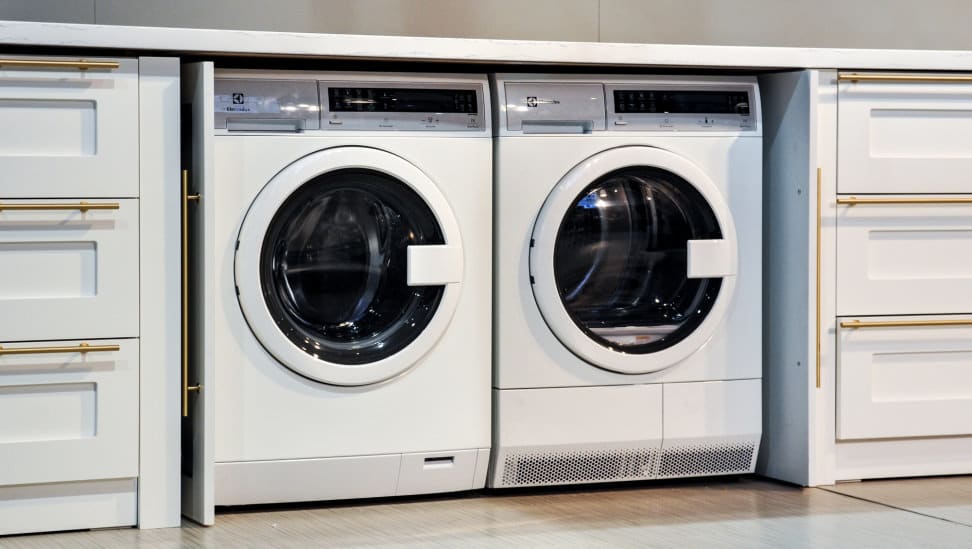 Credit: Reviewed.com / Dave Swanson
More than a year after the planned sale was first announced, GE has abruptly withdrawn an offer to sell its appliance division to Sweden's Electrolux. It's a big deal for both companies, but consumers likely won't notice any immediate impact.
The $3.3 billion deal fell through after an antitrust lawsuit from the US Department of Justice, which alleged that the sale would result in significant price increases for shoppers. The DOJ argued that, together with rival Whirlpool, a combined GE and Electrolux would have a duopoly on the U.S. cooking appliance market.
Though the DOJ had yet to rule on the case, GE terminated the sale agreement.
"We're disappointed and regret GE has taken this decision," Keith McLoughlin, Electrolux Chief Executive Officer, said on a conference call. The Swedish company, with U.S. headquarters in Charlotte, N.C., sells the Electrolux and Frigidaire brands in the U.S., and manufacturers some products for Kenmore.
GE, which recently unveiled a host of new products, indicated that it will continue to run its Louisville, KY-based appliance division while looking for another buyer. The division remains profitable, although it no longer fits with the company's new strategy of focusing on heavy industry, such as jet engines and power turbines.
Consumers may have already noticed external signs of the companies' post-merger plans: GE recently took the GE logo off its high-end Monogram appliances, and introduced a new top-load washing machine platform, dominating an area where Electrolux has historically been weak. For its part, Electrolux put on hold plans to expand its Charlotte, N.C. headquarters.
Both companies incurred significant costs during the planned sale, and GE has indicated it will seek the $175 million breakup fee both companies had agreed to should the deal not go through. After the announcment, shares of AB Electrolux (ELUXB) are down nearly 12 percent on the Stockholm Stock Exchange.
In an interview with Reviewed.com shortly after the sale was announced, McLoughlin spoke of the importance of the deal to both companies. "There's enormous benefits to scale and leverage through the consolidation, and that scale and leverage, with the additional assets of GE Appliances will significantly strengthen the balance sheet of the Electrolux Group," McLoughlin said in September 2014.
Related Video