Laundry
Industry Moves to Make Laundry Pods Safer for Kids
But will the changes be enough?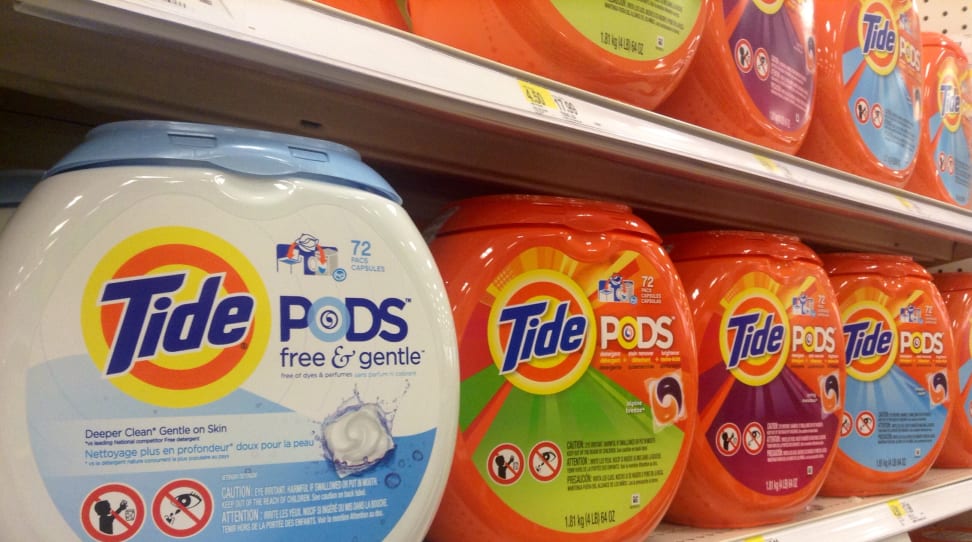 Credit: Flickr user "jeepersmedia"
The soap industry has a big problem. More than 11,000 children under the age of six ate or inhaled laundry pod detergent just last year, according to stats from the American Association of Poison Control Centers. These accidents can lead to poisoning, and, in some cases, death.
The reason is simple: Laundry pods are bright and colorful, resembling candy. It doesn't take a rocket scientist to see why kids are attracted to them.
More than 11,000 children under the age of six ate or inhaled laundry pod detergent just last year.
Some startups have offered up safer alternatives that eliminate the risk of poisoning altogether, albeit with the possible downside of reduced cleaning performance. The biggest detergent makers, meanwhile, have been cooking up a new standard for laundry pod design in the hopes of reducing the number of child poisonings without fundamentally reformulating their soap.
Now, The New York Times reports that the new standard has been released by the global standards body ASTM International.
Instead of adjusting the chemical composition of detergent to make it safer for children, the standard calls for changes to both the product packaging and the design of the pods themselves. The changes include putting warning labels on the packaging, making it harder to open, and blurring clear containers to hide the colorful pods inside.
Interestingly, the standard does not ask detergent makers to make the pods themselves less colorful. It simply suggests manufacturers produce casings that dissolve more slowly, and give them a bitter taste to dissuade children from biting into them.
The step of reformulating the detergent itself will only be considered if the new standard fails to reduce the number of accidents.
Whether that will happen remains anyone's guess, especially since manufacturers are not required to follow the standard. It's simply "recommended" that they implement these changes. However, The Times notes that the Consumer Product Safety Commission could "pursue recalls of products that don't meet" the standard.
Related Video