Laundry
JackThreads Turns Your Living Room Into a Fitting Room
Right now it's more fun than functional, but this could be the future.
Credit:
I'm like a ninja when shopping for clothes—quick and efficient. I have zero interest in spending an afternoon traipsing around shopping centers and seeing my bank account dwindle because you need a payment plan to take a pair of trendy jeans home.
That said, I still prefer the experience to online shopping for a single, blindingly obvious reason: I need to try stuff on before buying.
But what if there were a way to see what you would look like in, say, a hat or pair of glasses... without actually trying them on?
Well that's exactly what the uber-hip men's apparel site JackThreads is trying to do. At this week's Google I/O conference in San Francisco, the company unveiled a service that uses Google's Hangouts video chat service to simulate the dressing room experience.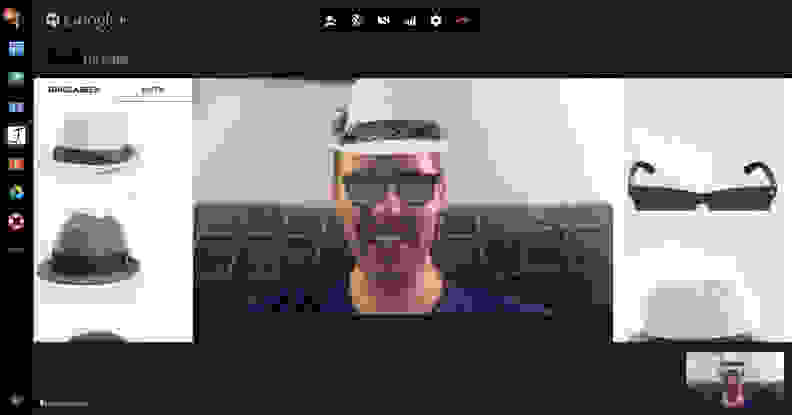 JACKcessories, as it's called, only works with sunglasses and hats. It's also currently in beta testing, so it's probably a bit clunky. But Re/code's Jason Del Ray had the opportunity to try it out and found it to be "silly and fun." Don't believe it? You can try it out for yourself.
The concept could easily be the future of online clothes shopping.
Whether spearheaded by JackThreads or Amazon, the concept could easily be the future of online clothes shopping. There are simply too many style-stumped men who prefer to do their shopping from the comfort of their own home.
So let me say this in advance: The outfit that creates something like this that works seamlessly with all apparel can just take my money.
Until then, there are plenty of other services that help fashion-impaired dudes try on clothes at home before committing to a purchase. Trunk Club, for example, employs professional stylists who send subscribers a trunk full of clothes to try on, keep, or return at their convenience. Other services, like Bombfell, Five Four Club, and Frank & Oak, offer similar experiences.
Via: Re/code
Source: JackThreads