Laundry
Lazy people, rejoice: this machine folds laundry for you
FoldiMate laundry robot will lead the rebellion against wrinkles.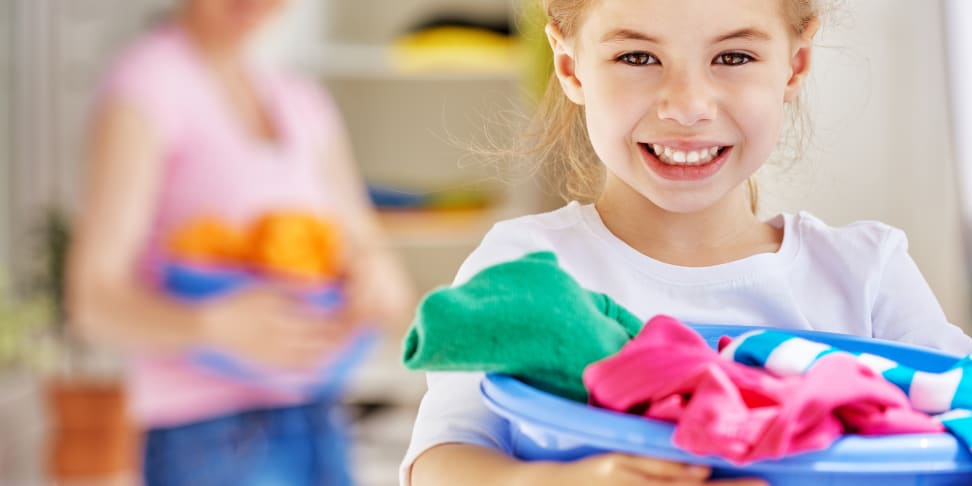 Credit: FoldiMate
It's an amazing time for technological innovation. Some of the world's greatest minds are hard at work on inventions designed to solve problems like cancer and world hunger. And some are tackling even greater problems, like... the hassle of folding laundry?
That's right. Be still, my trembling hands: you need not trouble yourselves with clothes any longer! The FoldiMate robotic laundry-folding machine will do all that for you. As long as you don't wash any larger items like sheets, or smaller items like intimates, anyway.
Don't believe such a miracle of modern engineering could actually exist? Just watch this promotional video:
In addition to folding your laundry, the FoldiMate can also steam wrinkles out of your clothing—or add fabric softener or perfume—as it works. It's designed to fit in with the rest of your laundry room appliances, measuring about the same size as an average washer or dryer.
But before you say goodbye to the dark ages of manual laundry folding, you should be aware that pre-orders don't even start until 2017, and you won't be able to get your hands on a FoldiMate until 2018. You should probably also entertain the possibility that this robotic tribute to laziness might be a little too good to be true.
For one, your hands are still required to individually clip each item of clothing to the machine. For another, you'll only be able to clip 15-20 items to the FoldiMate at a time. Unlike your washer or dryer, you can't just toss your clothing inside, press a button, and walk away.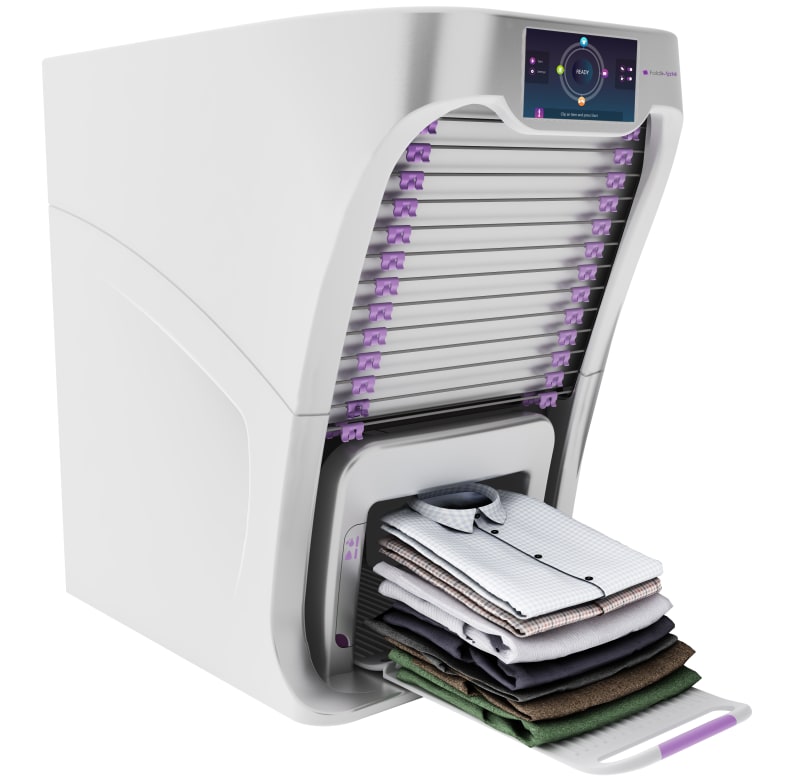 ×
FoldiMate
We're also not sold on the expected $700-$850 price tag for this first-world time saver. Adding insult to injury, tacking on steam requires another $200 or $300, and then there's the cost of optional fragrance/fabric-softening capsules and extra folding methods (to be made available on FoldiMate's online store).
It's a clever little machine, to be sure, but if you're inclined to buy a robotic laundry-folding machine, maybe you should hold out for one that takes care of everything—socks and towels included.
Related Video