Laundry
LG's Smart Home Hub Looks Like an Amazon Echo Clone
Sleek design, advanced connectivity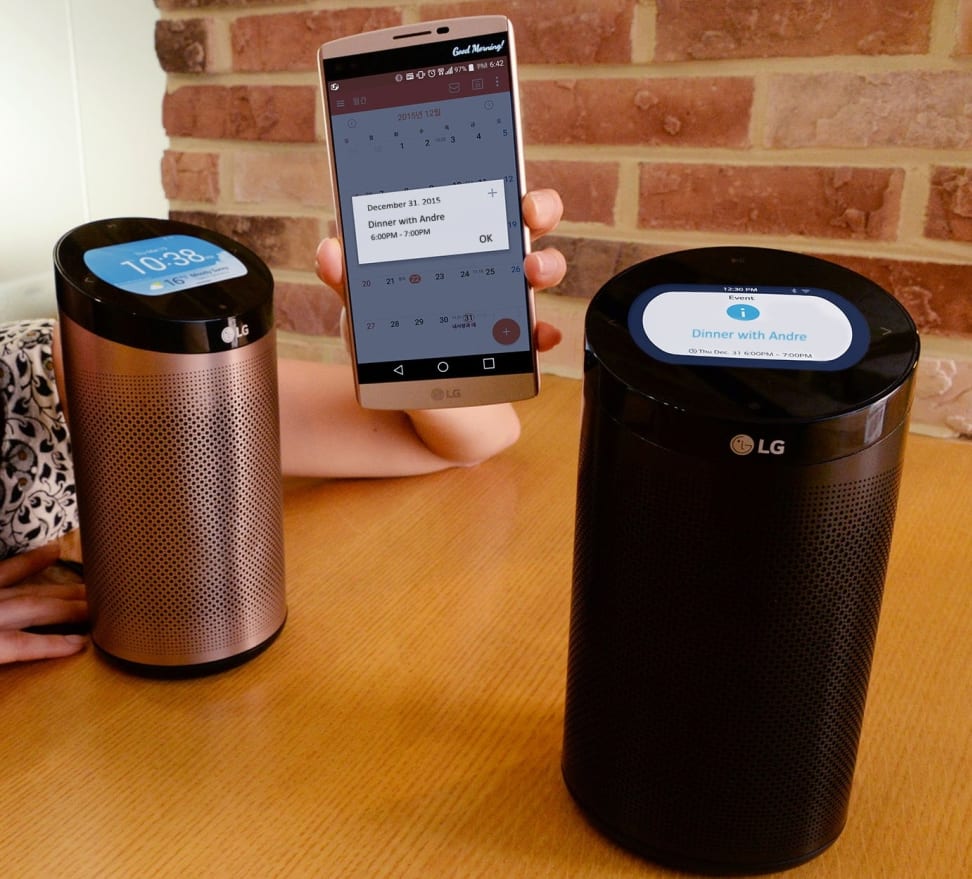 Credit: LG
For years, LG and Samsung have been engaged in a tit-for-tat war of one-upsmanship, trying to top each other in just about every product category. In the new arena of the smart home, Samsung has SmartThings, and LG has SmartThinQ. And at CES 2016, LG is finally gearing up to challenge its homegrown rival with a smart home hub of its very own.
While Samsung is building SmartThings into its 2016 TVs, LG has just announced the SmartThinQ Hub, which the company will be showing off in Las Vegas next week.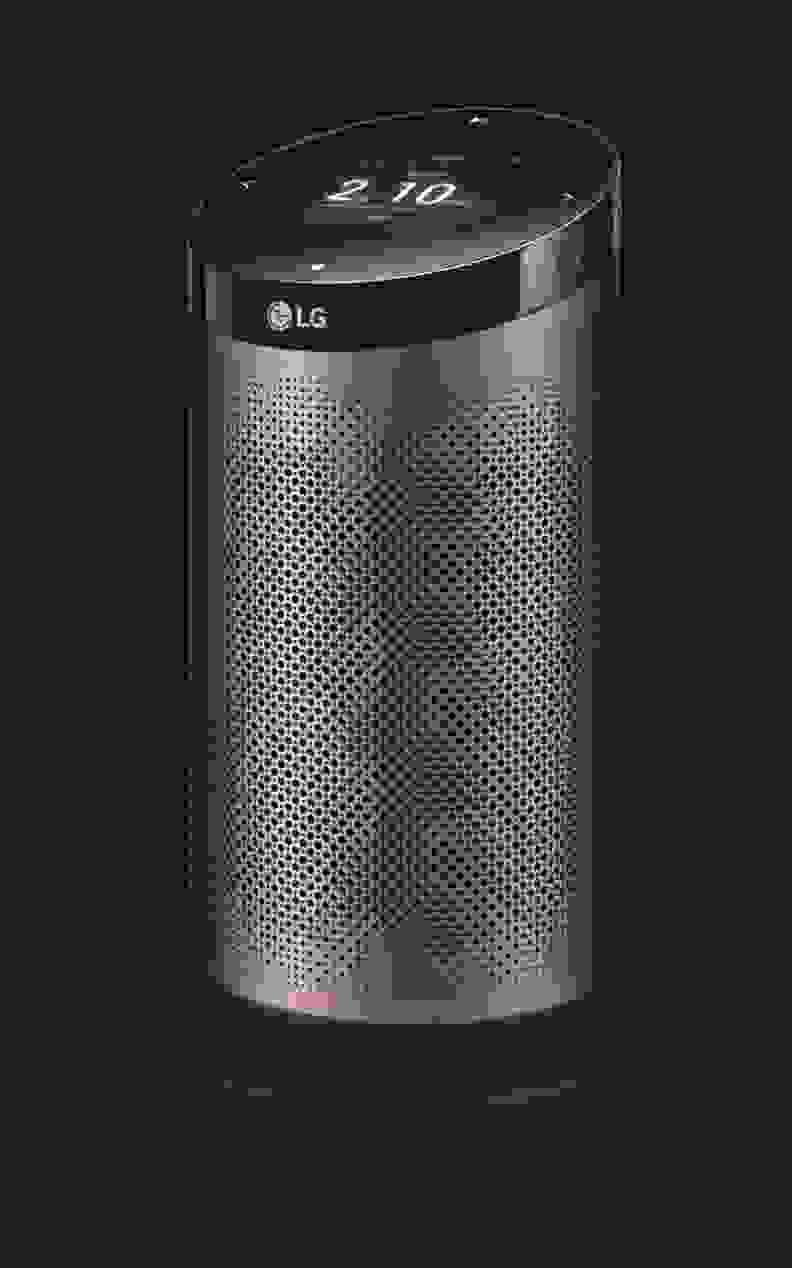 It's meant to compete with other hubs, like Wink or SmartThings, and it looks a lot like the Amazon Echo. It has a metallic, cylindrical body—available in either black or champagne gold—and houses a speaker for music, just like the Echo. But it also differs in that the top of the cylinder features a generous 3.5-inch LCD display for notifications.
The SmartThinQ Hub doesn't offer voice control, but it will read notifications aloud to you. The Hub connects to a smartphone app, allowing you to control SmartThinQ appliances and sensors, as well as smart home devices that utilize WiFi, Bluetooth, ZigBee, and AllJoyn. In addition, the hub can play music from iHeartRadio and your phone via Bluetooth.
LG has also announced a partnership with Lowe's, which sells its own smart home system. The release indicates that Lowe's and LG will be integrating "LG's smart devices with Lowe's Iris smart home services," though it's unclear exactly what that means. It's a strange move for Lowe's, considering it just launched a new version of its own smart home hub.
LG hasn't disclosed a price or release date for the SmartThinQ Hub, but considering the Lowe's and iHeartRadio deals, it seems like this product will definitely see the light of day.
Related Video