Laundry
LG's smart home ecosystem gets Alexa compatibility
From washers to lightbulbs, control them all with your voice.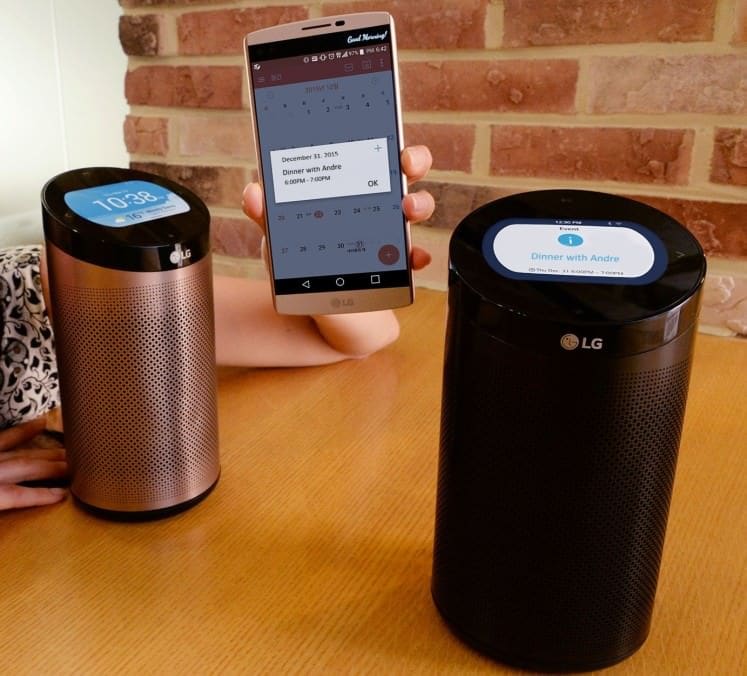 Credit: LG Electronics
LG announced that its SmartThinQ home automation hub will now work with Amazon's Alexa personal assistant. In addition, LG is unveiling a bunch of new connected products, including lightbulbs, wall plugs, and motion sensors.
LG's announcement comes on the heels of another report of Alexa integration from a major PC manufacturer: Citing an executive at Lenovo, CNET reported on Friday that Amazon is in talks with the Chinese-owned company to add the Alexa virtual assistant to its computers and other devices. Lenovo is the world's largest maker of PCs.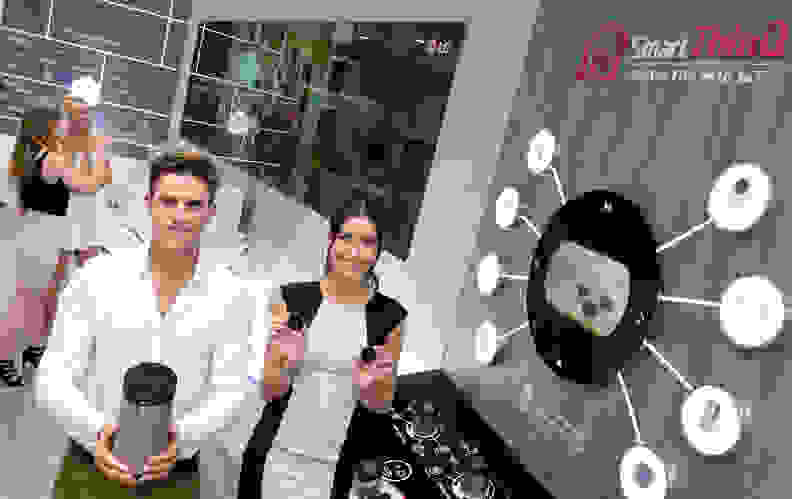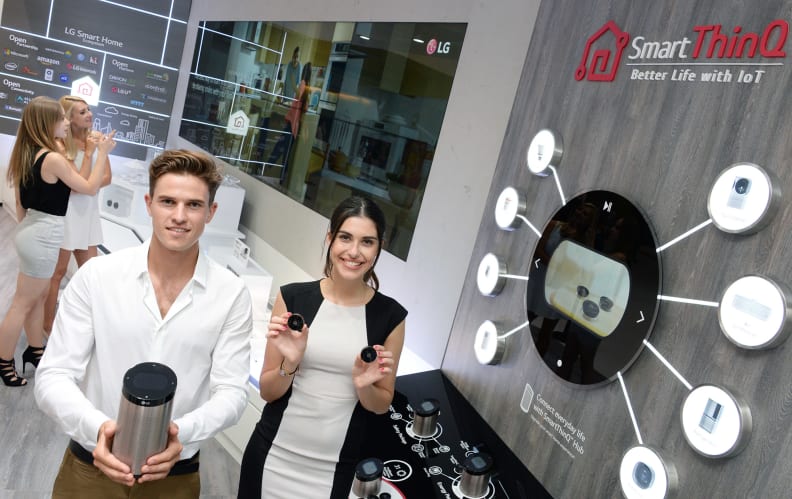 Alexa integration addresses a major criticism the SmartThinQ Hub—shown above—faced when it was first released at CES earlier this year. While the hub came with a speaker, an LCD screen, and the ability to integrate with all major smart home platforms, it initially lacked voice control. That was a surprising omission, especially since—as you can see—the hub looks a lot like an Amazon Echo.
Paired with LG's SmartThinQ Sensor, the hub can even control your home appliances and integrate with Amazon's Dash auto-ordering service. In other words, your LG washer will be able to track how much laundry detergent you use, and automatically order more when you're running low.
An executive at the Korea-based company said that smart home technology—otherwise known as Internet of Things, or IoT—works best when the industry players work together.
"We believe that differentiating our IoT technology through openness and collaboration will benefit far more customers than a closed system," LG home appliance president Seong-Jin Jo said in a statement.
In addition to working with Alexa, the updated hub will be able to control a series of new standalone devices. We're not sure how many of them will make it to the U.S., but they'll be competing in what's already a crowded marketplace of smart plugs and sensors when they arrive.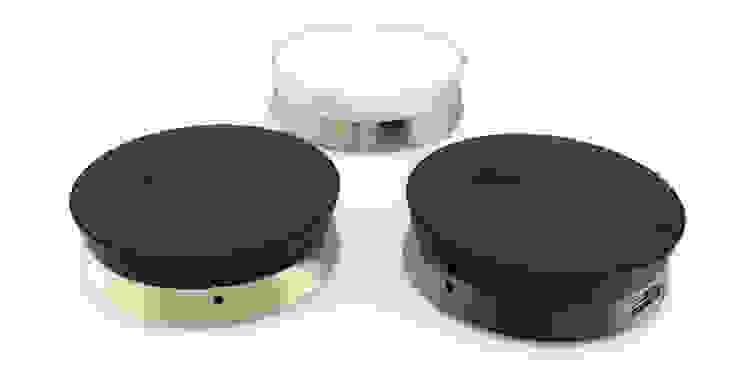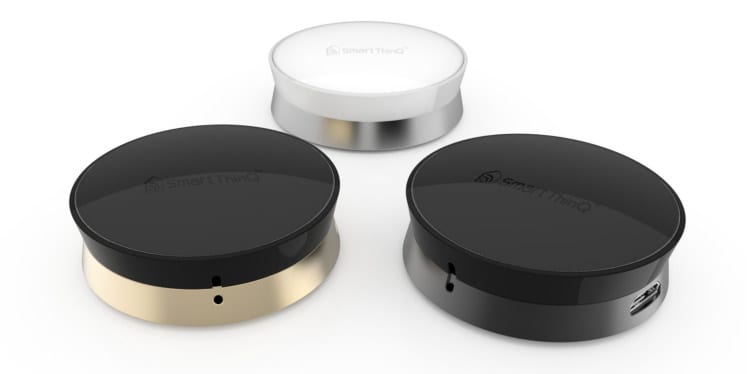 In recent months, Alexa has become a de facto smart home standard. Currently, Alexa is already available on multiple other devices beyond the Amazon Echo, Tap and Dot. They include the Triby, a French-made Internet speaker, and the Nucleus intercom. Ford is also working on plans to integrate its connected cars with Alexa.
LG has yet to clarify whether it is simply adding Alexa compatibility, which would require owners to also buy an Echo, or if the SmartThinQ Hub will now include Alexa, like the Triby and Nucleus. The latter option would obviously be a bigger deal—and we'll let you know as soon as we find out.
More importantly, we'll let you know as soon as we see a SmartThinQ Hub outside of a trade show floor. Even a year after its initial CES debut, it appears impossible to actually purchase one.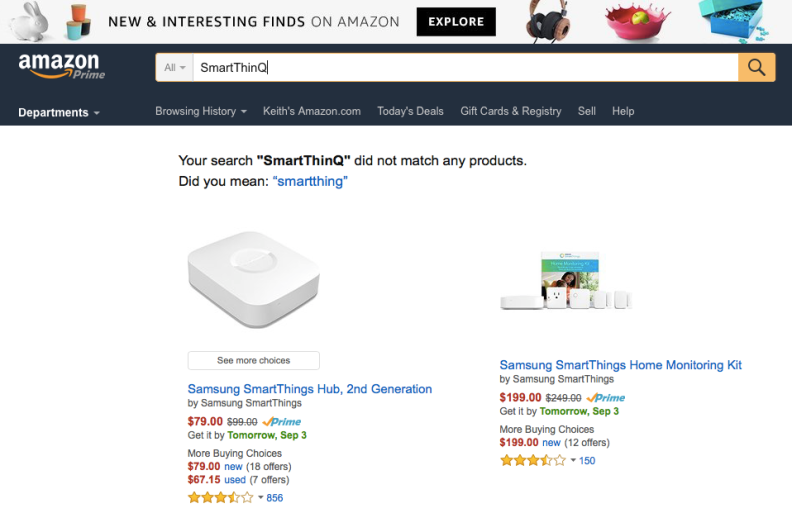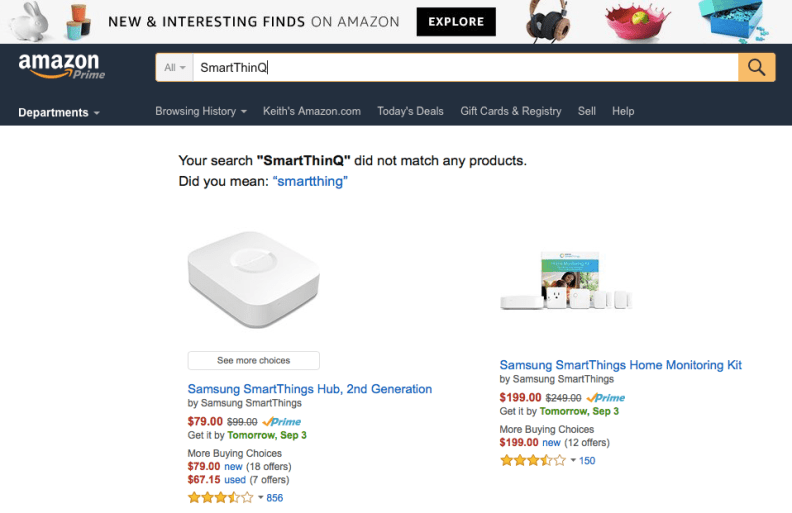 Perhaps Alexa integration will entice LG to pick up the pace and start shipping its connected products to consumers. Until then, we suggest you check out our list of Alexa-compatible products that you can buy right now.