Laundry
This Laundry Filter Could Save Thousands in Water Bills
Why waste clean water on dirty laundry?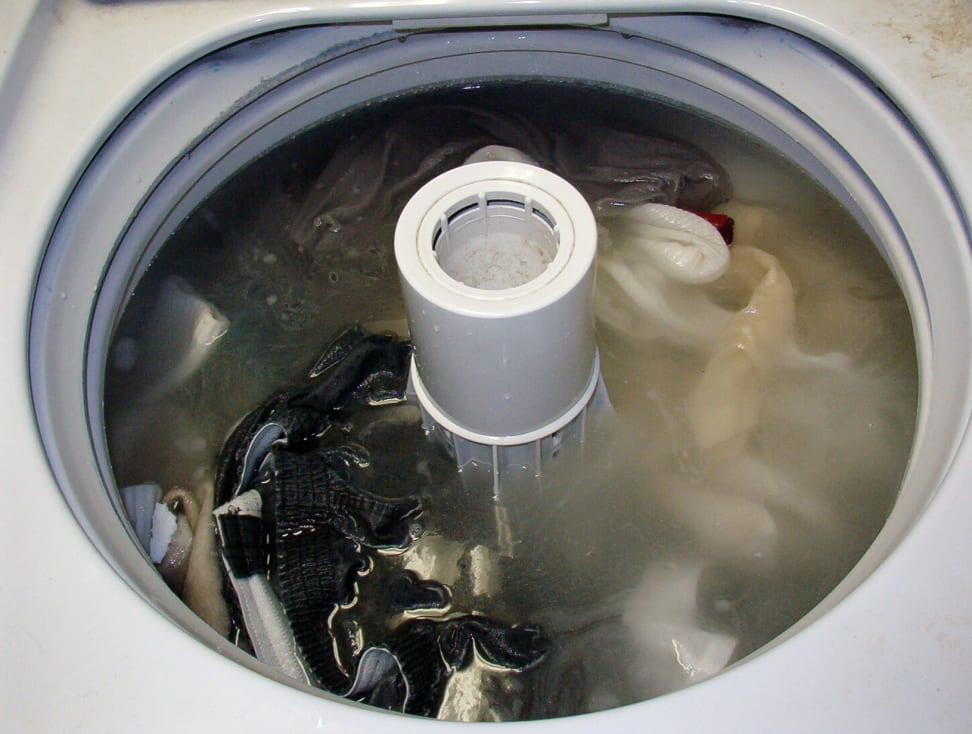 Credit: Flickr user "averagejane"
Washers have gotten a lot more efficient in recent years, but they still use a lot of water. Our testing shows that even the best front-loaders use around 10 gallons of water per load.
When you consider the fact that the average American family does multiple loads per week, the numbers really start to add up. But what if you could reuse that water and save money in the process? Three MIT doctoral candidates are trying to do just that.
Their company, AquaFresco, is producing a special filtration system that helps working machines reuse 95 percent of the water and detergent from every load. Remarkably, the same water can be reused for up to six months.
According to AquaFresco, the company is currently targeting hotels, which could save as much as $500,000 per year in water bills, per location.
There are few details on how exactly the filter works, but The Atlantic reports that the filter uses an absorption-filtration system to separate dirt from the used water before sending the water/detergent mixture back into the washer.
The filter is so promising that it won MIT's Water Innovation Prize, providing the grant money that allowed the AquaFresco team to build a prototype that could work in homes.
AquaFresco's filter is currently in testing at a resort on an island off the coast of New Hampshire that has no natural fresh water supply. If it works well there, just imagine what it could do for drought-stricken California.
Related Video