Laundry
Sears Wants to Sell You Sensors With Your Next Washer
WallyHome may be the first in a line of Sears smart home products.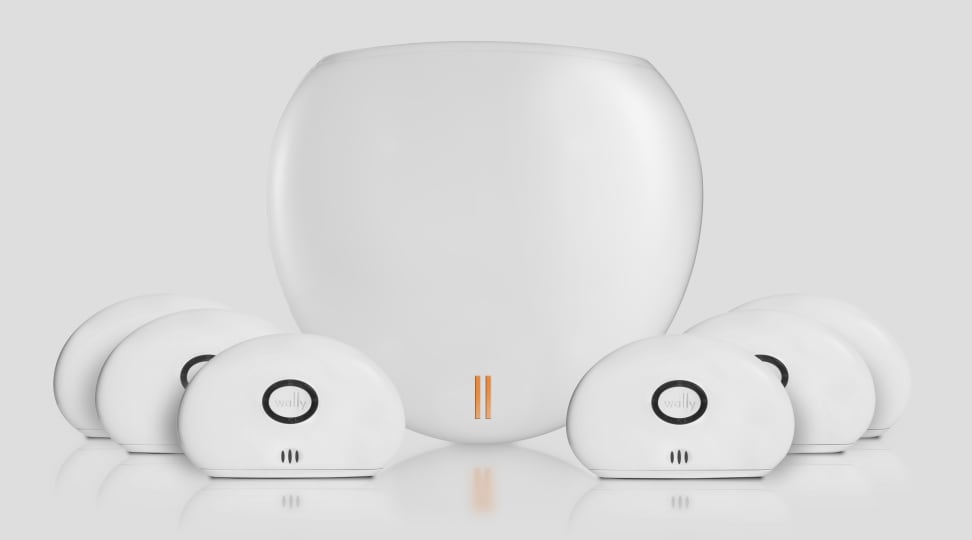 Credit: WallyHome
When you think of Sears, you probably don't think of the latest and greatest technology. The big-box store is best known for its large appliances and clothing, not cutting-edge electronics. But that might change with its surprise acquisition of a recent smart home product.
Twice reports that Sears Holdings, the parent company of Sears, has acquired the technology behind WallyHome, a smart sensor system that detects humidity, moisture, and temperature in the home.
Sears recently began selling smart home products in its stores and online under its new Connected Solutions banner, but this deal could allow the chain to sell its own branded products, similar to its exclusive Kenmore line of appliances.
According to Sears, the company is leasing a "technology development office" at the University of Washington and working with the company behind WallyHome, SNUPI Technologies, for help in developing new smart home products for its Sears Connected Solutions line.
The WallyHome deal makes a lot of sense for Sears. The new technology helps it get into the smart home market, and it's a natural fit with Sears' appliance sales. After all, if your Kenmore washer starts leaking, WallyHome can alert you to the leak. Perhaps, one day in the future, it might even call a Sears repair technician for you.
The WallyHome system is unique in that its hub uses your home's electrical system as a giant antenna for the connected sensors. The tiny sensors then transmit humidity, moisture, and temperature information back to the hub wirelessly, via nearby power lines and outlets.
WallyHome will even integrate with the Nest thermostat, allowing it to see the temperature in other areas of the home.
Sears now has a well-crafted, consumer-oriented smart home product in its portfolio with WallyHome, but we'll have to wait and see if the company can leverage its new tech to create a line of products that consumers will actually want to buy alongside their next dishwasher or oven.
Related Video