Laundry
Confusing Clothing Label? This iPhone App Can Help
With this app, you'll never screw up laundry day again.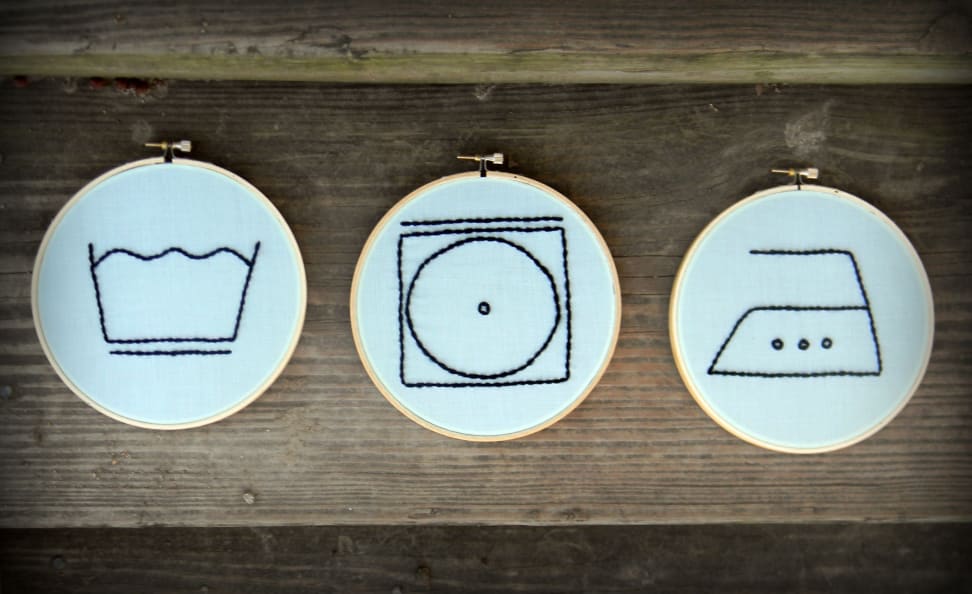 Credit: Flickr user "hey__paul"
It isn't easy to decipher those confusing laundry care symbols on your favorite clothing. They're so hard to interpret that we even created a guide to explain them, but a couple of developers have created an even better solution: a new iPhone app called Laundry Day.
It's pretty simple. The app uses the iPhone camera to scan clothing labels for symbols. Once it recognizes them, a tap on the screen will bring up a detailed list of the symbols and what they mean.
If you run into trouble with the scanner, you can also view a complete list of all the possible options and select the ones you see on your clothes to learn more about them.
One of the developers, Jan Plešek, posted a video tour of the app to its Product Hunt page, which you can watch above.
The only real downside to the app is that the descriptions are written in somewhat broken English. But despite the iffy writing, the app will still give you a much better understanding of the symbols, and there are even short explainers for common types of fabric.
If you'd like to get the app, you can download it from the Apple App Store for 99 cents. Android users, you're unfortunately out of luck for the time being. There's no word on if and when an Android version will ever be released.
Related Video