UPDATE: June 7
With the release of new watches from Garmin, we have updated this to include two of their new releases, one being the new best overall pick.
Whether you're an experienced runner or just starting out, all you need to conquer a run is a pair of shoes and enough open space to put one foot in front of the other. Other pieces of equipment like foam rollers or a yoga mat for post-run stretching might be helpful, but when it comes down to it, the only extra accessory that may enhance your workouts is a running watch.
We spent months testing the most popular running watches on the market. Our favorite ended up being the Garmin Forerunner 245 (available at Amazon) because of the ease of use during long runs and extra bonus features like being able to download music. If our top pick isn't your cup of tea, don't worry, we've got plenty of other options.
Here are the best running watches we tested ranked, in order:
Garmin Forerunner 245 Music
Garmin Forerunner 645 Music
Garmin Forerunner 45
Apple Watch Series 4
Suunto 9 Baro
Polar Vantage M
Garmin Vivoactive 3
Coros Apex
Fitbit Ionic
Polar M430 Timex Ironman Polar M200
Advertisement - Continue Reading Below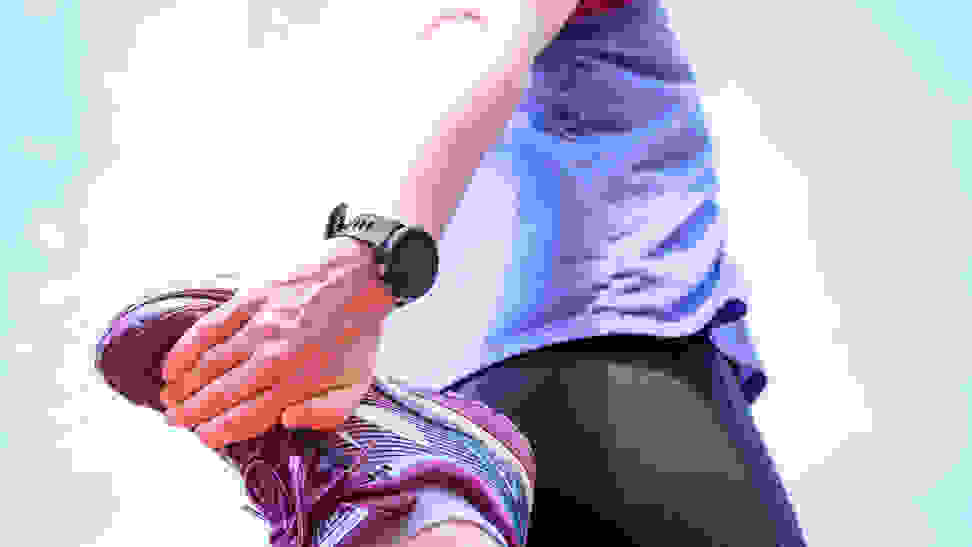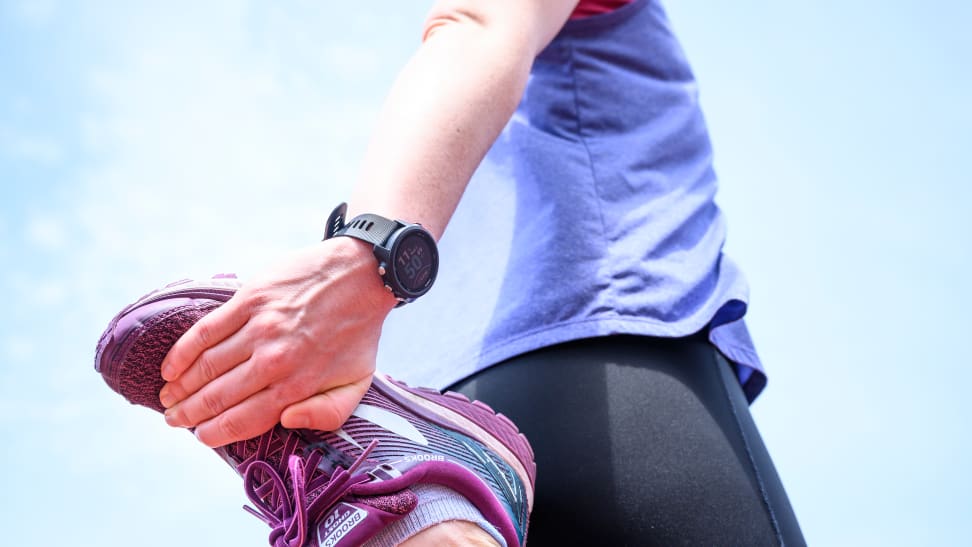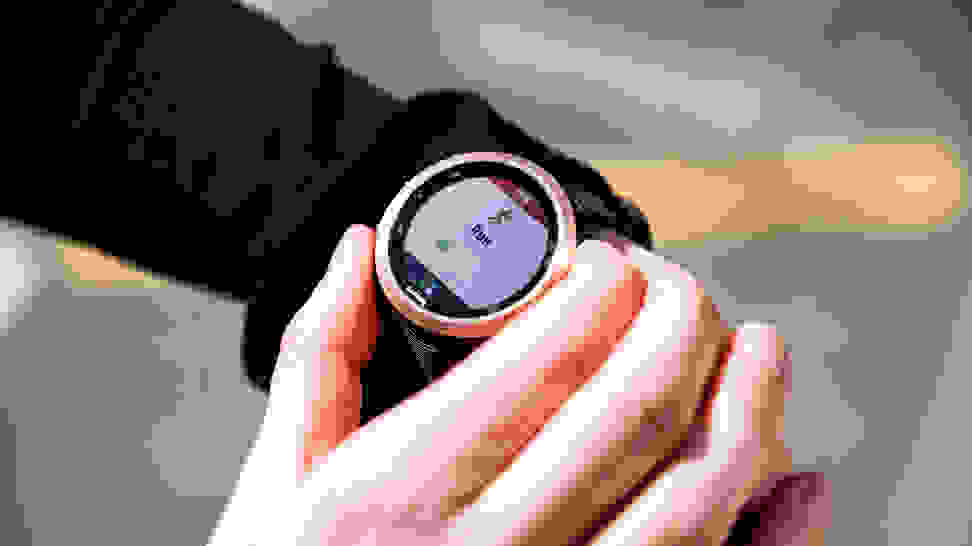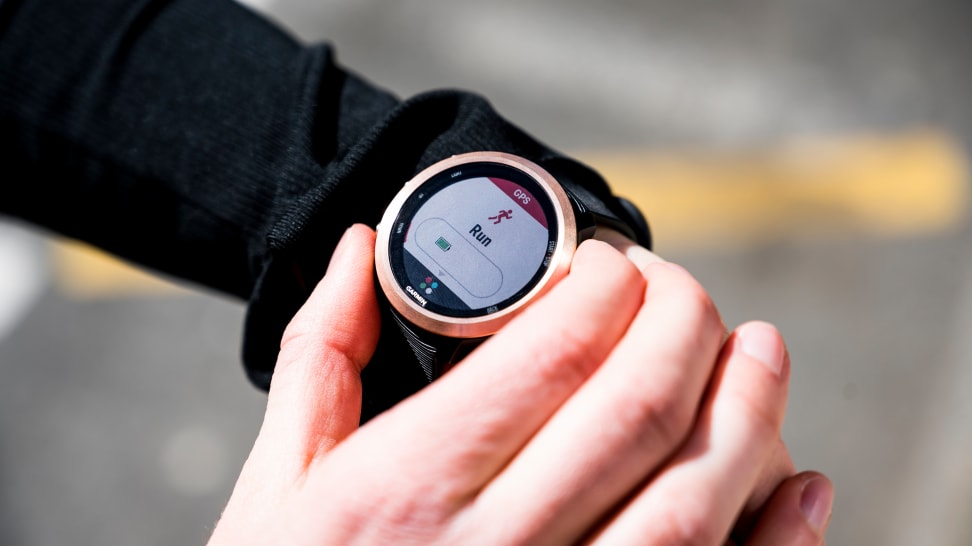 How We Tested
The Tester
Hi, I'm Kate, the social media editor at Reviewed and resident fitness fanatic. As a marathoner, triathlete, and someone who gets way too excited for local 5ks, I'm always on the lookout for the best way to track my workouts. On most weekends, you can find me lining up on a starting line somewhere or out on a long run in Boston. I also recruited Courtney Campbell, a fellow runner and Reviewed staffer who is also a Spotify subscriber, to help test out the music functions of the watches.
The Tests
While researching watches to test, I looked at the most popular watches on the market in a variety of price ranges and consulted other publications that are fitness specific, like Runner's World, to see what their editors thought were the best of the best. I was able to narrow it down to 12 watches, ranging in price from $99 to $599, that fit the lifestyle of everyone from running beginner to someone who qualifies for the Boston Marathon every year.
When testing, I looked at basic setup factors at first, seeing how easy it was to set up the watch, sync with my phone and corresponding app, and the length of battery life. I took every watch out on the same 5-mile loop twice and did a track workout with each one. I also ended up using them during my other workouts too and they made appearances in treadmill classes, yoga, spin class, swimming laps and four different races I ran. During all of this, I was always considering factors like comfort, aesthetic, water resistance and durability.
During my runs, I looked at how easy it was to see my stats in the middle of a run, how quickly the watch acquired GPS signal, how accurate the GPS tracking was, and how easy it was to navigate the watch for data before, during and after my run. After every workout, I checked the data on both the watch and on the app, to check for accuracy and to see what it was like navigating information on each of them.
Courtney tested Music-enabled watches with her Spotify account and AfterShokz headphones, to report back on ease of use.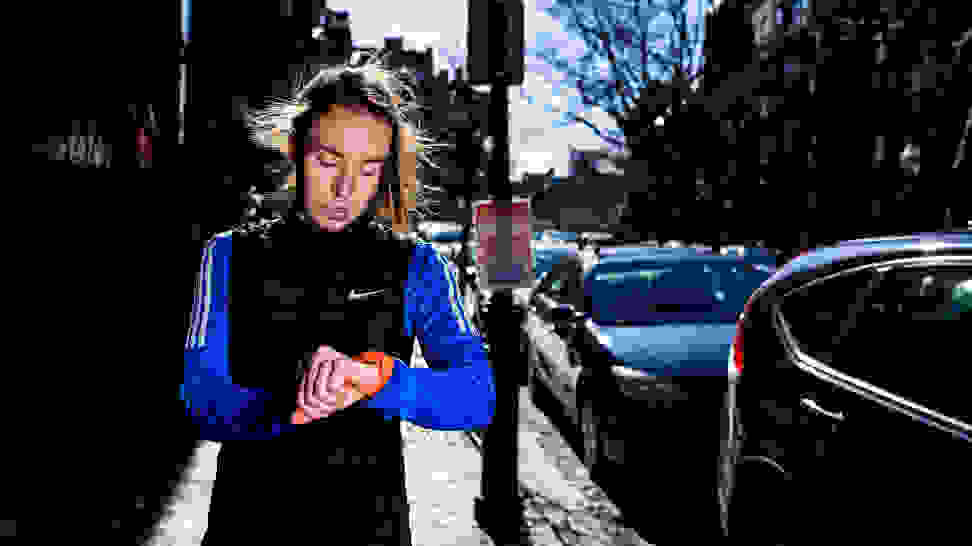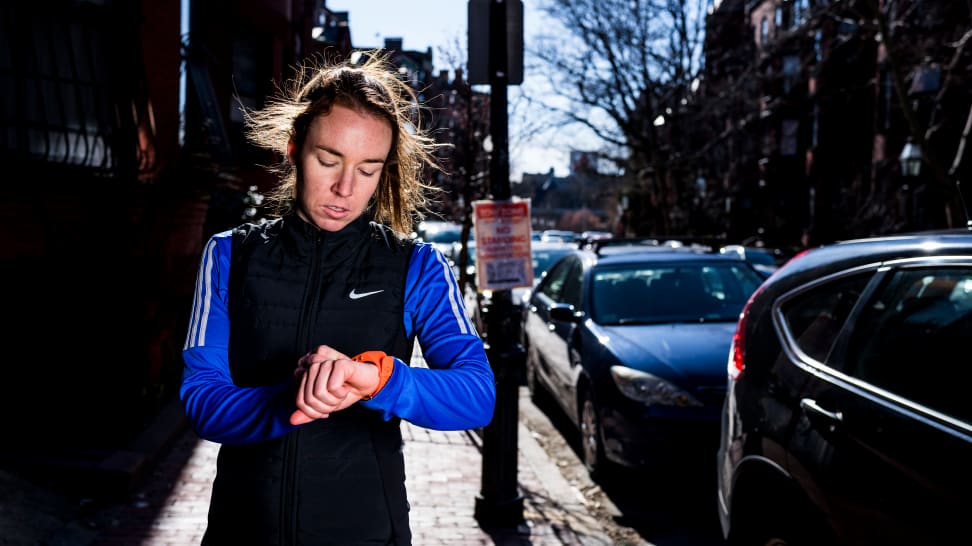 What's the difference between running watches and fitness trackers?
A GPS running watch is the next level up from a fitness tracker if you are—or become—a more dedicated runner. While a fitness tracker tracks things such as steps taken, calories burned, stairs climbed, and heart rate, a GPS watch does all that and more. During a workout with a running watch, you get even more data instantly. You can watch your running pace change as you make real-time adjustments on your run and these watches also offer more sophisticated stats like cadence, ascent and descent, training status, and heart rate zones. You can also see how your stats perform over the course of a week, months, or years using the companion app.
What should you look for in a running watch?
When looking for a running watch, you should ask yourself what type of runner you are. If you are a serious, dedicated runner who loves data, you should look for a watch that can offer ample statistics on not only running workouts, but cross-training workouts, too. With that being said, these watches are often times on the more expensive side. If you are going to be making a significant investment in this piece of workout equipment, you should look into factors like style and comfort, so you can wear this watch even when you aren't pounding the pavement.
If you're a running beginner who regularly logs miles, but don't need a data overload, you should look for a watch that has less bells and whistles and a solid presentation of the basics like pace, distance, and time. These watches usually aren't as pricey, so while you want them to be comfortable, you don't have to worry about making a huge investment on a more stylish piece, because you won't be wearing it every single day.
---
Other Running Watches We Tested
Other Articles You Might Enjoy
Advertisement - Continue Reading Below