Lifestyle
25 great gifts for sports fans you can get at Walmart
Take it from the wife of a Boston sports fanatic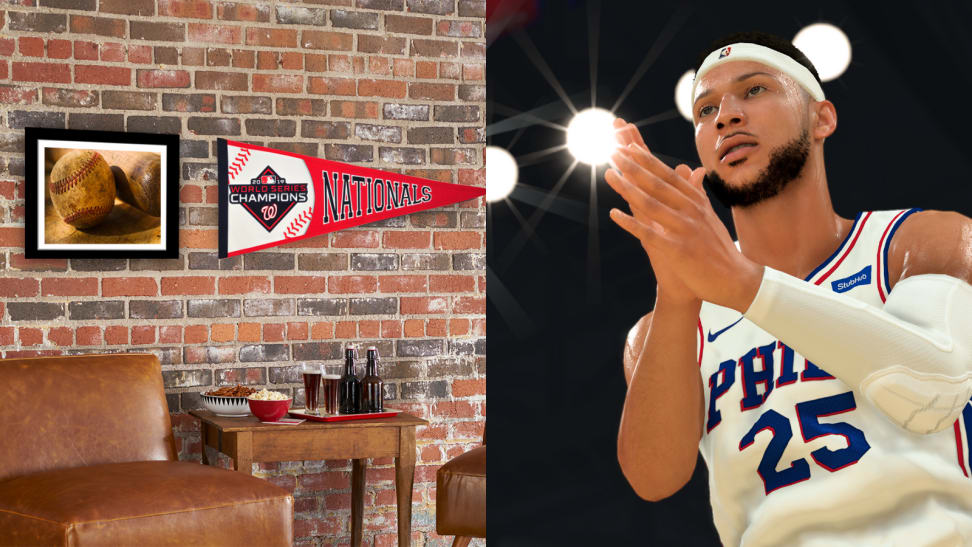 Credit: Winning Streak / 2K
I used to pride myself on how little I knew about sports. I couldn't distinguish a cornerback from a point guard, and LeBron James was little more than that guy who had a supporting role in "Trainwreck." My father has always been a huge baseball fan, but I gained more enjoyment from changing the channel during his games than actually ever paying attention.
However, since I married a certified New England sports fanatic, I have learned far more than I ever could have imagined about the intricacies of different sports, from which football team has the best defensive coach (the Patriots) to which team is best at third-down conversions (it's also the Patriots). This also means I've quickly learned how to buy the best gifts for sports fans—like which ones will get used on a daily basis and which will get tossed in the back of the closet.
There are lots of great sites to find sports gifts, but few have an expansive lineup of team-certified options like Walmart, who recently partnered with Fanatics to further expand its sports merchandise line. We combed through their inventory and found great recommendations for all the sports lovers in your life, from football fans to college sports enthusiasts.
For the football fanatic
1. A Tom Brady jersey to commemorate the GOAT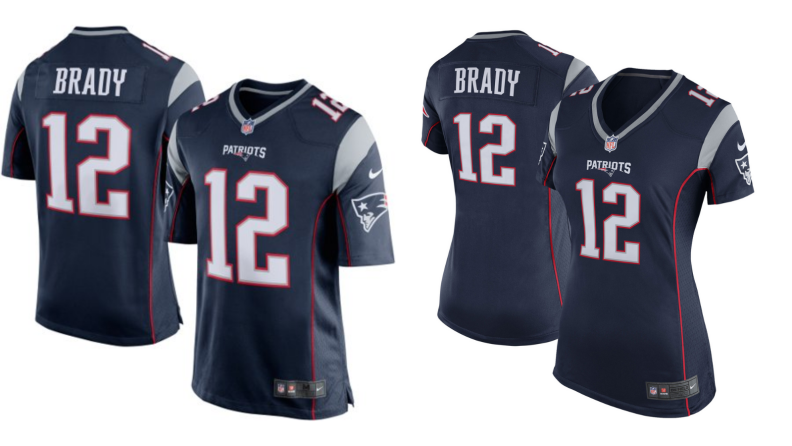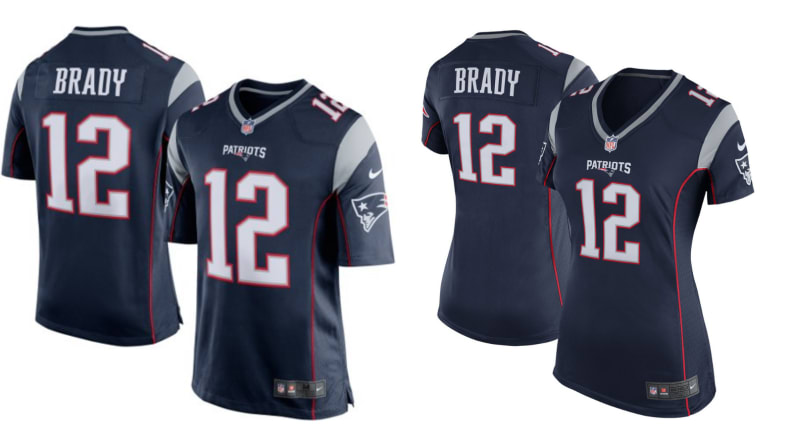 Love him or hate him, it's hard to ignore the impact Tom Brady has had on the game of football. He'll no doubt go down as one of the greatest quarterbacks in the history of the game, so if you've got someone on your list who admires the GOAT, get them a Tom Brady jersey.
This particular jersey is made by Nike, and it comes in variants for both men and women. It's one of the bestselling items produced by Fanatics, which isn't hard to believe, since Tom Brady is the best thing to ever happen to the NFL.*
*As a New Englander, I am contractually obligated to add this statement.
2. This amazing hoodie that lets them rep their team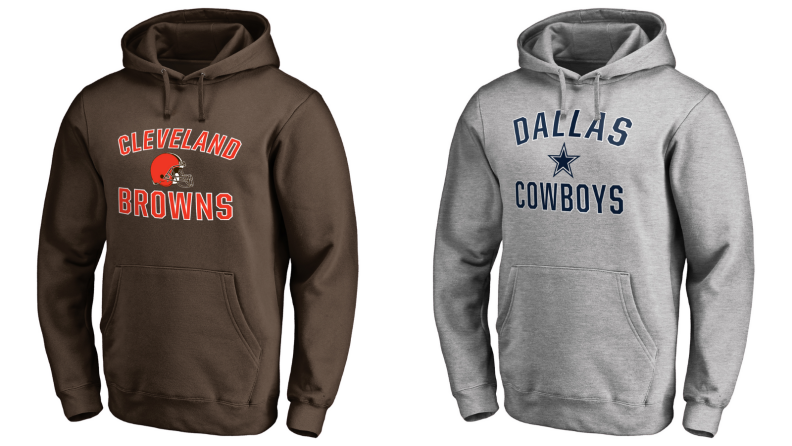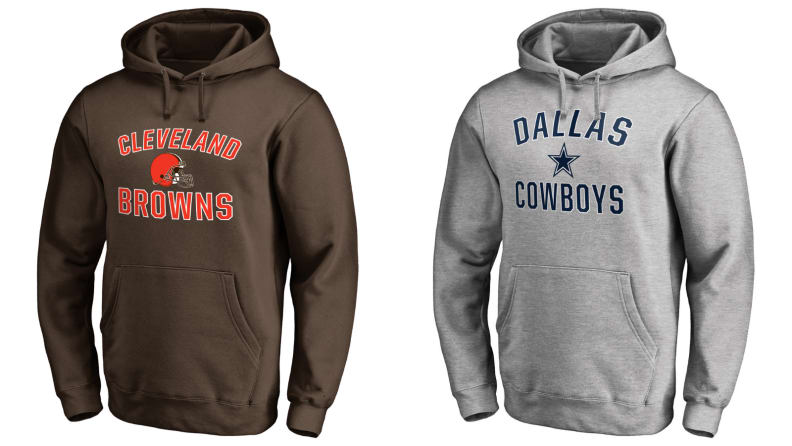 Am I a fan of the Cleveland Browns? Yes. Do I own this hoodie? Also yes. Do I expect them to do anything spectacular this season? Sadly, no—but that doesn't stop me from proudly wearing this sweatshirt around town. And if you've got someone on your list who loves repping their team, regardless of how well they're doing this year, this makes a great gift.
Hoodies are perfect for the cooler football season, especially as temperatures continue to drop in the months leading up to the big game. This hoodie is deliciously soft to the touch and keeps you warm throughout the day. I like to be dwarfed by my hoodies, so I size up when I buy.
3. A cozy beanie to keep them warm during games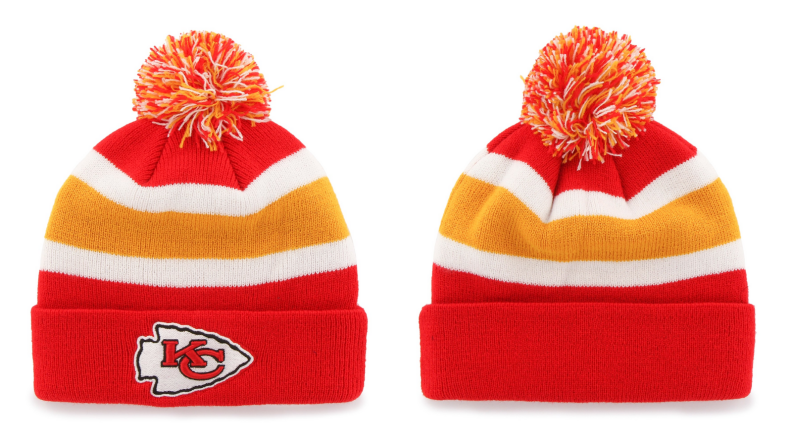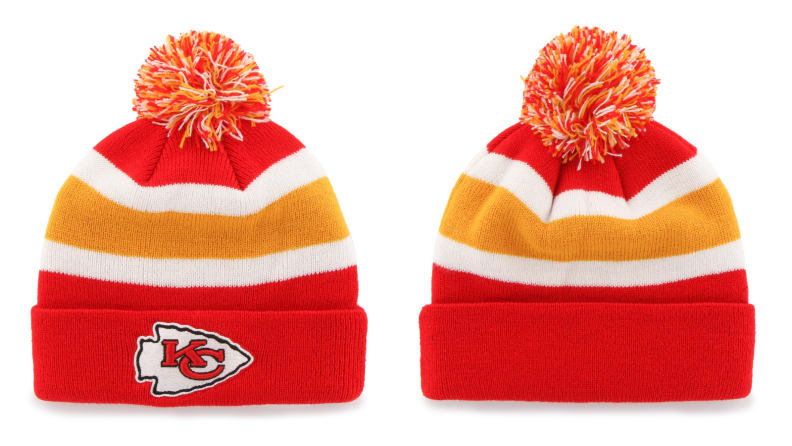 A knit beanie is a great gift to grab as a stocking stuffer or small present when you're not quite sure what else to get. It's perfect for football season, when fans are flooding to stadiums and layering up to protect themselves against chilly winds. Reviewers say the quality is quite nice and that it keeps heads comfortably warm.
Get the NFL Kansas City Chiefs Mass Breakaway Cap for $14.67
4. A Funko version of their favorite player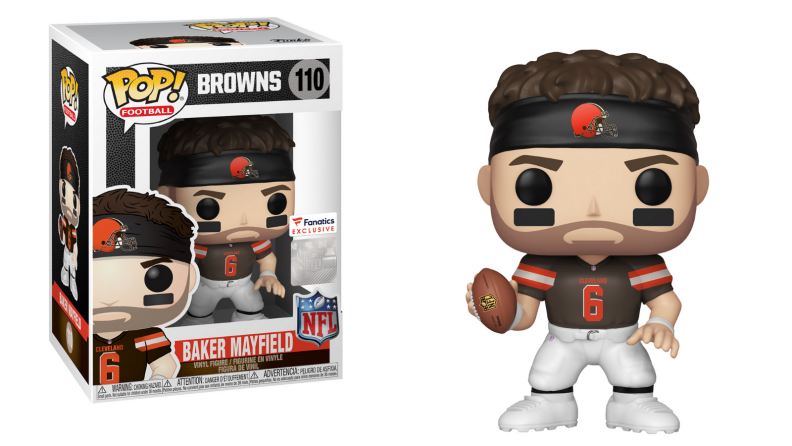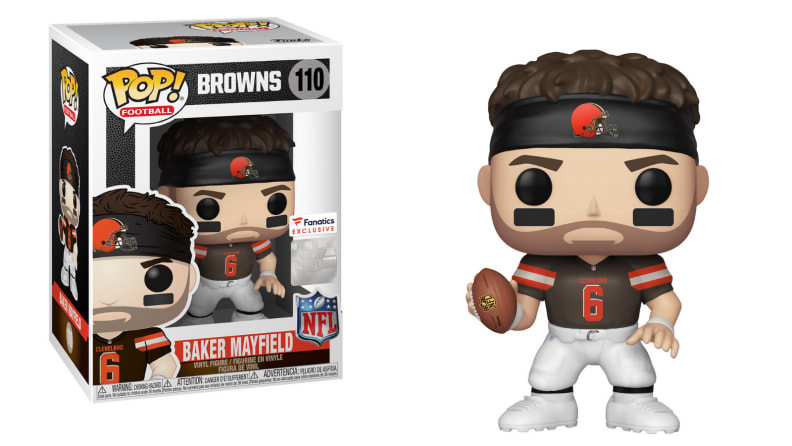 Baker Mayfield is one of my favorite football players, which means I've already sent a link to this Funko figure to my husband as a hint for Christmas. If the sports fan in your life would have a similar reaction, consider gifting them a Funko figure of one of their favorite athletes this season. This particular Baker Mayfield Funko is a Fanatics exclusive, so Walmart is the only store where you can score it.
Get the Baker Mayfield Cleveland Browns Funko Pop! Fanatics Exclusive Figurine for $10.39
5. A team-branded Crock-Pot to bring to parties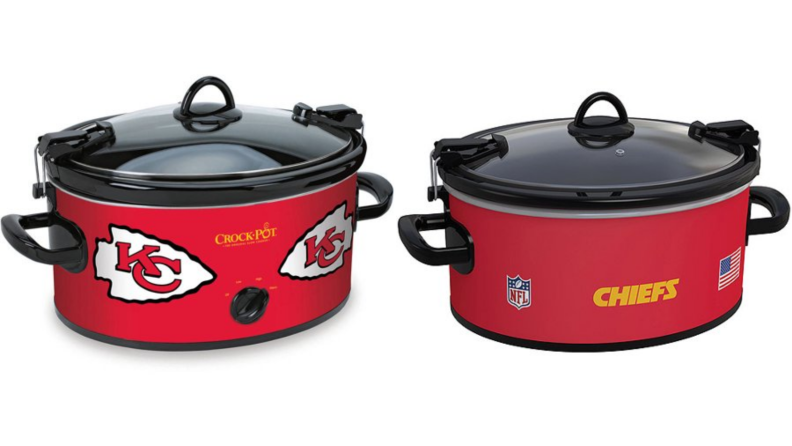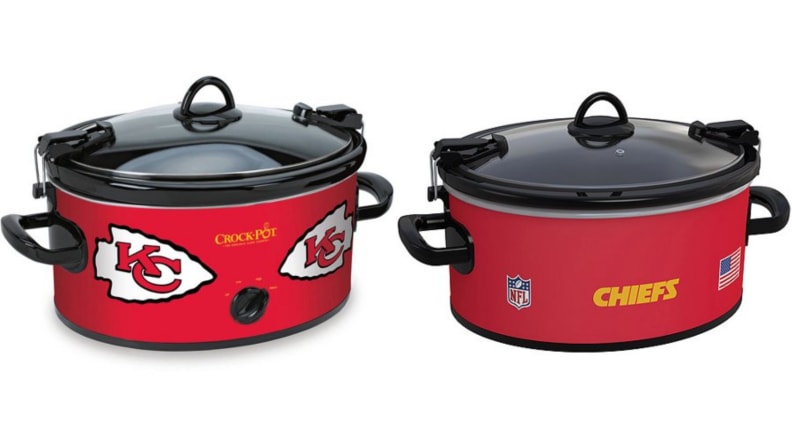 It's hard to attend a football party without spotting at least one Crock-Pot. If your giftee loves cooking, grab them a 6-quart Crock-Pot, which is our choice for best affordable slow cooker. This Crock-Pot performed well on our kitchen tests, so it not only makes a great cooking appliance, but it makes a fabulous kitchen decoration for sports nuts who enjoy showing off their fandom.
Get the Crock-Pot 6 Quart NFL Kansas City Chiefs Slow Cooker for $29.97
For the baseball lover
6. This wall pennant they can hang around the house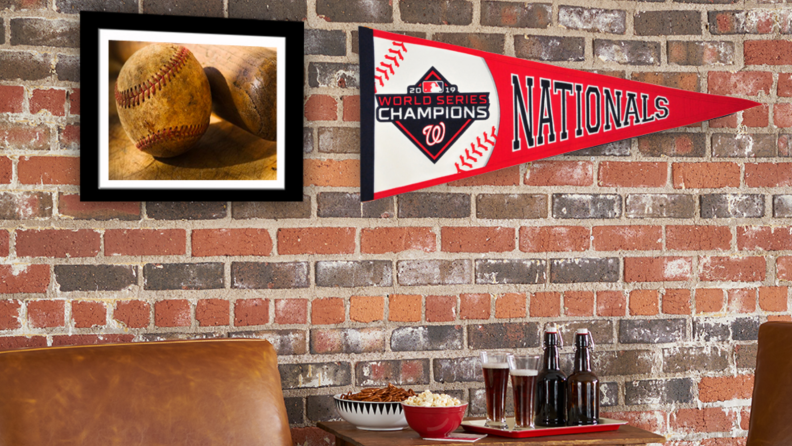 What's better than a wall pennant that shows your favorite team? One commemorating a momentous victory, like a World Series championship. This particular pennant is a wonderful gift for any Washington Nationals fans on your list, as it celebrates their 2019 victory. But Walmart carries similar pennants for each MLB team, so even if you have someone on your list who loves the Braves, you can find a decoration perfect for them.
Get the Washington Nationals 2019 World Series Champions Commemorative Pennant for $27.99
7. A baseball cap because you can never have too many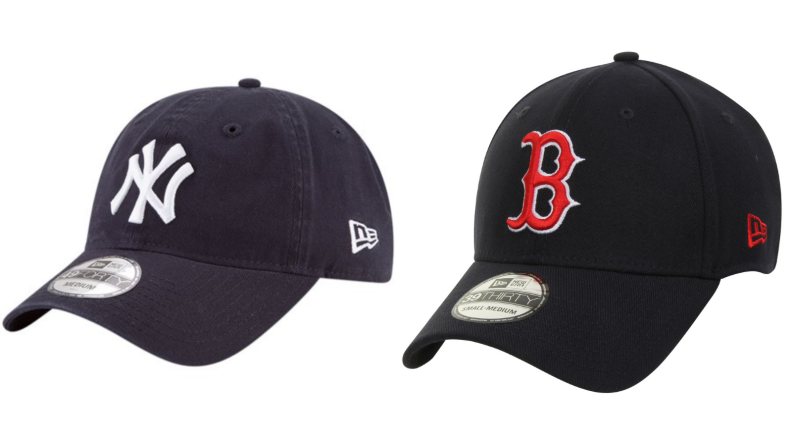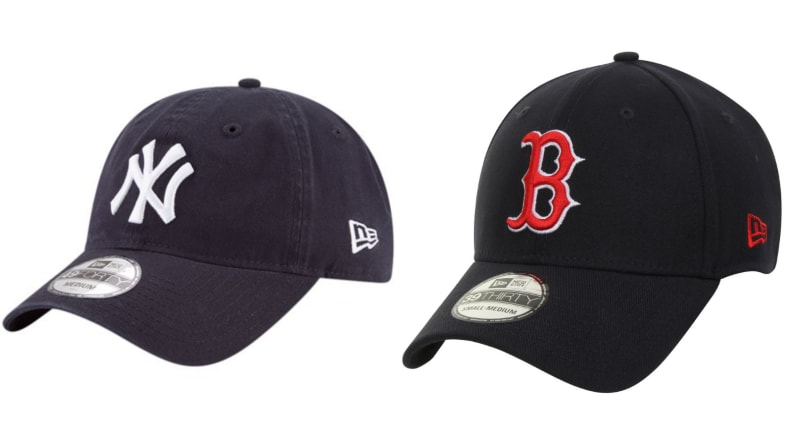 I recognize the Yankees are a popular team with many fans, supposedly. So I am including this Yankees cap, as you may know a Yankee fan or two (and if you do, I'm sorry). This fitted hat is made by New Era, who has an entire line of high-quality baseball caps for each MLB team, including good teams—like the nine-times World Series-winning Red Sox.
8. A fleece blanket that will keep them warm off-season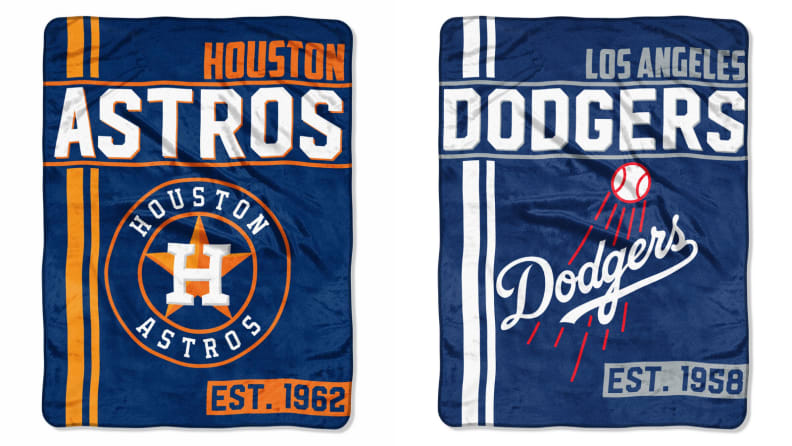 My father's favorite team is the St. Louis Cardinals, so we got him this cozy microfleece throw a few years back for Christmas. He still uses it near-daily during the winter, and while it's not large enough for two people to snuggle (it's about 3' by 5'), it's perfect for a person and their dog. Plus, the fleece material keeps warmth trapped during chillier days.
9. This commemorative baseball and display case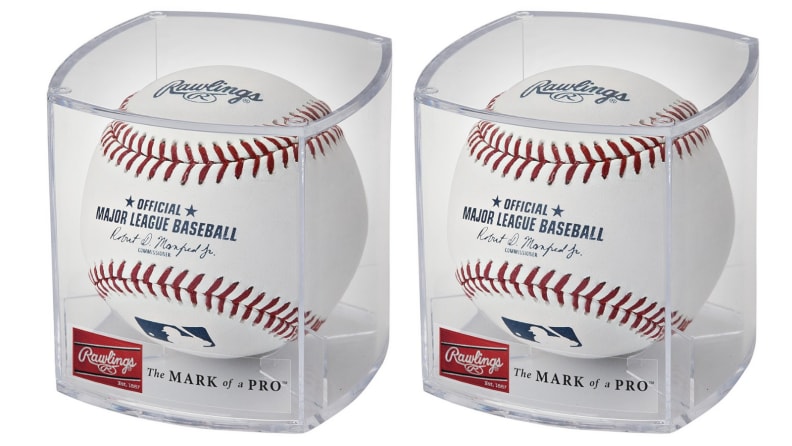 This baseball makes a great gift for collectors, or those who plan on meeting a baseball player in the near future. It's a 2019-sponsored MLB baseball that's in pristine condition, sold in a display cube ideal for long-term storage. Reviewers note that it's a great deal, considering baseball parks sell them for nearly double the price.
Get the Rawlings Official 2019 MLB Baseball and Display Cube for $15.48
10. A garden gnome sporting the team's colors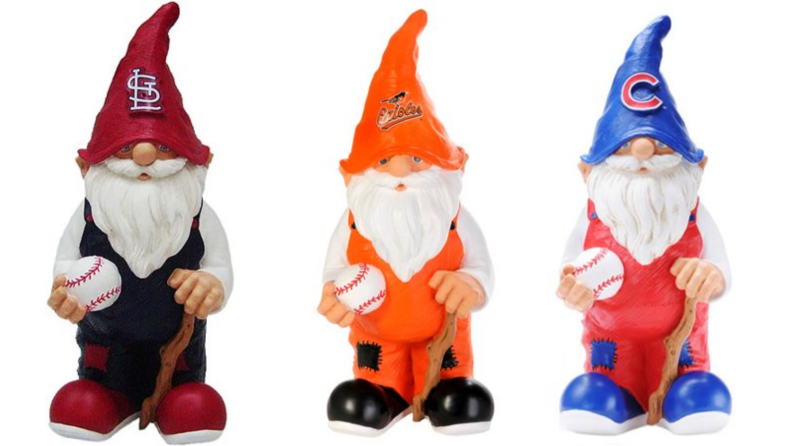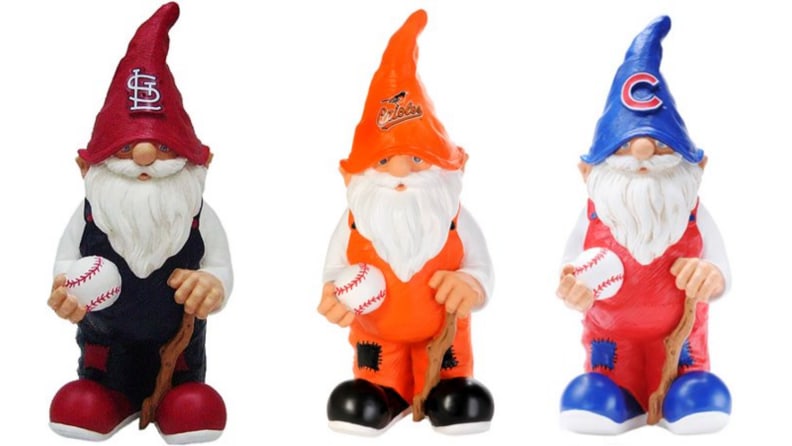 This is another gift I got for my dad a few years back. It's a gnome...but it's dressed like a Cardinals fan. If your giftee is one of those people who doesn't love inanimate objects that look too life-like, maybe skip this one—but if they're a homeowner who has a nice garden, this garden gnome makes a great gift. Did my father love it? Absolutely. Did my mother? Absolutely not.
For the basketball superfan
11. Their favorite player's jersey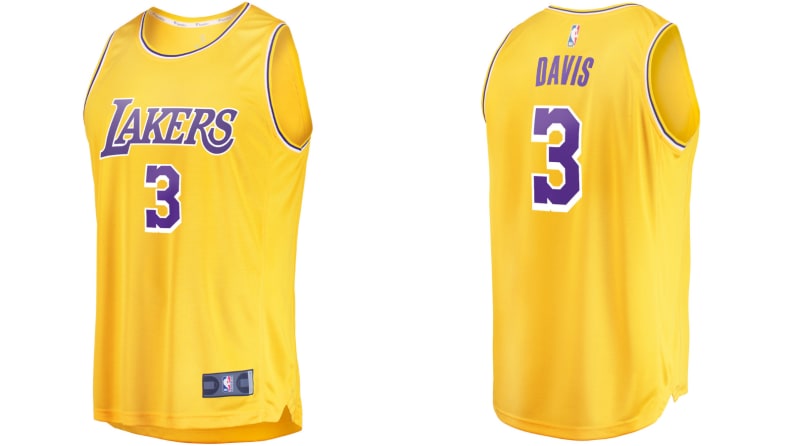 Sporting your favorite player's jersey is incredibly fun whether you're hitting the hoops on your own or wearing it to their next game. If you've got a basketball fan on your list, consider picking up a comfy jersey made by Fanatics, like this one that's made entirely from polyester and built with fans in mind. It's breathable and flexible, which makes it perfect for physical activity or stress eating (which is what I do during basketball games).
Get the Anthony Davis Los Angeles Lakers Fanatics Branded Jersey for $69.99
12. This basketball with their favorite team's logo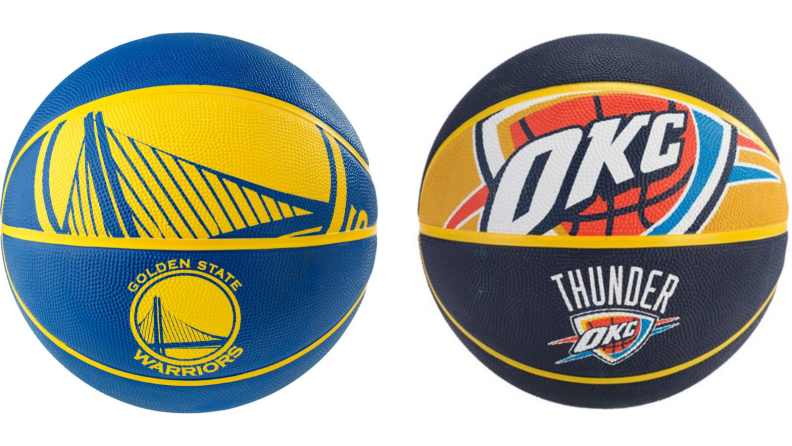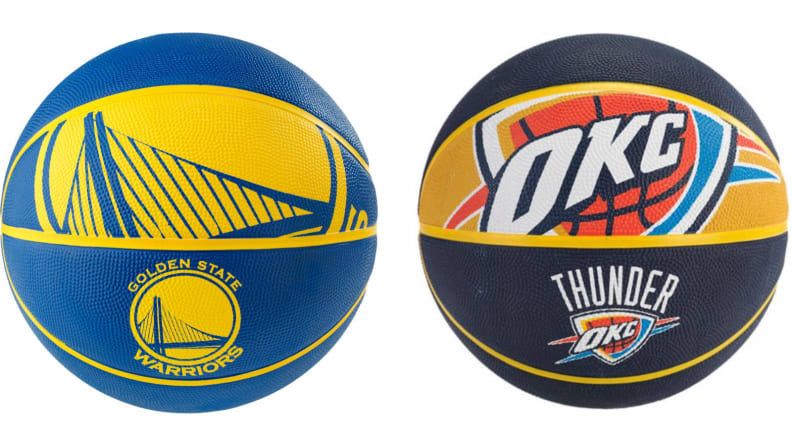 Your basketball lover likely owns a basketball or two, so get them one they can either use or proudly display—like one that is decorated with their favorite team's logo. This Spalding-made basketball is made from the same materials as the company's flagship ball, so it's high-quality and authentic to the NBA. Reviewers note that the colors are vibrant, while the grips make it a great choice as a usable game ball.
13. NBA2K20 for the one who loves to game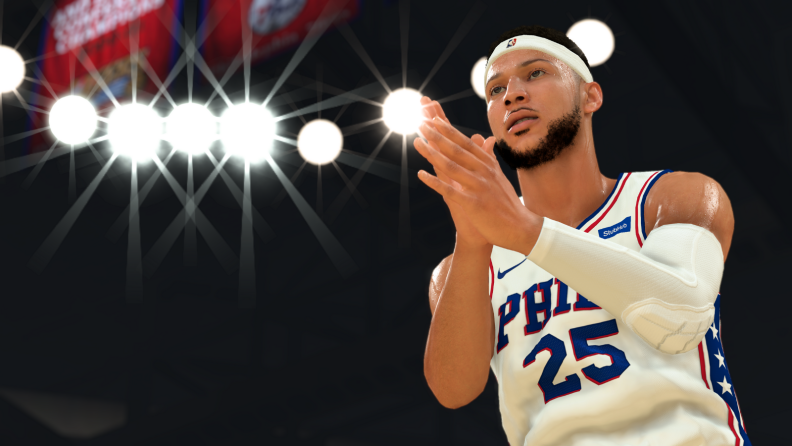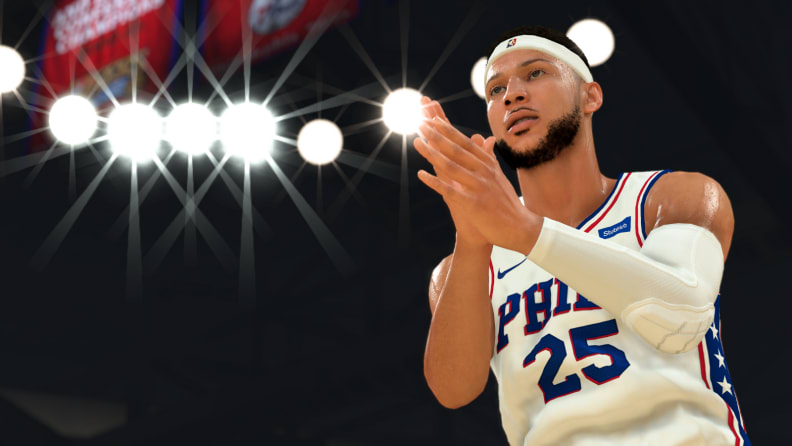 Sports fans love watching the game—so who could turn down the chance to become part of one? The NBA2K series releases a new game every year, allowing players to pick their favorite team, then play through an entire basketball season as the team's head coach. They have control to add and drop players, control movements, and drive games forward. You can get older versions for cheaper prices, but they won't be accurate to the current season (so they may feature players who aren't in the league anymore, or those who have switched teams).
14. A decorative tumbler for the one who commutes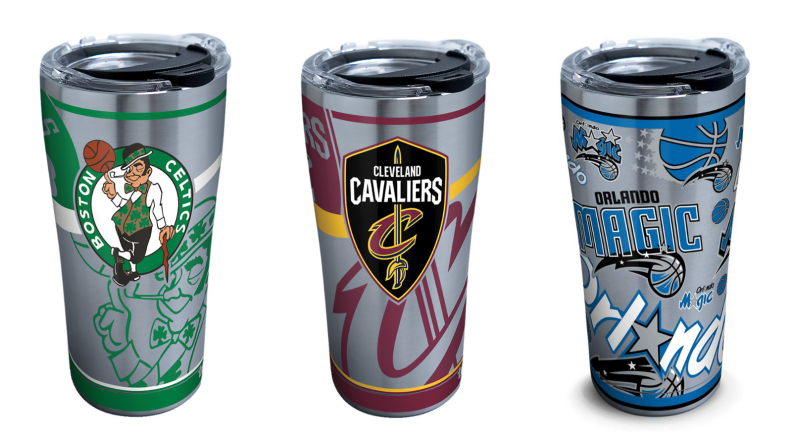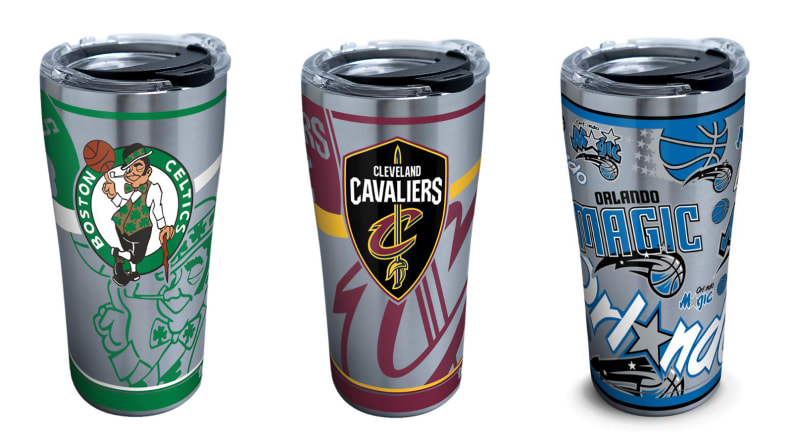 Have someone on your lift who can't function without coffee? Let them combine two of their favorite things in life with a stainless steel tumbler adorned with their favorite team's logo. Tervis tumblers are well-liked among reviewers, and while we didn't test it when we looked for the best travel mugs, reviewers note it works well at keeping drinks both hot and cold.
15. A book on the history of the New York Knicks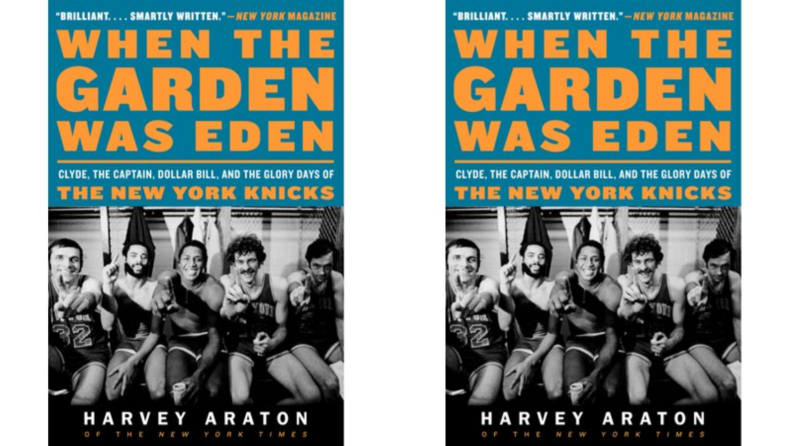 Sports fans who love getting into the nitty gritty of team histories will love this book by Harvey Araton. This book chronicles the 1970s New York Knicks and their heartwarming rise to success. It's a must-read for New York fans, but a fun read for sports fans who appreciate an in-depth look at the inner workings of a championship team.
Get "When the Garden Was Eden: Clyde, the Captain, Dollar Bill, and the Glory Days of the New York Knicks" for $12.83
For the hockey enthusiast
16. An NHL cap with their favorite team's logo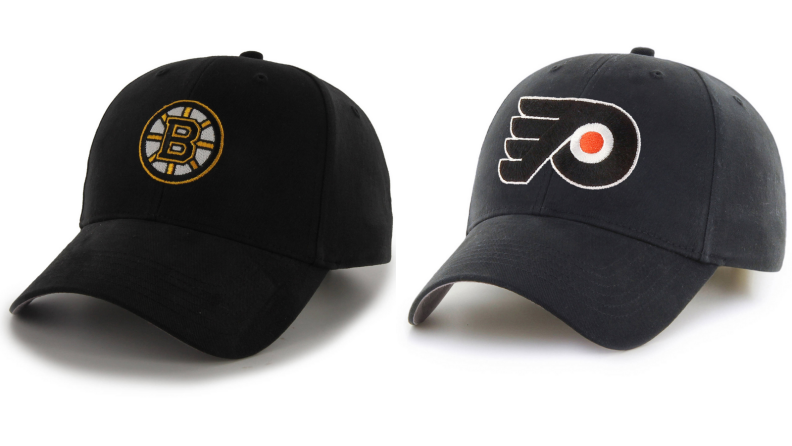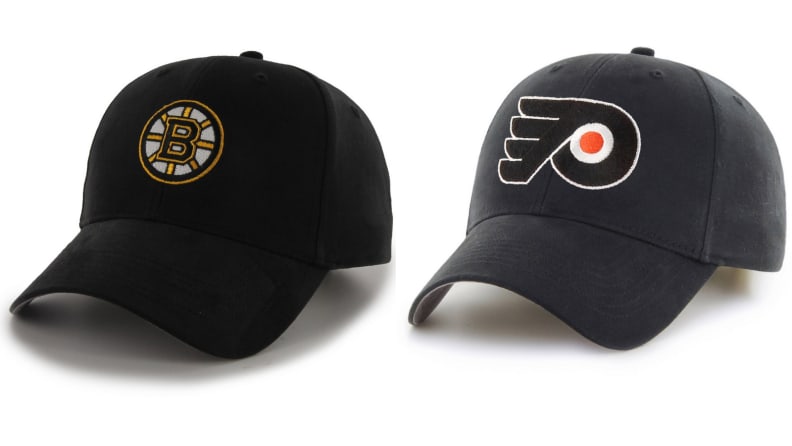 Basic caps are a staple feature of any sports fan's wardrobe. Every fan needs a few handy hats they can wear to games, while running errands, during workouts, or just lounging around the house. This cap is produced by the NHL and costs less than $10—a price that's just about impossible to find anywhere near a hockey stadium. It also has a solid 4.8 rating on Walmart, with reviewers noting that it definitely doesn't feel as cheap as the price.
17. This hockey jersey that's perfect for wearing to the arena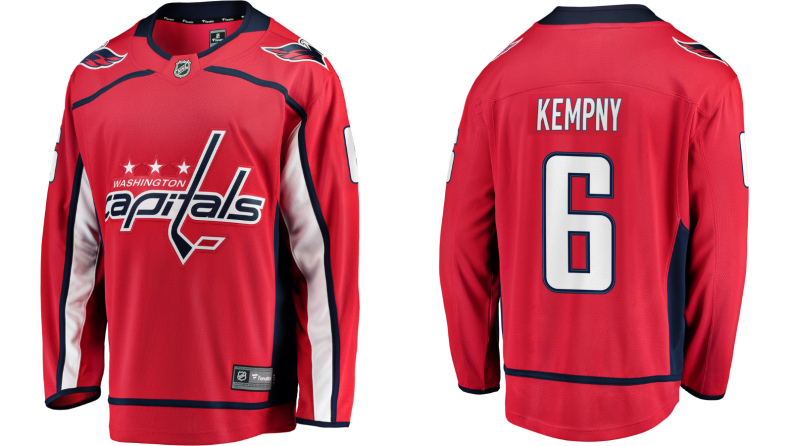 Unlike football and basketball jerseys, hockey jerseys are generally long-sleeved, making them ideal for wearing to actual hockey games without having to layer on more items. This jersey is made by Fanatics and built with fan comfort in mind, so it's lightweight and comfortable. Pick one out that features your giftee's favorite player, or grab one without a player's name that just features their team's logo.
Get the Michal Kempny Washington Capitals Fanatics Branded Home Breakaway Player Jersey from $135.99
18. A mini hockey net for the kids on your list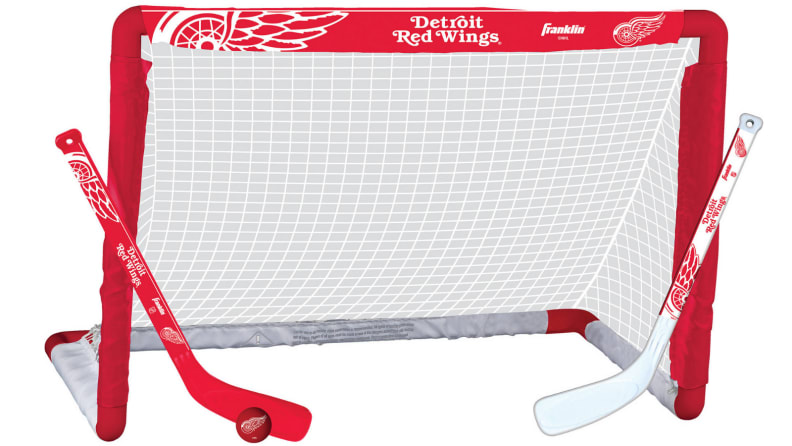 If the hockey fan on your list loves watching hockey, help them bring the sport to their own backyard with a hockey set that comes with a goal, puck, and two sticks. This set is made for kids, so it's perfect for parents or small children. It's produced by Franklin, one of the leading suppliers of sporting gear, and it features hockey team colors and logos.
Get the Franklin Sports NHL Detroit Red Wings Mini Hockey Set for $24.99
19. An interactive hockey rivalry toy perfect for the adult-child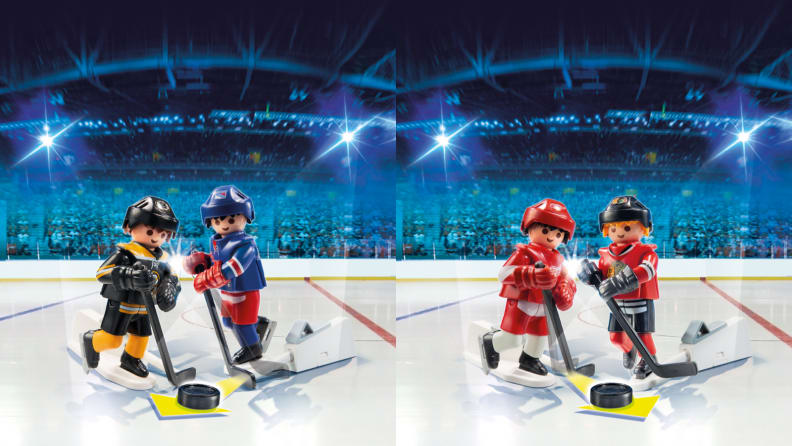 This Rivalry Series toy is perfect for the adults and children on your list. This set features two hockey players from opposing teams, like the far superior Boston Bruins and the passable New York Rangers. The players have sticks that are operated by a button on the handle, so think of these like Rock 'Em Sock 'Em Robots for sports lovers.
Get the PLAYMOBIL NHL Rivalry Series - Boston Bruins vs. New York Rangers for $12.99
20. This comfy zip-up jacket perfect for work or play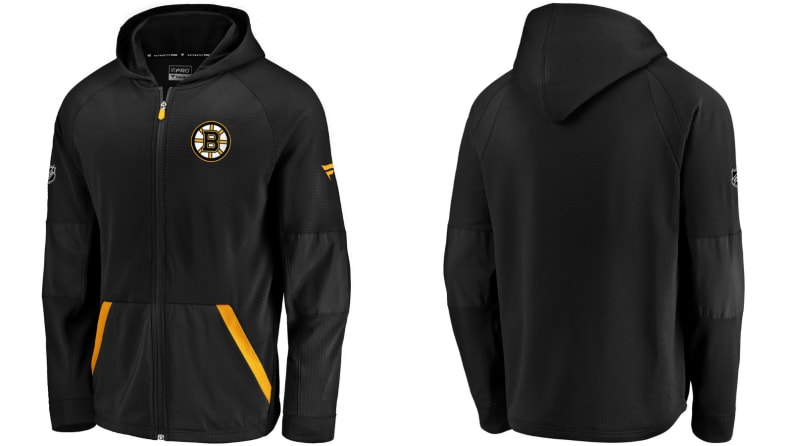 Oh, did I accidentally include too much Bruins merch on this list? That's strange—no idea how that happened. Regardless, this zip-up hoodie comes in colors and logos for any NHL team. It's lined with fleece, making it ideal for hockey arenas, but predominantly features a solid color, so it's a great way to subtly represent your giftee's team of choice.
Get the Boston Bruins Fanatics Branded Rinkside Grid-Back Raglan Full-Zip Jacket from $67.99
For the college sports connoisseur
21. Classic T-shirts that rep their favorite teams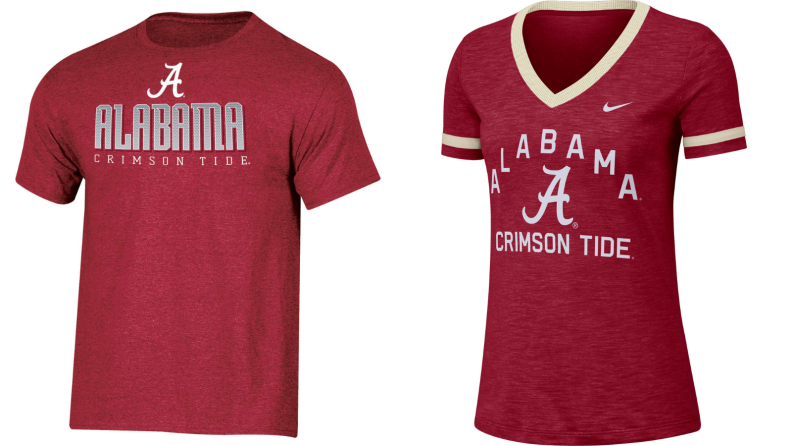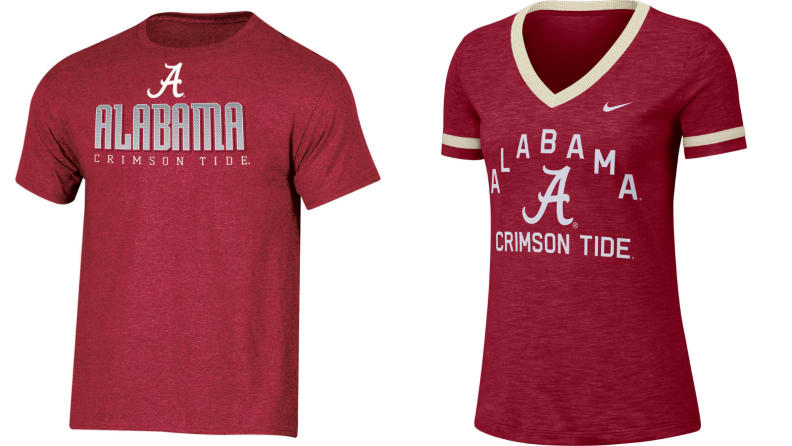 I don't know much about college athletics, but what I do know is that Alabama has a cult following. And boy, do Alabama fans love proudly displaying their team's colors. If your giftee has strong opinions about college football, get them a comfy tee that reps their favorite team in style. This men's shirt is only $7, but it's made from a breathable cotton and features a vibrant red. The women's retro tee is produced by Nike, and while it's more expensive, it's a gorgeous way to show off your fandom.
22. An incredibly comfy pillow that can be squeezed during times of stress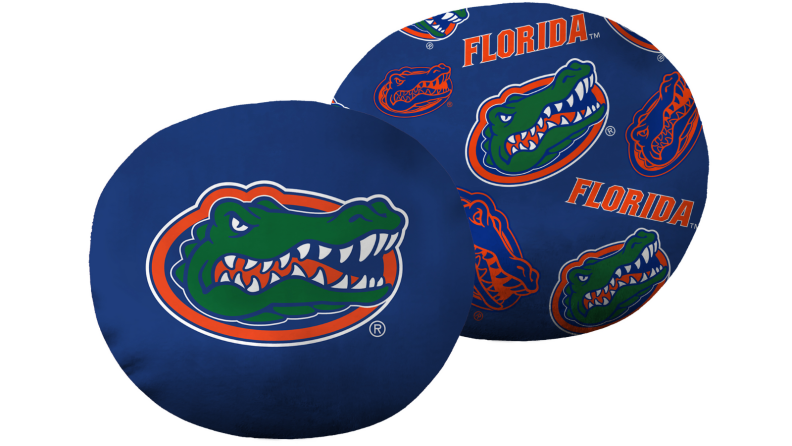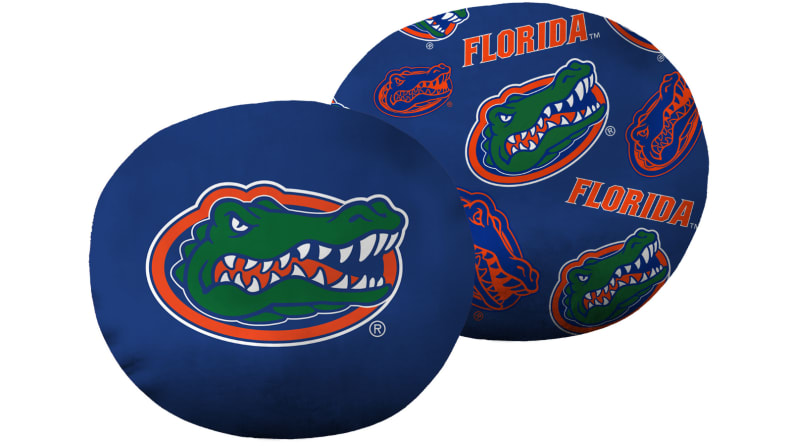 Rivalry games can be real nail-biters, especially when your own college's team is in the running. If you know a fan who could tends to tense when the going gets tough, consider gifting this cloud pillow, which serves as a great addition to any couch or bed, but also works well as a stress-relieving squeeze.
Get the NCAA Florida Gators 11" Cloud Pillow from $24.95
23. Corn hole that can entertain a crowd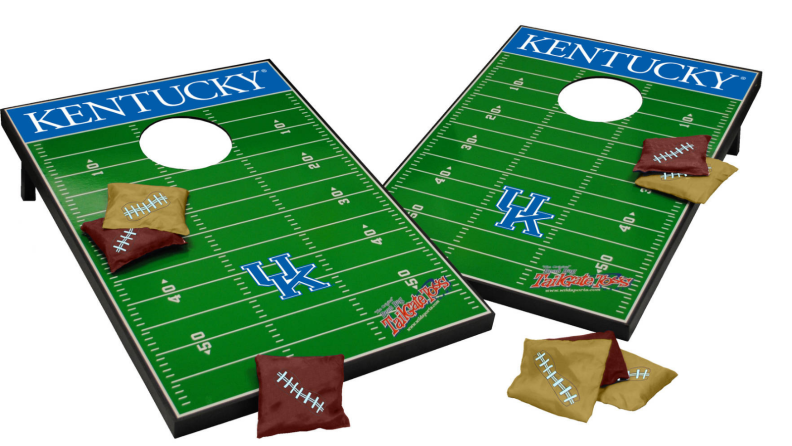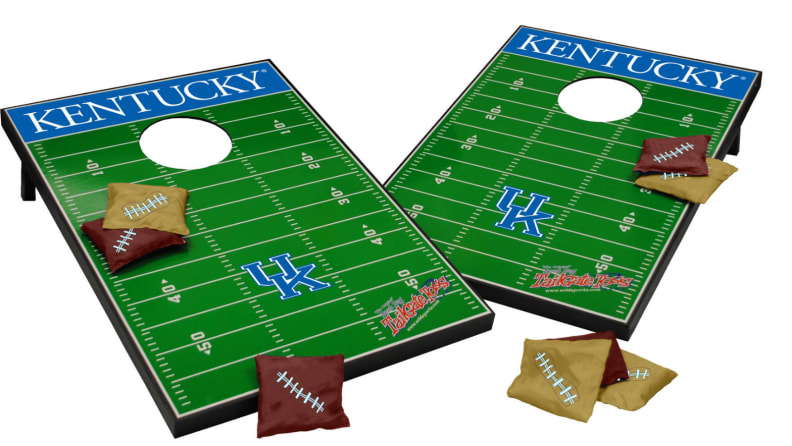 Watching college sports is just as much about the crowd as it is about the game. If your giftee loves watching the game with friends, get them team-branded tools that will help them entertain the crowd during the game (or during halftime). Can you ever go wrong with corn hole? This set comes with two large boards, decorated with college teams in mind, and eight bean bags.
Get the Wild Sports Collegiate Kentucky Wildcats Field Tailgate Toss from $69.99
24. A portable stadium seat that makes watching games more comfy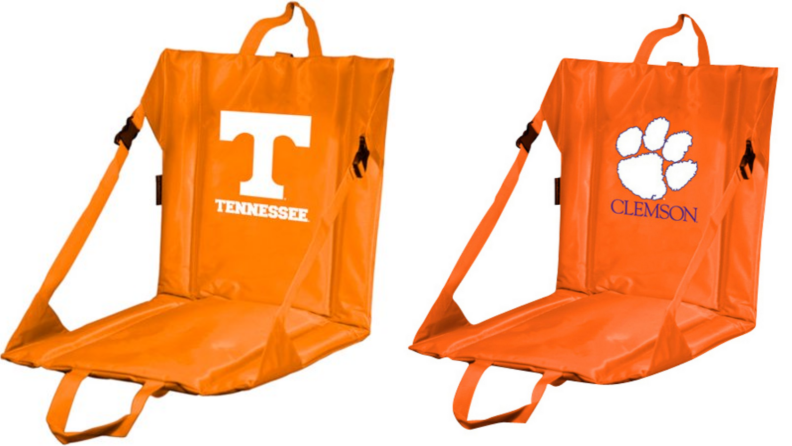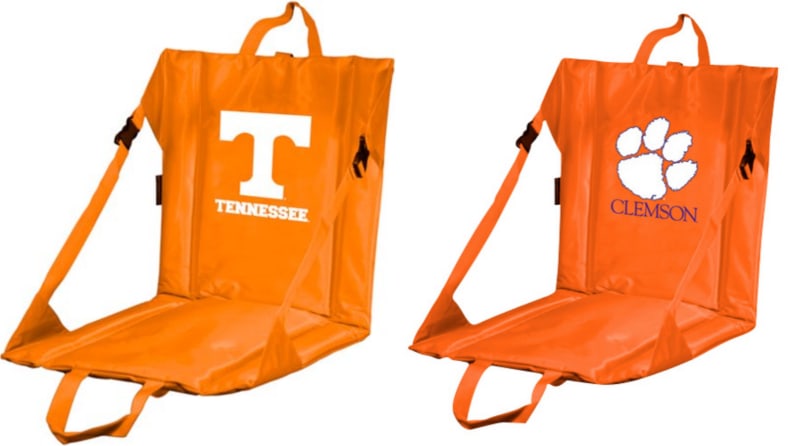 If the sports lover on your list has season tickets to their alma mater, get them a cushion that will make stadium seats slightly more bearable. This logo chair comes embedded with team logos and features a velcro strap, which attaches to the stadium seat to ensure it won't slip and slide. Plus, the polyester material can keep their bottoms safe from chilled bleachers.
25. A chair they can use to tailgate comfortably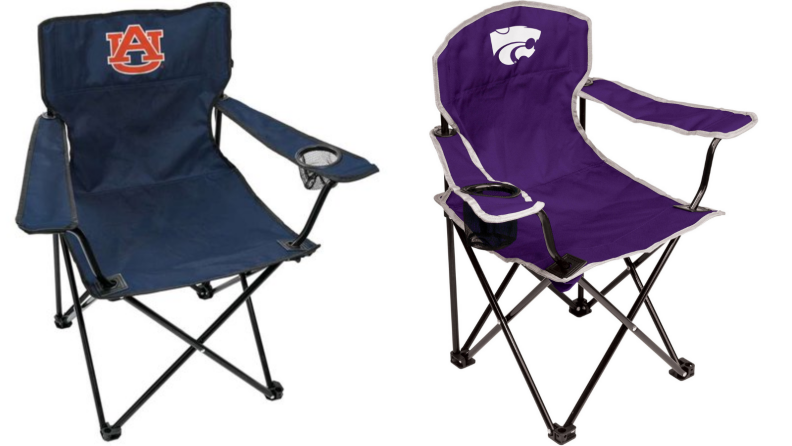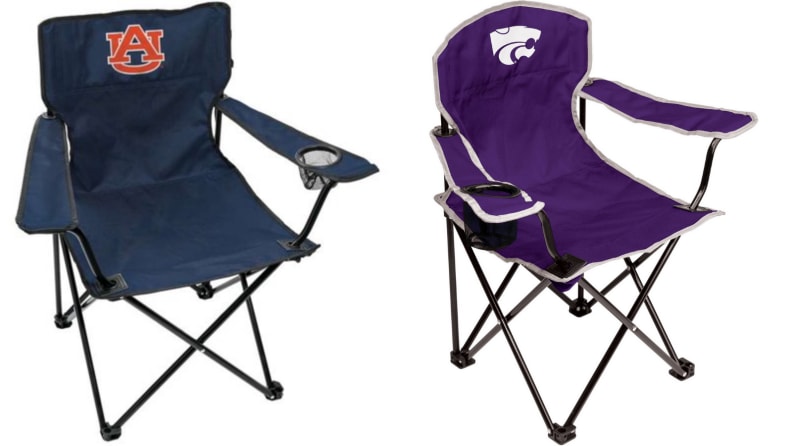 If tailgating is more your giftee's speed, grab them a game day chair they can sit in during college events and backyard barbecues. This chair comes in team colors and features the college logo. It's made by Rawlings, who is known to produce high-quality sports merchandise. Plus, it comes with a team-branded carrying bag, so your giftee can show off their favorite team even when they're not sitting down.
Get the NCAA Auburn Tigers Gameday Elite Chair from $25.60
The product experts at Reviewed have all your shopping needs covered. Follow Reviewed on Facebook, Twitter, and Instagram for the latest deals, product reviews, and more.
Prices were accurate at the time this article was published but may change over time.