Lifestyle
15 things our editors never leave the house without
Get an inside look at what the Reviewed staff can't live without
No matter if you're heading out the door for another workday, or going off on a wild adventure, there are some things that we just can't help but always take with us. Some of us may stick with the simple, "phone, keys, wallet" checklist everyday, but not everyone can travel that lightly.
When you review products for a living, you can be especially picky about what you're using day in and day out, you're not going to have just any product on you at all times. Instead of waiting while everyone was away at lunch to snoop through their stuff, we polled our editor's to find out what they never leave their homes without. Here's a sneak peek at what the inside of their bags and backpacks look like.
1. A tiny gadget with multiple uses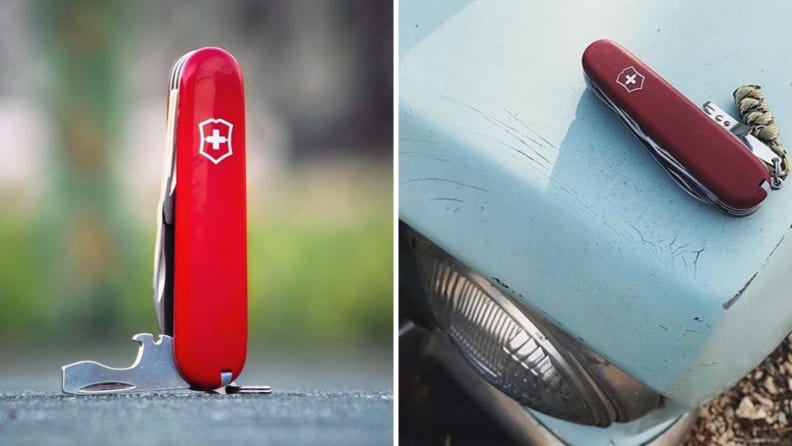 For the last 20 years, I've carried a little Victorinox Swiss Army knife in my purse. I take it with me everywhere except on airplanes and Fenway Park, where it's not allowed. This little treasure can cut almost anything with its sharp blade, lets me do a rudimentary manicure with the nail file, and I even cut my bangs once with the little pair of scissors. (It was an emergency.) - Cindy Bailen, Editor
Get the Victorinox Swiss Army Multi-Tool on Amazon for $23
2. A little extra something to add some glam to your life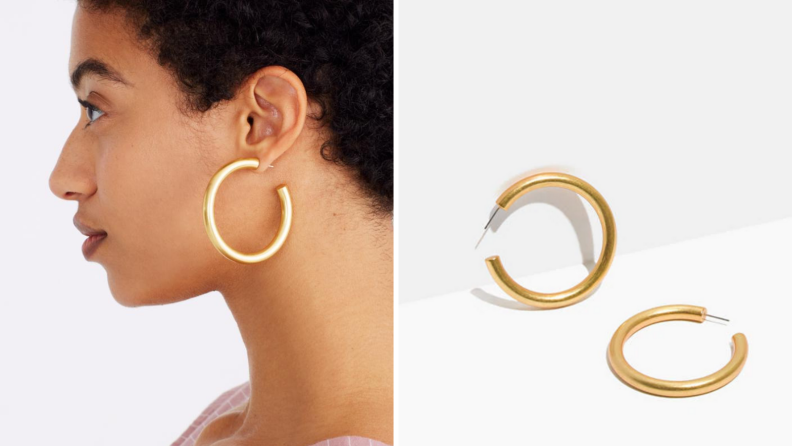 This habit started when I was working at a job that often involved post-work meetings over drinks and other social functions. Because I didn't have the means (or the desire) to completely change outfits from casual workwear to evening several nights a week, I started carrying gold hoop earrings in my purse to throw on before I left the office. I looked and felt like I had made an effort (especially when I threw on a bit of lipstick), but they were casual enough so it wasn't like I had tried too hard. While the hoops themselves have changed over the years depending on my mood, I'm currently crushing on this chunky pair from Madewell--they get a ton of wear. - Meghan Kavanaugh, Managing Editor
Get chunky oversized hoop earrings on Madewell for $28
3. An easy way to stay healthier during the day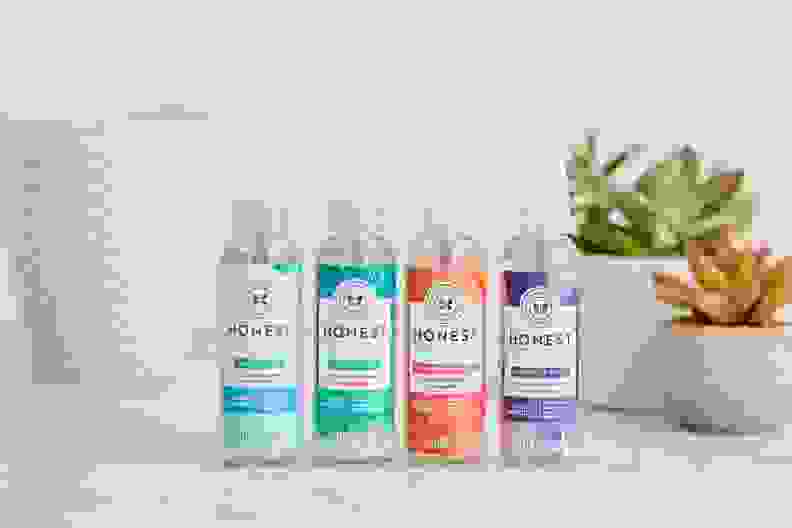 I never leave home without a bottle of Honest Hand Sanitizer Spray in the grapefruit scent. I hate how drying traditional gel sanitizers are, but with two little kids who enjoy parks and sandboxes and touching garbage, having sanitizer on my person at all times is a necessity. I carry a bottle in every purse/fanny pack/tote bag, and I always make sure to use it as soon as we exit the subway train (ick). Bonus points for the fact that my kids like the way it smells and don't complain about being spritzed! - Anna Lane, Editor
Get the Honest Hand Sanitzer on Amazon for $14.99
4. The perfect way to take your drinks on the go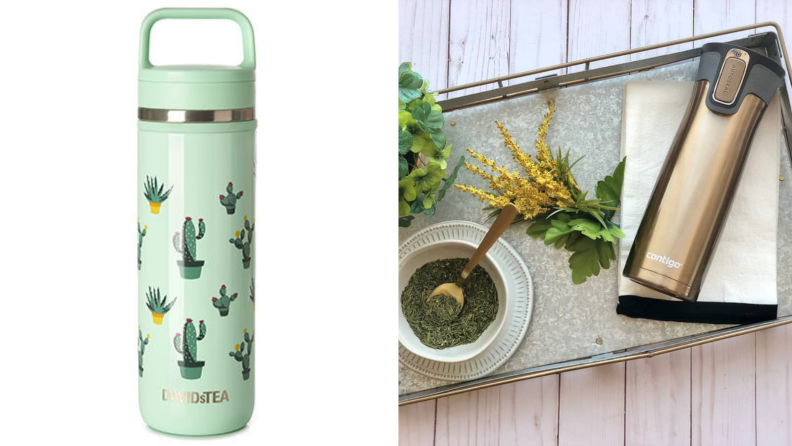 I got into the habit of making a hot tea before I left the house from my mom. There's something so comforting about sipping tea while traveling or running errands. It's so consistent that our dog gets anxiety about us leaving as soon as he sees us filling them up. But to actually enjoy my tea, I need to have a good travel mug, which is why I'm never without my Contigo Travel Mug. - Courtney Campbell, Senior Ecommerce Writer
Get the Contigo stainless steel travel mug on Amazon for $20.10
5. An extra bag for unexpected shopping trips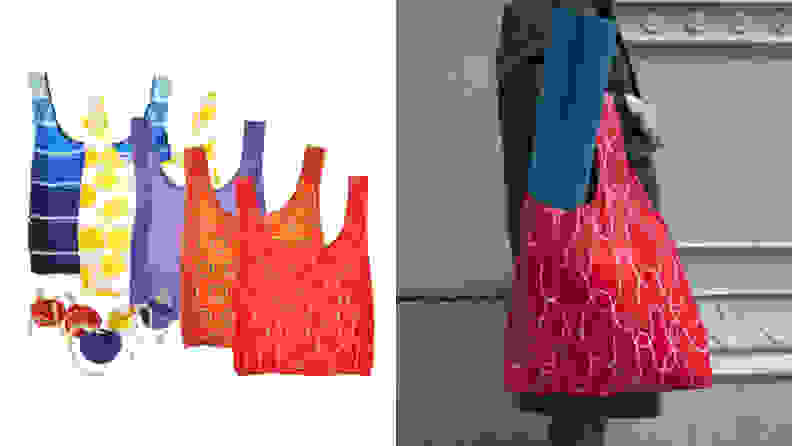 I have never been able to travel light, ever, even if I'm just going to work or the store. Because I constantly end up needing to carry more things than I planned, I always keep one of these reusable bags from Kikkerland on me. They're lightweight yet durable, and fold up into a little ball when not in use, meaning I can stash mine away in my purse and break it out as needed. Because they don't have a hard bottom and won't stand up straight when placed in a car or the floor of public transportation, these bags aren't ideal for big grocery trips, but they're very convenient for shoulder carrying. The cute Swedish designs are just a bonus. - Cassidy Olsen, Editor
Get a reusable shopping bag from Kikkerland on Amazon for $9
6. A guarantee you'll never forget your wallet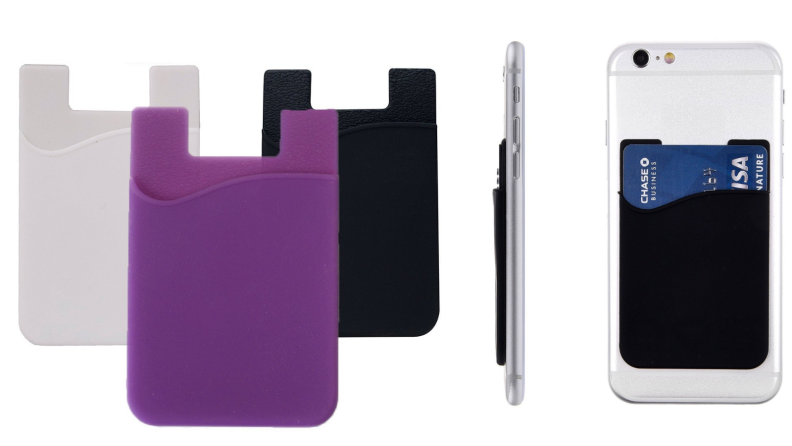 There's not much I usually like to take with me when I leave the house except my phone, because I'm naturally forgetful and am nervous about leaving a purse or wallet places. I have this stick on wallet attached to the back of my phone though, which holds my ID, cards, and cash which is pretty much all I need. My current one has lasted about two years without ripping or peeling off; it's super durable and holds everything in place really well. - Isabelle Kagan, Staff Writer
Get the cell phone wallet on Amazon for $5.97
7. A durable tote for any occasion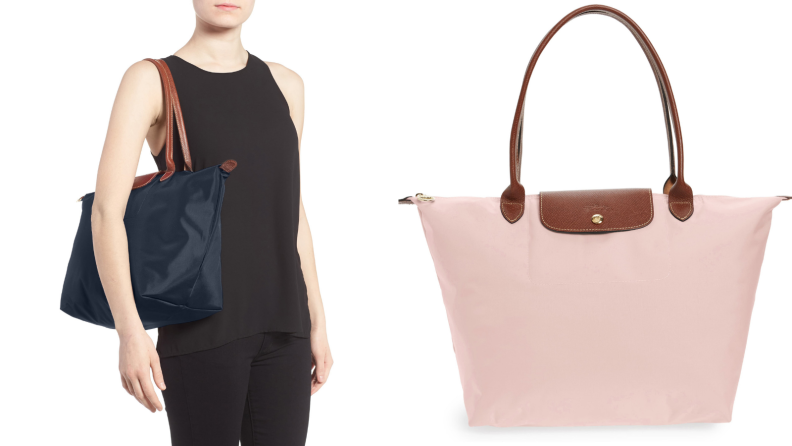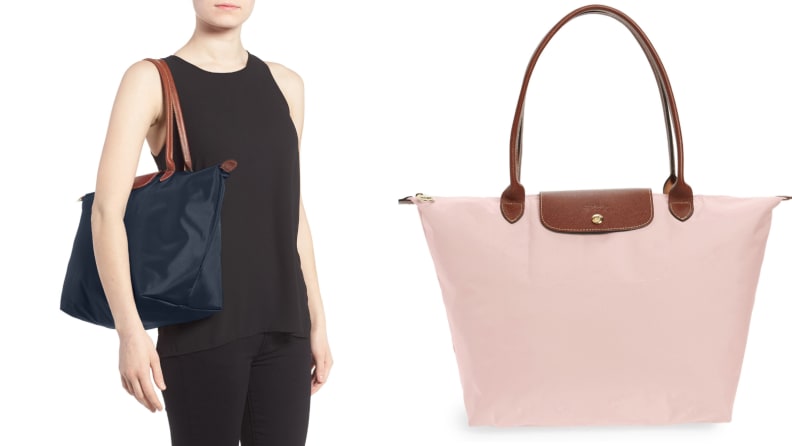 The Longchamp Large Le Pilage Tote is roomy enough to hold all of the essentials (phone, cardigan, wallet), including my 13-inch laptop. The purse also has an interior wall pocket built into the inside that is great for holding small items like lip balm, ID cards, and keys. The bag is very versatile. I use it as a diaper bag, when I'm traveling as a carry on bag, and have used it as a professional bag at the office. It's a great, classic bag for any occasion. The best part? The bag is water-resistant. I live in Florida, where rain showers tend to pop up out of nowhere. So, this feature is particularly appealing to me when I need to make a run for it in the rain. - Rachel Murphy, Staff Writer
Get the Longchamp Large Le Pilage Tote on Amazon for $123
8. A pen that you won't want to misplace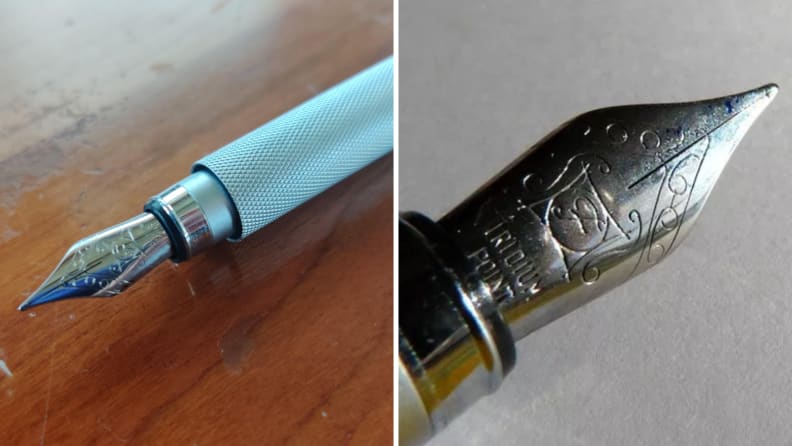 I'm absent-minded. When I used to work in an office, I'd go through a box of disposable pens IN A WEEK. I just left or lost the things everywhere, like some Johnny Appleseed of stationary products. I switched to using a fountain pen for this reason: One that weighed enough so that I knew that I had it with me and that cost enough that I was constantly paranoid of its whereabouts. It was a good plan that worked for me, for years. Until I was no longer able to find replacement nibs for The One Pen to Rule Them All. As I'm a decade into the habit of carrying a single pen with me everywhere, I felt like maybe I could spend less money on a writing appliance, this time out. I decided on a Muji Aluminum Body Fountain Pen. - Seamus Bellamy, Editor
Get the Muji Aluminum Body Fountain Pen on Amazon for $14.90
9. Tweezers for when you're in a pinch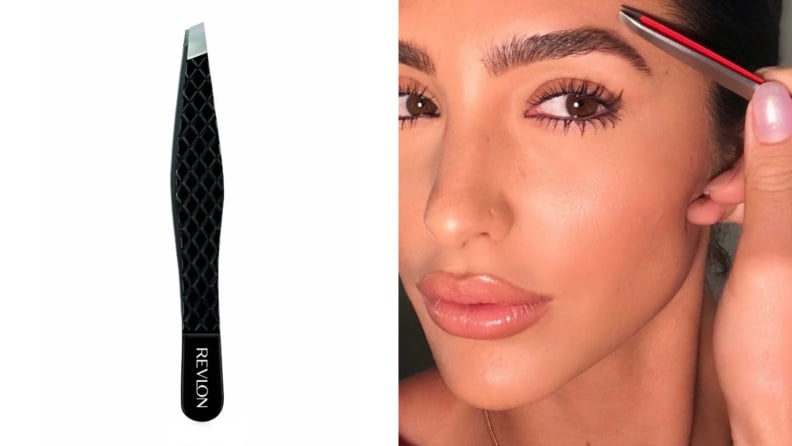 Being a former Girl Scout, I take always being prepared very seriously. So there are many things I never leave home without, but the item that has proved to be the most useful is my Revlon Expert Tweezers. From removing splinters & ticks to plucking a stray eyebrow hair, these tweezers have saved me numerous times. - Melissa Cooper, Manager of Search Marketing
Get the Revlon Expert Tweezers on Amazon for $10.72
10. An easy way to listen to music wherever you are
When it comes to audio, I'm a simple guy. I'm never going to spend hundreds of dollars on a pair of headphones. So, when I saw the Soundcore Vortex Wireless Over Ear Headphones by Anker go on sale, I decided to give them a shot. I'm on the road all the time and I use them virtually every day. They do everything I need from a pair of headphones: They were under $100, they sound good, they're comfortable, they connect automatically, and have a crazy-long battery life. If you're not an audio snob, these wireless over-ear headphones are worth a go. - Chris Lloyd, General Manager, Reviewed
Get the Soundcore Vortex Wireless Over Ear Headphones on Amazon for $69
11. A simple way to keep your skin happy throughout the day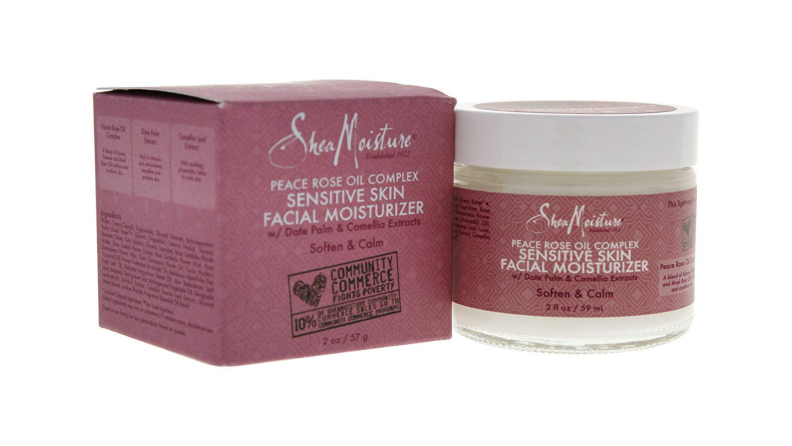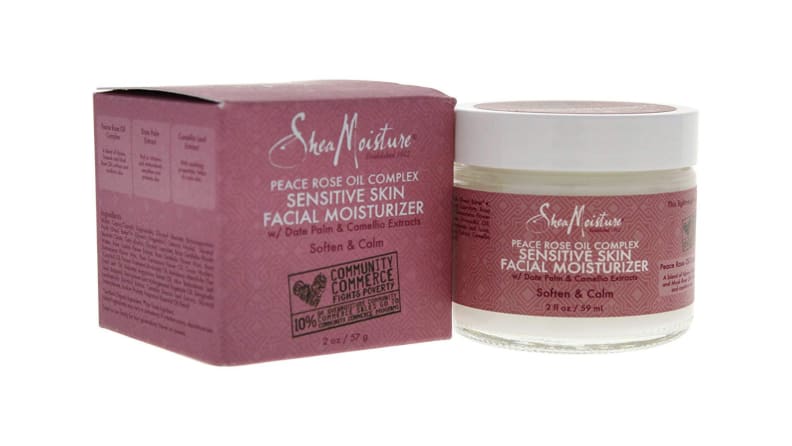 I usually try to pack light and not carry too many things with me when I'm leaving the house, unless it's my wallet or phone. The one big exception to that is moisturizer. I have naturally dry, sensitive skin, and if I don't moisturize regularly throughout the day, I get itchy patches along my T-zone and brows super easily. It's been really hard to find a moisturizer that works for my skin, too, but one of my favorites is Shea Moisture Peace Rose Oil Complex moisturizer. I only have to apply a small amount and it keeps my skin feeling clear and soft throughout the day, which I love. - Shayna Murphy, Senior Staff Writer
Get the Shea Moisture Peace Rose Oil Complex moisturizer on Amazon for $11.97
12. A watch that keeps you connected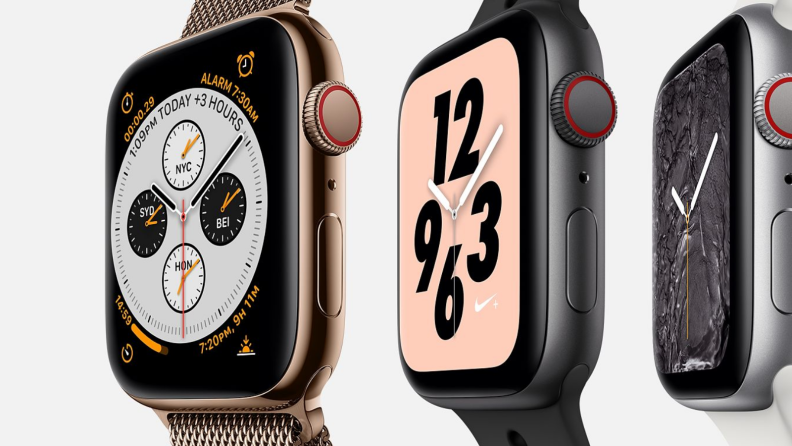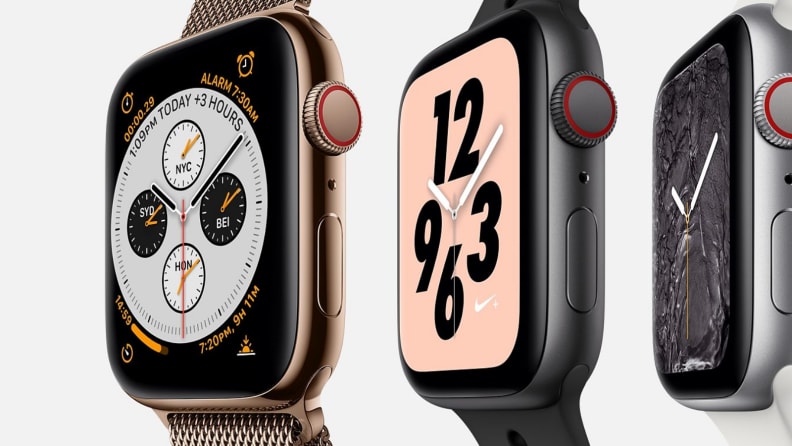 I never leave the house without my Apple Watch. I got it this past Christmas and my wrist feels weirdly naked without it now. I like it because I can have my phone in my bedroom charging, and still reply to texts, Facebook messages and phone calls while I'm in the living room watching TV. It's super customizable and a ton of apps that you have on your iPhone are compatible with the watch. It keeps me inspired to move and exercise with constant reminders to stand up, walk, and exercise throughout the day and also reminds me to meditate. It can do so much and I always feel so lost without it. - Melissa Rorech, Video Producer
Get the Apple Watch on Amazon for $229
13. A cutlery set to cut down on plastic waste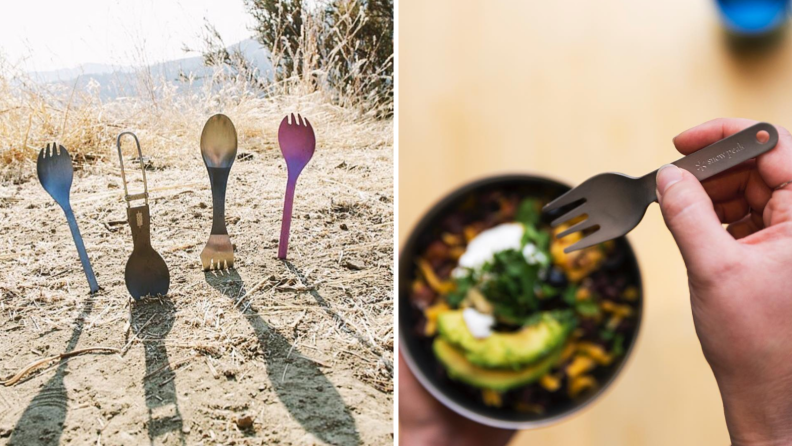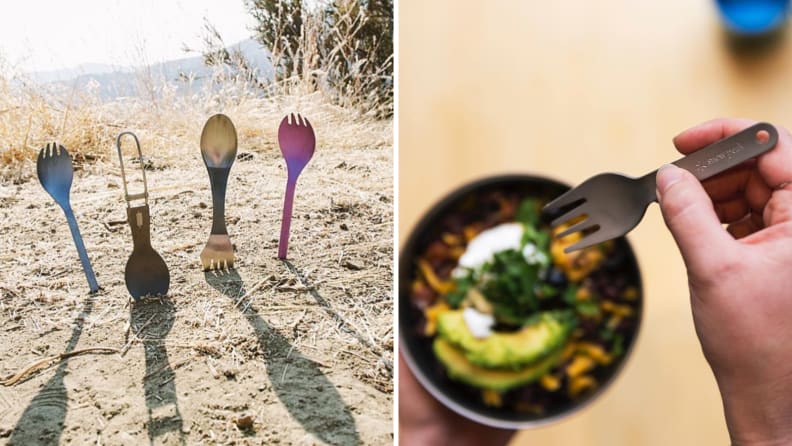 I bought the Snow Peak Cutlery Set mostly because I thought it was a beautiful product. I didn't realize how often I would use it. While I work at home, I need to get out of the house at least once a day to bring my mind back to some equilibrium. This trip out is often lunch. I use the cutlery set a few times a week to eat everything from salad to soup. - Sunil Doshi, VP Product- Development
Get the Snow Peak Cutlery Set on Amazon for $29.35
14. An easy way to take your reading everywhere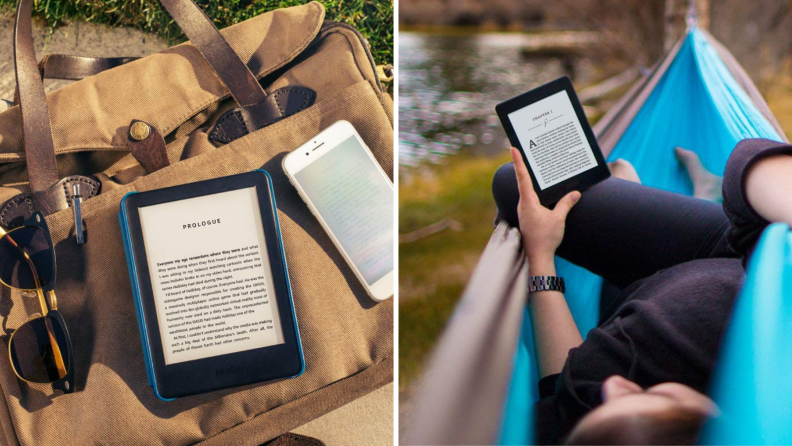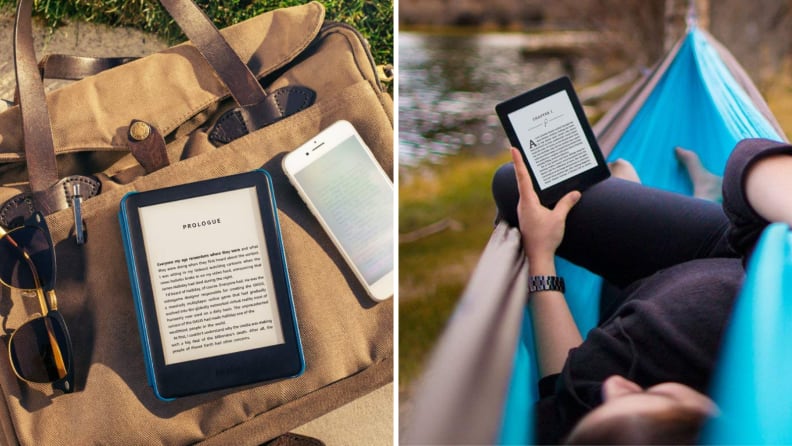 My sister gave me a Kindle Paperwhite for Christmas last year, and since then, I don't know that I've been without it for even a single day. I love it because it's slim enough that it's easy to stick unobtrusively into pretty much any bag—whether it's a little clutch or overstuffed backpack—when I'm going somewhere where I'll want to have a book. My favorite part though is how the screen doesn't actually look like a screen at all, even when its backlight is on. Instead, it looks like a real piece of paper, which makes it a genuine pleasure to use and, for what it's worth, has significantly increased my reading consumption this year. - Sara Hendricks, Staff Writer
Get the Kindle Paperwhite on Amazon for $129.99
15. The perfect pair of sunglasses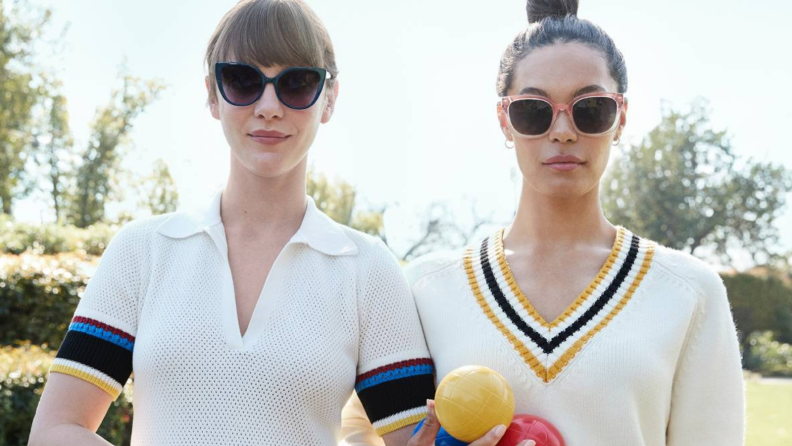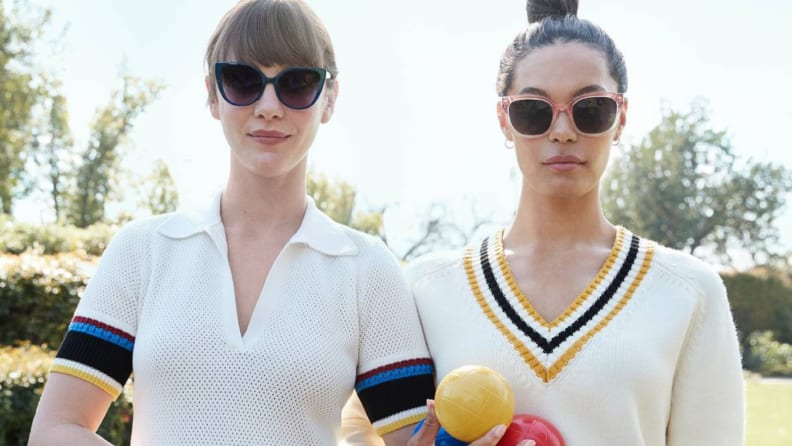 I am obsessed with my Warby Parker sunglasses. You can find me wearing them every season. I was able to try 5 pairs on right at home to find the right shape for my face. Now I have the perfect pair of sunglasses for me, AND they're prescription sunglasses too, which is an added bonus. - Rachel Moskowitz, Audience Development Manager
Get the Barkley sunglasses on Warby Parker for $95
The product experts at Reviewed have all your shopping needs covered. Follow Reviewed on Facebook, Twitter, and Instagram for the latest, deals, product reviews, and more.
Prices are accurate at the time of publication, but may change over time.