The Best Diaper Bags of 2019
By Sarah Kovac, August 01, 2018, Updated January 02, 2019
When you become a mom for the first time, you say goodbye to all your cute little purses and hello to a diaper bag that covers half of your body and can hold every baby product under the sun. That, or you stash a few diapers and wipes in your purse only to be without a backup onesie when the inevitable blowout occurs. Finding the best diaper bag for you means finding a bag that has enough room for all your baby stuff (and your stuff too!), is easy to use, and isn't so big that it's heavy or unwieldy.
We spent three weeks toting around seven of the most-loved and highly-rated diaper bags on the market and found ourselves reaching for the Ju-Ju-Be B.F.F. (available at Amazon for $178.99) every time we got the chance. Yep, even my husband loved the B.F.F. despite the print being a very girly flowers-and-plaid combo.
Here are the best diaper bags we tested ranked in order:
Ju-Ju-Be B.F.F.
HaloVa Land
KiddyCare
DadGear
Skip Hop Duo Backpack
Skip Hop Duo Signature
Eddie Bauer Rainier
Advertisement - Continue Reading Below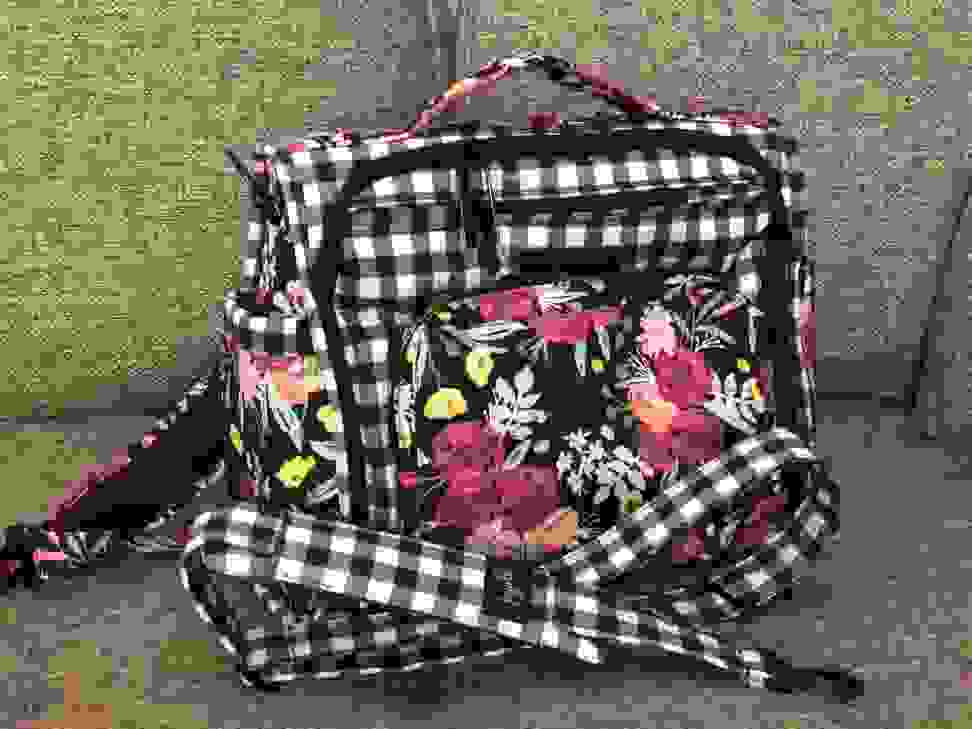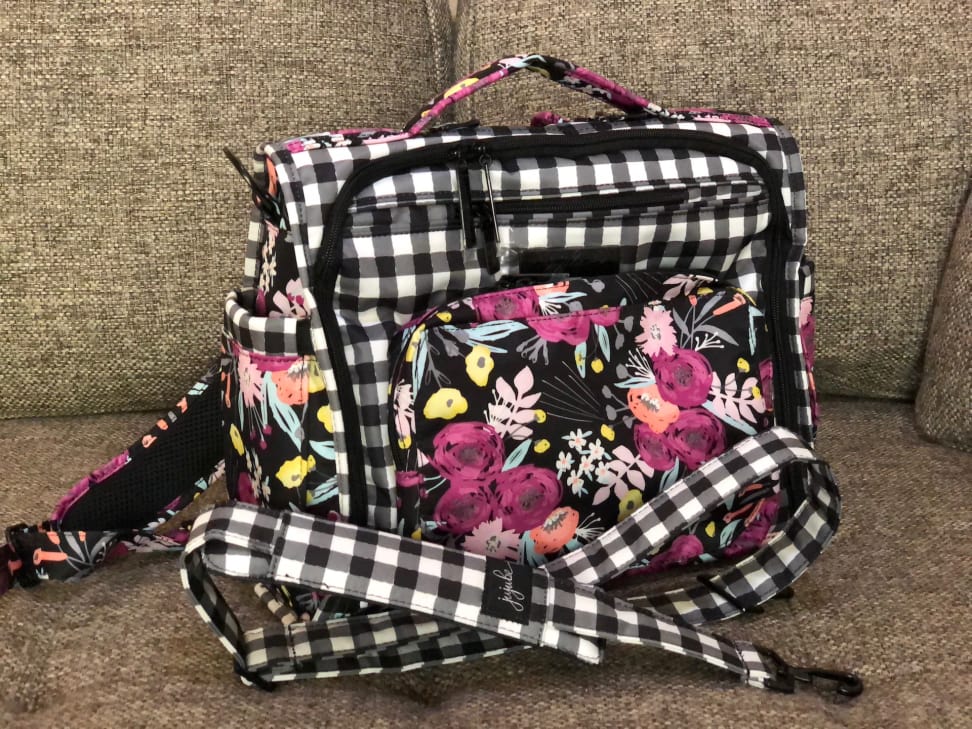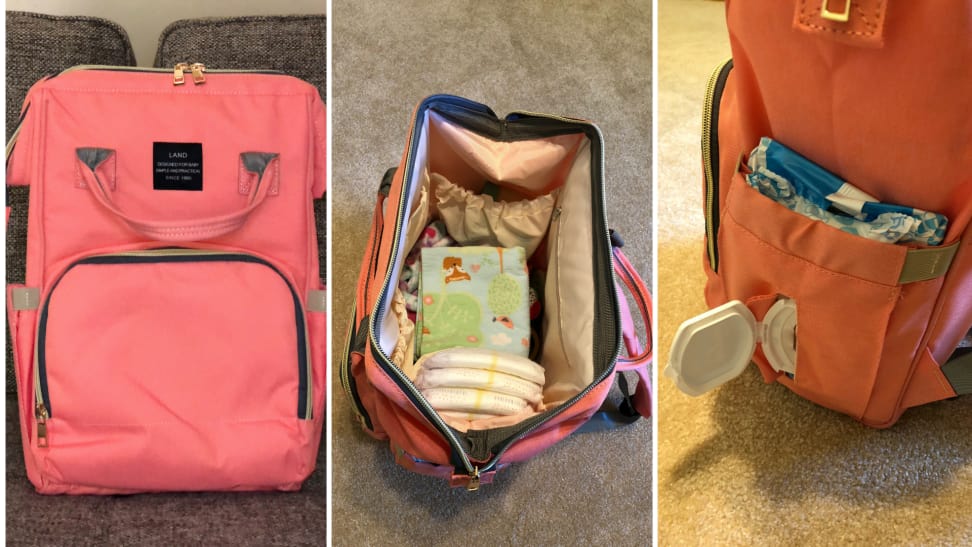 How We Tested
The Tester
Hi, I'm Sarah Kovac. I'm a mama of three, and over my nine years of parenting I've had several diaper bags and learned what works and what doesn't. I need a diaper bag that I don't mind being seen with in public. I need zippers that can be operated one-handed. I need a bag that holds it all without killing my shoulders. I need a place to stow my wallet, phone, and keys where they won't get buried under diapers or in the folds of a blanket.
The Tests
To find out how these diaper bags stacked up, we rotated through them for everyday use with our toddler for three weeks. Then we loaded each of them with six diapers, a pack of wipes, a bottle, a spare outfit, a container of Vaseline, a rather large toy, a blanket, and a burp cloth. I wore each bag for a 15-minute stroll around the block to test comfort, took each item out and replaced them to test how accessible each item was, and in the case of the machine-washable Ju-Ju-Be, ran it through the wash — straps and all.
---
Other Diaper Bags We Tested
Additional Diaper Bags We've Reviewed
These diaper bags were part of our original roundup by Reviewed's Executive Editor TJ Donegan compiled in 2016. For our update, testing protocols were slightly different so we chose not to integrate them into our recent rankings, however, we still stand behind these reviews.
Advertisement - Continue Reading Below