Lifestyle
25 sexy gifts to heat up this holiday season
'Tis the season for better orgasms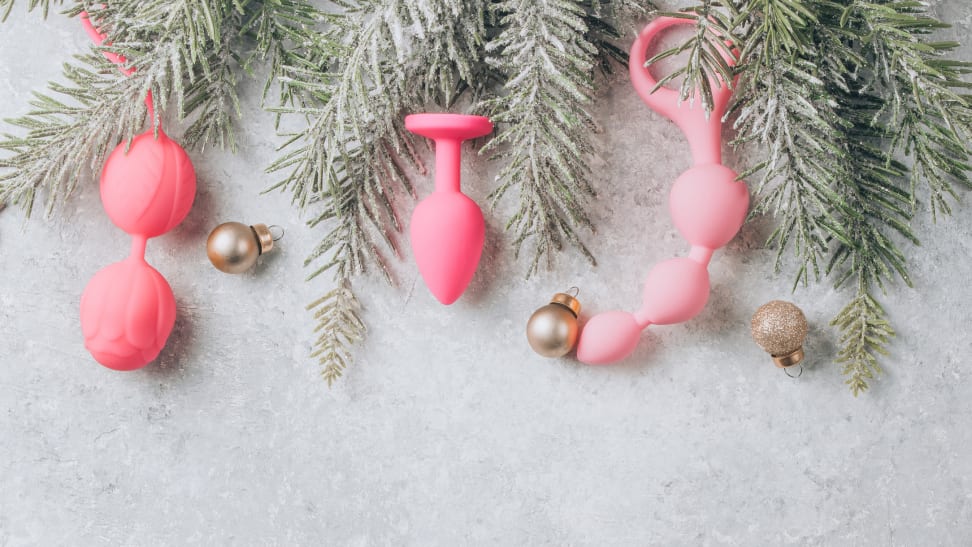 Credit: JuliaMikhaylova / iStock / Getty Images
Looking to make the most of your time under the mistletoe this year? If you've been making a list and checking it twice, it's time to forget all the stress that comes with holiday shopping, because the best sexy gifts are just what you need for the one who's been a little bit naughty but still deserves something nice.
From great lubes to the perfect pebble vibrator for beginners, adult toys are the gift that keeps on giving, especially if you're grabbing state-of-the-art sex tech from major brands like We-Vibe, Lora DiCarlo, Je Joue, and Lelo, as these brands make the kind of products that are innovative and built to last.
So whether your giftee is a partner, metamour, or just a close friend, you can grab the perfect holiday surprise and put the XXX back into X-mas for your special someone with this gift guide to the most incredible vibrators, anal plugs, and more.
1. For the one who's never owned a sex toy before: Je Joue Mimi Soft pebble vibrator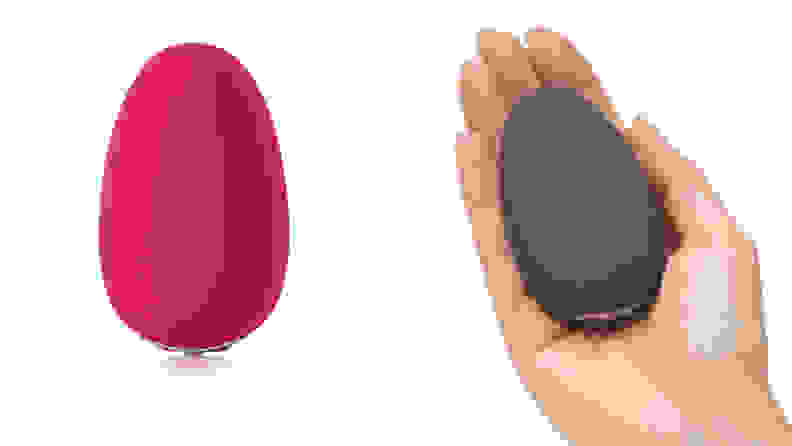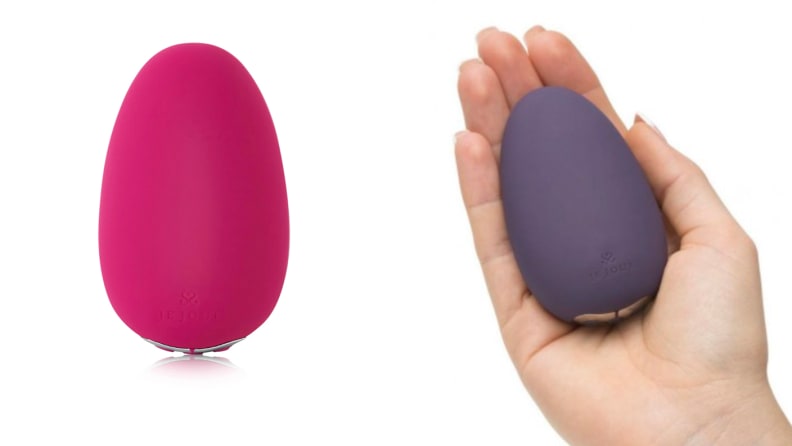 Now more than ever, sex toys are a great self-care tool, but if you're shopping for someone who's never used one before, you may not know where to start. Given how well known it is, the Hitachi Magic Wand might seem like the best introduction, but hold up. Truth is, wand vibrators like the Hitachi can be overwhelming to the uninitiated. Instead, consider something gentler and less intimidating, like a pebble vibrator. True to the name, these types of toys look like small rocks and can fit comfortably in the palm of one's hand. The Je Joue Mimi Soft is one of the most celebrated pebble vibrators out now, and features six pulse patterns, which can be increased by up to five power levels. It's also waterproof, made from ultra-soft silicone, and good for up to two hours of continuous use off a single charge. Because of how discreet it looks, it's less likely to be the kind of sex toy that makes your giftee immediately blush, which is important, too. Most of all, because it has a larger surface area than wands do, the Mimi can be great to use along multiple erogenous zones, so it's especially good for beginners.
Get the Je Joue Mimi Soft Clitoral Vibrator at Ella Paradis for $78.39
2. For the one who likes a water slide: The best lubes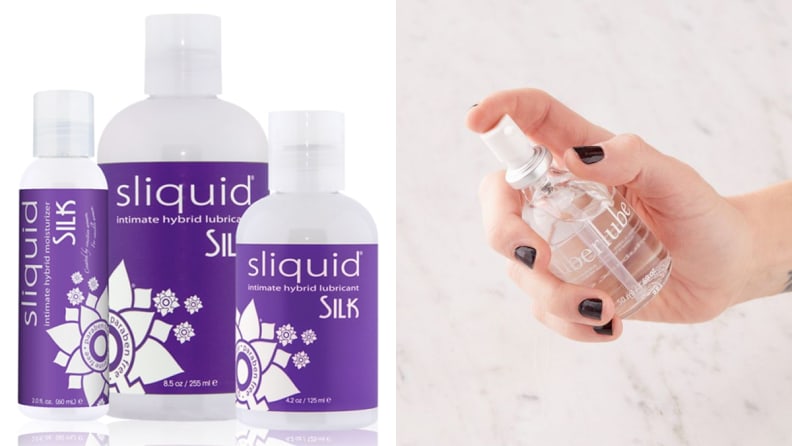 You know who lube works wonders for during sex? Everybody. It doesn't matter whether your giftee is single or coupled up or what they prefer in the bedroom, because the best lubes will make virtually every sex act feel better. Some lubes make better gifts than others, though. For example, those with sensitive skin may want to use an aloe vera-based option like Aloe Cadabra, which can be awesome for everything from missionary sex to oral sex, especially as this lube comes in flavors like peppermint and piña colada.
Shopping for someone who plans on using a lot of toys for solo play? They may dig the versatility of a hybrid lube like Sliquid Silk, as it has a slippery-smooth glide reminiscent of a silicone lube but is safe to use on all toys, which a regular silicone is not. That said, don't skimp on the silicone lube if you know your giftee is all about backdoor play, as one like Uberlube can add the long-lasting slickness they'll need to enjoy the deed from start to finish (and that's essential for anal sex, as lack of lubrication can lead to tearing and discomfort for the receiver). Or consider Sutil Rich, a water-based lube, which is also good for anal play and specifically for pegging, as it's a bit thicker and more cushiony than a standard water-based lube, and is completely safe to use with all toys, which is always a bonus.
3. For the one who craves more intensity: Hitachi Magic Wand vibrator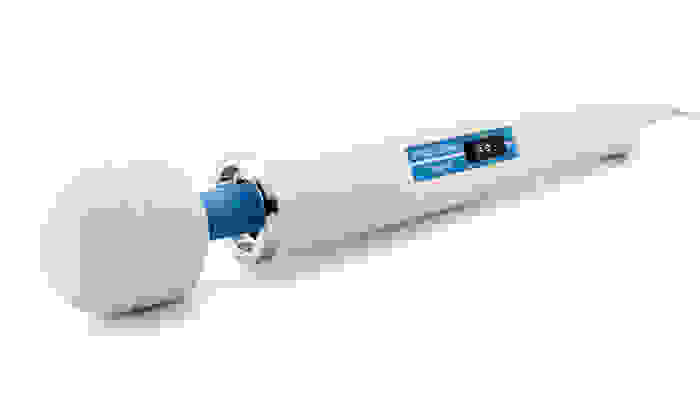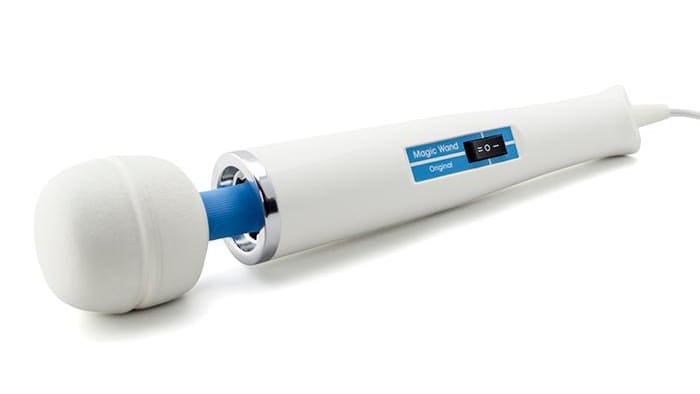 When it comes to the best sex toys, the Hitachi Magic Wand needs no introduction. A big part of its reputation for being the sex toy of sex toys is that it's been around for decades and despite all the innovation that has happened over the last several years, it's still probably the most powerful wand vibrator in existence, which is impressive.
With its deep, rumbly vibrations and broad-sized head, the Hitachi is a high-powered toy that can cover a large area of the vulva and deliver more sensation than other toy shapes (like pebbles and bullets). As with most wands however, your giftee should expect a big refractory period between orgasms—this isn't a downside, just a reality that comes for most folks because of how intense this type of toy can be. If your giftee hasn't gotten around to trying the Hitachi yet, it's still absolutely a must-have for any collection.
Get the Original Rechargeable Magic Wand at Amazon for $109.95
4. For the one who likes backdoor play: b-Vibe SnugPlug anal plug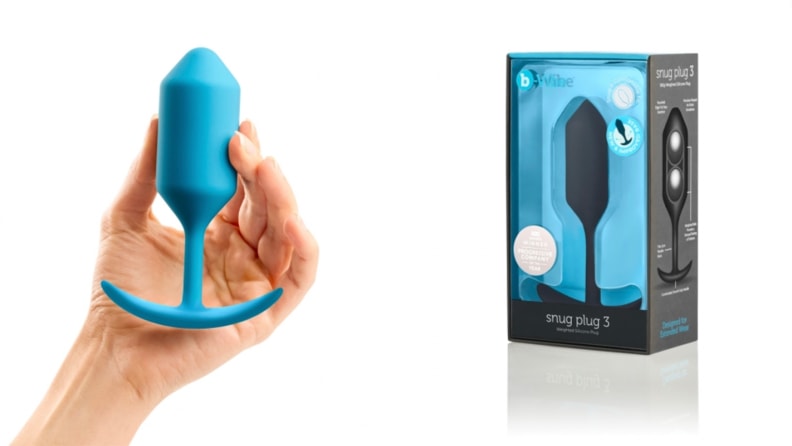 Weighted anal plugs like the b-Vibe SnugPlug 3 are kind of the sex-toy version of weighted blankets. Ideal for someone who enjoys anal stimulation but struggles with discomfort, the benefit of the SnugPlug 3 is that it delivers a kind of soothing pressure that can make your giftee feel more prepared for backdoor play.
Unlike anal beads or stainless steel plugs—both of which may be daunting for beginners—the silicone-based SnugPlug creates a sense of fullness, which can help your giftee relax and feel more comfortable. At 5 inches in girth, the SnugPlug 3 is the largest of the brand's anal toy line, but because it's made with a tapered tip and thin neck, the receiver can ease into the experience of insertion. With its curved base and smooth grip handle, removing the SnugPlug 3 is pretty seamless, too.
Get the b-Vibe SnugPlug 3 at Lovehoney for $54.99
5. For the one who can't get no (oral) satisfaction: Womanizer Premium oral-sex simulator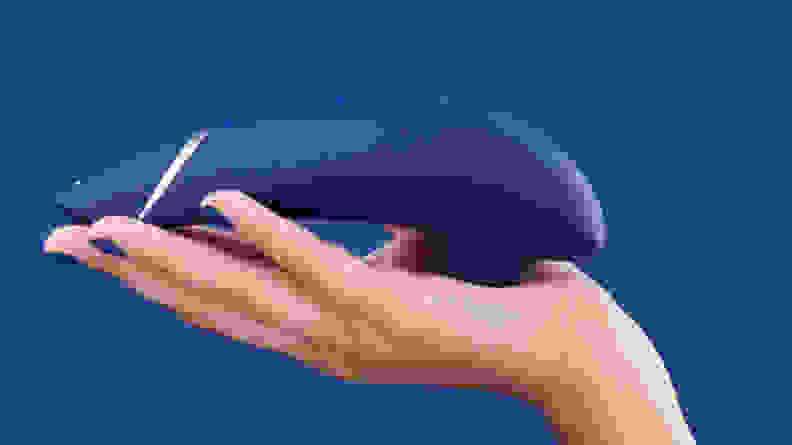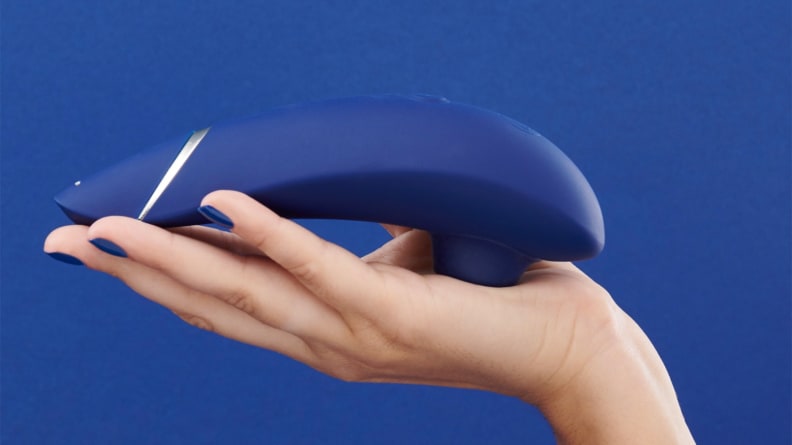 Air-pulse technology is a big thing right now in sex tech because it creates a suction-like sensation that'll make the vulva-owning receiver feel like they're getting oral sex. While major brands like Satisfyer, Lora DiCarlo, and Lelo are vying to own the space with their own product offerings, Womanizer pioneered it. The ultra-luxurious Womanizer Premium feels like the culmination of all that innovation.
Made from silicone, this toy is beautifully packaged, features 12 intensity modes and has a nifty little function referred to as "Smart Silence," which means it won't start running unless it's near your skin, even if the device has been turned on. Another mode that helps set this toy apart is you can set it to autopilot, which means the toy will progressively take the user up to different levels, so it could be awesome for the giftee who loves to be teased.
Get the Womanizer Premium at Womanizer for $199
6. For the one who wants comfier undies: TomboyX underwear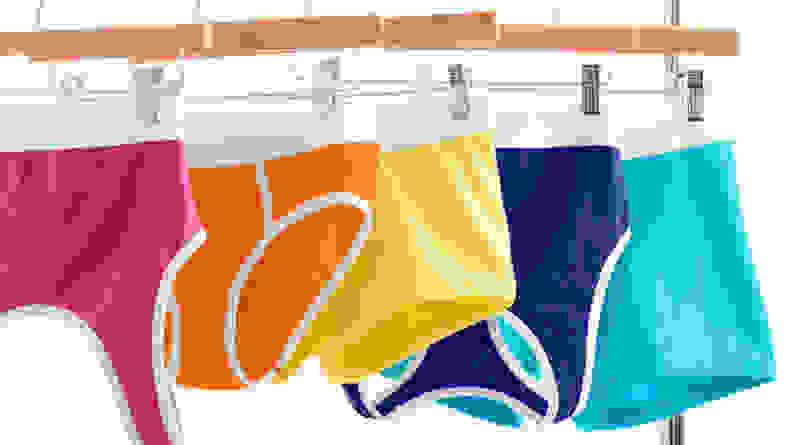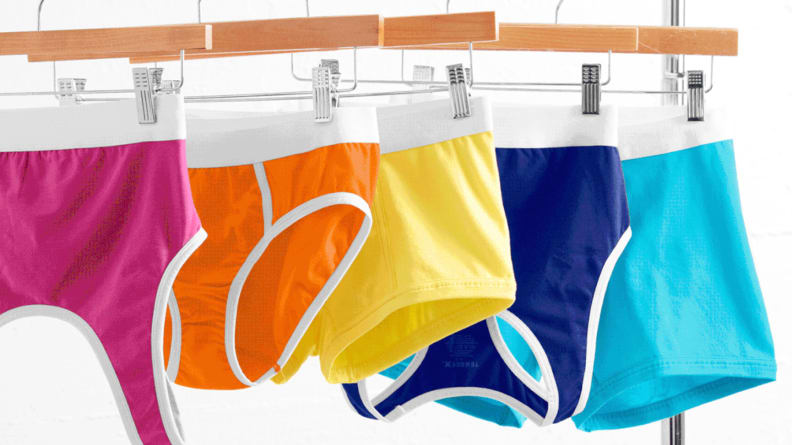 Everyone deserves to feel confident in their underwear, and queer-owned brand TomboyX makes briefs, panties, and even sports bras and period underwear that can make your giftee feel secure in their own skin, no matter what. Body-posi advocates Fran Dunaway and Naomi Gonzalez co-founded the brand as a way to make stylish clothing for all, regardless of where someone falls on the size or gender spectrum, and TomboyX's inclusive sizing options ranging from XS to 4X support that mission.
7. For the one who's all about P-spot stimulation: Aneros Vice 2 prostate massager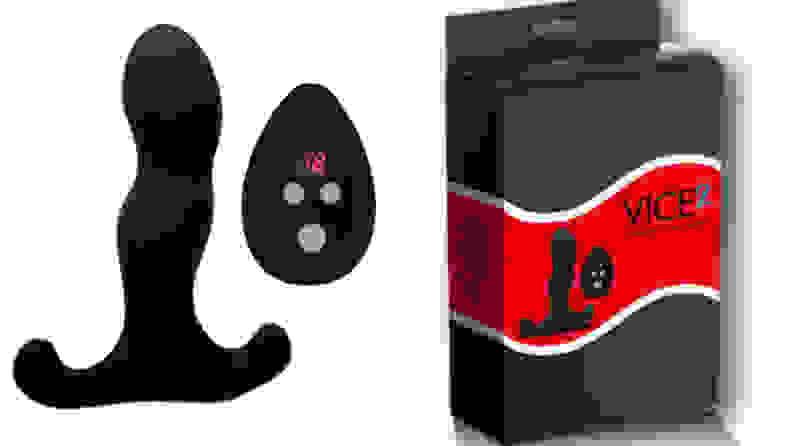 The prostate is the male equivalent of the G-spot and when properly stimulated, can produce intense, full-body orgasms. While it's not difficult to find the prostate, having a toy like the Aneros Vice 2 can make it a lot easier to provide this kind of pleasure. Whether your giftee is yearning for this kind of backdoor play personally or wants something new to spice things up with their partner, this angled plastic toy could be great, as it offers 18 vibration patterns, four speed selections and built-in wireless functionality.
Get the Aneros Vice 2 Prostate Massager at Good Vibrations for $143.99
8. For the long-distance couple: We-Vibe Chorus app-enabled vibrator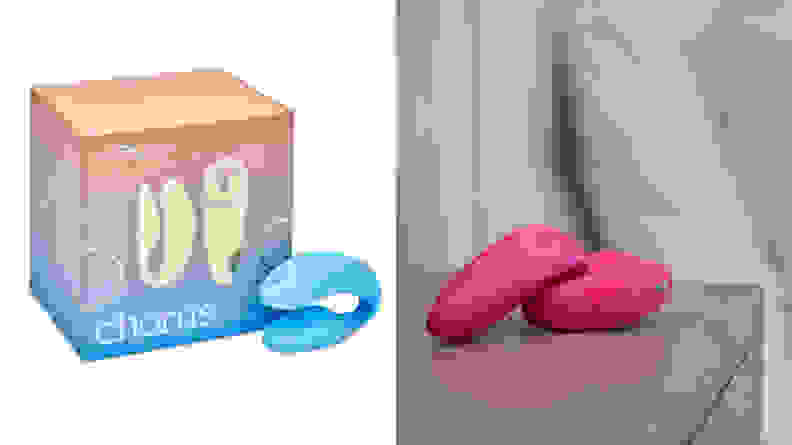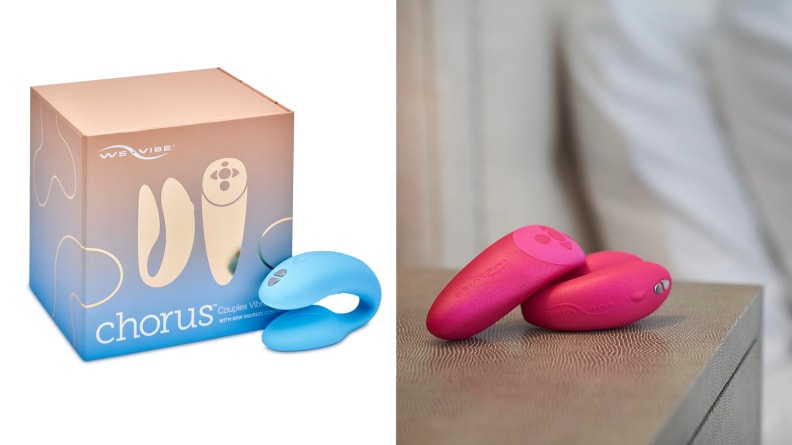 As the Apple of sex tech, We-Vibe makes app-enabled toys that are sleek and inventive, and can help long-distance couples stay connected. The Chorus is a wearable C-shaped vibrator that delivers simultaneous clitorial and G-spot stimulation and pairs well with We-Vibe's smartphone app, which allows couples to create customized vibrations set to their favorite tunes and securely message and video-chat with one another during remote use. The Chorus is the first toy designed with WeVibe's unique AnkorLink technology, which means it'll have a more stable connection to the app than any other toy the company has made. It also comes with a Squeeze remote, which functions as a toy unto itself and gets more intense based on how your giftee holds or presses down on it.
Get the We-Vibe Chorus at We-Vibe for $199
9. For the one who's curious about pegging: A strap-on dildo and harness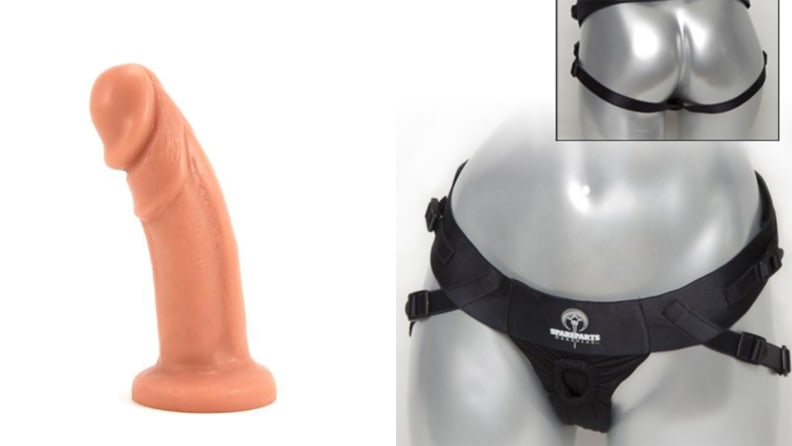 When it comes to pegging, your giftee needs two things: a well-fitting harness and a good harness-compatible dildo. While you could grab both in a pre-packed set, buying each item individually is a more thoughtful way to help your giftee experience this fantasy in exactly the way they always imagined.
The SpareParts Joque Harness is the gold standard for comfy harnesses. It comes with a nonbinding Spandex belt and features a silicone o-ring that stretches to fit most dildos, so unlike with many other harnesses, your giftee won't need to find new rings if they opt for a larger dildo size.
For dildos, shopping can be a tougher experience, as it all depends on how comfortable your giftee or their partner is with certain types of penetration. As a good rule of thumb, it's wise to start small with something like the Pleasure Works Charm 2 dildo—it's thin, slightly curved, and not remotely girthy. For those who want a dildo that really looks and feels just like the real thing, Vixen Creations has exquisite models like the Buck, which are made from something the brand refers to as VixSkin, a type of dual-density silicone. Firm yet squishy, these dildos are mixed and molded by hand and have a fine attention to detail that's unmistakeable. When your giftee isn't pegging or being pegged, they could even use it for solo play—that's how rad Vixen Creations products are.
10. For the one who wants a keepsake: Clone-A-Willy penis molding kit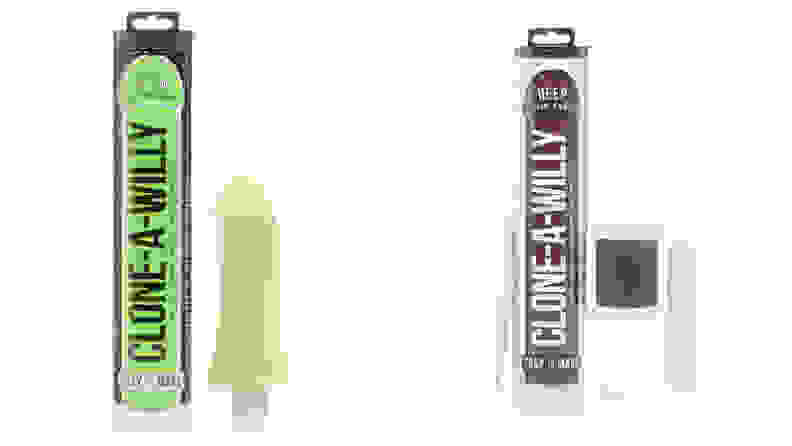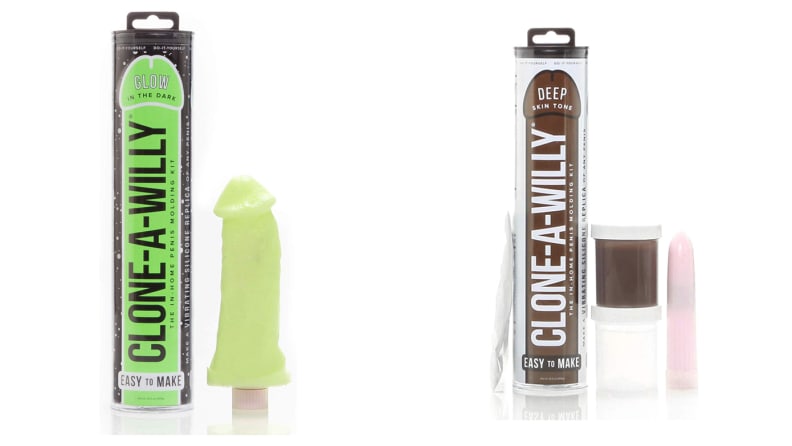 Fed up with doing puzzles and baking bread during quarantine? Here's an arts-and-crafts project that you and your giftee won't soon forget: the Clone-A-Willy penis molding kit. This might seem like a gag gift, but don't let its jokey name mislead you. In fact, this box comes with everything your giftee needs to make a decent silicone replica of a penis and includes a tiny bullet vibrator for clitoral stimulation, too. The company offers a lot of color options, so you can also choose from hyper-realistic shades to silly colors like pink, neon, and more. No matter which way you shake it, this weird-but-brilliant gift makes an awesome little keepsake.
Get the Clone-A-Willy Penis Molding Kit at Lovehoney for $49.99
11. For the one who plays it safe: The best condoms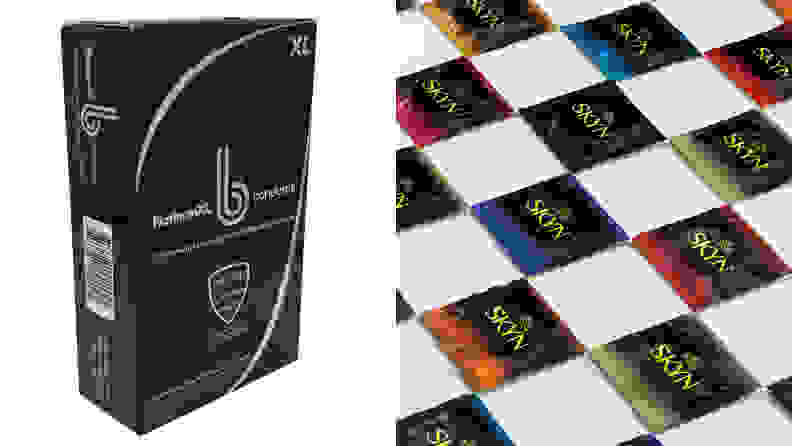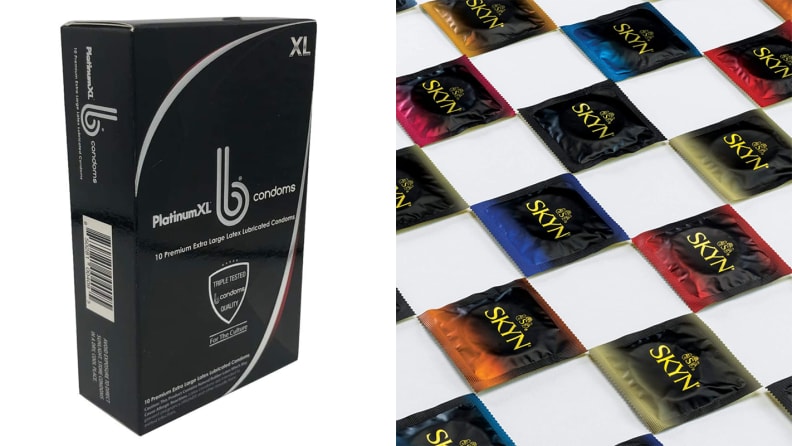 By now, you probably know all about the benefits of condoms: They're cheap, easy to find, and when used correctly, can help prevent sexually transmitted infections (STIs) and unwanted pregnancy. They just so happen to make sexy stocking stuffers, too. Latex condoms are the most popular on the market and depending on your giftee's size, you could grab a box in regular-, snug-, or extra-large fit from well-known manufacturers like Trojan, Lifestyles, b.Condoms, and more. For those with a latex allergy or sensitivity, non-latex varieties made from polyisoprene or polyurethane are safe to use and can provide a vital layer of protection when your giftee needs it most.
12. For the one who wants to last longer: Lelo Tor 2 c-ring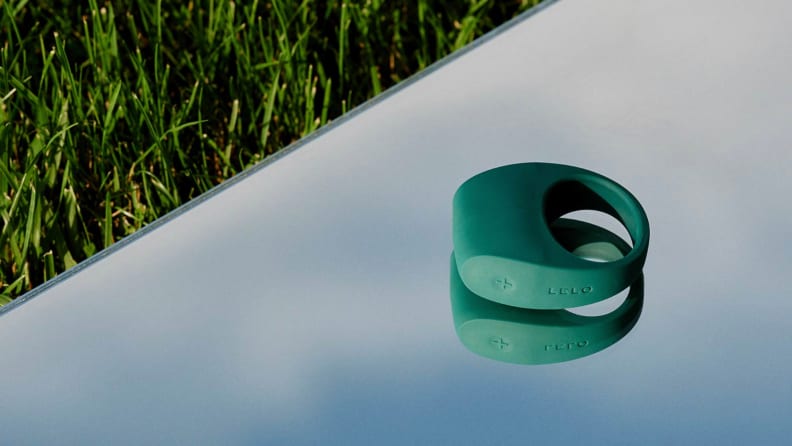 Designed to be worn around the base of the penis, c-rings can help delay orgasms and make erections appear larger. What's more, using one can help prolong play sessions and can be great if your giftee and their partner are craving an all-night marathon but don't want to bust out the Viagra to do it. But that's not the only reason why couples should give this particular stretchy silicone band a try. Made by Swedish luxury brand Lelo, the waterproof Tor 2 toy vibrates in up to six settings and delivers the kind of deep and rumbly vibrations that could satisfy some vulva owners as well (particularly those who enjoy clitoral stimulation), making this an excellent option for couples who want more toys to use together.
Get the Lelo Tor 2 at Lelo for $139
13. For the one who wants dual stimulation: We-Vibe Nova 2 rabbit vibrator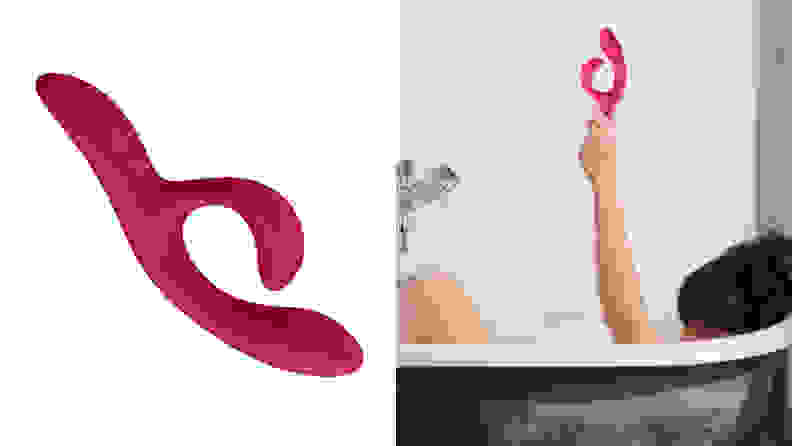 Ever since being featured on Sex and the City, rabbit vibrators have been hugely popular with sex toy shoppers. Designed for dual clitoral and G-spot stimulation, this type of vibe can be ideal for vulva owners who need that blend of external and internal massage in order to feel truly satisfied.
We-Vibe's Nova 2 is one of the most exciting on the market right now. It offers an elegant take on the traditional rabbit look, which is characterized by a phallic shaft and distinctive arm that protrudes out and resembles bunny ears, hence the name. Instead, the Nova 2 features a curved shaft and external stimulator that can be fully adjusted. This is a huge innovation, as one of the common complaints about traditional rabbit vibes is that the "arm" on most toys doesn't account for the fact that anatomically, the distance between clitoris and vaginal opening varies wildly from person to person. Like other We-Vibe toys, the Nova 2 is of the "rumbly" variety and offers up to 10 vibration and pattern modes, plus it's compatible with We-Vibe's app, so you can use it to create custom vibrations and more.
Get the We-Vibe Nova 2 at We-Vibe for $149
14. For the one who's into bondage: Agreeable Agony rope kit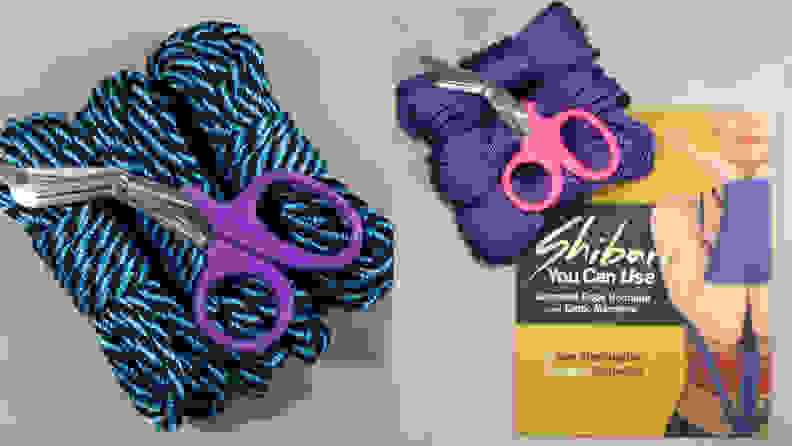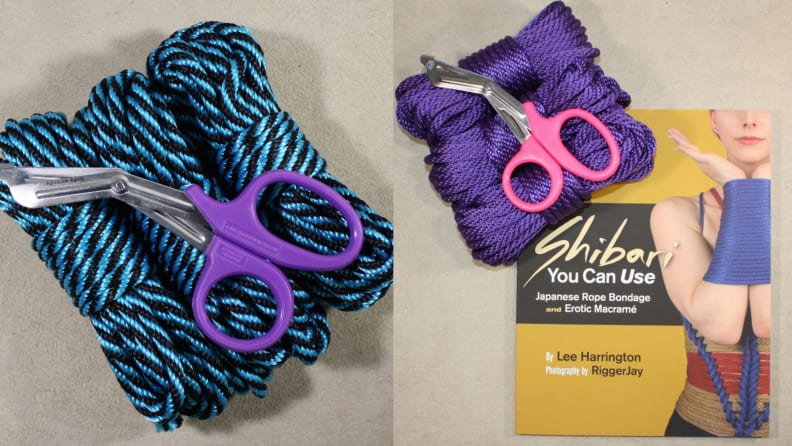 The right rope can help a beginner become a seasoned rigger with enough time and practice. Agreeable Agony makes the kind of handmade rope, floggers, candles, and assorted bondage gear that feel secure and reliable to use, which is important in a shared kink scene where safety is paramount. This kit comes with everything a newbie needs to get started on their journey toward consensual pleasure in BDSM, including 90 feet of rope and a pair of emergency safety shears. Made from multifilament polypropylene, the waterproof rope is resistant to most lubricants and oils, meaning it'll retain its durability and resillience, both of which are crucial for advanced scenes involving suspension play.
Get the Agreeable Agony Beginners Rope Bondage Kit at Etsy from $30
15. For the one who needs extra support: Liberator Wedge sex pillow
Sex furniture and pillow props can help make sex more comfortable for your giftee and their partner, and may make once-difficult positions easier to manage, especially for folks with mobility concerns. Made from high-density foam, the Liberator Wedge is a stylish and more functional alternative to a standard pillow because it offers genuine support and won't lose its shape. Available with machine-washable microfiber covers, this firm-yet-pliant décor can help your giftee take their sex life to the next level.
Get the Liberator Wedge at Amazon from $79.99
16. For the self-pleasuring party of one: Fleshlight masturbator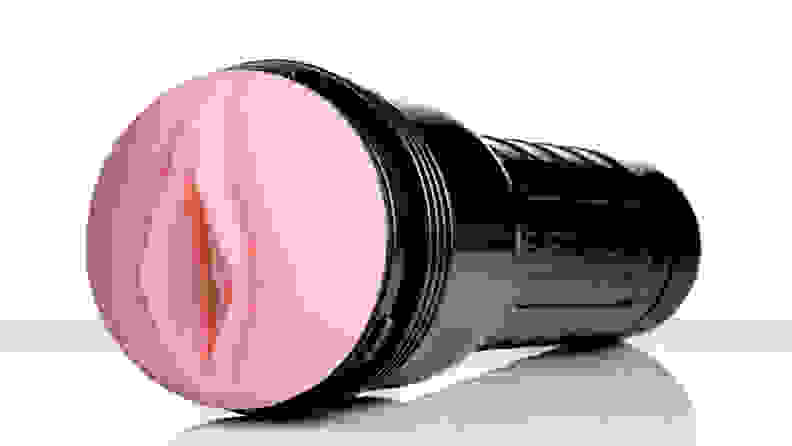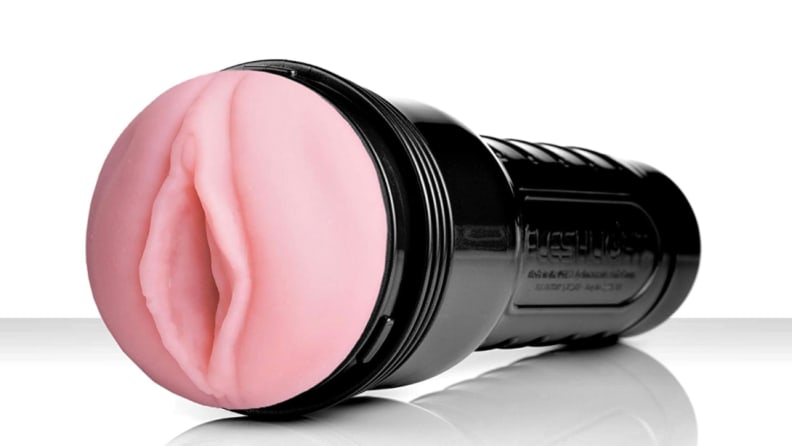 Penis sleeves and artificial vaginas have been around since the 17th century, but the Fleshlight single-handedly (pun intended) changed the game in the late 1990s and transformed these once-gimmicky penile stimulation toys into something much more legit. The Fleshlight design features an internal silicone sleeve, which is fully reusable and made to feel like the inside of a vagina, mouth, or anus, so it can be a great option for penis owners who need more variety when they're masturbating. Depending on what your giftee is looking for, they can probably find the right sleeve to suit their needs. The Pink Lady Original, the first sleeve released with the Fleshlight, is a classic choice and a great one to start them off with.
Get the Fleshlight Pink Lady Original Stroker at Amazon for $64.95
17. For the one who needs help with their kegels: Chakrub yoni egg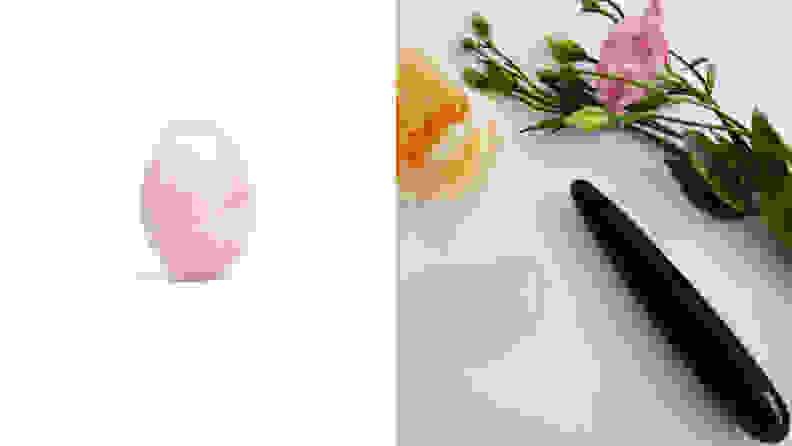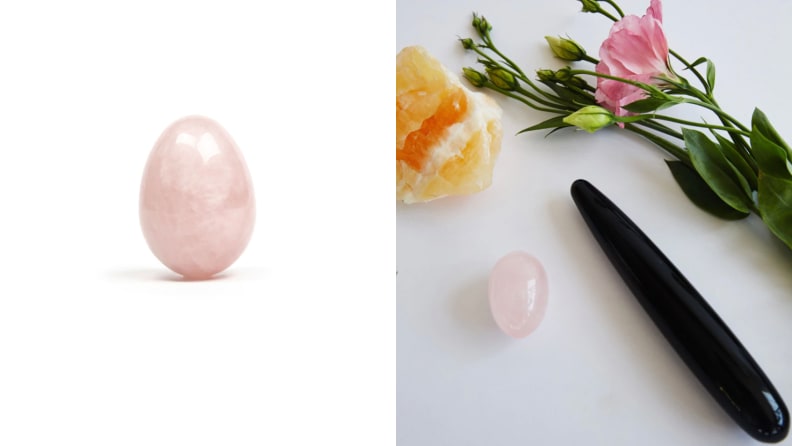 Your giftee doesn't have to be into crystals to appreciate the beauty of these Chakrubs yoni eggs, but it doesn't hurt, either. Sculpted from natural stone, a yoni (the Sanskrit word for womb) egg can help your giftee integrate kegel exercises into their daily routine and build a stronger pelvic floor, which in turn may help improve urinary function and aid them in having more powerful orgasms. If they follow Chakrubs on Instagram, your giftee can get helpful tips and insights into using their new yoni egg, too.
Get the Chakrubs Yoni Egg at Babeland for $89
18. For the one who likes to be pampered down there: Fur Oil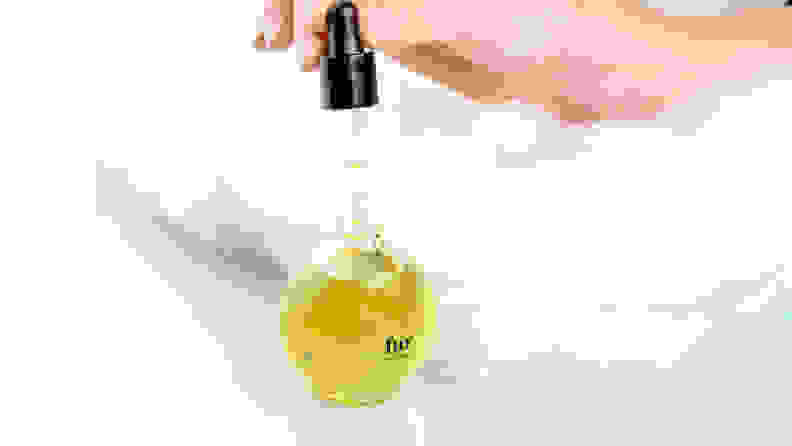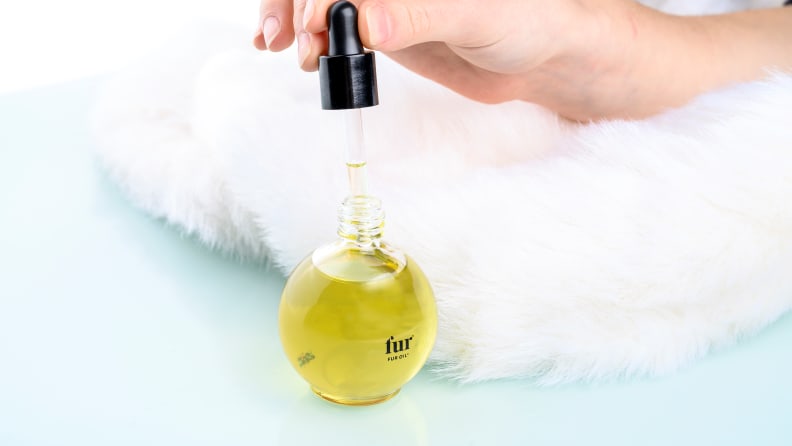 Created to help soften pubic hair and prevent ingrown hairs, Fur Oil's nourishing blend of grapeseed, tea tree, jojoba, and clary sage seed oil can help your giftee keep everything downstairs feeling silky smooth. Featured on Shark Tank, this oil comes in a chic spherical bottle, which adds to its ultra-luxe vibe, and in our review of Fur Oil, we loved its light, effervescent scent, which is reminiscent of lemon and lavender. Most of all, this oil could be a great gift for someone who's looking to add something new to their self-care routine and pamper parts of their body that don't normally get the same kind of TLC as other areas.
19. For the one who loves to play dress up: Lingerie for all body shapes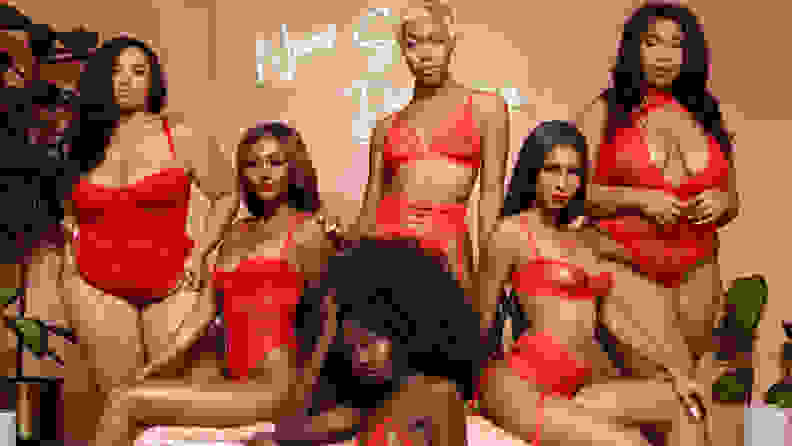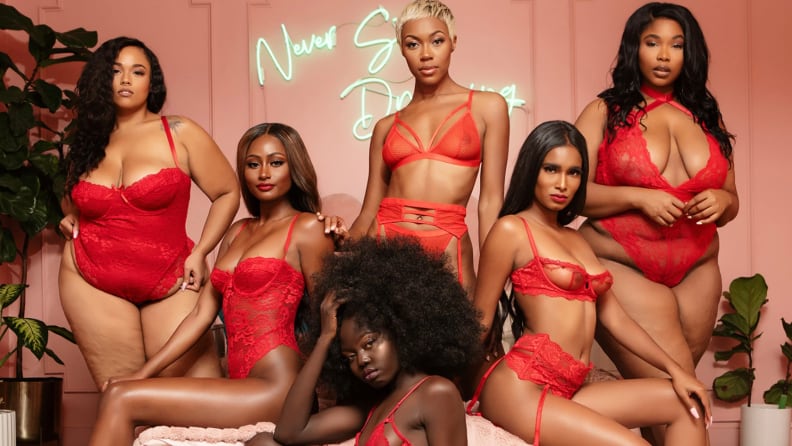 For the best sultry lingerie that'll make your giftee feel more excited than ever to flaunt their curves, brands like Love, Vera and Savage x Fenty are the way to go.
Founded in 2018 by singer Rihanna, Savage x Fenty is a provocative lingerie line that offers a seductive assortment of fishnet bodysuits, corsets, garter belts, in sizes up to 3X, so pieces can flatter all body types. Looking for sexy lingerie from a brand that really emphasizes body-inclusive sizing? With sizes up to 4X, Love, Vera is a black-owned business that offers a variety of alluring bustiers, teddies, chemise sets and more that'll help your giftee feel like they're about to set phasers to stun.
20. For the one who wants to know what all the fuss is about: Lora DiCarlo Osé 2 robotic massager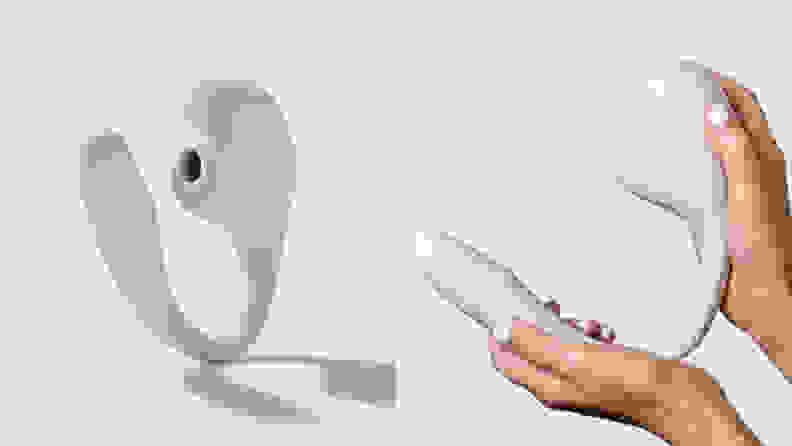 Startup sex-tech company Lora DiCarlo made headlines back in 2019 after the original Osé—a hands-free massager that used microrobotics to mimic human touch and deliver blended orgasms from clitoral and G-spot stimulation—was awarded an innovation award at CES and then had it rescinded for obscenity. The ensuing controversy helped put sex tech on the map and catapulted the company (and founder Lora Haddock) into the national spotlight.
With the Osé 2, Lora DiCarlo doesn't disappoint. Gorgeously packaged and designed to be more flexible than its predecessor, this dual-action toy is wearable and strives to recreate the feel of a partner's mouth and tongue via microrobotic technology. In one respect, it's like having a rabbit vibrator and air-pulse technology toy bundled up in one, but then it does something totally unprecedented: It also recreates the feel of vaginal fingering via a rolling ball underneath the surface of the silicone G-spot massager, so it mimics the "come-hither" motion of a finger. It looks like an alien is pressing from the inside of the toy. One thing's for sure—it's definitely one-of-a-kind.
Although there's a learning curve to using the Osé 2 (which is perhaps not shocking for a sex toy that's nearly $300), once your giftee gets it, they can schedule a remote training session with one of the company's dedicated wellness coaches, who can walk them through how to use the toy. Bottom line: This is an absolutely unforgettable gift that'll empower your special someone to have the kind of orgasms they've always craved.
Get the Osé 2 at Lora DiCarlo for $290
21. For the one who melts for temperature play: Njoy Pure Wand dildo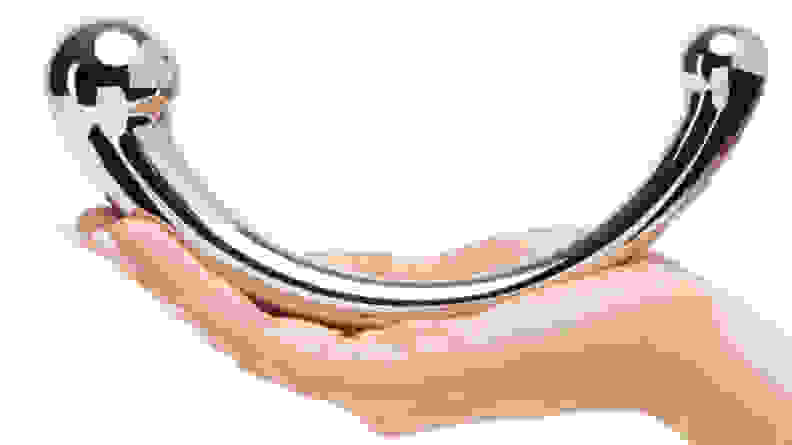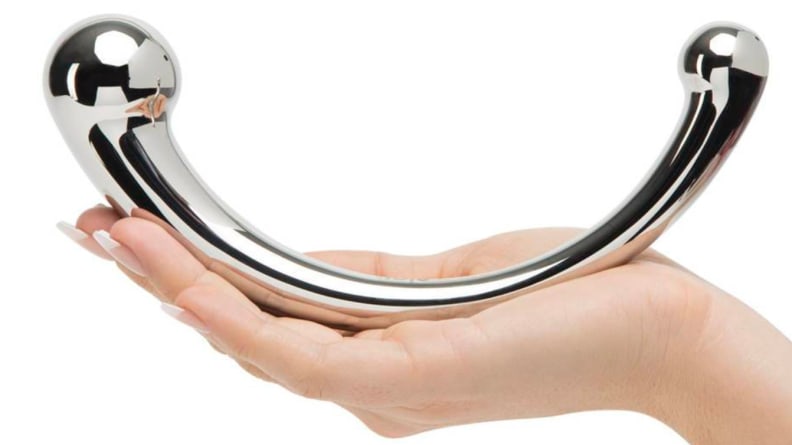 Stainless steel dildos are different from ones made with silicone or other plastics in that the metal is far more responsive to temperature changes. They can be slipped into the freezer or warmed in a dish of hot water for those who want to experiment with different sensations. The Njoy Pure Wand is one the best known steel toy on the market and, at 7.5 inches long and 1.5 pounds, works well for G-spot stimulation. This double-ended toy (which sort of looks like a massive bent-barbell-shaped belly-button ring) has a reputation for making the ever-elusive female ejaculation a reality for vulva owners because it provides a lot of consistent pressure. Like other stainless-steel toys, the Njoy Pure Wand also works wonders for temperature play because your giftee can slip it in the freezer or warm it up, aAnd with proper cleaning and upkeep, it'll last forever.
Get the Njoy Pure Wand at Lovehoney for $149.99
22. For the one who loves to sext: Emojibator Eggplant vibrator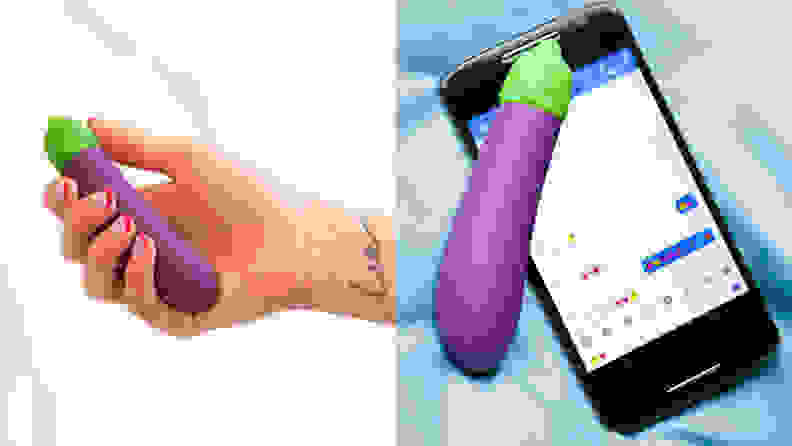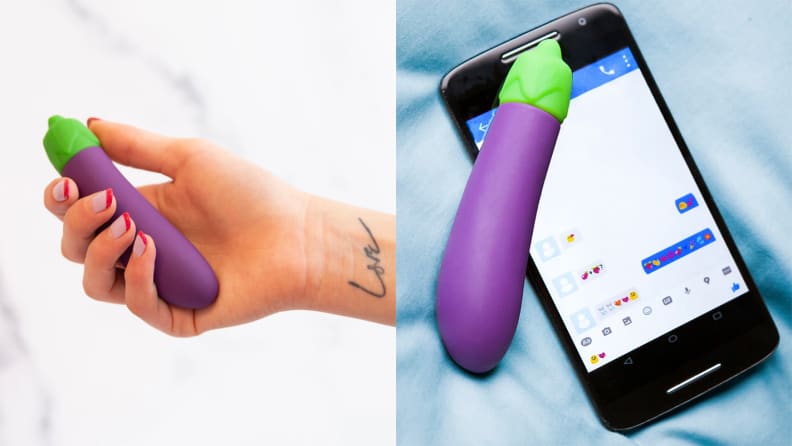 In most cases, novelty sex toys are a hard pass because they're all gimmick and very little bang for your buck. But the Emojibator Eggplant vibrator is a tongue-in-cheek pick for the giftee who would rather be sexting. Modeled after the most suggestive emoji of them all, this waterproof vibe has 10 vibration settings. We recommend getting one for those just starting to build out a collection, or for an inexpensive cute gift to the vibrator connoisseur.
Get the Emojibator Eggplant at Emojibator for $34
23. For the one who likes to mix up positions: MysteryVibe Crescendo wearable vibrator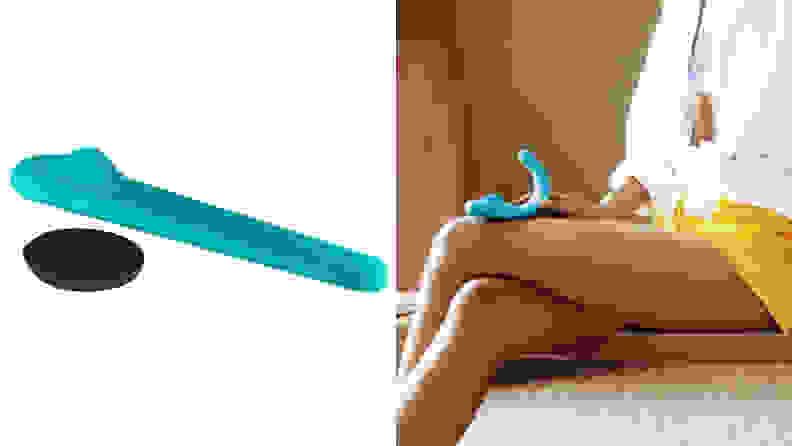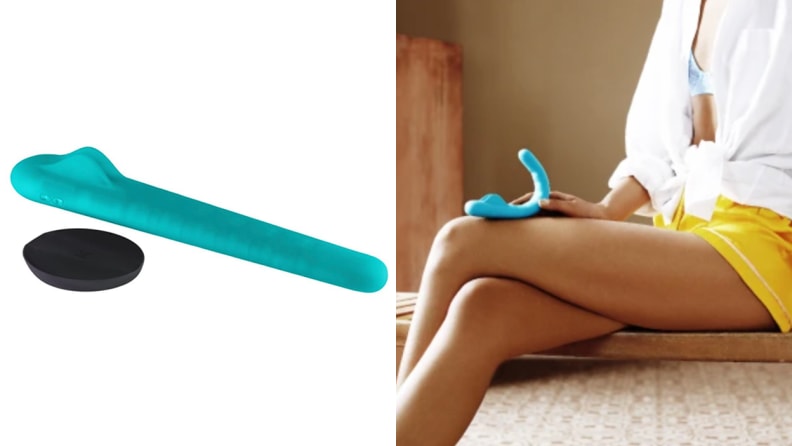 Many of the most celebrated sex toys have one problem in common: They're all bound to a certain shape and aren't designed to bend to a person's unique curves. The MysteryVibe Crescendo solves the problem by being extremely bendable. Featuring six built-in motors, this smart toy is also waterproof and can sync up with the MysteryVibe app, so you or your giftee could control it remotely and use it to set custom vibration patterns. For someone who also likes to experiment by adjusting positions often, this toy has a versatility that is unmistakable because it can move with them through every deed.
Get the MysteryVibe Crescendo at MysteryVibe for $119.99
24. For the one with sensitive nipples: Zumio S Personal Massager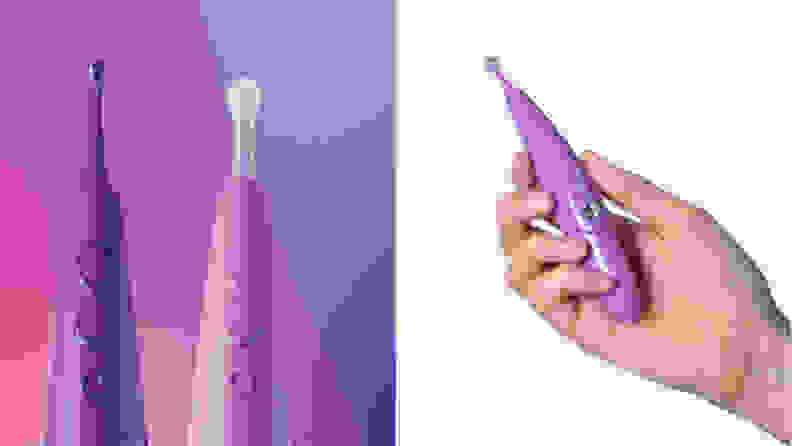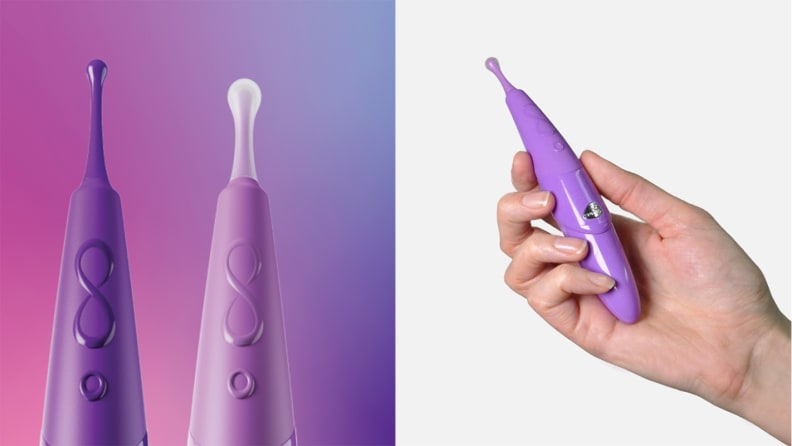 To the non-discerning eye, Zumio's massagers are easy to mistake for electric toothbrushes. But make no bones about it, this fleet of personal massagers—which includes lettered models X, S, and E—is powerful. All three are designed for ultra-targeted stimulation, and work best for stimulating erogenous zones around the body like the nipples or ears, where its rhythmic pulsations and thin head can deliver pleasure in ways most other toys are too thick to provide.
But it's important to choose with care. The X, which features a long-stem and semi-round tip, delivers circular rotations and is the most intense of the three. The E, which features a smaller tip, uses elliptical rotations and may be slightly less overwhelming than the X. The S—billed as Zumio's least intense toy—delivers circular rotations from its rounded tip and may be the best choice for newbies. Some users may even love Zumios for reasons that have nothing to do with sex or pleasure, like for help relieving migraine headaches or breaking up muscle tension around other parts of the body.
25. For the one who finds post-coital clean-up a drag: PlusOne Toy Cleaning Wipes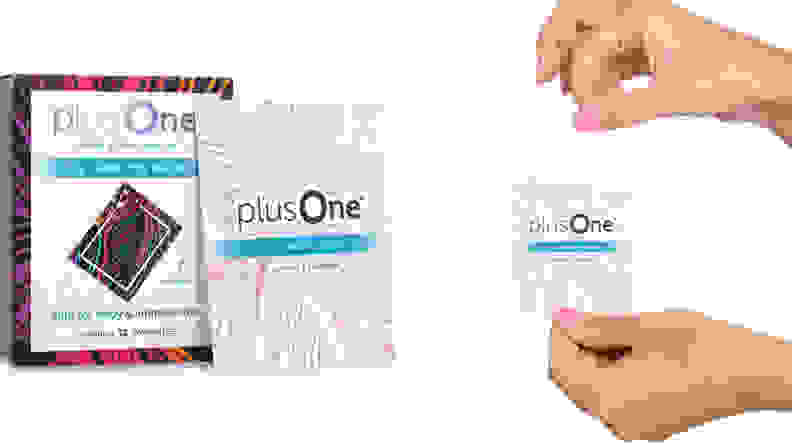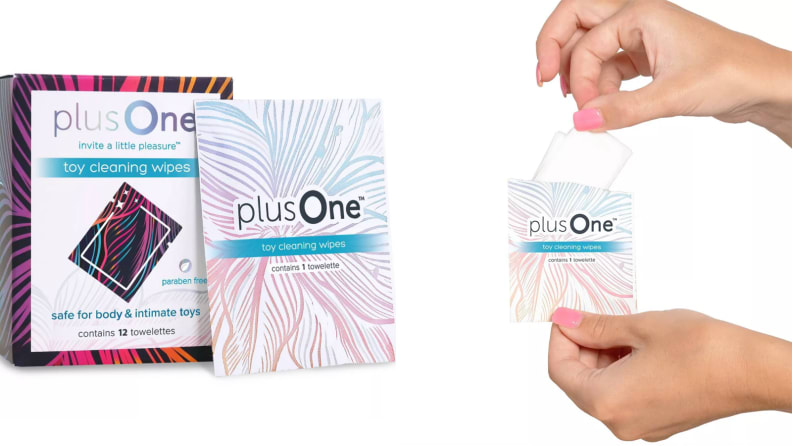 Cleaning sex toys is important for a lot of reasons: It reduces the spread of germs, may decrease the likelihood of UTIs and yeast infections, and helps keep toys looking good and working well over time. But scrubbing dildos and other adult products under a running faucet isn't exactly high on most people's lists of to-dos after getting off, and if your giftee lives with roommates or children, it can be downright embarrassing to leave them out on a countertop to dry. Enter these cleaning wipes from PlusOne. Unscented and completely alcohol-free, these individually wrapped towelettes are a discreet and convenient way to wipe toys down between use. Your giftee may still want to give toys a deeper clean at a later point, but these are still a handy way to maintain hygiene between uses.
Get the PlusOne Toy Cleaning Wipes at Target for $7.49
The product experts at Reviewed have all your shopping needs covered. Follow Reviewed on Facebook, Twitter, and Instagram for the latest deals, product reviews, and more.
Prices were accurate at the time this article was published but may change over time.