Lifestyle
11 things that can help you beat the winter blues
Make it through winter with these cheer-inducing goods.
Credit: Homesick / Reviewed / Betsey Goldwasser
For a lot of people, it's hard to greet this time of year with anything other than a deep, heartfelt sigh. The short, dark days after the holidays and before the first spring thaw can cause some weather-induced blues. Sometimes it seems like the only escape is hopping on a plane and heading somewhere warm, sandy, and in close proximity to some slushy, frozen drinks. Unfortunately, most of us are more likely to deal with slushy, frozen roads instead.
Basically? Winter is tough. If you're in a cold climate, and can't quite swing a spontaneous tropical vacation, don't despair. These products might just help you go through the next few months with your sanity intact. And, who knows, maybe you'll even grow to appreciate a crisp winter morning, and find the beauty in seeing your breath.
1. A weighted blanket to sleep soundly at night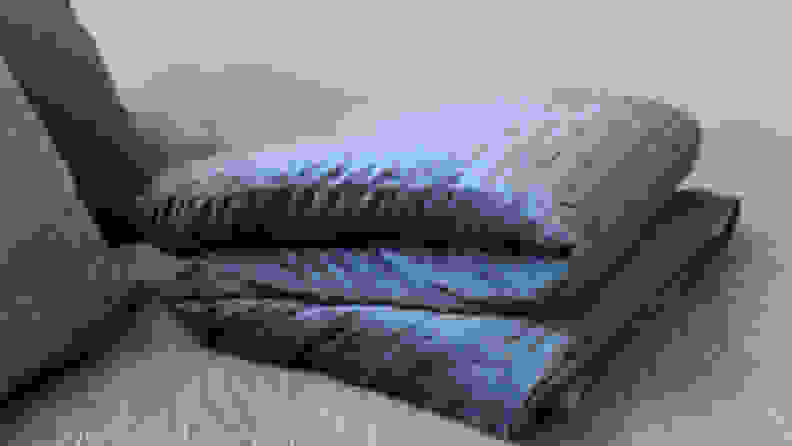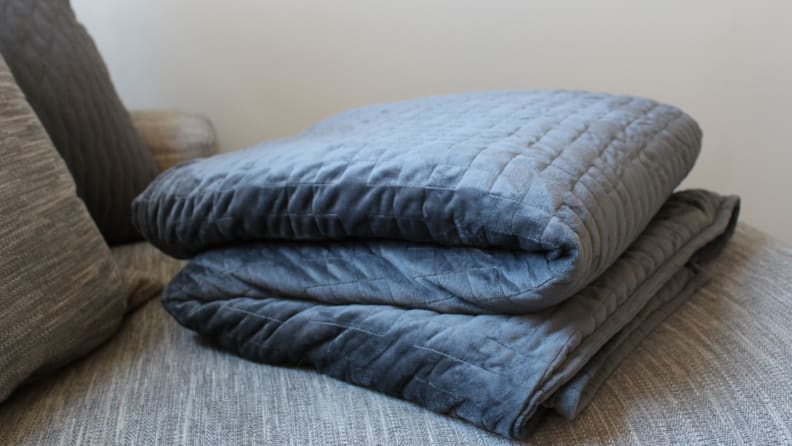 Yes, getting out of bed is already hard enough during the winter, and no, a weighted blanket doesn't exactly make it easier. But weighted blankets do help with anxiety and stress relief, which may help you fall asleep faster —and if you're getting more sleep at night, you'll feel more alert and with it throughout the day.
Try our favorite weighted blanket, the Gravity Blanket, or our favorite value pick, the YnM.
Get the Gravity Blanket from Amazon for $199
Get the YnM Weighted Blanket from Amazon for $89.80
2. An alarm clock that will wake you up when you don't want to move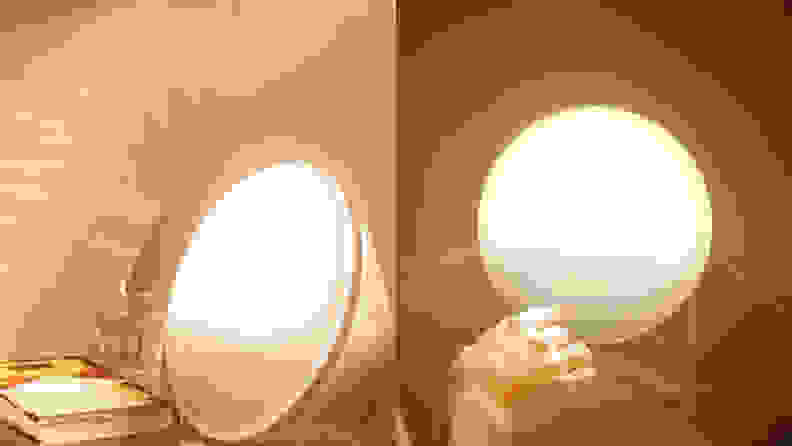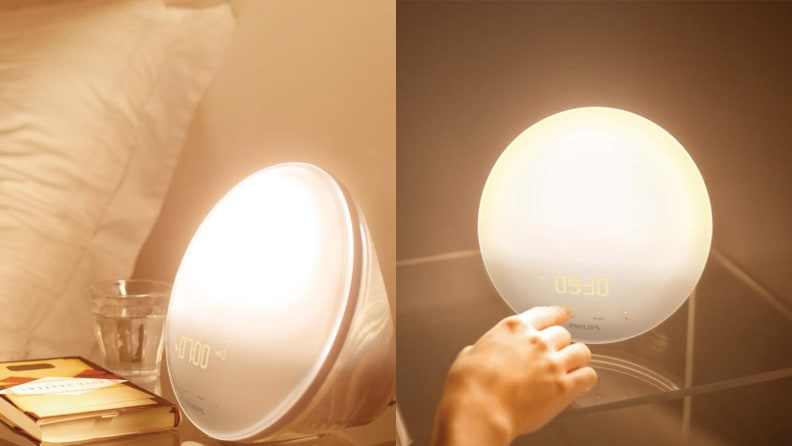 Another way to make those cold, dark, early-morning wakeups a little easier? An alarm clock that inspires you to get out of bed more than your usual iPhone alarm. The Philips Wake-Up Light Alarm Clock is a great choice for winter, thanks to its combo of glowing light and sound that trick your brain into feeling more awake and helps put the kibosh on pressing the snooze button until you're late for work. "This has seriously made all the difference in the world. It's amazing, really—nothing else has worked," writes an Amazon reviewer. "I've never been a morning person (and never will be), but this helps you slowly and naturally wake up."
Get the Phillips Wake-Up Alarm Clock on Amazon for $107.99
3. A mug that actually keeps your drinks warm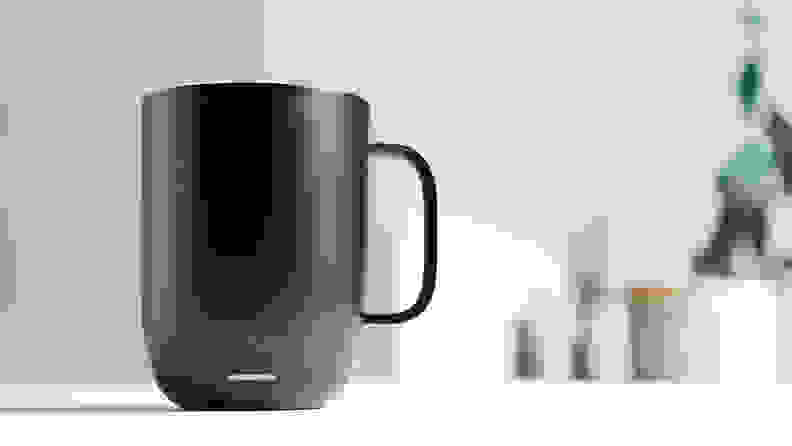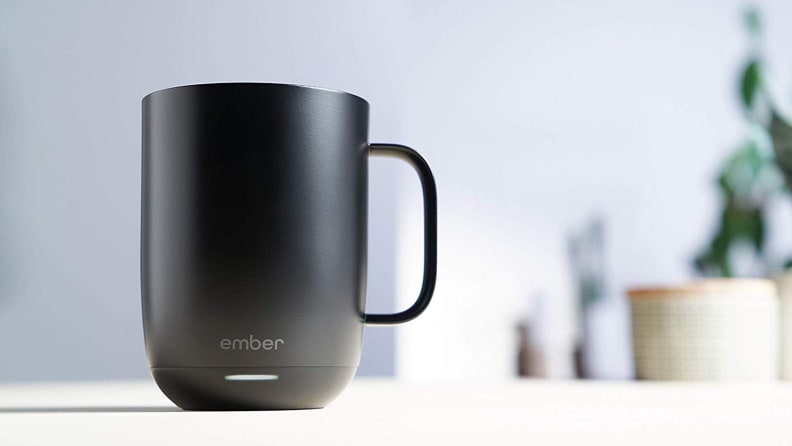 Pouring yourself a mug of tea or coffee, setting it aside to let it cool down, then forgetting about it and returning to it, when it has already cooled to an icy-cold temp, is a winter tragedy to which all too many people can relate. One way to stop this is with the battery-powered Ember mug, which uses an app to keep your drink between 120 and 145 degrees Fahrenheit for up to an hour and a half on a single charge. It also gives you a notification when your coffee has reached your intended temp. "I didn't know this mug existed and how my life needed it," writes an Amazon reviewer. "I'm a working [teacher] mom with two kids plus my school kids. Coffee is life. There's never a day I get to enjoy hot coffee without interruptions. Need to play attend to the needs of a child? Ember's got you. Your coffee is warm while you play puzzles or games with your children. Hate the reheated taste? Ember doesn't seem to have that."
Get the Ember Temperature Control Smart Mug on Amazon for $99.95
4. Body oil to keep your skin from flaking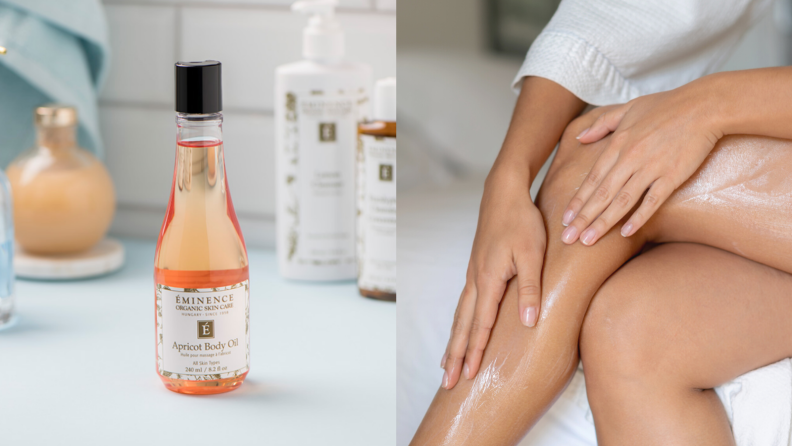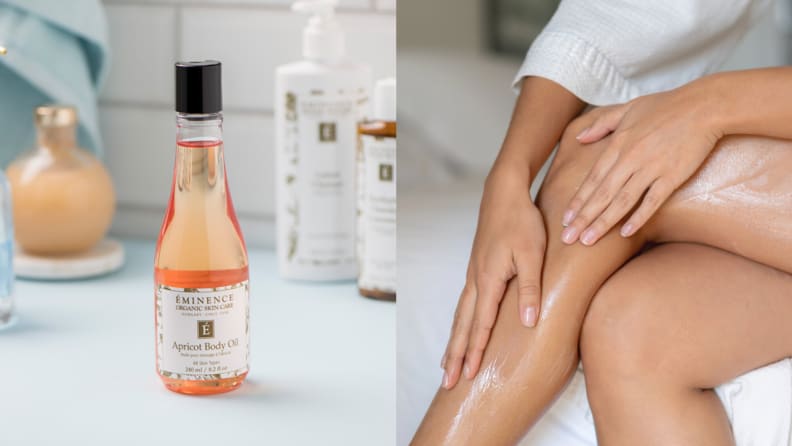 Dry skin in the winter is just as groundbreaking as florals during spring (which is to say, not groundbreaking at all) and infinitely more irritating. Fortunately, one of our writers has what she considers to be the ultimate solution for itchy, dried-out skin: Eminence Organic Apricot Oil. This body oil smells heavenly, but doesn't irritate sensitive or eczema-prone skin, and works to moisturize skin on its own or as a top layer to lock in other lotions.
Get Eminence Organic Skin Care's Apricot Skin Oil from Dermstore for $29
5. A blanket you can wear and move around in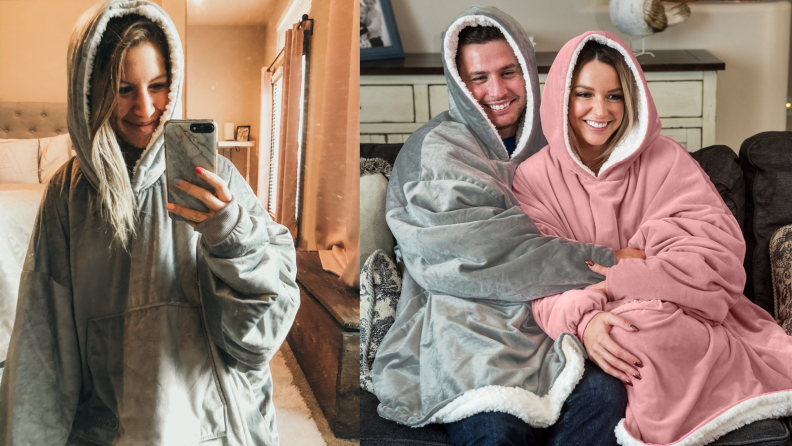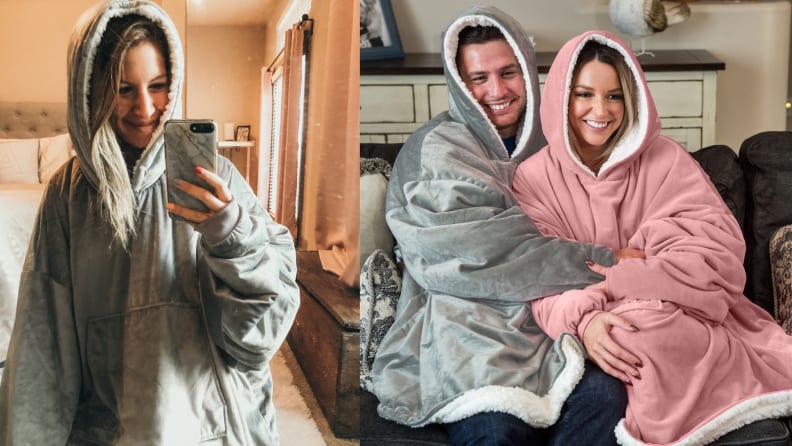 This delightful blanket/hoodie hybrid has the best of both coverings without venturing into full Snuggie territory. One of our writers loves that it's soft (like a pair of Ugg boots, but "12304985 times more luxurious") and provides a cocoon-like feeling befitting the coldest, dreariest winter nights. As a bonus, it has a large pocket in the front, which makes it perfect for keeping your phone, a book, or some snacks close by.
Get The Comfy on Amazon for $39.99
6. A space heater to target your warmth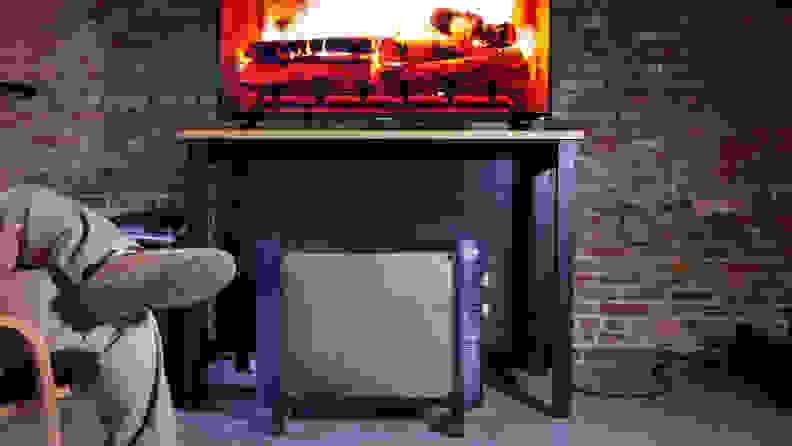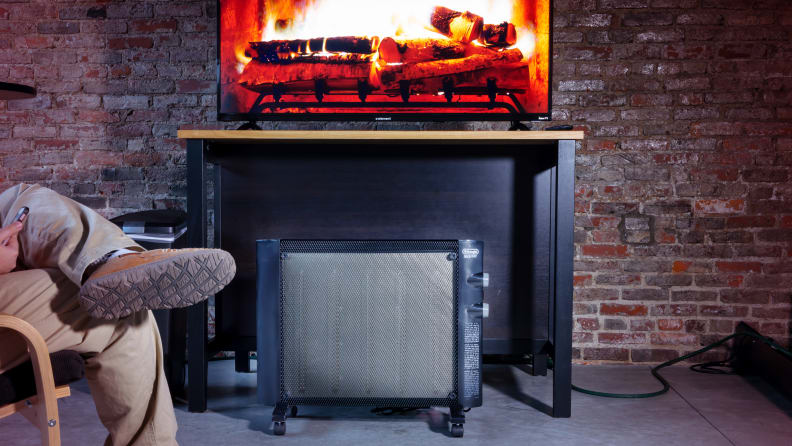 Sometimes, the difference between a good and bad day during the winter is as simple as how much warmth you are able to maintain. If your home thermostat doesn't quite do the trick, add in a space heater. Our top pick is the Delonghi HMP1500, which does a great job of heating spaces both large and small and has some excellent built-in safety features, like automatically turning off when tipped over. For a cheaper—but still solid—option, go with the Lasko 75420, which provides targeted warmth to individual spots.
Get the Delonghi HMP1500 on Amazon for $99.95
Get the Lasko 75420 from The Home Depot for $25.73
7. A scented candle that will make you smile
Burning a tiny flame held aloft in a pool of scented wax—or, as most people would call it, a "candle"—is another way to boost your spirits throughout the winter. We've been burning Homesick candles here at the Reviewed office, which emit scents that hearken back to certain locations or memories, like "Grandma's Kitchen" and "Beach Cottage." These nostalgic fragrances provide an easy way to improve your mood via scent all winter.
Get Homesick Candles for $29.95
8. An indoor plant that provides greenery during dreary days
Indoor plants and outdoor gardening have scientific links to improving one's mood and reducing anxiety—and, at the very least, having something green in your house to take care of should give you something to smile about. One way to do this is with The Sill home-delivery plant service, which sends you the plant(s) of your choice, with the option to add on a plant-caretaking workshop. Our tester says it helped her curb her previous plant-killing tendencies (if not give her an outright green thumb) and she'd order another plant from the service in a "heartbeat."
Get one of The Sill's live plants starting at $5
9. Wool compression socks to keep your feet warm and happy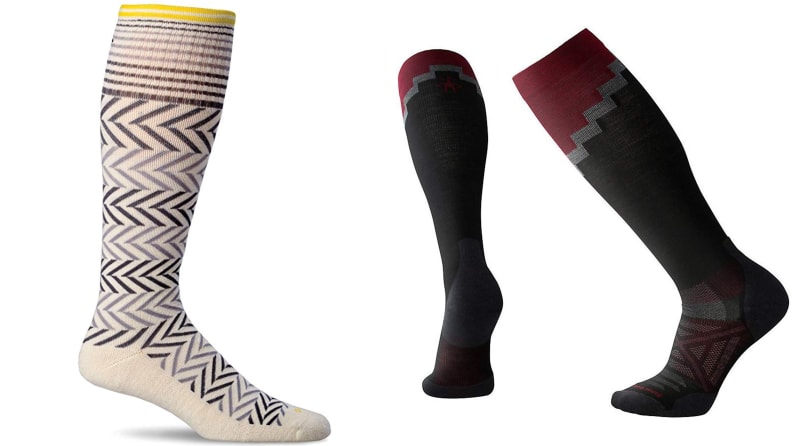 Compression socks have a litany of benefits you want to take advantage of during the winter, like boosting blood flow and reducing aches and pains. This can make feet feel more comfortable in boots and helps hold off a numb foot sensation, even in cold weather. If you want to wear compression socks in the winter (you should!) go for a pair made with merino wool, like the pairs from Smartwool and Sockwell, both of which performed well in our test of compression socks. They'll keep your feet warm and your blood flowing, whether you're just hanging out at home or in an office.
Get Sockwell Graduated Compression Socks on Amazon for $16.85-$26.99
Get Smartwool PhD Pro Mountaineer Socks on Amazon for $35.95
10. A fitness system that will convince you to get moving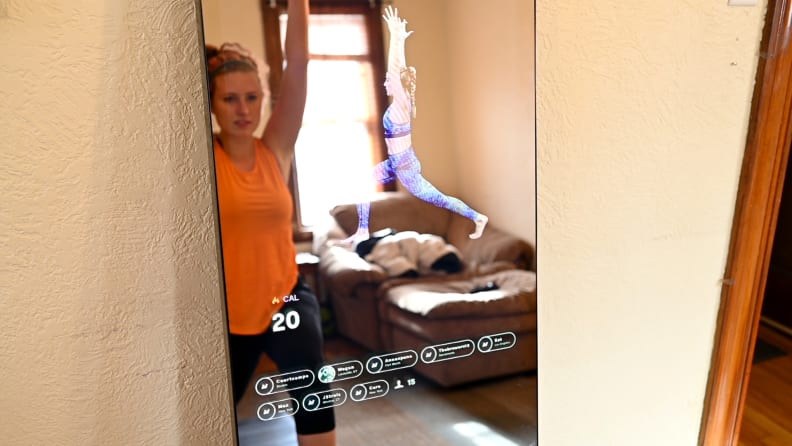 Physical activity has been proven to ease symptoms of depression and anxiety—but if it's cold, snowy, and icy outside, you probably won't want to leave your house to do so.
You can work on your fitness at home with a high-tech (and high-cost) option, like the Mirror or a Peloton bike, both of which we like for their varied range of challenging classes that rival any boutique studio. If you don't feel like sinking a ton of money into your at-home workouts, get a set of hand weights, resistance bands, and/or the Shark Tank-born Simply Fit, all which provide easy ways to do a DIY workout, especially when paired with an exercise video.
Alternatively, try a ClassPass membership. In addition to providing access to different workout studios on the days you can muster up the courage to leave the house, the service comes with workout videos, which you can participate in live or on your own time without any extra cost.
11. A Disney+ subscription for when you just want to veg out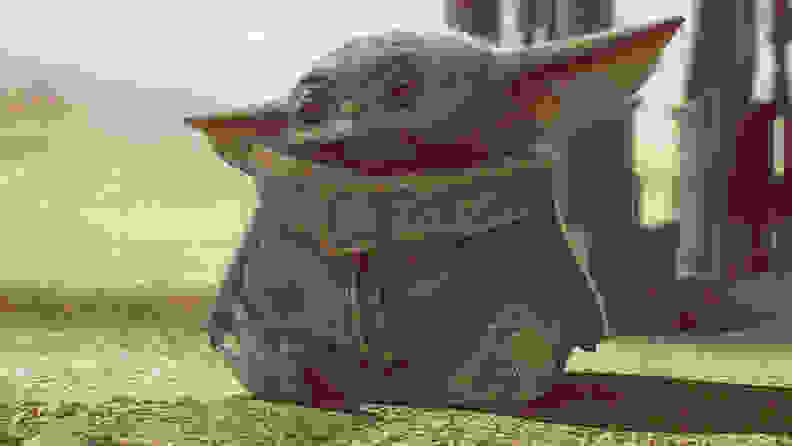 A Disney+ subscription gives you access to all the Disney movies you loved in your childhood, plus some original series like The Mandalorian. This series, of course, is the star-making vehicle for the overnight meme that is Baby Yoda (whose official name is technically "The Child") and is himself an (unofficial) source of joy. What else do you need to make it though winter?
Get Disney+ starting at $6.99 per month or $69.99 per year
The product experts at Reviewed have all your shopping needs covered. Follow Reviewed on Facebook, Twitter, and Instagram for the latest deals, product reviews, and more.
Prices were accurate at the time this article was published but may change over time.