Reviewed
This LEGO Set Is a Building Block for a Solid Education
More LEGOs in classrooms can't be a bad thing.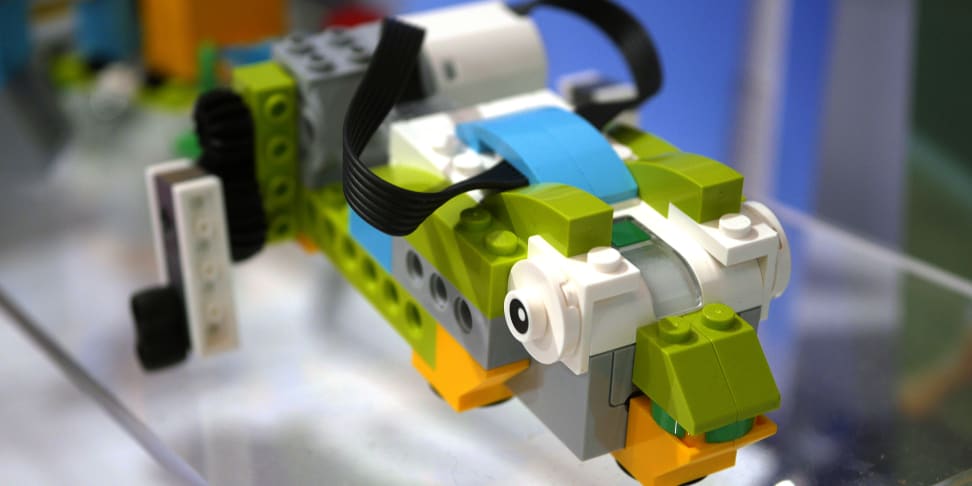 Credit: Reviewed.com / Julia MacDougall
At CES 2016, we went hands-on with LEGO Education's recently released classroom education tool: WeDo 2.0. It didn't matter that we weren't the target audience. Any reasonable adult would jump at an opportunity to play with LEGOs and get paid for it.
WeDo 2.0 combines articulating and sensor-equipped LEGO bricks, an app to issue commands to the bricks and receive inputs from them, and guided lesson plans designed to teach scientific concepts to elementary school students. A separate package for educators also includes teaching materials.
×
LEGO Gallery
At the LEGO Education booth, we watched the WeDo 2.0 app in action. A pre-built LEGO model of a "gorilla" (students would be instructed to build this themselves during a lesson) contained a motor, which controlled the primate's arms. Commands to the motor were issued through the paired app, telling it to rotate clockwise, counter-clockwise, stop, pause for a set amount of time, or play a sound. Commands could be queued and entered sequentially, which teaches basic concepts of logic and computer programming.
Plenty of projects and assignments could be built from just those components, but WeDo 2.0's app is loaded with guided lesson plans, too. For example, building and programming the gorilla to pull an object would be paired with explanations of physics concepts. Each step-by-step lesson is designed to take no longer than 40 minutes, and additional "challenge" lessons with less handholding allows students to practice solving new problems using what they learned.
WeDo 2.0 is clearly aimed at educators: You can order a 24-student pack with full curriculum and teacher training materials for $2,259.95. Parents, however, can purchase a basic kit for just $159.95, which is far more reasonable.
Related Video