You might find yourself overlooking the importance of a good colander...until you can't find one and end up trying to drain a steaming-hot pot of pasta using a cutting board. That's when you'll wish that you had the OXO Good Grips 5-Quart Stainless-Steel Colander (available at Amazon for $29.95) in your corner.
I've underestimated the importance of this tool more than once, and I admit that I own a cheap plastic colander that constantly frustrates me as it allows pasta pass through its large holes. But with such a massive variety of colanders on the market, upgrading can be confusing! Is there a difference between stainless steel, mesh or enamel? Should you opt for a simple plastic piece or an easy-to-store collapsible one? And what about these over-the-sink models?
To put a rest to these questions, I chose seven top-rated colanders from each category and put each one through a series of standardized tests: straining pasta, rinsing rice, and seeing how they held up under boiling water. After tallying the results, I came away with a best overall colander and one that was our favorite for the value category.
Here are the best colanders, in order:
OXO Good Grips 5-Quart Stainless-Steel Colander
KUKPO Easy Grip 5-Quart Stainless Steel Colander
Bellemain Micro-perforated 5-Quart Stainless Steel Colander
Comfify 6-Quart Over the Sink Collapsible Colander
OXO Good Grips 3.5-Quart Silicone Collapsible Colander
Joseph Joseph Medium Square Colander
Reston Lloyd Calypso Basics 5-Quart Coated Enameled Colander
Updated March 25, 2019
Advertisement - Continue Reading Below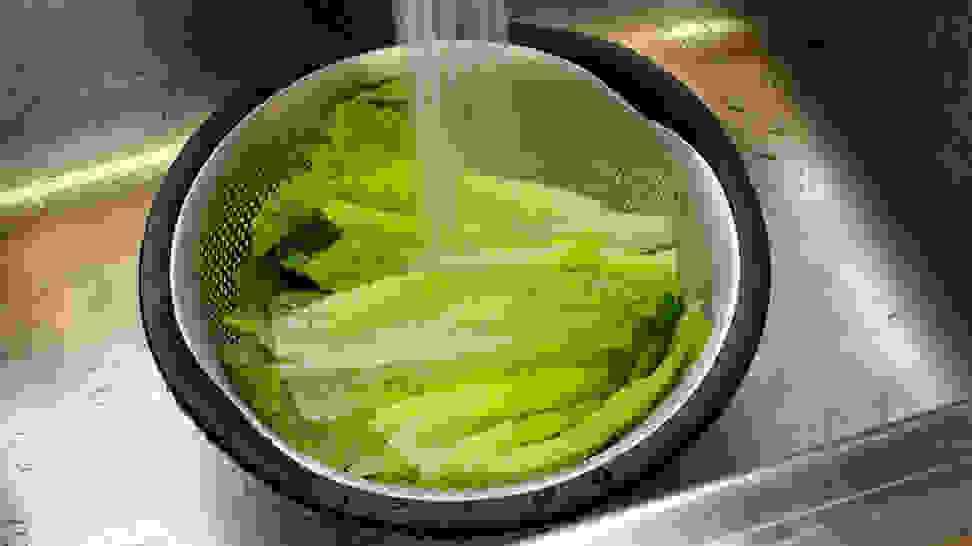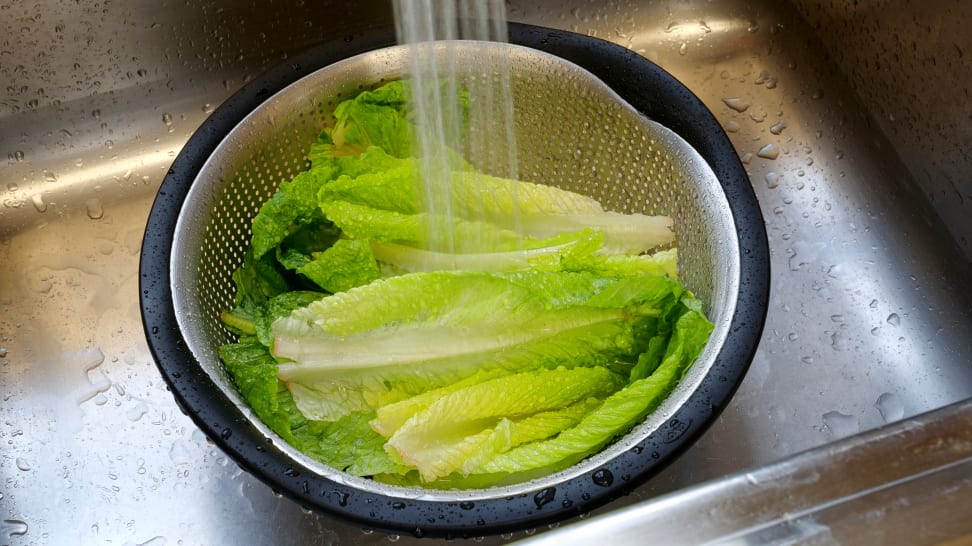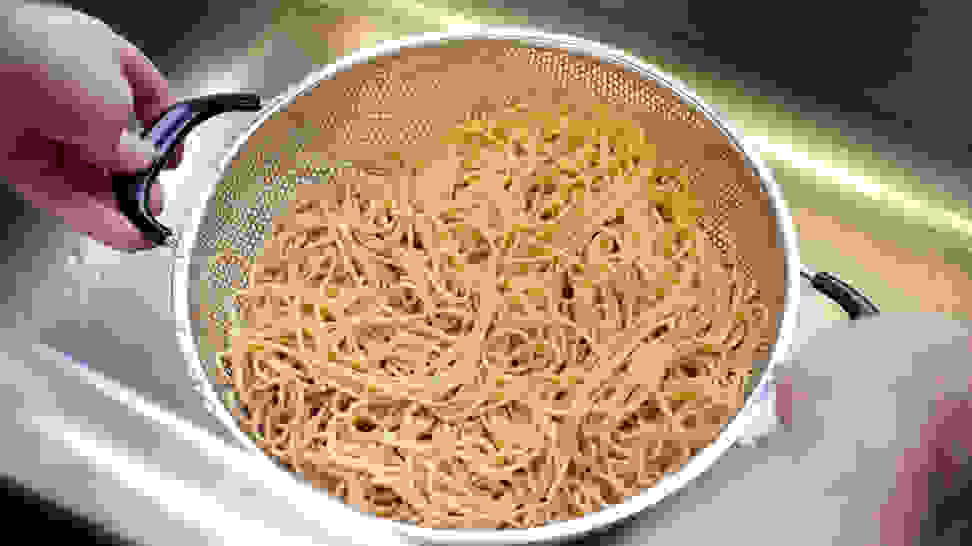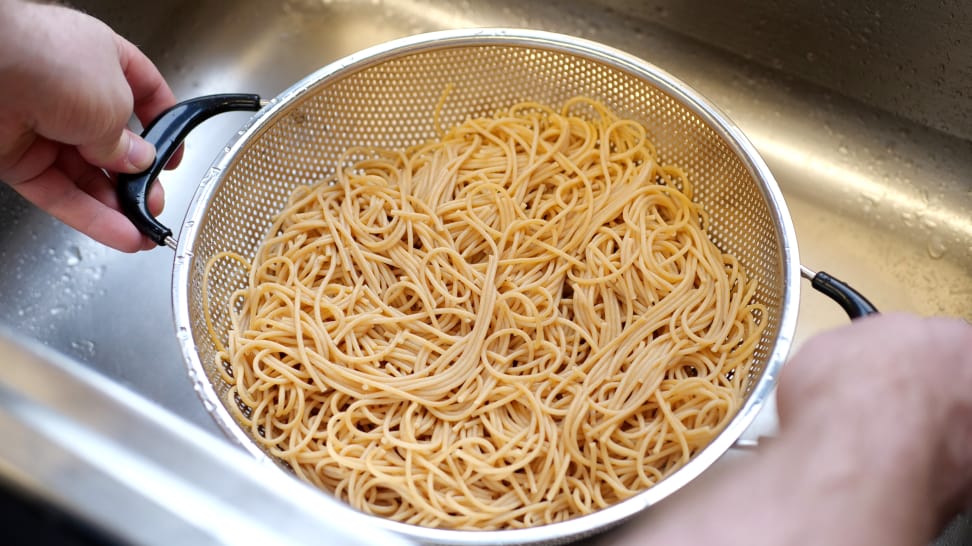 How We Tested
The Tester
Hi, I'm Lindsay Mattison, a trained professional chef and a self-proclaimed pasta fanatic. While I have no Italian roots, I'm seriously passionate about noodles and I ran a pasta restaurant for four years. I've learned the hard way that a bad colander is frustrating to use and harder to clean, so I'm here to help you avoid my mistakes!
The Tests
We chose seven top-rated colanders of all shapes and sizes and put them to the test. We wanted to know whether the material type (stainless, enameled, plastic, or silicone collapsible), perforation, and bowl shape made a significant difference in overall performance, structure, and ease of cleaning.
To test overall performance, we looked at the hole size and positioning to determine effectiveness. Holes that were too large couldn't rinse small items like rice, and thin-profiled pasta would fall right through the cracks. If the perforations were too small, though, the colander would become clogged and the water wouldn't drain properly.
We were also interested whether the colander's structure held up to our rigorous tests. Collapsible models might be great for storage, but they needed to be sturdy enough to hold up to the weight without falling apart. And footed colanders were great at adding extra elevation to drain the water, but they did us no good if they fell over in the process.
Finally, ease of cleaning is a crucially important factor with any colander. Have you ever had to clean dried pasta bits or tomato seeds out of those tiny little holes? I have and it's a pain, so we let those products dry in the colander and measured how long it took for us to clean them out.
---
Other Colanders We Tested
Advertisement - Continue Reading Below