Much like the subjects of a Times writeup of Williamsburg's artisan DIY laundry detergent makers, this Amana seemed seemed overly laid back and determined to buck the norm. Old folks may grumble that it doesn't have much of a work ethic, with its narrow temperature profile and uneven heating. But we say it's a generational problem: small ranges like this aren't known for their performance, and the AGG222VDW is no exception.
Ol' school is in session
What you see is what you get.
The Amana AGG222VDW has a certain throwback charm. It's by no means a good looking range, but its appearance harkens back to a simpler time when ovens were just for cooking, not searching Pinterest for recipes. In short, what you see is what you get. The range features four sealed gas burners, a 2.8 cubic foot oven below, and below that, a bottom drawer that contains the broiler. Most importantly, it's only 20 inches wide—an absolute necessity for some small kitchens.
There is nothing complicated about the controls on this range. Four dedicated dials control the burners, while a central dial controls the oven and broiler. Those expecting touch screens or at the very least button controls should look elsewhere—although to be fair, there is an Oven Light switch.
The slow food movement
You may find yourself particularly limited with this stovetop's total temperature range.
Some argue that modern life has become way too frantic, and that folks should deliberately take extra time to fully experience the world. If its boiling performance is any judge, the Amana AGG222VDW embraces this philosophy wholeheartedly. The primary burner took a total of eight minutes to boil 48 oz of water. So if you plan on cooking that pasta you just made from scratch, our advice is that you pop open a PBR and relax.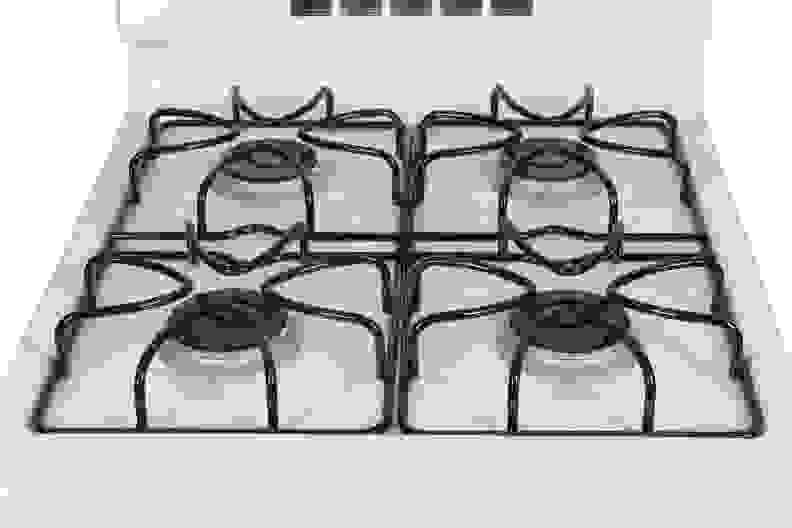 If you plan on searing seitan or grass-fed beef, the AGG222VDW's rangetop has a very narrow band of temperatures that spans only 260ºF. The lowest temperature we recorded was 216ºF, so simmering is out of the question here.
Temperature regulation is way too mainstream anyway.
All three oven settings we tested were woefully imprecise.
The Amana AGG222VDW defies all preconceived ideas of order and standards. Oh, you think 170ºF is a Keep Warm temperature? Well, how about 200ºF? And the flagrant disregard for societal conventions doesn't end there: instead of a Max temperature of 550ºF, this Amana maxes out at 500ºF.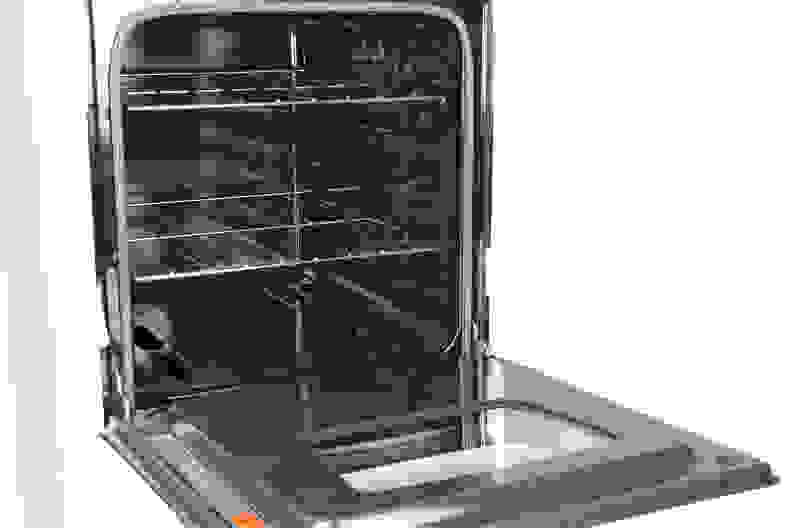 It seems the AGG222VDW feels the same way about temperature regulation, as all three oven settings we tested were woefully imprecise. And when they finally did settle on (inaccurate) temperatures, the mercury fell and rose. The broiler also proved underpowered, but at least that tiny oven cavity took a very short time to preheat.
Landlords liked this compact range before it was cool
It's almost impossible to please everyone, and at the very least Amana has attempted to combine the convenience of a small range with the performance one expects from a (nearly) $600 appliance. As small, rented apartments increasingly become small, owned condos, the 20-inch range market is getting a bit more interest from homeowners who want a good oven, not just landlords who want a good deal.
Sadly, while the AGG222VDW should fit in even the tiniest kitchen, chances are it will find itself relegated to the sole job of reheating takeout. Despite a blisteringly fast preheat, almost all other aspects of the AGG22VDW's performance proved subpar. Compared to other ranges around the same price point, this Amana may be the worst choice. Unfortunately, if you've got just a 20-inch opening for a range, it may be your only choice.
The Amana AGG222VDW underperformed in almost all of our tests. The only saving grace was the lightning-fast preheat and good temperature accuracy in the Keep Warm setting.
A pre-heat that would make Wally West proud.
As previously mentioned, the pre-heat was undoubtedly the star of this range, reaching 350ºF in less than five minutes. Things were less rosy elsewhere; despite an extremely accurate Keep Warm (240ºF) setting, the 350ºF and Maximum setting of 500ºF were both unable to reach or maintain consistent temperatures. The 350ºF setting alone had a total temperature variance of 61°F too warm and 34°F too cold, which is larger than we like to see.
The broiler did not fare any better. It failed to reach the target temperature of 611°F after 16 minutes—the maximum time our test allows. It did reach 565°F, which should suffice in most cases.
The rangetop did little to redeem our opinion of the AGG222VDW.
The AGG222VDW rangetop features an extremely limited range of temperatures with an average low of 219ºF and an average high of 438ºF. Considering that water boils at 212ºF anyone attempting to simmer with this range may find it an exercise in frustration.
Considering the average high of 438ºF it's no surprise that the AGG222VDW failed to reach boiling at a reasonable time. The primary burner took a total of eight minutes and 41 seconds to boil 48 oz of water. With that in mind, should you purchase this range you may want to invest in a good electric kettle to go with it.
Meet the tester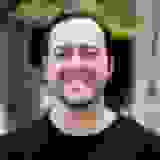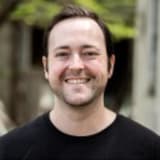 James Aitchison
Staff Writer
@revieweddotcom
Checking our work.
We use standardized and scientific testing methods to scrutinize every product and provide you with objectively accurate results. If you've found different results in your own research, email us and we'll compare notes. If it looks substantial, we'll gladly re-test a product to try and reproduce these results. After all, peer reviews are a critical part of any scientific process.
Shoot us an email