Considering that the 3054 is one of the best gas ranges we've tested to date, we had high hopes for the 3032. For the most part, we weren't disappointed: The FGGF3032MF lacks some features—more on that later—but in terms of actually cooking food, it succeeds in every way.
Design & Usability
Restrained looks and features
Like so many gas ranges, the FGGF3032MF features a suitably modest "transitional" aesthetic that offers only cursory nods to the hard edges and straight lines found in most "pro-style" cooking appliances.
As with many other Frigidaire products, the FGGF3032MF is finished with the company's smudge-proof stainless steel. The trim is more resistant to dirt and unsightly fingerprints, but it's a little darker than most other stainless steel appliances. If your kitchen isn't entirely outfitted with Frigidaire products, this model might not quite match.
Though sale prices differ, the 3032's MSRP is about $100 cheaper than the aforementioned 3054 The main reason behind the lower price seems to be a reduction in cooking features. Gone is the 3054's Quick Preheat, Quick Clean, Effortless gliding oven rack, SpaceWise half-rack, Sabbath mode, griddle, and—most tragically—the excellent true convection system. (True convection adds a heating element inside of the fan for even heating—this oven just adds a fan to an existing setup.)
As a result, the FGGF3032MF is left with only the Easy temperature probe, Quick Bake convection, Quick Boil, and continuous burner grates. Not bad, but we would trade them all for true convection.
Rangetop
Hot diggity!
Due to heat transfer and other factors, gas burners will never get as hot as electric or induction versions (even though induction burners don't actually get hot). For this reason, gas burners tend to max out at around 400°F give or take a few degrees, and this model is no exception: Burners averaged about 418°F. This may seem low, but rest assured 99% of your high heat cooking needs will be met by those temperatures.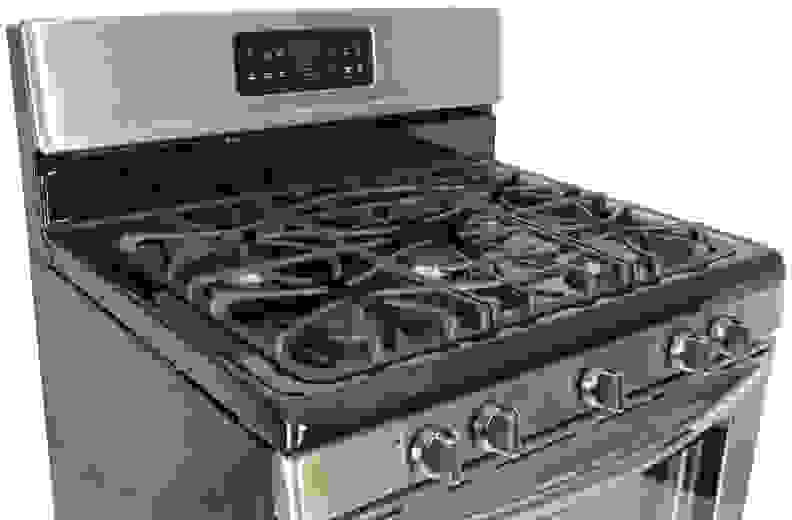 In any case, the real test of a rangetop is its low temperature performance. We're looking for low and steady temperatures. While we can't test for steadiness, the FGGF3032MF managed an average low temperature of 127°F across the five burners. You'll still need a bain-marie (double boiler) for melting chocolate, but you should have no trouble simmering sauces or poaching fish.
When it came to our boiling tests, the main burner (front right) impressed with a five minute boiling time for six cups of water. That's an excellent result for any burner, but spectacular for gas. The remaining burners were less impressive: We recorded boiling speeds between 9-12 minutes.
Oven, Broiler, & Convection
Slow and steady (but not that slow)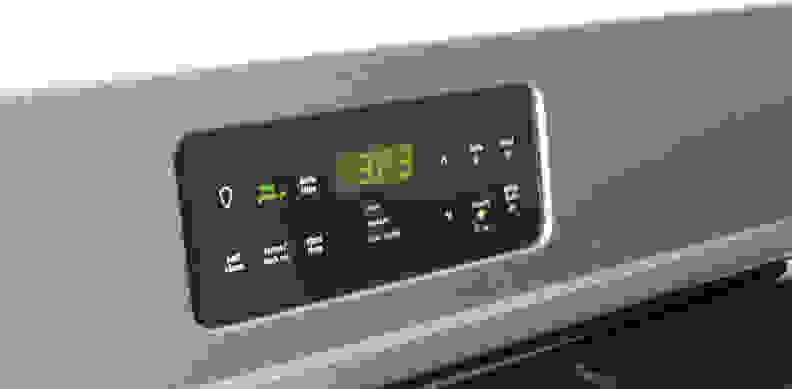 Considering the pedigree, it's not surprising that the FGGF3032MF's oven performance was almost on par with the 3054. The lack of true European style convection was notably absent, but the oven still impressed in our tests.
The oven reached a steady preheat temperature of 350°F in a mere six minutes. Unfortunately, the boiler was sluggish by comparison, and needed eight minutes to reach the target of 600°F.
Just-adequate broiler aside, this oven did pretty much everything right. While using the standard bake setting, we found few issues with food uniformity. Our test cookies were so consistent they may well have been clones of each other. While the bottom of our test food was noticeably darker than the top, that's pretty standard unless you use a true convection setting.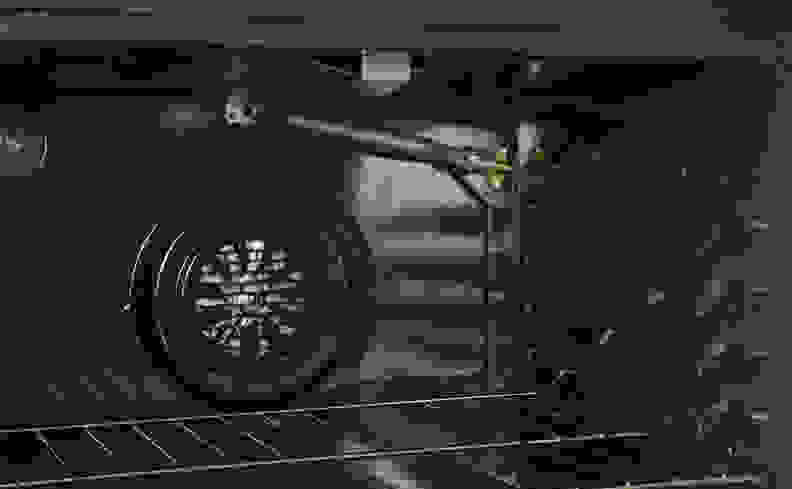 And speaking of the fan-only convection setting, this one had a positive effect on food that normally takes longer to cook—such as cakes—and a negative impact on food that takes less time. Our advice for any oven with a convection setting is to stick with the standard baking option for quick items like cookies.
Bringing the Heat
Second best ain't that bad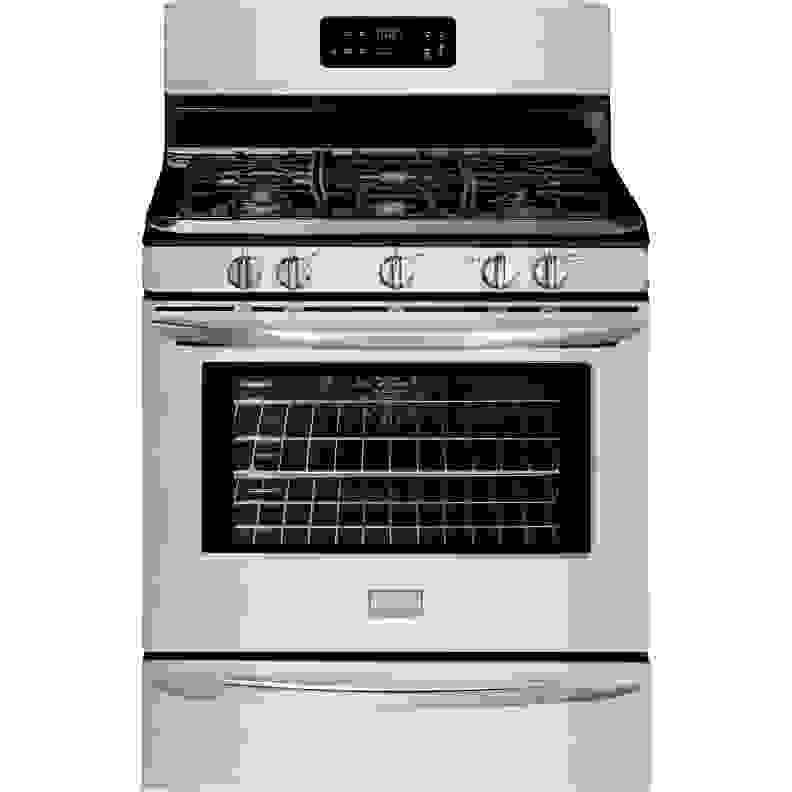 In a way, the Frigidaire FGGF3032MF is a no-brainer. Great rangetop? Check. Great oven? Check. Good looks? Check. Great price? Check, check, and check! However even with all that in mind, the choice between the FGGF3032MF and the FGG3054MF—with its slightly better performance and rich feature spread—comes down to frills and how much you want to save.
Both ranges are excellent choices and we recommend each of them. At the end of the day, the FGG3054MF remains the better buy, but only does so by the narrowest of margins. Add to this the fact that the FGG3032MF is currently on sale for an insanely low price of $649, and that difficult choice becomes a whole lot simpler.
If you don't care about European-style true convection (although you really should) and a bunch of extra cooking or cleaning features, then the Frigidaire FGG3032MF is definitely the way to go.
Oven & Broiler Performance
When it came to preheating, the FGGF3032MF both excelled and disappointed. The oven itself took 6 minutes to reach 350°F, which is astoundingly fast. However the broiler took an sluggish 10 minutes to reach 600°F.
We test oven temperature accuracy and cooking uniformity by baking a batch of cookies, then two cakes. Then, using a light spectrometer, we measure and compare the "doneness" of each individual cookie, as well as the overall consistency of the cakes.
The standard bake setting resulted in perfectly uniform cookies, with little to no noticeable difference between them. The bottom of the cookies were slightly overdone in comparison to the top, but that's to be expected. In order to avoid burning the bottom of your food, we recommend a lightly colored pan.
The cakes we baked using the standard setting were fairly uniform, however the right edges of the right cake were slightly burnt.
The convection setting resulted in extremely consistent cakes across the board. We advise using this setting for more delicate foods, as the cookies were overdone.
Rangetop Performance
The FGGF3032MF features one of the better gas rangetops we've tested. The front right burner managed to bring six cups of water to boil in four minutes, an impressive result for any burner and an excellent one for gas.
The remaining burners are less useful for boiling, though still quite capable. The front left, center, and rear left burners each took between 9 and 12 minutes to boil 6 cups of water.
Burners managed to achieve some pretty impressive simmer temperatures, as well. The rear right burner got as low as 123°F, while the remaining burners bottomed out between 129°F and 173°F.
Meet the tester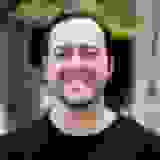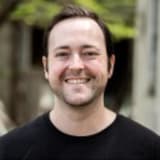 James Aitchison
Staff Writer
@revieweddotcom
Aside from reviewing ovens and cooktops, James moonlights as an educational theatre practitioner, amateur home chef, and weekend DIY warrior.
Checking our work.
Our team is here for one purpose: to help you buy the best stuff and love what you own. Our writers, editors, and lab technicians obsess over the products we cover to make sure you're confident and satisfied. Have a different opinion about something we recommend? Email us and we'll compare notes.
Shoot us an email