Our tests show it's got all the advantages of induction, plus a fantastic 5.3 cu. ft. oven with true convection, an eight-pass broiler, and rolling racks. Extra features include a temperature probe and a variable-temperature warming drawer.
Even on sale, the PHS920SFSS rarely drops below $3,200. That might seem pricey—especially for a cleanly-styled slide-in that lacks design elements like chunky knobs and cast iron, which some folks think are necessary to make a great range. But the proof is in the performance, and the PHS920 delivers.
Still, what we like best about the PHS920SFSS is that it uses the latest technology to make cooking easier, not more complicated.
We put ranges through a series of rigorous, standardized lab tests to measure everything from how quickly the oven preheats to whether it can simmer and sear.
The PHS920SFSS excelled on nearly all accounts, and it turned out to be one of the best ranges we've ever tested.
Convenient simplicity
The PHS920 is sleek, with clean edges and that stainless steel sheen. The rangetop and trim are contrasting shades of grey. It doesn't look too modern for a traditional kitchen, and it doesn't look too traditional for a modern kitchen. Designers would call the look "transitional."
A 5.3 cubic-foot oven shares space with a variable-temperature warming drawer. As far as slide-ins go, its capacity is on par with the competition, though the Samsung Chef Collection induction range offers a slightly larger cavity. Still, you'll have no problem fitting your Thanksgiving bird in the GE's oven.
×
Design/usability
The rangetop has four induction burners—including an 11-inch Power Boil element—along with a rear central warming zone. Digital rangetop and oven controls are conveniently located on the front of the range. The induction rangetop can be set to 19 different power levels, which can be adjusted in half-level increments by pressing plus and minus buttons. We'd prefer a quicker way of scrolling through temperatures, but the controls are very easy to clean.
Oven features are pretty standard, with the addition of a probe that measures internal food temperature. There's also a self-clean option that allows you to leave in the PHS920SFSS's roll-out racks, and a steam clean for lighter messes.
The most vital part of our oven testing is when we bake real food. In our cookie tests, we bake sugar cookies in the oven, then measure the difference in browning from one cookie to another, and the difference in browning between the cookie tops and bottoms. We do the same with cakes, but also note the degree to which different spots in the same cake vary in doneness, and ensure that our cakes rise evenly.
Both the cookies and cakes we took out of the PHS920 were slightly burnt. However, that's not a problem here. We're more concerned with how items burn, and in this case, cakes and cookies all emerged with evenly dark bottoms and light tops. Cakes were especially dark around the top edges, and the bottom edges actually stuck to the pan, although they did bake more evenly than the cookies.
×
Bake tests
What we're seeing here is pretty typical—on-the-box recipes aren't optimized for all ovens, and it's up to the chef . Luckily, the PHS920 can make that happen: The PHS920 appears to have great air circulation, which we know because each cake and cookie had almost identical issues with browning. This oven may not bake the way your old one did, but user properly it can yield perfect results.
We'd recommend using parchment paper instead of greasing your pan, or swapping a dark metal pan for a light metal or glass one. Using a higher oven rack, shortening your baking time, or even bumping down the oven temperature very slightly may do the trick. You'll have to play with it—and most importantly, pay attention to whether things are burning, underdone, etc.—but that's the case with all ovens.
What's most important is that this one bakes so evenly and consistently that it frees you up to experiment under controlled conditions.
The oven's preheat at normal settings was way too long—17 minutes 30 seconds, to be exact—but so long as you stick to convection, you'll only have a 9 minute 35 second wait time.
The broiler, on the other hand, was pretty speedy, reaching 602°F in about 5 minutes 40 seconds.
This is one of the best rangetops we've seen, and we have zero complaints.
In our boiling test, we track how long it takes each cooking zone to boil water. We expect induction rangetops to be very speedy, but the PHS920 offered something truly remarkable. We used large pans on large burners and small pans on small burners, filled proportionately with water. Not a single burner needed longer than five minutes to boil water.
Three of the four cooking zones hovered around the three minute mark, with the right rear taking only 4 minutes 42 seconds to boil six cups—still remarkably fast for that much water.
×
Rangetop Charts
Cooking zones did extremely well in our temperature testing, with each burner meeting its highest possible heat in a range of 537°F to 559°F. The left front burner was the only one unable to meet or exceed 550°F.
The lowest temps we were able to measure were as low as we could hope for, more what we'd expect to see in a weather report for a hot summer day than in the results of rangetop testing. Only the right front burner, capable of reaching as low as 107°F, failed to dip below 100°F. Other burners ranged in temperature from 93°F to 99°F. We'd call that positively balmy. Finally, a place to melt chocolate without danger of burning.
A dream come true
Induction rangetops tend to be the best of the best when it comes to speed, responsiveness, and versatility. The PHS920's rangetop did not disappoint.
Induction burners are known for boiling very quickly, but some cooktops we've tested feature one or two burners that take a little bit longer. That's not the case with this GE appliance. We tested each burner with a proportionate pot of room temperature water, and none of the burners took more than five minutes. The 11-inch Power Boil burner had no problem boiling six cups of water.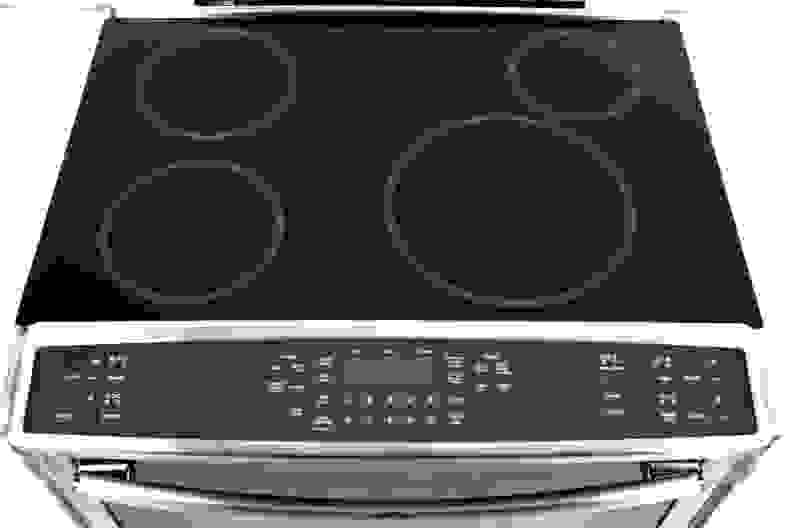 Rangetop temperatures were almost as impressive. Our standardized test pans hit their highest temperatures between 537°F and 559°F. You might not be able to heat up a wok to 650ºF, but that's plenty hot for anything else we could imagine. The lowest temperatures reached fell between 93°F and 107°F—some of the lowest temperatures we've ever seen on a rangetop. Because induction holds temperatures more evenly than gas or electric, that means you can melt butter or chocolate without fear of scorching.
The bottom line: We couldn't ask for a more versatile rangetop.
Consistent results—just what we want from an oven.
The fear with induction ranges is that the oven will fail to measure up to the superior rangetop. The PHS920, however, was nearly flawless.
First, the flaw: Without convection, we waited 17 minutes for the oven to preheat. When we turned on convection, however, that time was cut in half. The PHS920SFSS features a roll-out rack, which slightly increases preheat time, so you might want to remove them if you're looking to heat up your oven as quickly as possible.
The eight-pass broiler—called that because the element doubles back on itself eight times for optimal coverage—took only about 6 minutes to reach 602°F.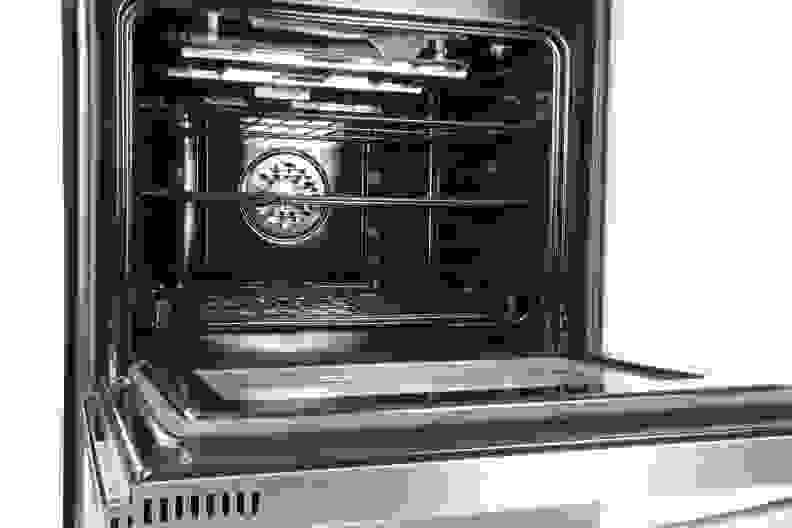 The cakes and cookies we baked on the conventional setting ended up a little burnt, but that's more a function of recipes and bakeware than the oven itself. That recipe on the side of the cookie box isn't tailored for any particular oven.
The good news is that these issues occurred extremely consistently from cake-to-cake and cookie-to-cookie. So while the oven may behave a little differently from what you're used to, you can likely adjust your baking style to get better results. Tricks like using parchment paper instead of greasing your pan, switching to light-colored bakeware, or rotating baked goods halfway through could help, but the most important thing is to check on your food throughout the cooking process to make sure it isn't burning.
As long as you're paying attention, the PHS920's electric oven will deliver even results.
The smart choice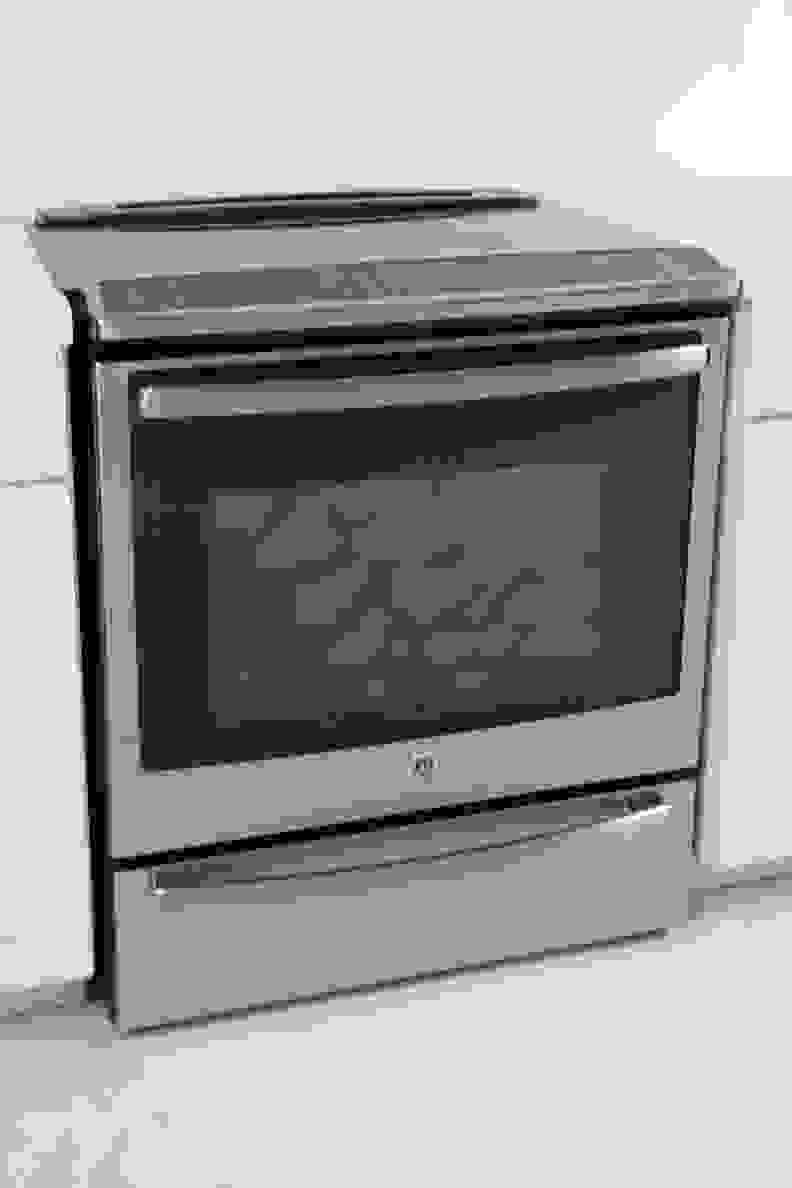 The GE Profile PHS920SFSS is an exceptional performer that marries the benefits of an induction cooktop to one of the best ovens we've tested.
Of course, induction offers outstanding speed and versatility. But we were especially impressed that the oven offers even baking, convection, steam cleaning, and a great broiler.
The PHS920SFSS's streamlined design may seem an odd choice for a high-end oven—especially when similarly-priced models have chunky knobs and continuous cast iron grates. But don't mistake innovation for gimmickry. All the technology on this slide-in range is there to make you a better chef.
If you care more about how a range cooks than how "professional" it looks, this GE is a great choice.
Meet the tester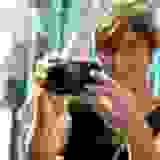 Kori Perten
Former Editor, Home & Outdoors
@Reviewedhome
Kori began her journalism career as a teenage fashion blogger and has enjoyed covering a wide variety of topics ever since. In her spare time, she's an amateur poet, avid reader, and gluten-free cake baker extraordinaire.
Checking our work.
Our team is here for one purpose: to help you buy the best stuff and love what you own. Our writers, editors, and lab technicians obsess over the products we cover to make sure you're confident and satisfied. Have a different opinion about something we recommend? Email us and we'll compare notes.
Shoot us an email