Ah, St. Patrick's Day. The parades, the green clothing, the beer. A holiday embraced and loved by all whether you're Irish or not. Besides holing up in a bar with a pint of Guinness for the day, it's also an excuse to try some Irish cuisine. Luckily for the non-Irish who are clueless about what classifies as Irish fare (like me), there are plenty of delicious St. Paddy's Day recipes on Pinterest. Here are the best 10 recipes to make your holiday extra festive.
1. A twist on corned beef and cabbage as finger food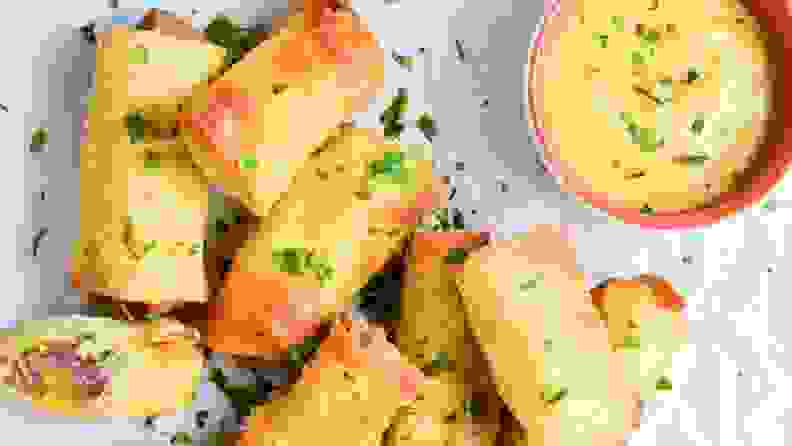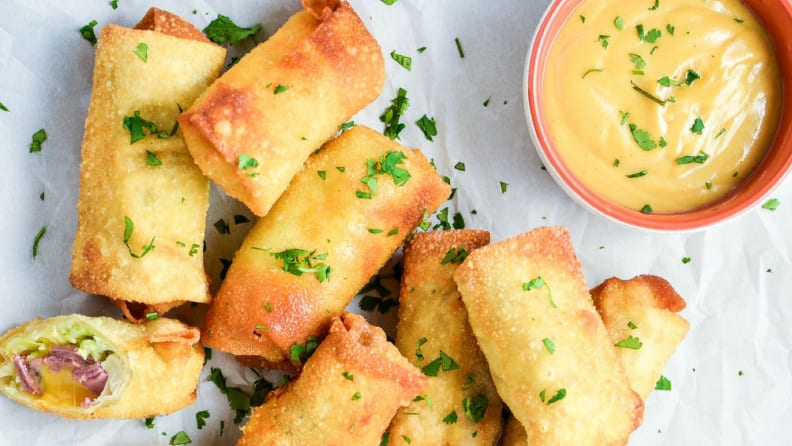 Corned beef and cabbage, though technically an Irish-American dish, has become an undeniable staple of this Irish holiday. These Corned Beef and Cabbage Egg Rolls from Cooking and Beer give you an Asian twist on the typical corned beef, and the homemade beer mustard dip adds an extra festive touch. For the perfect crispy rolls, you're going to want to cook them in a Dutch oven, like this best-seller from Lodge ($61.65 on Amazon).
2. Pancakes made out of spuds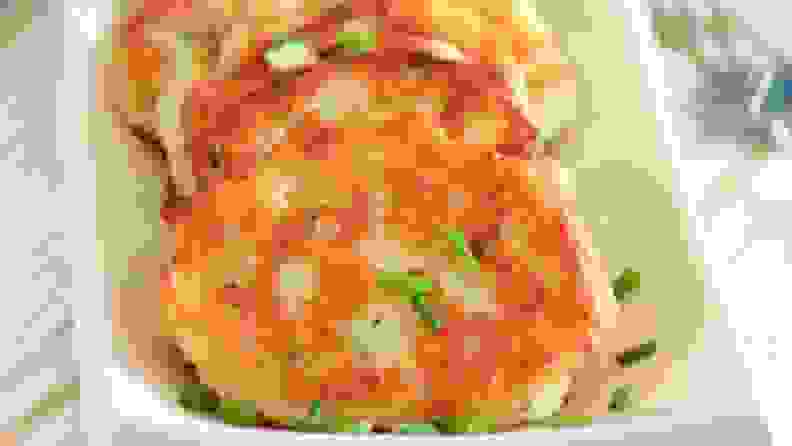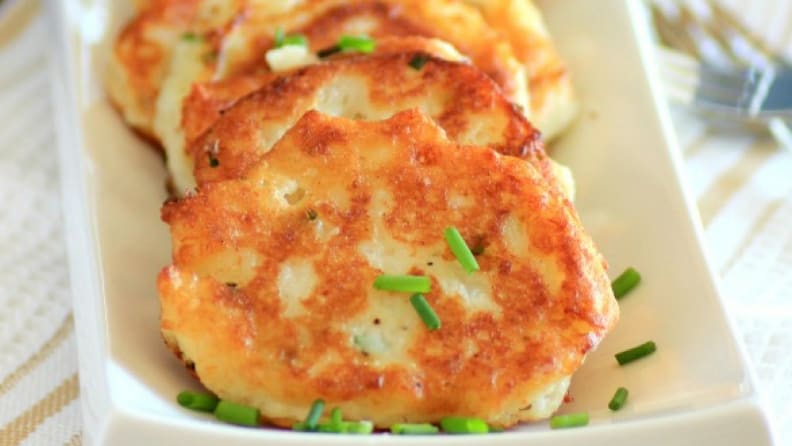 Ireland is also known as the land of the potatoes, right? These traditional potato pancakes from Noshing with the Nolands can be served as a delicious breakfast side or an appetizer to munch on. Be sure to use a good nonstick skillet to assure even browning without any sticking. If you don't have one already, we recommend the Calpahalon skillet, $31.75 on Amazon, which is the best we've tested.
3. Sliders that are just as good the next day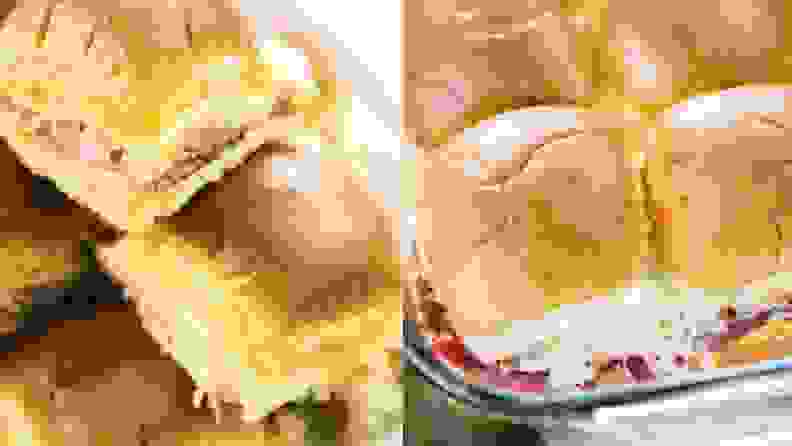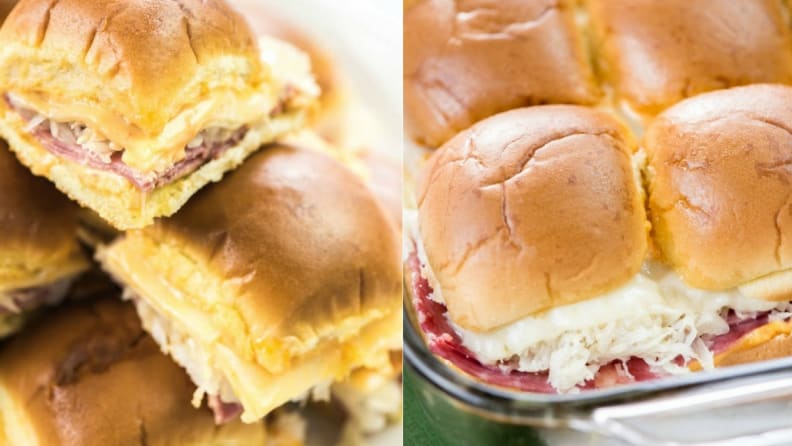 The only thing better than noshing on a round of burger sliders may be a plate of reuben sliders. These Baked Reuben Sliders from Real Housemoms are perfect for passing around at a St. Patrick's Day party. If there are leftovers, you can store them in the best glass food containers for later.
4. An Irish take on Bangers and Mash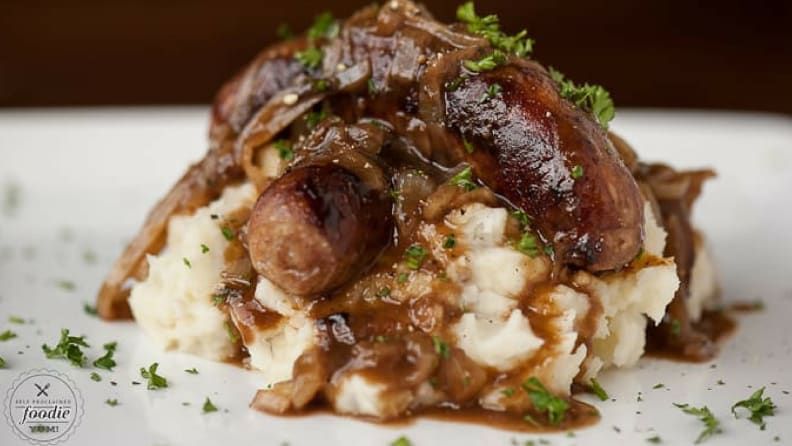 This traditional English dish reaches and whole new level when you drizzle Guinness gravy on top. This recipe for Bangers and Mash with Stout Onion Gravy from Self Proclaimed Foodie is made with Guinness to transform your dining table into an Irish pub. Make sure you have a good cutting board like our favorite ($21.75 on Amazon) to chop through all those potatoes.
5. A cheesy and boozy soup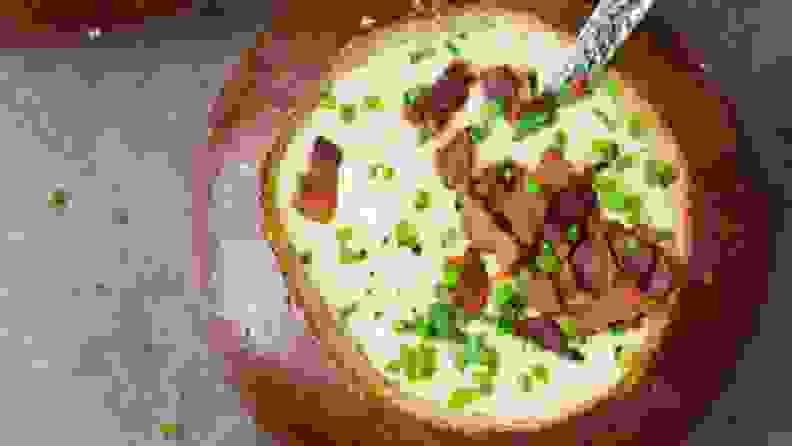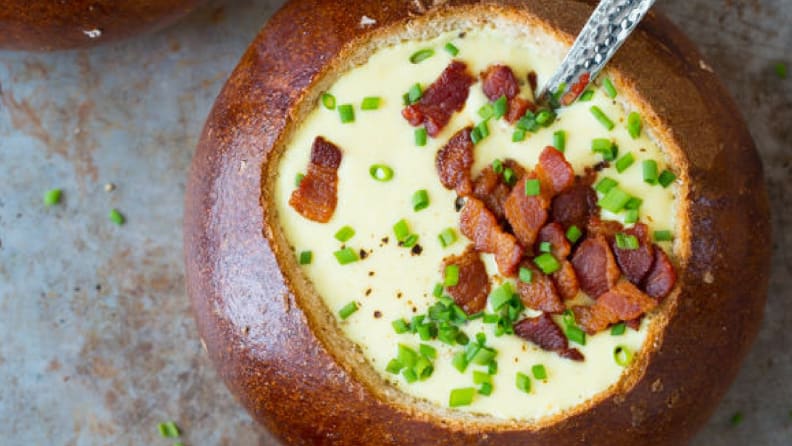 Ask anyone: soup is best served out of a bread bowl. The Irish Beer Cheese Soup from A Spicy Perspective is double the Irish featuring Irish cheese and Irish beer. For evenly blended ingredients you're going to want to use a reliable, but affordable blender.
6. A beef stew with the flavors of Guinness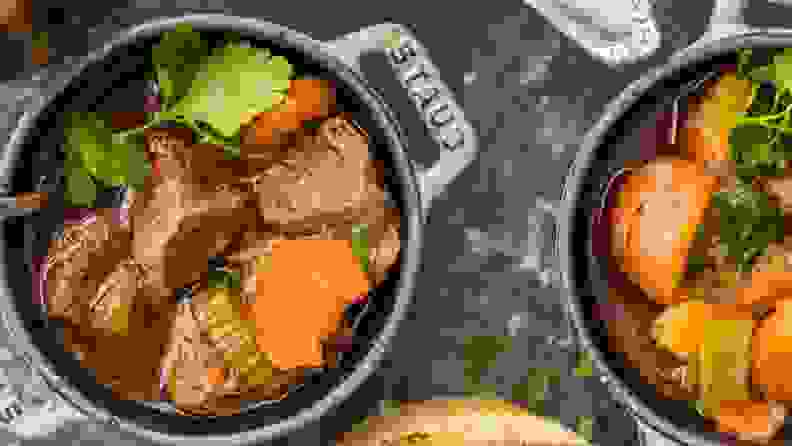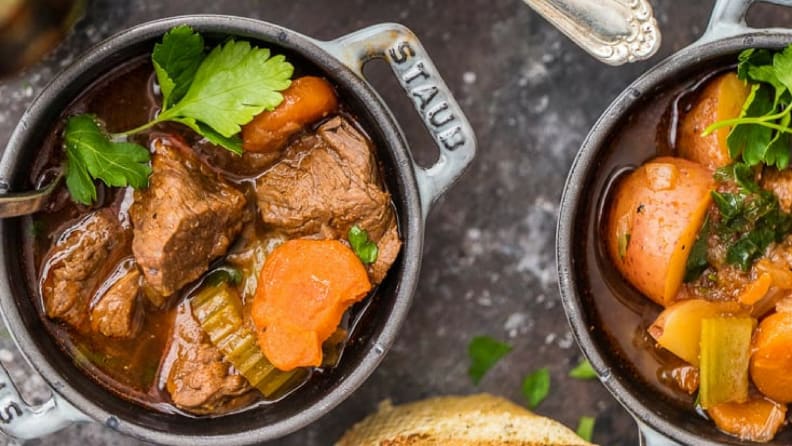 For a big bowl of Irish comfort food you're going to want to make the Slow Cooker Guinness Beef Stew from The Cookie Rookie on St. Patrick's Day. The flavors of Guinness soak into every ingredient while it simmers all day in a slow cooker, which also means less work for you.
7. A traditional take on Irish fare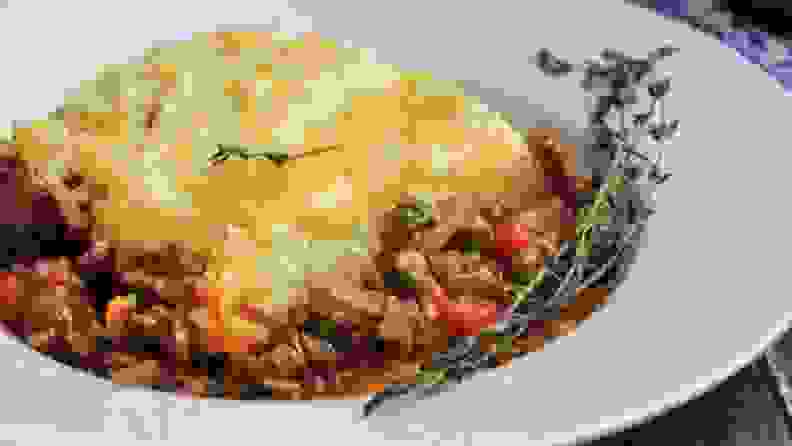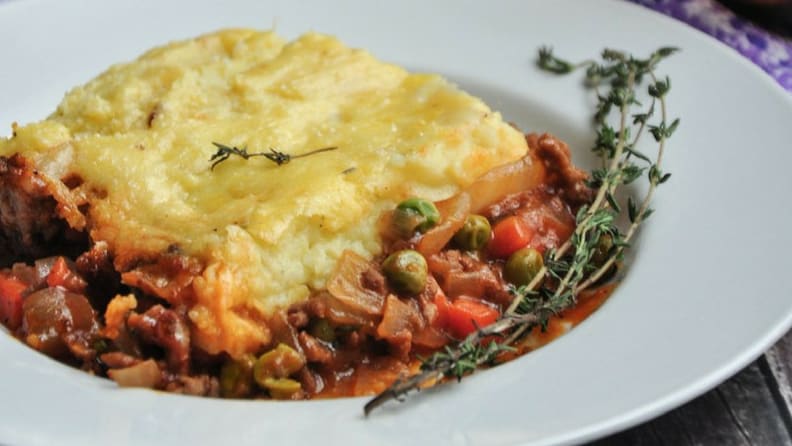 With layers of ground meat, vegetables, mashed potatoes, and scrumptious gravy, shepherd's pie is a favorite amongst those with or without Irish heritage. This version from Street Smart Kitchen, which uses ground beef instead of the tradition lamb or mutton, goes hand in hand with St. Patrick's Day. You'll need a sturdy chef's knife to chop up six cups of potatoes, not to mention all the other ingredients.
8. Cheesecake bites that are delicious and boozy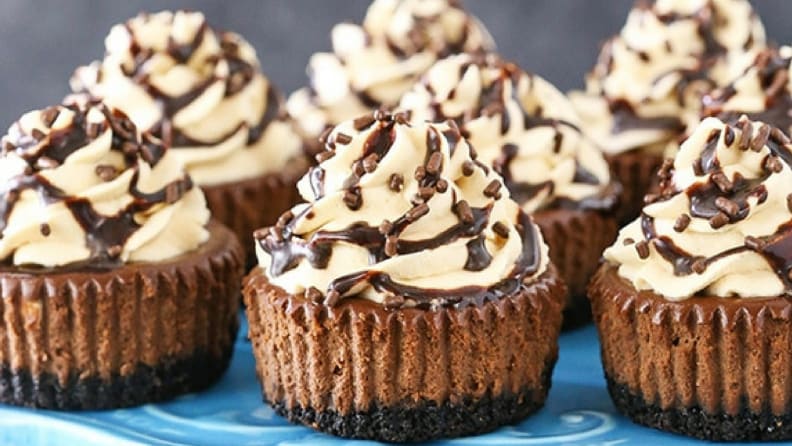 Warning: this treat is not for kids. With Irish cream liqueur in the frosting and filling, these Mini Baileys Chocolate Cheesecakes from Life, Love and Sugar make delicious boozy bites. Be sure to use a stand mixer for a light and fluffy frosting, our favorite is the KitchenAid.
9. Mini loaves of Irish soda bread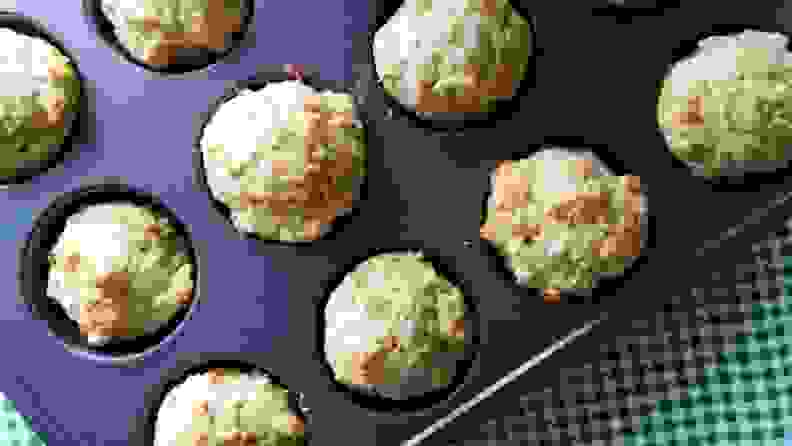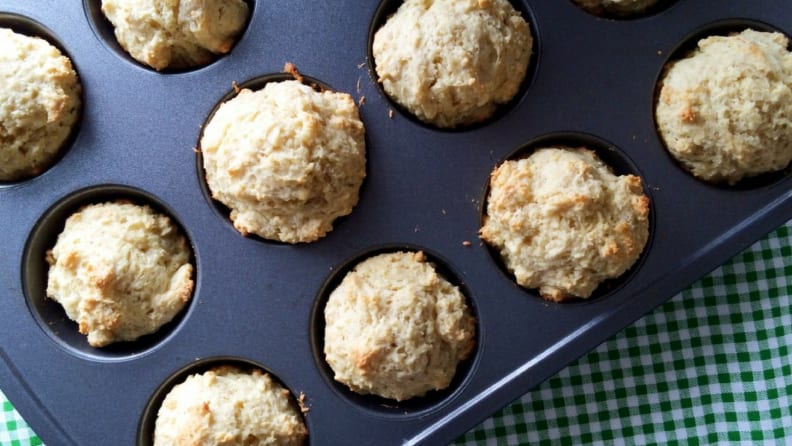 There's something about dense and moist Irish Soda Bread that has us reaching for seconds. These Irish Soda Muffins from The Gingham Apron are great as a side at dinner, but can also be slathered with honey for dessert. To make sure everything is just right, you might want to invest in a kitchen scale.
10. The shake that makes March memorable
This list wouldn't be complete without the drink of March: a Shamrock Shake. This copycat version from Baking Beauty is just as good as the original from McDonald's and can be blended up to feed a crowd. Use a high-powered blender to whip up these fan-favorite mint shakes.
Prices are accurate at the time of publication, but may change over time.