Ovens & Ranges
16 delicious recipes you can make with matzo
Matzo: It's what's for breakfast, lunch, dinner, dessert, and snacks.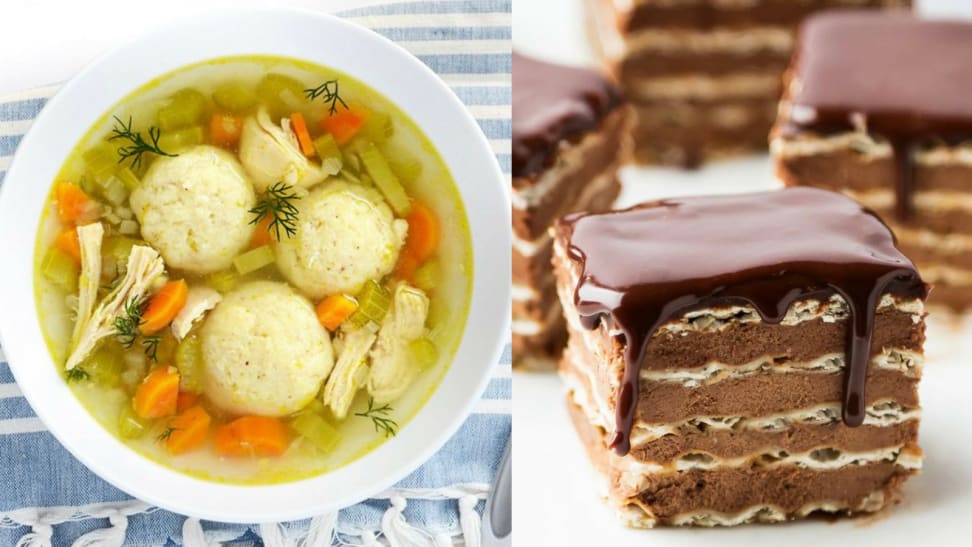 Credit: Budget Bytes /Tasting Table
I'm going to be 100% honest here. I am Jewish, and I mostly learned about Passover from 'Rugrats.' You know the episode. Grandpa Boris tells the story of Passover to the kids, and Tommy becomes Moses and he parts the Red Sea and frees the Hebrews from slavery, but they have to leave ASAP so their bread didn't rise, hence the discovery of matzo. I actually think I learned more about religion, history, and life from 'Rugrats' than I did in school, but that is neither here nor there. Back to matzo.
I personally love matzo. Ever since I can remember during Passover, I have decked my matzo out in butter and jelly and gone to town on the so-called 'poor man's bread.' But there are so many other ways to eat matzo. Fun ways. Unique ways. Delicious ways.
Here are 16 recipes you can make with all the matzo that comes in one package, because, uh, that's a ton of matzo.


We made an adapted version of this recipe, and it was REALLY good!
2. Chocolate Toffee Matzo Crack from Tastemade
Related Video: Make this super simple Matzo Pizza by Skinny Taste