Ovens & Ranges
2015 Best of Year Range, Oven, and Cooktop Awards
Whether you're broiling a steak or melting chocolate, these are the appliances you should buy.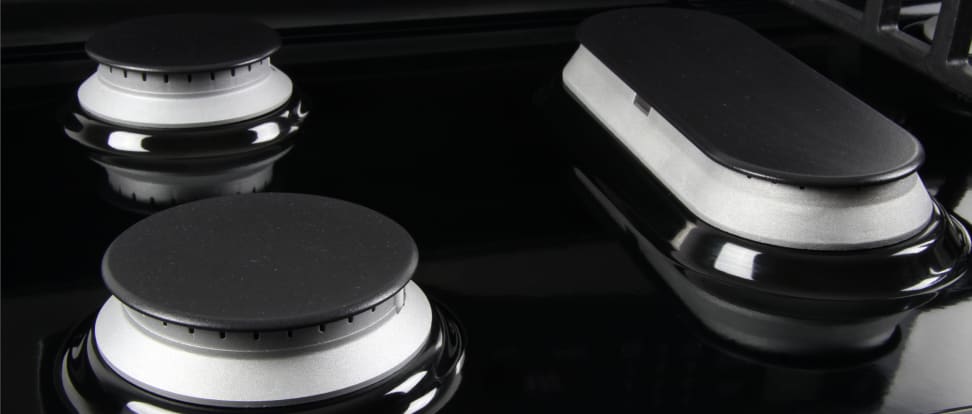 Credit:
Without an appliance to cook your food, your kitchen would just be a pantry—and your family and guests would be eating a lot of takeout. Who can live like that?
From freestanding and slide-in ranges to wall ovens and embedded cooktops, the place where you cook your food is where your family and friends will come together to share a meal. That's why it's important to make the right choice for you when buying a cooking appliance.
Whether you want gas or electric, or are excited to try induction, here are some of our top picks for 2015.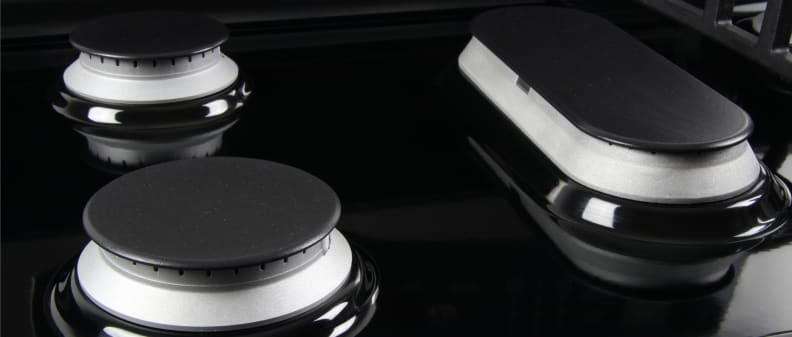 Best Gas Range: LG LRG4115ST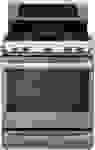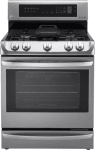 This brand-new range marks the debut of LG's ProBake system. It's a unique design that moves the oven's gas burner from the bottom to the back of the appliance for more effective convection cooking. The result? More even baking, faster preheating, and easier clean-up when you're done cooking. Read our review.
Best Value Gas Range: Whirlpool WFG515S0ES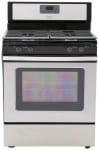 If you want to upgrade your kitchen but don't want to spend a lot, the Whirlpool WFG515S0ES is a great choice. For one thing, it features a stainless-steel finish and sells for under $500. But it isn't just about looks: The burners are good at simmering and boiling, the oven bakes and roasts evenly, and there's a self-clean feature. Read our review.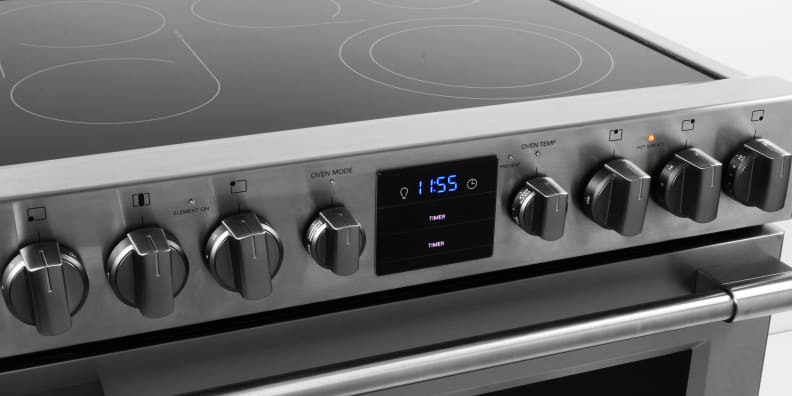 Best Electric Range: Frigidaire Professional FPEH3077RF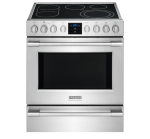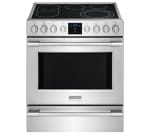 This Frigidaire has the sleek look of a slide-in range, but fits in the same cutout as a standard freestanding model. But good looks aren't the only way the FPEH3077RF upgrades your kitchen. Even heating and fast boiling meet neat features—like dual timers and convection baking. Read our review.
Best Value Electric Range: Whirlpool WFE530C0ES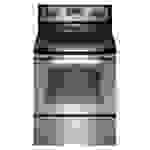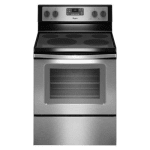 There are cheaper electric ranges than the Whirlpool WFE530C0ES, but none is as good of a value. For under $700, this range gets you convection, a warming burner, a stainless-steel exterior, plus steam-cleaning and traditional self-cleaning. Everything works as promised, too, so why spend more? Read our review.
Best Induction Range: Frigidaire Gallery FGIF3061NF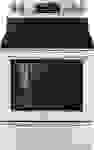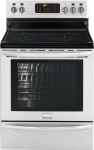 Induction burners—which use magnets to rapidly and directly heat pots and pans—used to be a lot more expensive than their gas and radiant electric counterparts. But with the FGIF3061NF, Frigidaire has drastically lowered the cost of entry for this exciting cooking technology. Now you can get all of induction's many benefits for around $1,500. Read our review.
Runner-Up: Kenmore 95103 — This Kenmore is based on the top-rated Frigidaire. If Sears is having a sale, it's also worth checking out.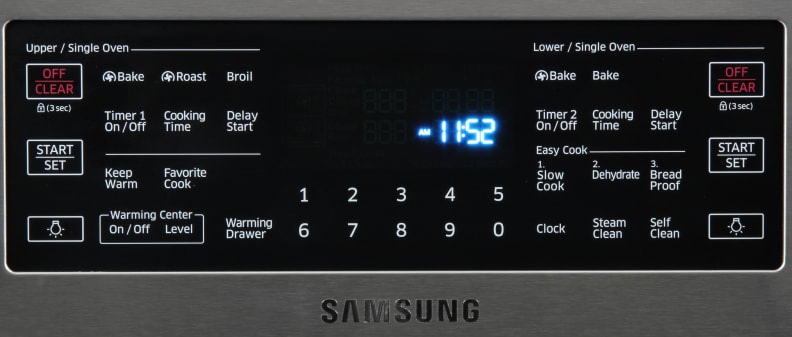 Best Double Oven Range: Samsung Flex Duo NE59J7850WS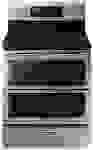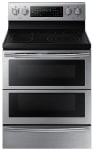 Samsung's innovative Flex Duo system lets cooks put a divider inside the oven cavity to cook two different dishes at once, or remove it to cook one large item. Want to roast a pork loin and bake a cake at the same time without mixing up your flavors? This is the way to go. The NE59J7850WS also offers a clever door that can either open all the way or offer access only to the top cavity. Read our review.
Best Gas Cooktop: GE Café CGP350SETSS/CGP650SETSS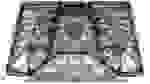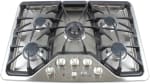 GE's upscale 30- and 36-inch cooktops are your best bets if you're looking to cook with gas. They boast impressive low-temperature cooking capability, quick boiling from a 20,000 BTU tri-ring burner, and dishwasher-safe grates and knobs that make for easy clean-up after the meal is done. Read our review.
Best Electric Cooktop: Electrolux EI30EC45KS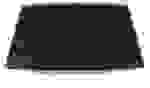 The best radiant electric cooktops are all about sheer cooking power. This understated Electrolux will get as hot as you'll ever need it to be, and can easily boil two things at once. When you're done, the ceramic surface is dead simple to clean, and its subtle design will blend into virtually any kitchen design. Read our review.
Best Wall Oven: Electrolux EW30EW55PS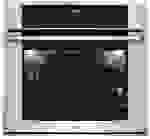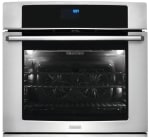 The dependably competent Electrolux EW30EW55PS has plenty of high-tech features, like a mode that automatically changes the temperature to follow your recipe. But arguably the coolest addition is the innovative Wave-Touch control panel, which hides all the features that you aren't using. The end result is an oven that retains its sleek appearance, no matter what you're cooking. Read our review.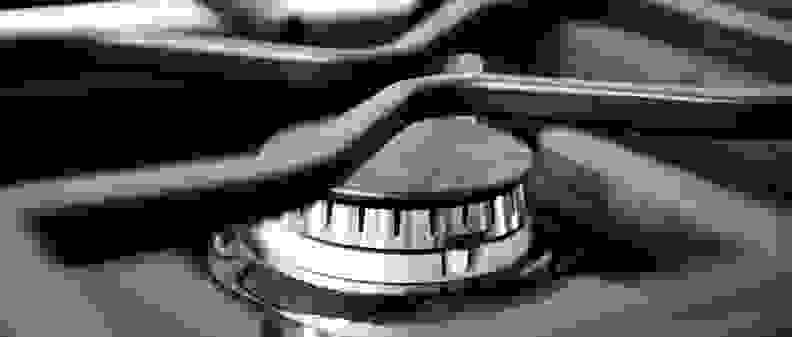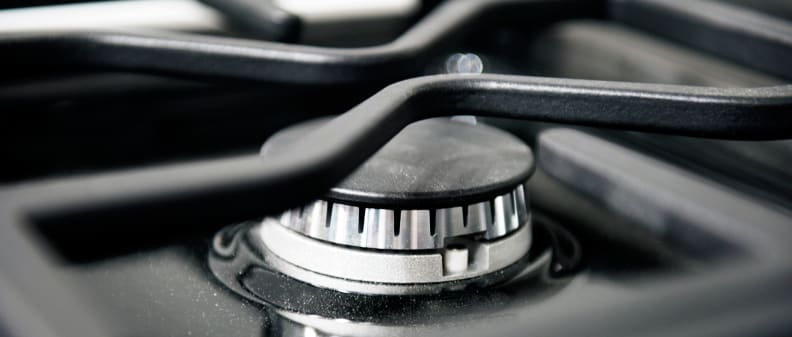 Best Luxury Appliance: Miele HR-Series Ranges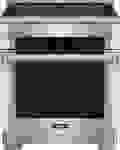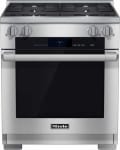 A high-end range is a must for a luxury kitchen, and Miele's new models are designed to be workhorses in addition to showpieces. They mix high-tech features (like automatic recipes) with unparalleled build quality and serious style. They're available in multiple sizes and fuel types to fit in any upscale home. Read our review.
Best Smart Appliance: GE Bluetooth Sous Vide Accessory
Sous vide isn't just for foodies anymore. The cooking method—which heats food slowly at a low temperature and results in juicy, tender meals—usually requires a slew of separate gadgets. But a new, tiny device that clips to the side of a pot lets you cook sous vide on a regular induction cooktop from GE. Read our review.
---
Best Appliance Design: Frigidaire Professional Series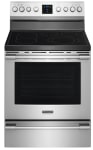 Frigidaire's new Professional suite of appliances offers an understated elegance at an affordable price. But the straightforward controls and thick handles aren't just for looks: They're designed to make cooking easier. An oven with two timers is especially useful. Read our review.
Best New Finish in Appliances: Black Stainless
Love the durability of stainless steel but wish it had a bit more personality? There's a new finish in town. It's called Black Stainless, and it uses a chemical process to change the color of real stainless steel to make it look darker. Variations are available from LG, Samsung, and KitchenAid. Read our review.