Ovens & Ranges
5 kitchen tools in your home that are begging for an upgrade
Best kitchen tools, best food, best life.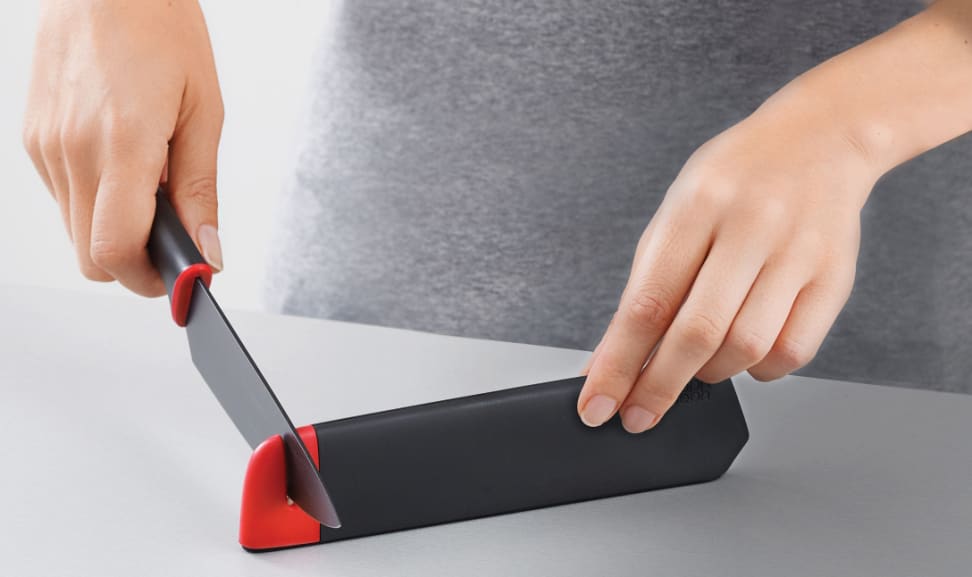 Credit: Joseph Joseph
No matter how fully you've outfitted your kitchen with cookware and gadgets, there's always something that will make cooking just a little bit easier, or your food a little bit tastier. There's always room for an upgrade.
With that in mind, I combed the show floor at the International Home and Housewares show in Chicago, where companies come from all over the world to showcase the latest and greatest in cooking and home products. I found loads of strange and beautiful things you can buy for your kitchen, but only a handful stood out to me as reasonable ways to upgrade the things you might already own.
Here are my picks for building a better set of kitchen tools.
1. Sharpen your knife game with a simple knife sharpener.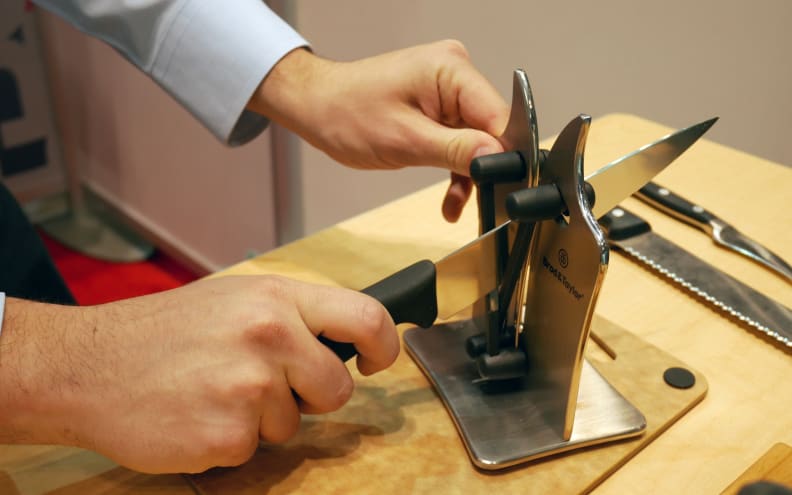 I've started to accumulate some reasonably good kitchen knives, but I know I don't care for them the way I should. I do my best to keep them out of the dishwasher, but when it comes to actually sharpening my knives, I'm kind of terrified. It seems like there are a million ways to go about it, and most of them look completely intimidating. I don't want to ruin my knives—or accidentally slice a finger.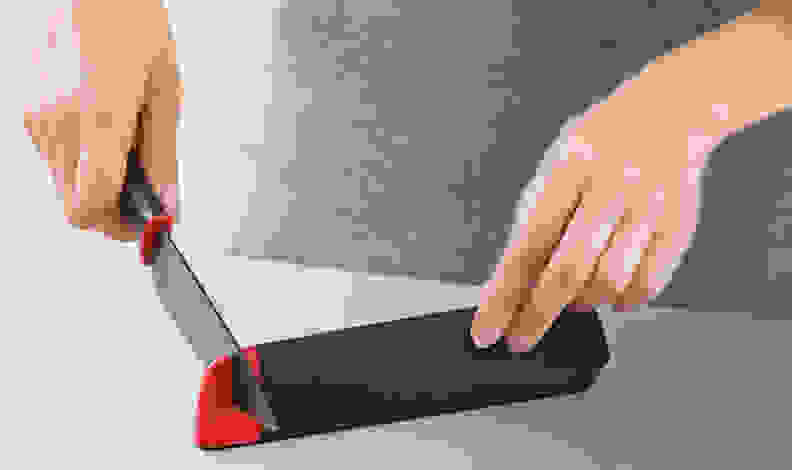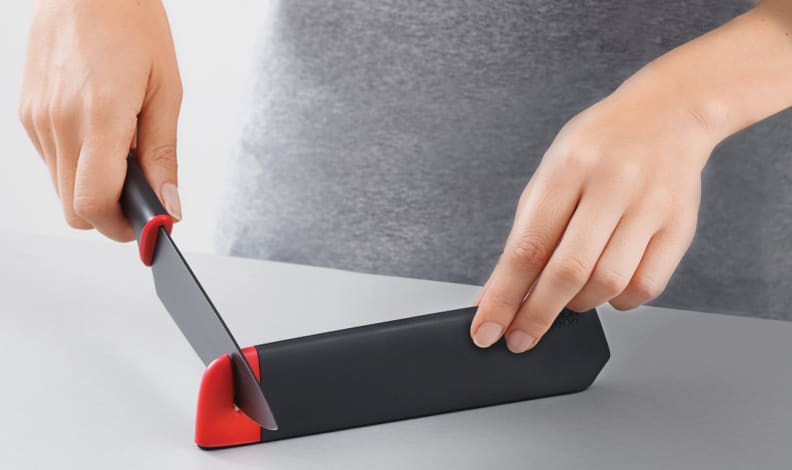 There were knife sharpeners aplenty at the International Home and Housewares show, where lots of kitchen gear was on display, but only two felt approachable. I ignored the giant power tool-style sharpeners, slipped past the dampened stone versions, and found the tools that didn't spook me.
Brod & Taylor's Professional Knife Shapener has been around for a while, but it frankly appeals because it looks easy to use. You run your knives over the x-shaped bars and they sharpen right up. I also think it's pretty nice to look at. It's on the pricier side ($119 on Amazon) but the rep I talked to said it should have a nice, long lifespan.
I also spied the new Slice & Sharpen knives from Joseph Joseph, which come in a sheath that doubles as a knife sharpener. There's a slit at the end of the sheath where you can run your blade back and forth to sharpen it. I like these because they're cheap and they don't take up extra drawer space. A paring knife, chef's knife, or santoku knife will set you back less than $20 each, and a set of two—which includes the chef's knife and the paring knife—is just $28.
2. Master your microwave with Kuhn Rikon's microwave pressure cooker.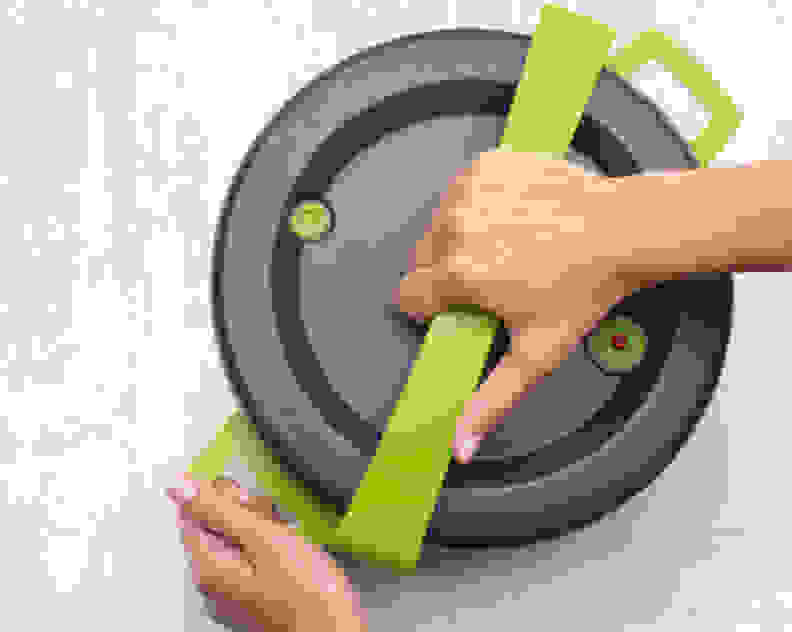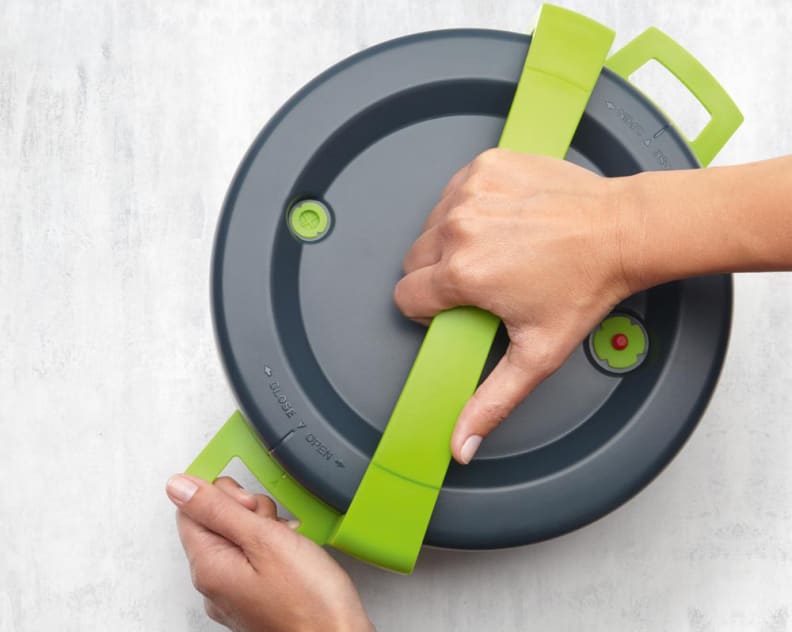 In Europe, Kuhn Rikon started off by selling pressure cookers. So when the cookware and kitchen tools company brought a microwave pressure cooker to the US, you'd better believe I took notice.
Compared with multi-purpose pressure cookers like the Instant Pot, Kuhn Rikon's Duromatic Micro microwave pressure cooker ($60) is stripped-down and simplified. No fancy controls, just a dishwasher-safe, nonstick container that can cook food under pressure when you toss it in the microwave. I talked to a rep from the company who claimed that the Micro can cook food even faster than a regular stove- or countertop pressure cooker.
I think of the device as a microwave upgrade. Microwaves are great for some foods, but not for others, and Kuhn Rikon's microwave pressure cooker should open up a bunch more options—not to mention it supposedly cooks those options faster than other methods. I know I'm eager to give it a try.
3. Trade in your trashcan for the Joseph Joseph Titan trash compactor.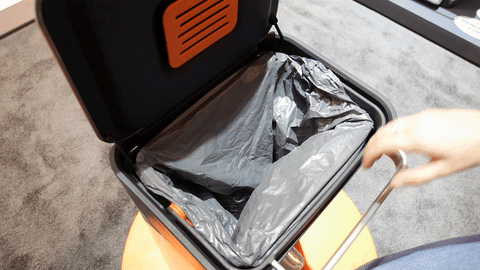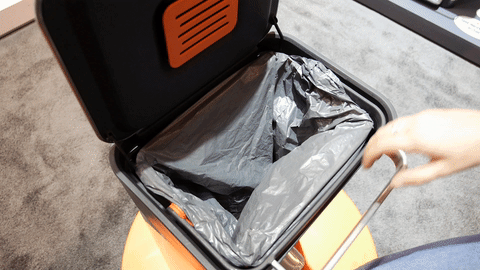 What does your trashcan do? Hold garbage? So does mine. But what if your trashcan was capable of, well, more?
Specifically, what if your trashcan was capable of holding more?
The Titan trash compactor from Joseph Joseph looks like an ordinary kitchen garbage, but it has a mechanism that allows you to crush and compact your trash in one swift, easy movement of a handle. Joseph Joseph claims this will allow your trashcan to hold three times as much garbage—perfect for folks like me who just really hate taking out the trash.
(Also: compacting the trash is kind of fun.)
You can purchase the Titan trash compactor come September, when it will retail for $199.
4. Swap your slow cooker or rice cooker for a multicooker.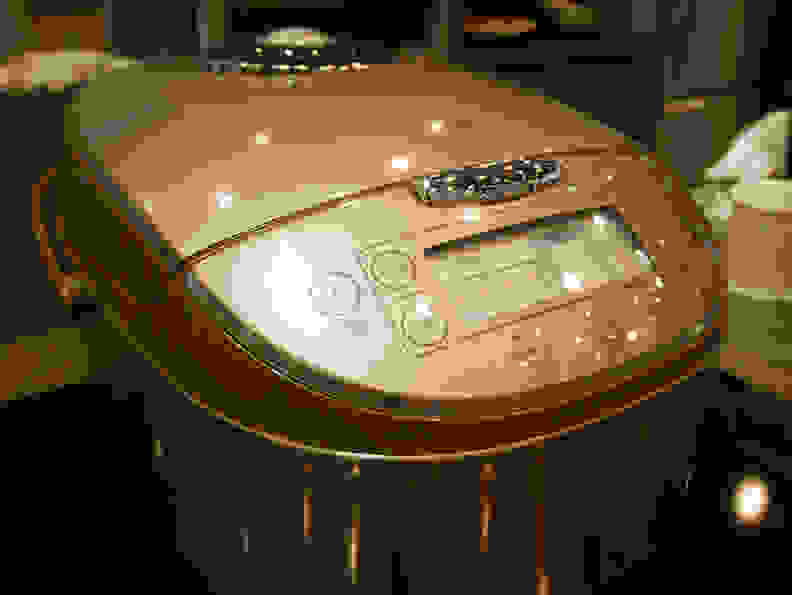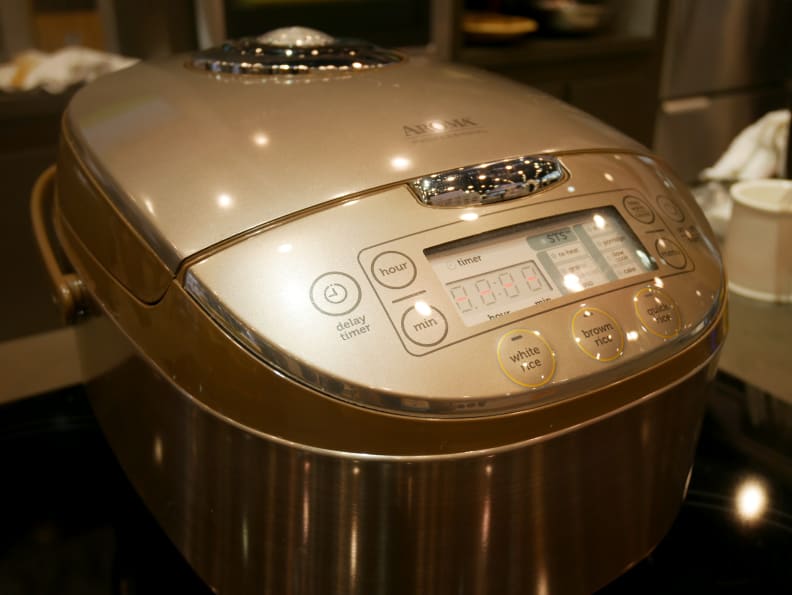 Do you have a slow cooker or rice cooker on your countertop? Maybe it's time to trade up! There are devices out there that can slow cook or make rice and do things like pressure cook, smoke, or even sous vide.
This means fewer appliances taking up space in your kitchen, plus more cooking options for those times when you want something quick and/or easy.
I've looked at all kinds of multicookers from brands like Gourmia, Fagor, and Aroma, and I can honestly say that I think there's one out there for everyone.
5. Perfect your peelers with Kuhn Rikon's spiralizer attachments.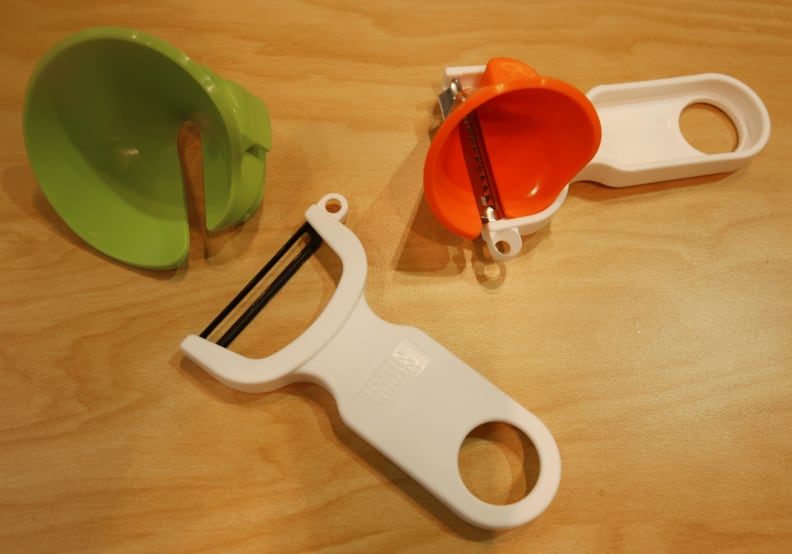 Kuhn Rikon is known for its Swiss peelers. They're cheap and amazing and you can find them in the kitchens of professional chefs and home cooks alike.
Now that spiralizing veggies has become extra-popular, Kuhn Rikon has created a spiralizer attachment for its Swiss peeler and julienne peeler, which snaps onto the regular peeler to turn it into a tool for making vegetable noodles and garnishes.
The set, which includes the Swiss and julienne peeler, plus two spiralizer attachments, should be available to ship this summer, and will retail for under $20. I'm a fan of anything multipurpose, so I just might scoop this up.
Related Video