Looking for good eats in an unfamiliar part of town? Sure, you could test your luck at the burger joint on the corner, but if you're more discriminating, you'll probably look to an app like Yelp or Tripadvisor for guidance.
Most of the time, those services will get you where you want to go. But finding the right fit can require digging into pretentious reviews, scrolling through awful smartphone photos, and ruling out less-than-palatable options.
What if there were a better option? What if you could shoot a text to a vastly knowledgeable friend and get an immediate recommendation tailored to your personal tastes? Well, if you live in San Francisco, you already can—whether you know any local foodies or not.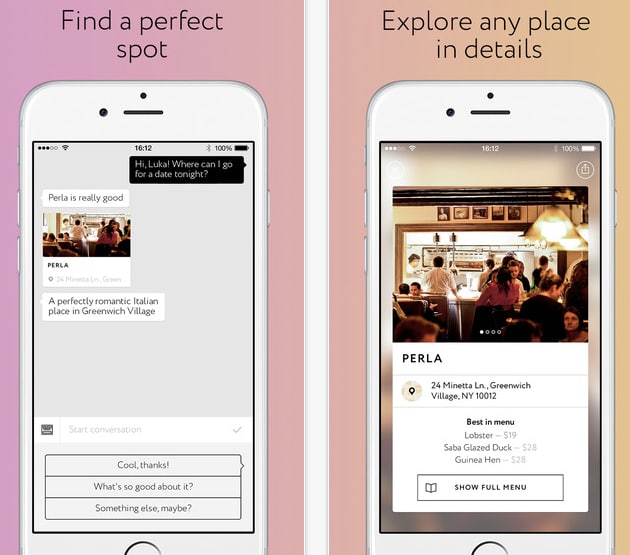 Luka is an app that uses artificial intelligence to learn your culinary preferences and scan online reviews to recommend your ideal eatery. You communicate with Luka via text, and can ask for anything from a local coffee shop to a classy dinner spot.
Unlike other restaurant databases, Luka will only give you one suggestion, but you can ask for another one if it doesn't fit the bill. You can also inquire as to which dishes the place is famous for, or whether a restaurant can accommodate special diets.
Luka uses artificial intelligence to actually converse with you.
Tweet It
In contrast to other AI assistants (like Siri and Google Now), Luka can remember information you provided earlier in the conversation, rather than only the most recent question you asked. It's also designed to pick up where you left off, so you can take a few hours away from your phone before rejoining with a text.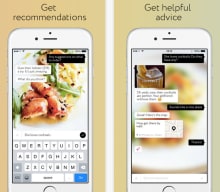 Luka's parent company, 1,000 Plateaus, has big plans for the app, which is currently only available in San Francisco. Luka will soon be available in other places, including New York City, and the devs plan to add a group chat feature that allows multiple people to get involved in picking a restaurant. Soon, users will also be able to make reservations through the app.
"People talk about artificial intelligence as something very science fictional," co-founder Eugenia Kuyda told Wired. "We wanted to make it practical."
It's hard to say if Luka will operate in as practical a manner as Kudya intends, but we'd love to find out—just as soon as Luka comes to Boston. (You win this time, San Francisco.)
Related Video
Our editors review and recommend products to help you buy the stuff you need. If you make a purchase by clicking one of our links, we may earn a small share of the revenue. Our picks and opinions are independent from any business incentives.