Ovens & Ranges
Celebrate Ground Hog Day with Germany's life-changing street food
Come for the bad pork pun, stay for the currywurst!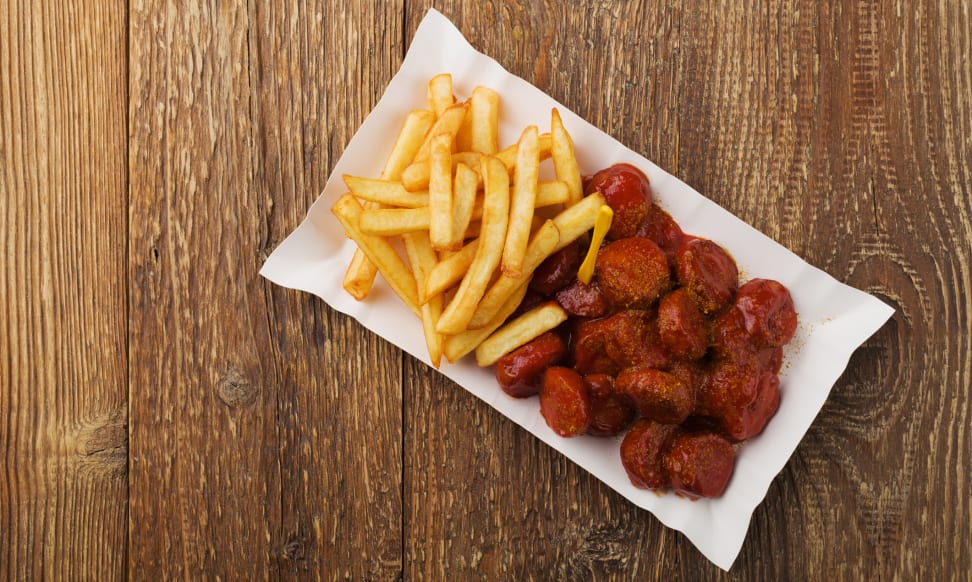 Credit: Getty Images / gkrphoto
I'll just say what we're all thinking: Groundhog Day is kind of lame. The movie is ace, but the holiday itself is just plain mediocre. A groundhog checks out its shadow, the president pardons it. Yawn, forgive me if I've forgotten to plan a massive celebration.
But hey, this holiday has to be good for something! That's why I've decided that instead of calling it Groundhog Day, I'm going to call it Ground Hog Day. And I'm going to use it as an excuse to eat lots and lots of currywurst, aka delicious, delicious German sausage doused in curry ketchup. ("Ground Hog Day"—get it? Har har.)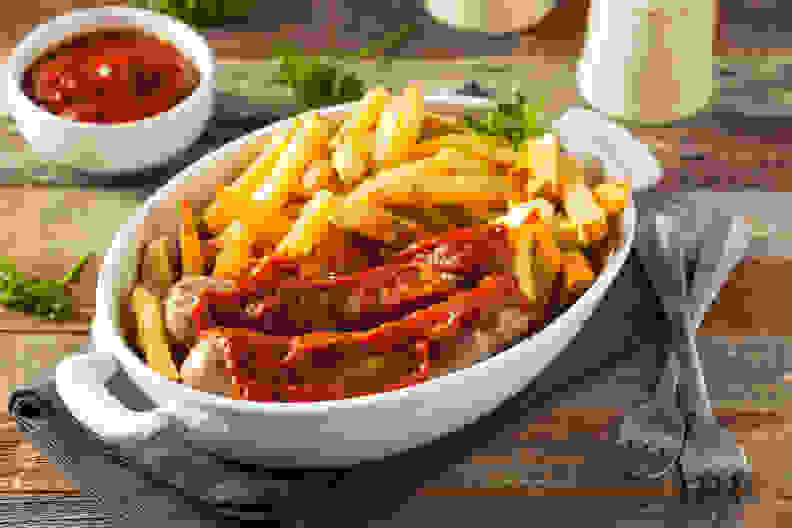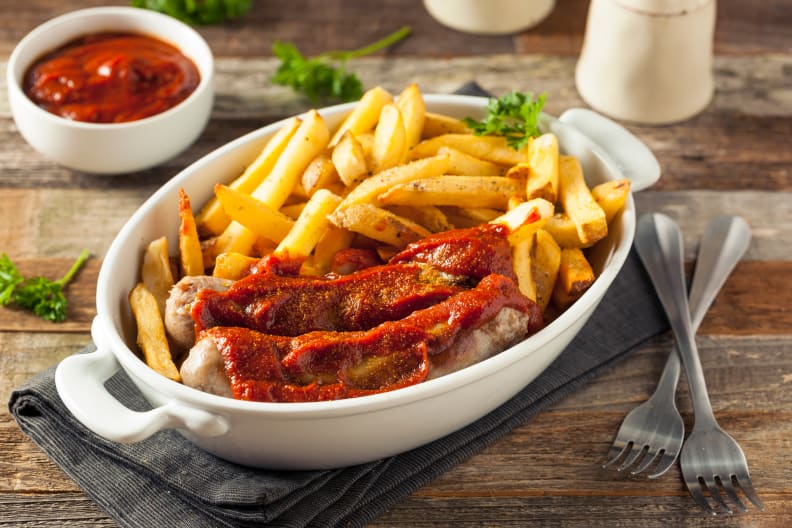 "But Kori," you might ask, "What makes currywurst so great? Can I just eat regular sausage on this most beautiful holiday?"
No, you precious, earnest butterfly, you cannot! Regular sausage lacks the festive flair of currywurst, and therefore does not do Ground Hog Day justice! Currywurst takes everything that's great about an ordinary sausage and envelops it in the spicy-sweet tang of curry ketchup. It's a pervasive street food in Berlin, but here in the states, you'll have to make it at home.
And sure, you could make it from scratch—there are tons of recipes out there—but we'd recommend purchasing some authentic German curry ketchup and a bunch of bratwurst for an easy meal.
If you love it (which you will), you can eat it year-round. But what better occasion than Ground Hog Day to fill your plate with ground pork topped with the best sauce ever? It's the best wurst tradition there is!
Related Video
Up next