Ovens & Ranges
At $120,000, This Is the Kitchen to End All Kitchens
Let them bake cake.

Credit:
Why would a company build a kitchen appliance system that starts at an eye-popping $120,000, when almost 95 percent of Americans don't even make that much money in a year?
Simple: Because it can.
Electrolux brought its shockingly expensive Grand Cuisine line to Design and Construction Week in Las Vegas earlier this year, and the occasion marked the first time it has been on display in the U.S. While we doubt the company's blast chiller or sear burner will fly off the shelves at your local big box retailer, it's still an important statement for the company.
See, while Electrolux might sell home appliances, it's best known for supplying the kitchens of professional chefs. The hardware neatly hidden behind the pretty mirrored finishes of the Grand Cuisine line is identical to what you might find at a high-end restaurant—whether it's your neighborhood sub shop or a reservations-only joint helmed by a Michelin-starred chef.
Grand Cuisine isn't only about giving a rarefied few consumers the opportunity to buy what's essentially a commercial kitchen for the home. (After all, you never know when the President might stop by with 200 of his closest fundraisers.) More importantly, it's about helping Electrolux show off what it's capable of building.
It's a prime example of what's known in marketing as the "halo effect."
It's a prime example of what's known in marketing as the "halo effect." The hope is that customers might associate the prestige of the Grand Cuisine line with more mundane Electrolux appliances. You know, just like you think of the iconic Corvette when you merely hear the name Chevrolet.
To this end, the line features a number of familiar appliances, as well as a select few items typically reserved for professional chefs. Alongside an induction cooktop, a wall oven, and a gas cooktop, the Grand Cuisine line includes a vacuum sealer, a blast chiller, a sear burner, and a surround induction zone.
With hidden touchscreen displays, sleek looks, and precisely crafted components, these appliances certainly look and feel expensive—and at these prices, we fully expect them to. Each appliance is designed to be used in conjunction the others, and they feature a unified, ultra-modern design language.
Induction Surface
The first of four surface types available, the induction cooktop features a number of large induction zones. Essentially the entire surface is comprised of five connected cooking areas. Place a pot or pan anywhere on the zone and the pot detection technology will only activate the area under the pot.
Gas Cooktop
Electrolux also offers a gas cooktop for all the traditionalists out there. While not quite as robust as the induction pot detection, each of the five burners features a Flower Flame that adjusts the size and distribution of the flame depending on the pot or pan size.
The cooktop also features a series of beautifully connected cast iron grates. The grates form a continuous level surface, so pots and pans can moved from one burner to another with ease.
Surround Induction Zone
Essentially a depressed induction surface, the surround induction zone can be used for cookware that deviates from the traditional flat design—woks being the most common example. While this appliance fulfills a pretty unusual function, the added benefit of a depressed induction zone is that it provides even heat distribution compared to gas equivalents.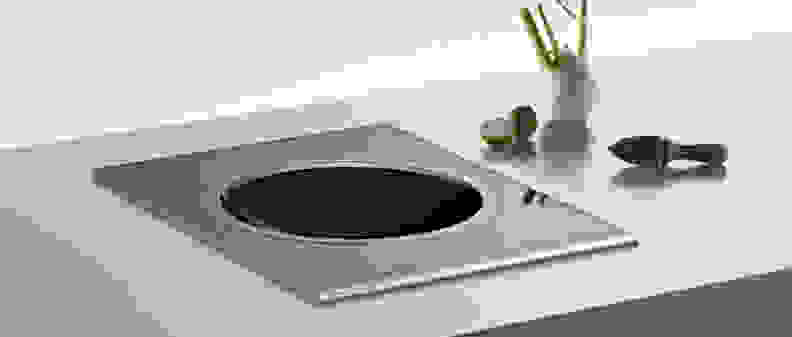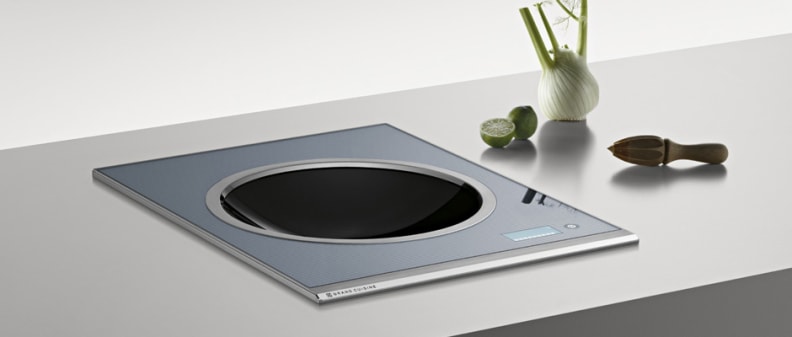 Vacuum Sealer
A high-end kitchen wouldn't be complete without the chance to cook sous-vide. Not familiar? Essentially, it's a term for cooking food at low temperatures, over a long period of time, under a vacuum seal. The result is perfectly done meat and veggies, without any risk of overcooking.
While early adopters of sous-vide made use of everything from store-bought vacuum sealers to press-to-seal bags, the Grand Cuisine vacuum sealer is a another beast entirely. Completely automatic and looking like something out of a Star Trek episode, the sealer certainly performs admirably. While the line does not include an actual sous-vide water bath, the sealer is a good start.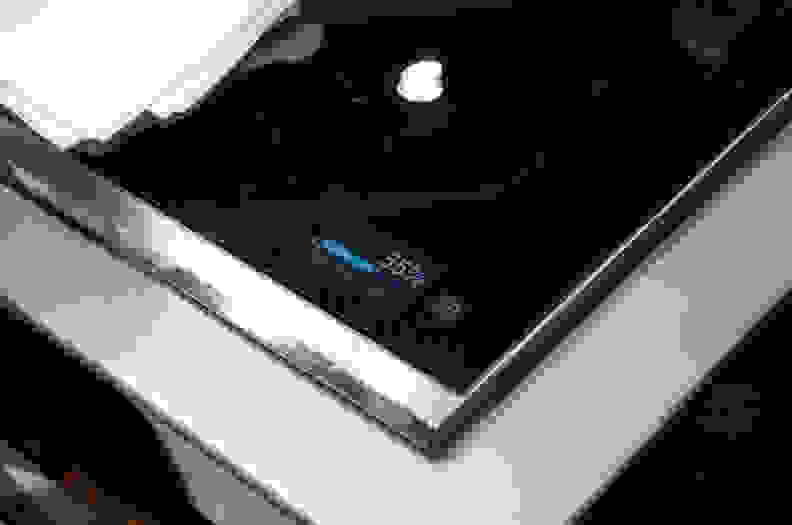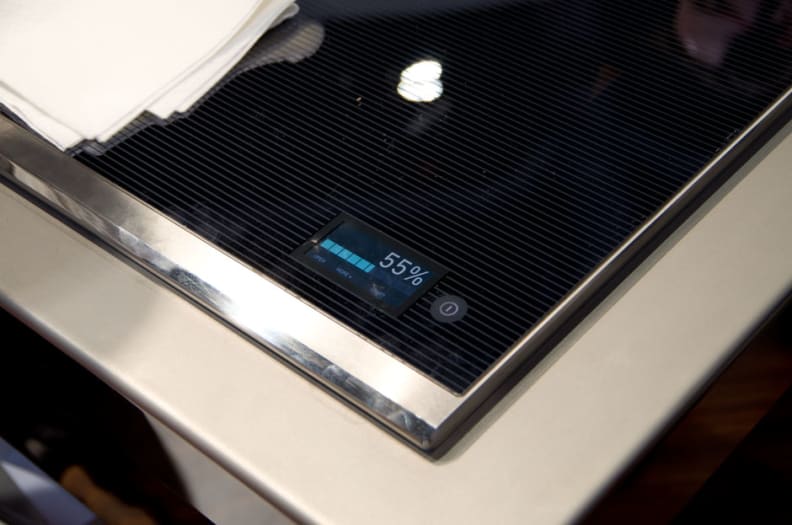 Combination Oven
Far from being your standard heatin' box, the Grand Cuisine wall oven features not only convection and steam modes, but a combination of the two to provide even, moisture-rich cooking. The oven also includes a six-sensor probe for perfect food temperatures throughout the dish.
Blast Chiller
You're probably wondering what a freezer is doing in a cooking line, but the Grand Cuisine blast chiller is actually a perfect companion to the matching wall oven.
Able to take on hot food direct from the oven, the chiller can cool things ridiculously fast, at speeds that prevent the build-up of damaging ice crystals. The chiller also doubles as a wine cooler, and is capable of cooling 10 bottles of champagne down to just 8°C in only 30 minutes. Perfect if you've got a last-minute debutante ball.
Sear Hob (Plancha)
The polished chromium sear hob may seem superfluous when placed alongside the induction cooktop, but it does have certain benefits of its own.
For one thing, the surface can reach temperatures of up to 554°F. And for another, since chromium doesn't react with food, the plancha allows for (nearly) oil-free cooking. This means you can prevent unwanted flavor mingling, and it's exceedingly easy to clean when you're all done.
On the stand at Design and Construction Week, the Hob was integrated into a beautiful, custom-built Molteni range.
Molteni Range Cooker
In case all of this gastronomic extravagance wasn't enough, Electrolux has also partnered with French oven maker Molteni to provide custom-designed ranges as part of the Grand Cuisine line.
The company also promises to work with your architects and interior designers to create the perfect cooking solution .
Each oven is made to order in Saint-Uze, France, and the company also promises to work with your architects and interior designers to create the perfect cooking solution for your mansion, castle, or villain's lair (don't worry, we don't judge).
Prices can range from $18,000 to $160,000, but that substantial outlay includes private classes from professional chefs. Unless, of course, you already are one: In reality, many existing Molteni ranges are found in fine restaurants and hotels across Europe and the U.S.