Ovens & Ranges
Europe Really Knows How To Sharpen a Knife
Finally, you can keep your design sense and your knives well honed.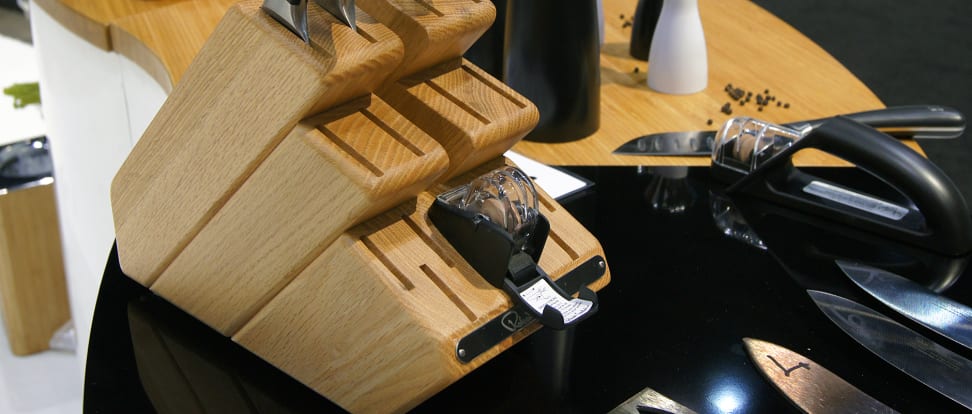 Credit:
We've already covered the basics of kitchen knife care, but proper knife maintenance can be a hard habit to get into. Even if you own a knife sharpening rod (also called a sharpening steel), there's a good chance that it didn't come with any instructions on how to properly use it. So how do you protect your $500 knife set from yourself?
From UK-based Robert Welch Designs, the Signature series Knife block set has a ceramic honing wheel built right into the block. Remember how the cool kids in elementary school had the pencil cases with a pencil sharpener built-in? It's kind of like that. Using the sharpener is simple: just stroke the blade back and forth between the wheel 10–12 times to keep that edge keen.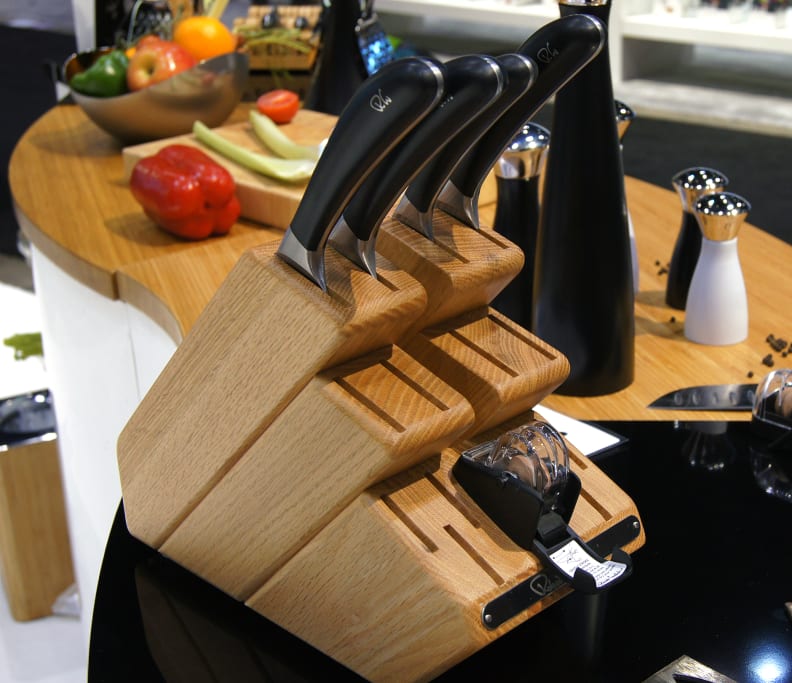 At the 2014 International Home and Housewares Show, Robert Welch Designs told us that a majority of consumers do not sharpen or otherwise maintain their knives. The idea behind building the sharpener into the knife block was to make the process as convenient and visible as possible. Knowing that most consumers aren't professional chefs, this was a way to get them thinking about proper knife care without introducing a learning curve.
Each Signature knife blade is forged from a single piece of German steel, rather than forged together from separate steel pieces. The knives are full tang and dishwasher safe, though according to our knife care guide (and Robert Welch), you should still hand-wash all of your knives. The knife block itself also has magnets along the top of the slots, preventing the blade from making contact with the block while they're being inserted or pulled out.
If you're an American who wants a set of these blades without hopping across the pond, you're in luck. Robert Welch has distributors in the U.S., including Crate and Barrel. This knife block set will set you back about $280, but they'll stay sharp for years—with only a bit of help from you.
Up next