Ovens & Ranges
Faber Retractable Range Hood Looks Like It Belongs in Space
The Faber Pareo works like any range hood, but looks like part of a spaceship.

Credit:
Love your range hood but hate looking at it? Faber has a new range hood that retracts into the ceiling, and looks like part of the ductwork on the International Space Station.
The Faber Pareo is a stainless steel range hood that can telescope in and out of your ceiling like a car radio antenna. It's all of the bacon-smoke-soaking handiness of a regular range hood, but with the wow factor of Inspector Gadget.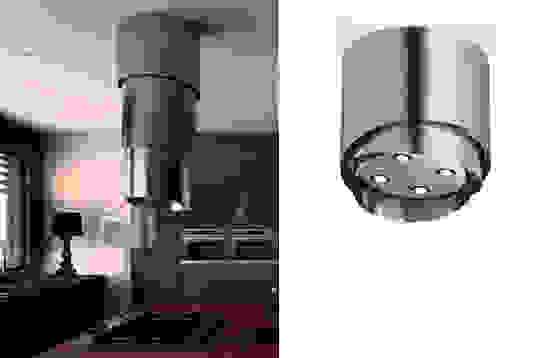 Ranges installed in a center island stand to benefit most from a design like this: Instead of a dangling extractor precariously hanging over the cooktop—and your head—this telescoping hood sticks securely into the ceiling, and can move away from forehead-level when necessary.
Notable features include a remote control, four speeds, four LED lights, and near-silent operation. Cleaning the filter is sure to be inconvenient, but the post-space-age looks seem like a fair trade.
Sadly, Pareo doesn't appear to be for sale in the U.S. Even if it were, its price would likely be out of reach for most homeowners. European appliance retailers are selling the Faber for about $2,400 depending on the exchange rate.
[via Faber]