Ovens & Ranges
These Handmade Tools Will Elevate Your Pizza Experience
Pizza with a slice of style.
Credit: Reviewed.com / Ben Keough
Take a craftsman who has as much love for a workshop as a kitchen, and the result is this pizza peel from Fehlō.
It's the work of Zac Lopez-Ibanez, who's worked with everything from steel to ceramics. His newest project, Fehlō, is a group of makers based in Bakersville, NC. They create everything from chairs to light fixtures, including some unique kitchen utensils.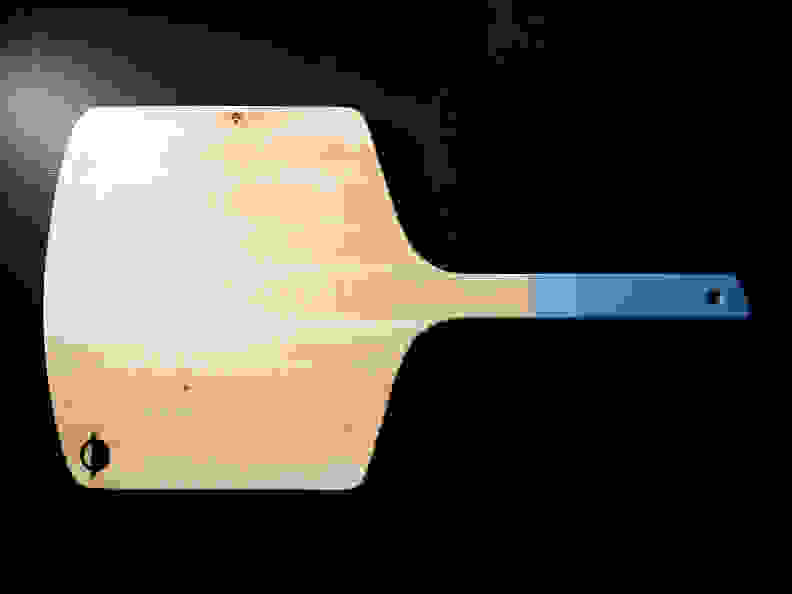 "I love food, I love to cook," he said. When he's in the kitchen, the tools that he uses are of importance to him. "At the end of the day, you really start to use just a few things."
The Fehlō pizza peel is one of them. It's designed for extreme durability in addition to design, and is made from domestically sourced quarter-sawn maple and food-safe milk paint. It retails for $186.
The accompanying tongs are available in either maple or walnut, and cost $34 in a small size and $44 for a larger size.
Even the company's branding is imbued with symbolism. The name "Fehlō" is meant to invoke the fellowship of artists, makers, and consumers. And if you look closely at the logo, you'll see a stylized version of artist René Magritte's Son of Man.
We aren't the only ones that were admiring Fehlō's work; the new company took home the overall Best in Show award from Dwell on Design 2015.
Related Video