Ovens & Ranges
Great Ovens for Bakers
We've rounded up the most accurate ranges perfectly suited to the exacting science of baking.
Bakers work to create a dish far greater than the sum of its ingredients. The more delicate a recipe, the exacting an oven's performance must be. If the oven doesn't accept a temperature setting as an unwavering command, you can kiss that souffle goodbye.
For those who can't tolerate deficient performance, we've rounded up the most accurate ranges that we've tested to date. We based our decisions on the particular and potential needs stemming from an avid baker: how accurately it hits the correct temperature, and how well it sticks to that target temp over time. We used input from our 350°F, 350°F convection, and 550°F tests to select the the four best ovens suited to hardcore bakers.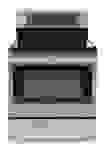 The winner of our 2012 Best Electric Range award (and the top overall performer in our ratings as of the 2012 holiday season), this LG dominated almost every category in which it competed, especially in fields relating to oven performance. Delivering even and consistent temperatures on absolutely every setting with and without the convection fan, this definitely earned high praise. And the best part? You can pick it up for well under $1,000.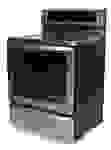 As the runner-up behind the LG LRE3023ST in the Best Electric Range Award, we observed spectacular conventional oven performance in this KitchenAid. It's more expensive than the award-winning LG above (its MSRP is about $1,500), which makes it a bit harder to recommend, but it's still an excellent all-around appliance. Don't hesitate to grab one if you have a line on a deal, or if it fits your kitchen in a particularly stylish way.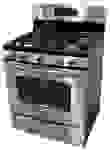 The exact nature of baking means this list is dominated by electric models; nevertheless, the oven in this gas range outperformed competitive models that cost nearly 3 times as much. This GE had the best conventional performance results of the bunch (convection could have been better). If you want high performance from a gas range in your kitchen, this would be an excellent choice.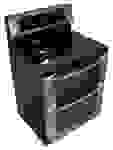 What's better than one cake? Two cakes, of course. And what's better than that? Why not having both at the same time? A list like this wouldn't be complete without at least one double oven. It takes a lot to impress us—something most dual ovens cannot do—but this loving marriage of quantity and quality won us over. Grab it for as little as $950.
Up next