Ovens & Ranges
How NXR Builds a Professional-Style Range for $1,999
The H&M of appliance manufacturers

Credit:
You've probably heard of the major high-end range manufacturers, like Wolf, Viking, and Thermador. But there's a new brand in town, and its far more affordable.
NXR, whose products are on sale at independent retailers and Costco, specializes in building gas ranges with high-end looks and relatively low pricetags. If the company made clothes instead of kitchen appliances, it would be H&M, Zara, or Forever 21.
For instance, a 30-inch model starts at $1,999, and a 48-inch model tops out at $4,999. By comparison, a Viking Professional 30-inch range costs $4,899, and a 48-inch Thermador Professional goes for $8,699.
So, how does NXR do it?
To find out, we chatted with company executives at Design and Construction Week in Las Vegas. It turns out there's a lot of world travel involved.
The story starts in California, where NXR's head offices are. Its parent company also makes stainless-steel shells for outdoor grills and toolboxes. That means ready access to 304-grade stainless.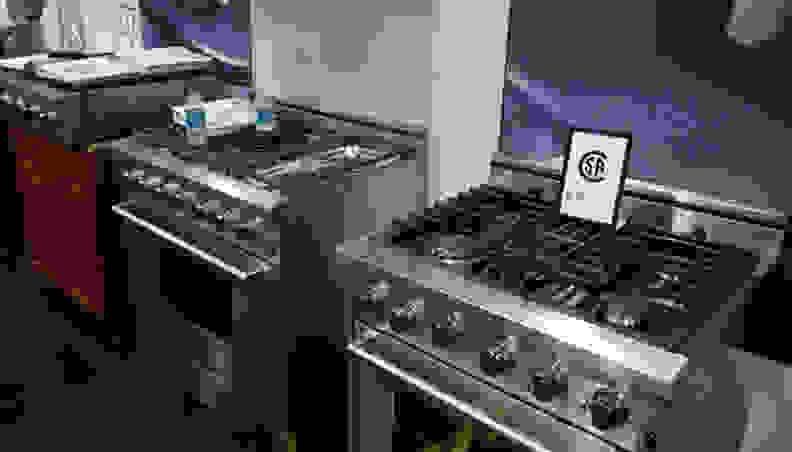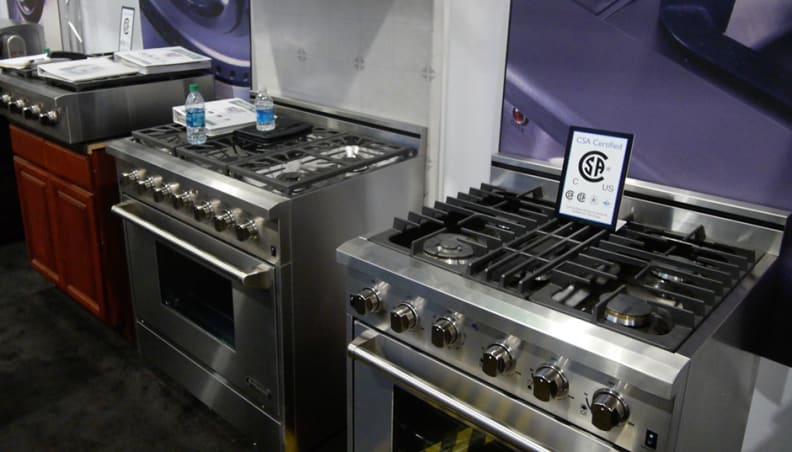 Next, NXR needs to source components. That's easy, because the company used to build ranges for other manufacturers, so it has contacts for sourcing components from all over the world. It's a bit like Disney's "It's a Small World" ride, but for your kitchen.
For instance, NXR found a German manufacturer that made quality burners, so they installed them. The same goes for parts from Italy and the U.S.
Finally, all those parts go to NXR's factory in China, where it all comes together and a range is built.
The look is definitely professional, with soft-close doors and stainless everywhere. Cast-iron grates span the length of the cooktops, though options like combi-steam ovens and chrome-plated planchas aren't available, like they are on higher-end competitors.
Looks are one thing, but performance is another. That's why we're looking forward to testing NXR ranges in the near future and seeing if they perform as well as their more expensive competitors.
Up next