Ovens & Ranges
8 questions everyone has about cooking Thanksgiving turkey, answered by experts
These 8 tips will guarantee a successful Thanksgiving feast.
Credit: Getty Images / circlePS
Thanksgiving is one of those holidays where the people cooking rarely sit down and enjoy it, while the people eating have no clue about the blood, sweat and tears that went into dinner. And that's probably what makes it so magical. For one, my mother can do no harm on Thanksgiving day—but she's told me that she's had to improvise so many times in order to get her turkey to be as amazing as it is.
In light of this, I wanted to see what the experts had to say on some of Thanksgiving's most pressing issues. From what the turkey is all about to how to cook it, here are their answers.
1. Why do we eat turkey on Thanksgiving?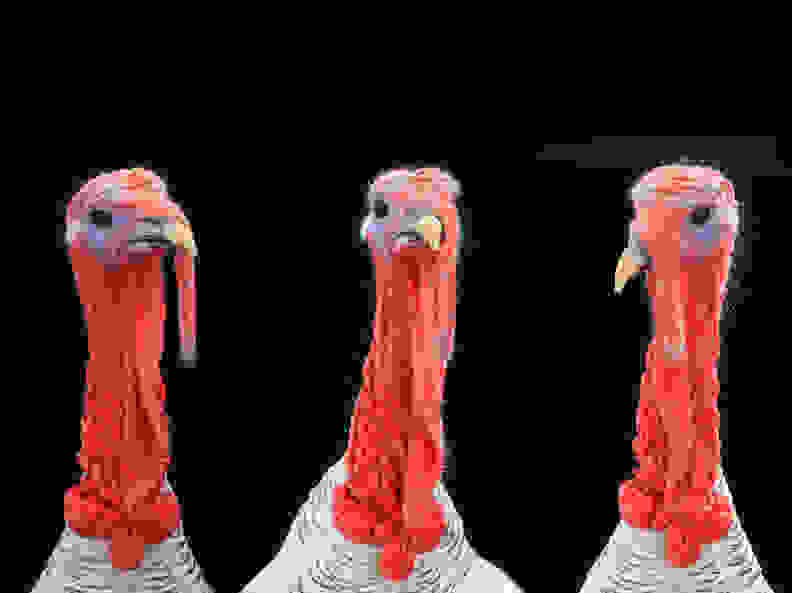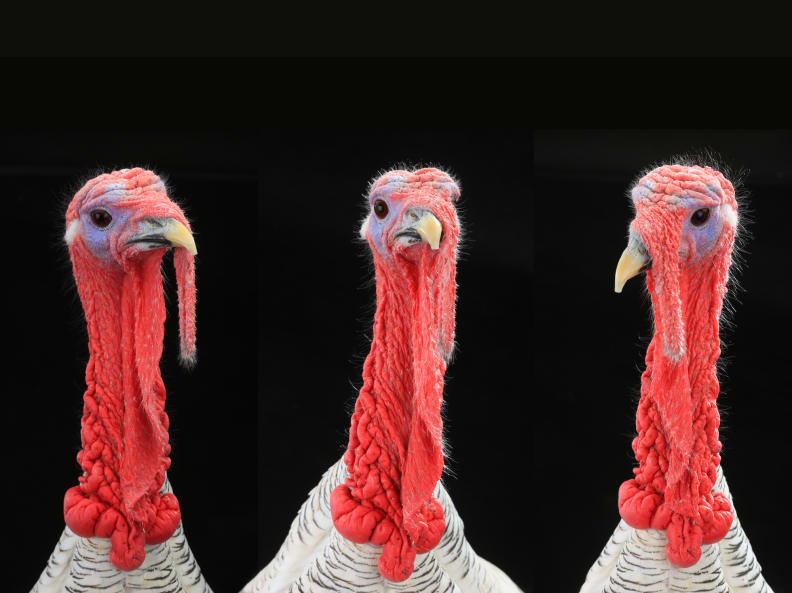 Your kids are probably going to ask why people don't eat burgers or pizza or chicken—and until now, you probably didn't have an answer. But according to Mental Floss, the turkey was probably chosen (Lincoln made Thanksgiving a national holiday in 1863!) because of its size and symbolism. It's pretty huge and can provide enough food for a whole family, while also being a uniquely American bird.
Furthermore, "The publication of A Christmas Carol in 1843 may have helped force along the turkey's cause as a holiday delicacy when Scrooge magnanimously sends the Cratchit family a Christmas turkey."
2. Which is better for cooking turkey: butter or oil?
According to Rick Rodgers, author of Thanksgiving 101, oil should be avoided when cooking a turkey. "Butter has better flavor," he told Epicurious. "Plus, the milk solids encourage browning and it makes more flavorful pan juices for gravy." So go for butter!
3. Is tofu turkey a good vegetarian option?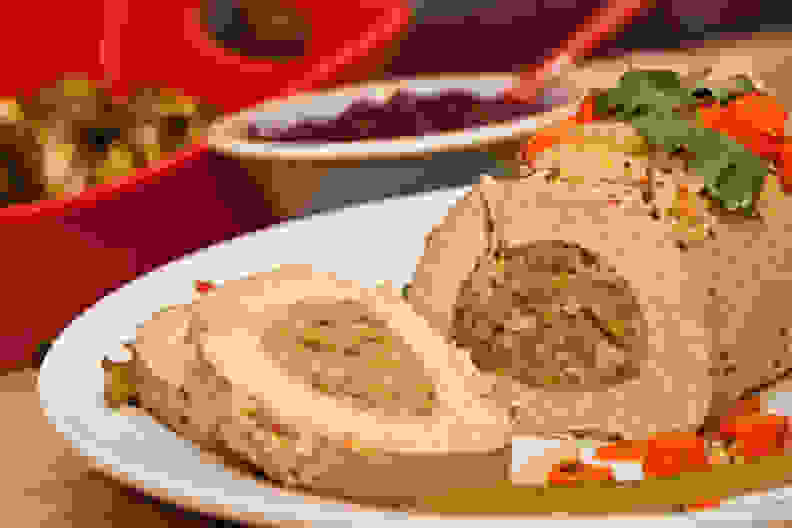 According to the smart folks at Reader's Digest, no way. "Make a butternut squash lasagna, and all your guests will sneak some, vegetarian or not." Tofu is great, but it's not always what your taste buds are looking for on Thanksgiving. Plus, butternut squash is very festive.
4. What size turkey is best?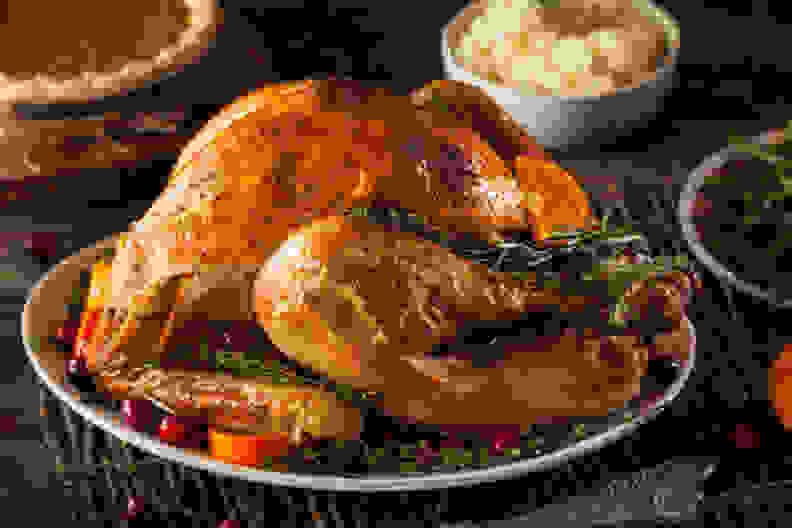 Leave it to Martha Stewart for great advice. She suggests a 15 to 20 pound bird for a large family, while birds around 12 pounds or less have have less meat. Want leftovers for the next few days? Go with a bigger bird, assuming each person at your table will eat at least a pound or two (or more!) or turkey.
5. How do you keep the turkey moist?
The Food Network says brine, brine, brine. It's all about making sure your turkey doesn't dry out and stays packed with flavor. All you need is salt, sugar, water and spices—and this fantastic disposable brining bag.
6. Should you invest in a thermometer?
If you're a first-timer, yes, or if you're simply unsure about Thanksgiving dinner, yes! With this inexpensive TouchScreen Cooking Thermometer & Timer, you can make sure your Thanksgiving dinner is perfect as opposed to just okay. According to Real Simple, the only way to know if your turkey is under or over-cooked is to take its temperature. And trust me, as someone who has made the mistake before, it's no good either way.
7. Should you get a better roasting pan?
Sometimes it's the roasting pan that sabotages your delicious dinner. Not only does a good rack make it easier to clean up any mess, a sturdy rack is what will ensure your turkey won't fall. Does it conduct heat? Does it make it easy to roast veggies, too? Investing in a great rack makes all the difference—and I recommend the Cuisinart 7117-16EPS Roaster. It comes with necessary tools and it's stainless steel. It's a steal, and you can use it all year.
8. Skip the baster.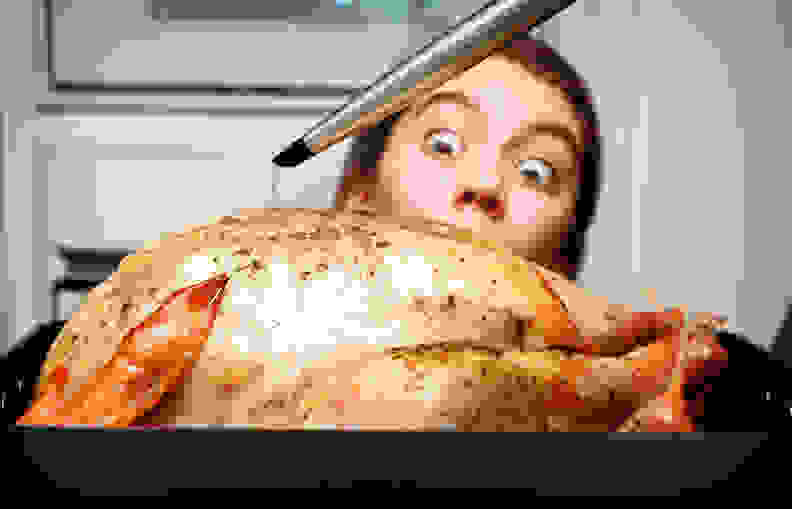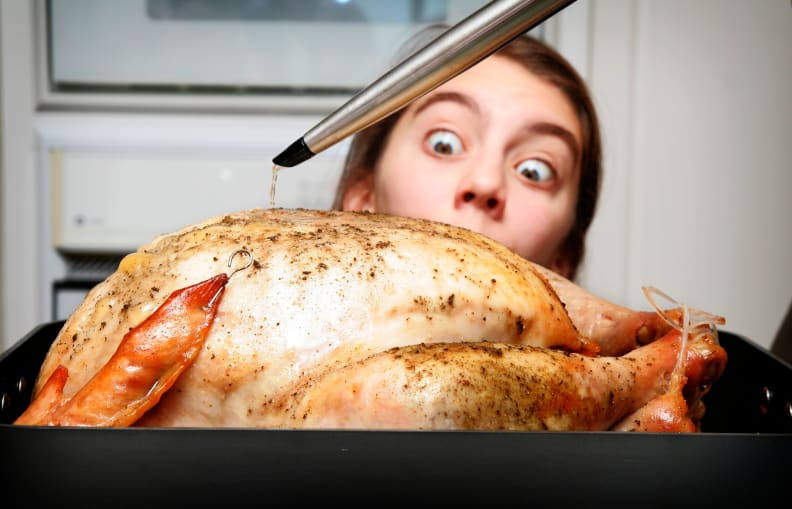 According to Alton Brown, host of Food Network's Next Iron Chef, everyone should forget about the baster. He says that basting the skin is just not doing the trick: "You'll flavor the skin, but you'll also let heat out of the oven each time you open it to baste." This will make it dry, which is just bad for everyone involved. But if you do find yourself tempted to spice it up, use a basting mop, which will let you very easily coat the turkey in goodness.
Related Video