Ovens & Ranges
How to Survive Hot Pocket Recall 2014
These homemade recipes can help hold you over.
Credit:
The world of frozen foods was shaken to its core this Tuesday when Nestle issued a voluntary recall on some varieties of its popular Hot Pockets due to a related recall of 8.7 million pounds of potentially contaminated meat.
Since Hot Pockets account for approximately 50 percent of the average American college student's diet (the other half consists of ramen and beer), we're surprised that a state of emergency hasn't been declared on campuses across the country.
Of course, enterprising students (at least those with access to a range or toaster oven) can always cut out the middleman and make their own. To help the minds of tomorrow survive this harrowing time, we've gathered some recipes for meals-in-a-pouch in a pinch. They all take around 35 minutes to put together, which is admittedly more work than unfolding a tray and setting the microwave to "scald." But at least you'll end up with something that tastes more like food and less like regret.
Broccoli & Cheddar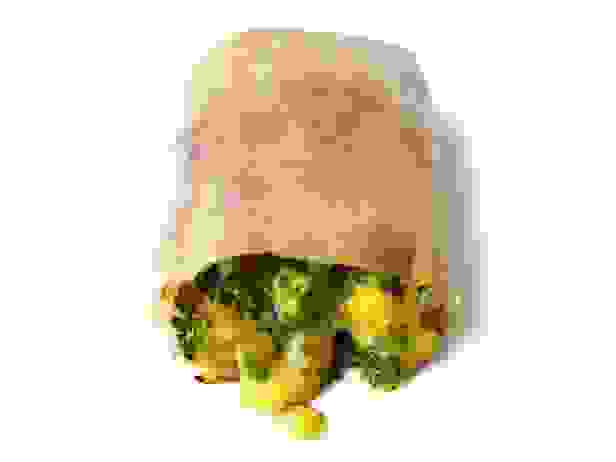 We'll start with something healthy, because that's definitely not the first word people associate with Hot Pockets. Food Network has an excellent recipe for broccoli and cheddar hot pockets that'll help get some green matter in your diet without taking you out of your comfort zone.
This recipe is simple, with a relatively short ingredient list. Chicken is also the perfect companion to broccoli and cheese, for those who want to add meat to this vegetarian dish. And while you're at it, throw some bacon in there. That's healthy, right?
Turkey & Veggies
For those who want a dose of protein, but also want a pocket that's relatively healthy, this recipe from Runner's World calls for everybody's favorite Thanksgiving bird and a boatload of veggies.
The recipe includes ample helpings of zucchini, yellow squash, portobello mushrooms, baby spinach, mozzarella cheese, and ground turkey, and is enhanced with garlic, olive oil, and pasta sauce. What it doesn't call for: A silver-lined cardboard sleeve thingy to cook it in.
Steak & Cheese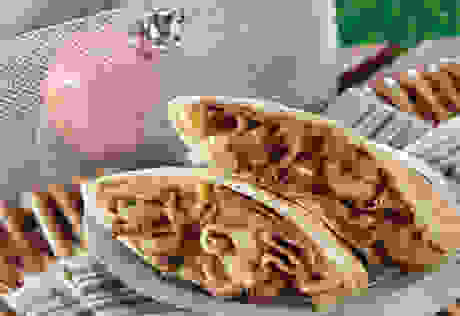 For all the Philly Cheesesteak-lovers who are undoubtedly devastated by this recall (remember: only the Philly Steak and Cheese-filled Hot Pockets were actually pulled from store shelves), this is absolutely the only recipe that will do.
From Campbell's Kitchen, this concoction uses sliced pita bread to form the pocket, which is then filled with onions, mushrooms, steak, and cheddar cheese soup (Campbell's, of course). Jim Gaffigan might not approve, but this is as close a replica of the recalled Hot Pockets as you can get without a Ph.D in food science.
---
Hero image: Flickr user "rwentechaney" (CC BY-NC-SA 2.0)
Banner image: Flickr user "Katrin Morenz" (CC BY-NC-SA 2.0)