Ovens & Ranges
I made gluten-free pizza out of cauliflower—and it was not what I expected
Okay, I'm not a health food nut, but this was surprisingly tasty.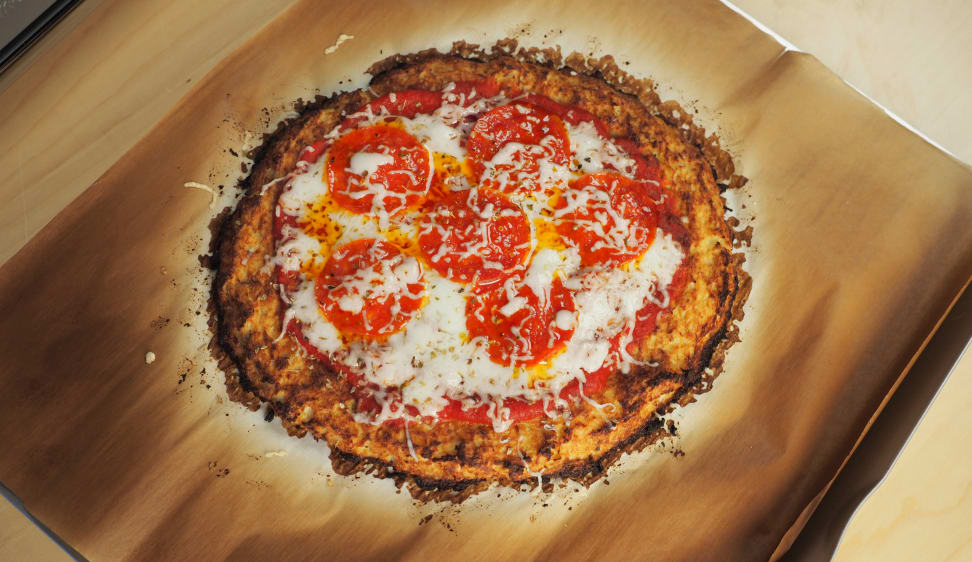 Credit:
The Mission
Pizza crust can be a divisive topic.
For some, it's the best part of the pizza. Others see it as a necessary vehicle for sauce, cheese and toppings. There are haters who leave crusts untouched on their plates, or gluten-free folks who just plain can't eat it. So when I tell my friends that I'm going to attempt to make pizza crust from cauliflower, reactions are mixed.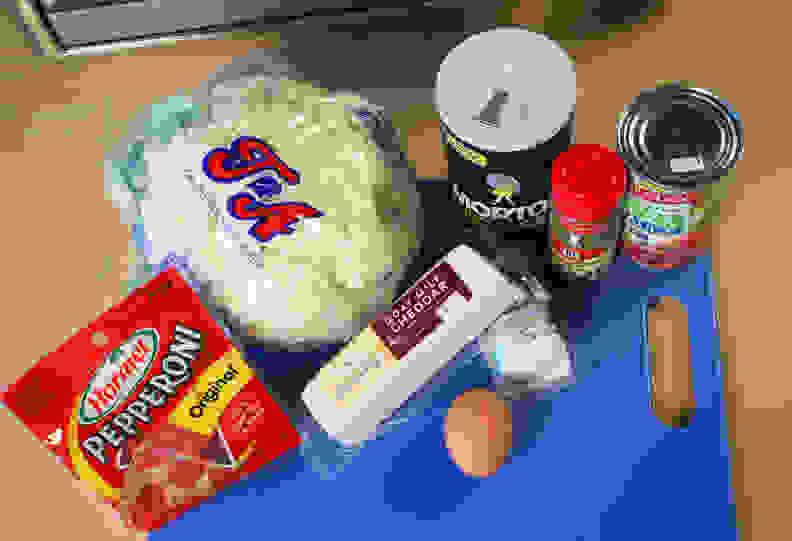 "Gross," says one friend—a pizza purist if I've ever met one.
"Ooh, tell me how it is!" squeals another, less close-minded individual.
I nod, but their reactions don't change the cold, hard facts: Today, it is my mission to make cauliflower crust pizza, and I will make it. And I will eat it with my greedy, pizza-loving face.
The Journey
I end up basing my cauliflower-filled journey on a recipe by Detoxinista, although I make some changes out of pure laziness and whim.
The first step is to make cauliflower "rice," something I've never done before. I use a fancy Vitamix blender instead of a food processor, which proves to be a huge mistake. It's a fantastic blender for so many tasks, but cauliflower turns out to be its Achilles heel. Getting the thing to grind cauliflower into a powder turns out to be a two-person task that requires much mashing, stirring, and frustrated hair-pulling.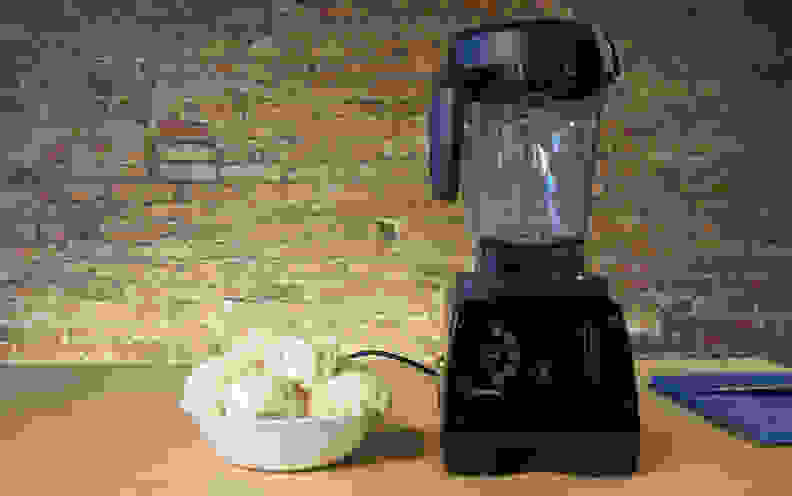 By the time the deed is done, there are cauliflower bits everywhere and I've learned a valuable lesson: if you want to make cauliflower rice, use a food processor.
At this point, lots of recipes tell you to boil the stuff and painstakingly squeeze out the liquid. I'm not in the mood. I zap it in the microwave for four minutes and dump it onto a towel to cool. Good enough!
Next, I mix the cauliflower rice with egg, soft goat cheese, salt, and oregano. I use my hands, wincing with disgusted delight as it squishes between my fingers. When the ingredients are fully incorporated, I shape them into a round crust about ⅓ inch thick on a piece of parchment paper, bake it in the oven for half an hour, and pull it out.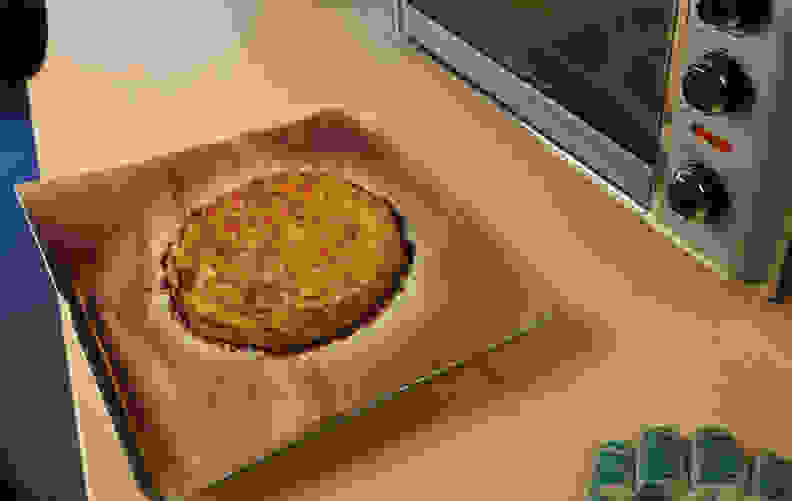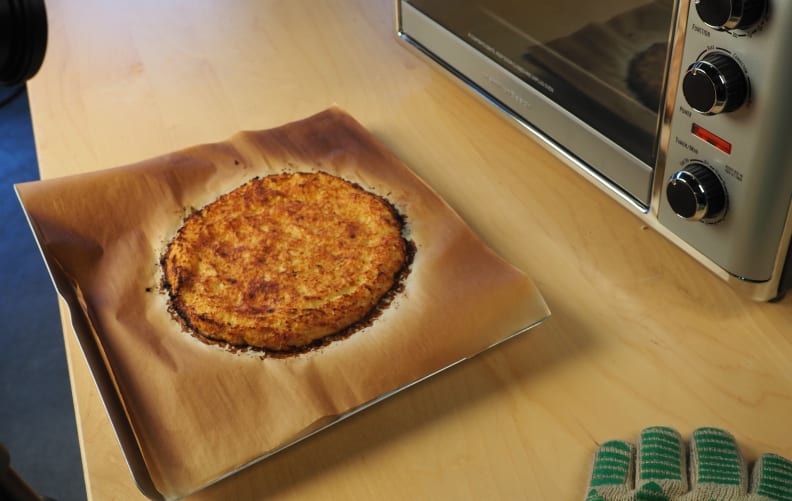 The crust is golden brown, and smells better than it has any right to. I slather it with pizza sauce, then top it with mild grated goat cheddar (you can use ordinary mozzarella if you'd like) and pepperoni. Back into the oven it goes, until the cheese melts and bubbles, and my patience wears thin.
The final step? I eat pizza.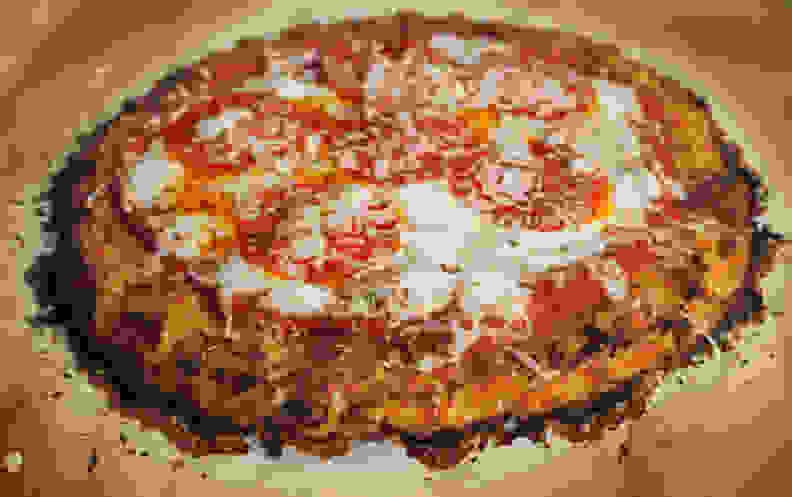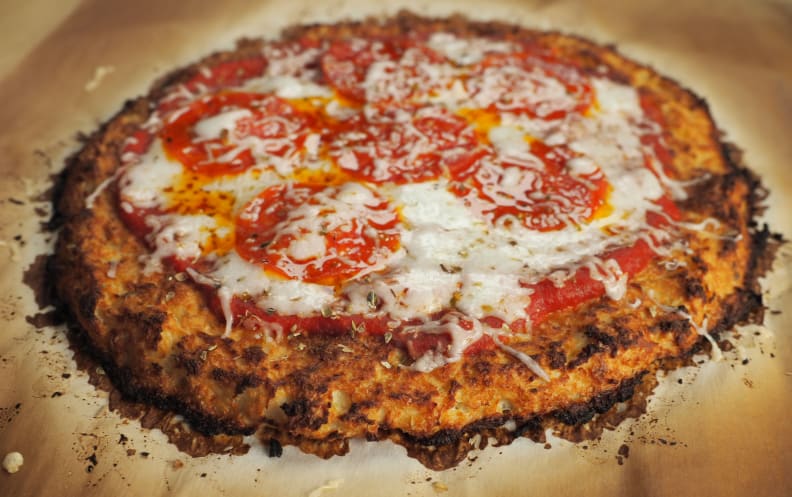 I'll be real with you folks: At this point, I'm hungry and grumpy and covered in bits of cauliflower, and I almost want to hate the stuff just because I'm in a bad mood. But I can't help but smile at how appetizing it looks, how good it smells. A slice flops and crumbles a bit in my hands, but it stays largely intact as I lift it to my mouth. And as soon as I take a bite, I know the journey was worth it.
The Verdict
If I were to say cauliflower pizza crust is better than ordinary pizza crust, you'd have every right to call me a liar. It's not. But it's—incredibly—surprisingly tasty. And I feel no guilt for eating most of the small pizza in one sitting, because well, it's made almost entirely from healthy cauliflower.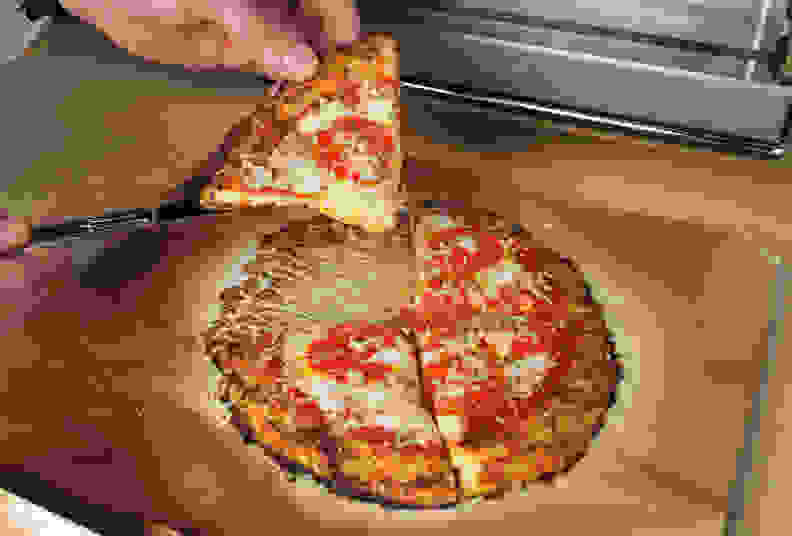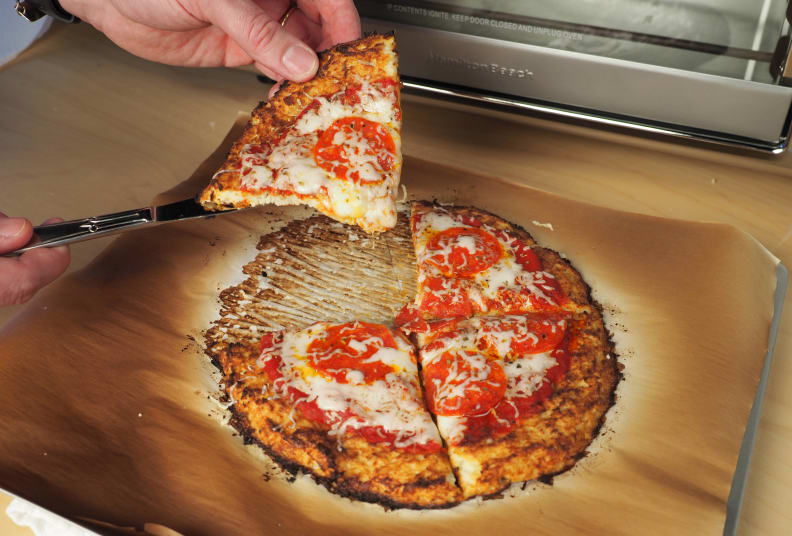 If you've got a food processor and some time on your hands, my advice is to go for it. If you don't have a food processor, my advice is to buy one, and then go for it. Go forth and make a cauliflower pizza, friend. Eat healthy, be merry. Live a little.
Up next