Ovens & Ranges
Le Creuset has a new "Beauty and the Beast" themed pot and it's glorious
Want this sweet soup pot? Be our guest.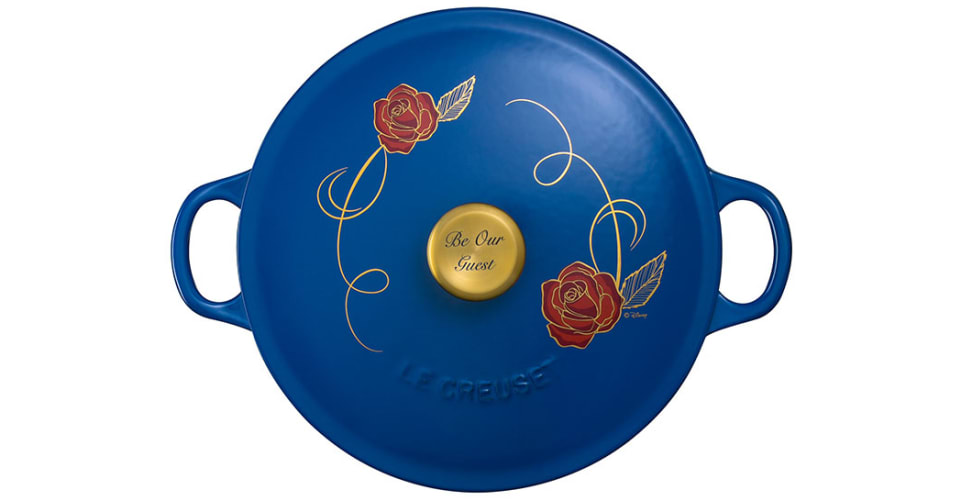 Credit: Le Creuset
If you've ever wanted to be the best dinner party host ever, I regret to inform you that the title has already been claimed by the plates, candlesticks, tea cups, and kettle from Disney's animated Beauty and the Beast. No mere human could even hope to be so hospitable.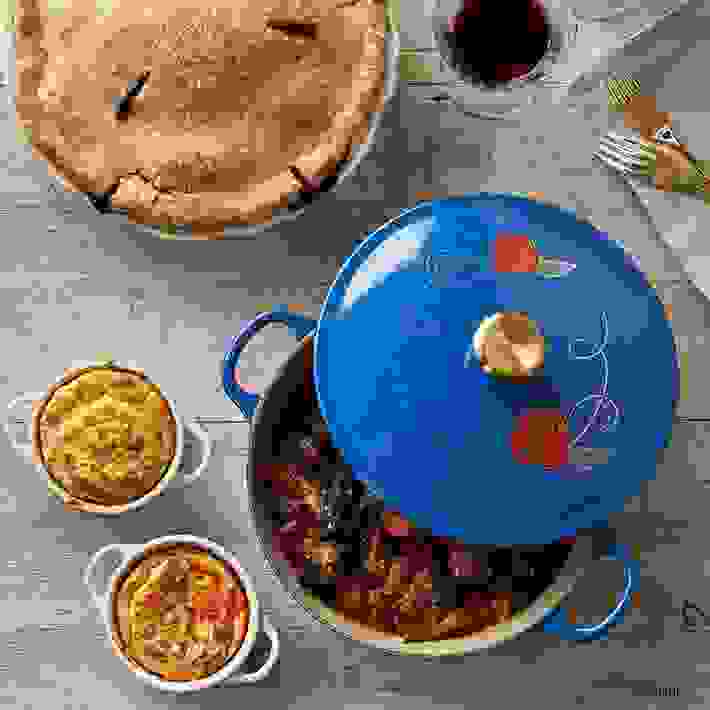 But even if you can't be the best host ever, you can still take your cue from the movie and give it a Beauty and the Beast-inspired try. You see, in preparation for the release of Disney's new live-action Beauty and the Beast, the company has partnered with legendary cookware brand Le Creuset to release a Beauty and the Beast-inspired soup pot.
I know what you're thinking—who needs a girl Disney soup pot?—but it turns out the answer is that I do. There's nothing garish or overly feminine about the pot. The blue enameled cast iron sports two roses on top, as well as a gold knob that says "Be Our Guest." I'm not a girly girl, but I adore the design, which is simultaneously tasteful and super freaking adorable.
Winter isn't over yet, gang. Step right up. Cook a stew in this adorable pot, serve it to your friends. Make your hosting duties a little more aesthetically pleasing.
That is, if you have $280 to spare. Womp. It's a lot of cash for a pot, but then, it's limited edition, and Le Creuset gear is made to last. If you can afford to Disney-ify your kitchen, the Le Creuset Beauty and the Beast soup pot is available at Williams-Sonoma.
Seriously. If you want to buy it, well, be my guest.
Up next