Ovens & Ranges
Miele Brilliant White Another Sign of Stainless Decline?
Miele's new color signals a continued shift away from stainless finishes.
Credit:
Stainless steel has dominated trophy kitchens for more than a decade at this point, but it looks more and more like its reign is coming to an end.
Miele, one of the biggest names in elegant, high-end appliances, just unveiled its new Brilliant White Plus design last week. Its a glass-covered white finish, kind of like a white iPhone—and just like Whirlpool's White Ice finish that launched last summer.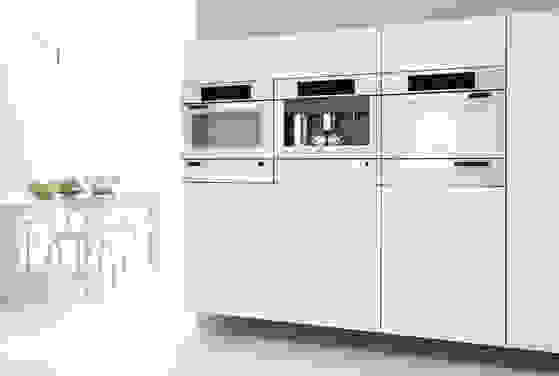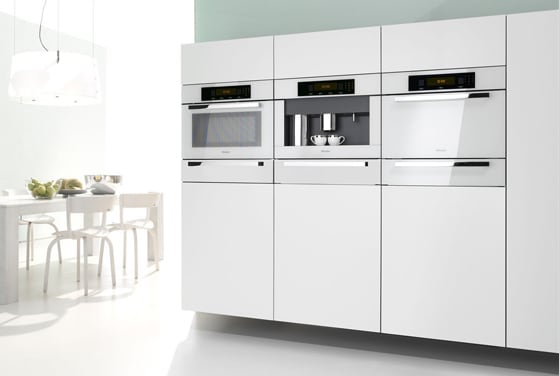 The new finish will be available on five appliances: a 30-inch convection oven (cooktop not included), a wall-mounted steam oven, a wall-mounted speed oven, a whole-bean coffee system, and a cup-and-plate warmer. There's no word on whether Miele will introduce fridges, dishwashers, or laundry machines in Brilliant White.
Stainless obviously isn't going to disappear. Yes, at this point it feels staid, predictable, and unimaginative, and it picks up smudges and fingerprints like no other substance on the face of the earth, and finding an effective, gentle way to clean it is a mystery that few have solved, at least not without the aid of chemical polishes. But go into the kitchen of any renowned restaurant, and you'll find stainless steel. Until that changes, silver metal will still be the finish most closely associated with "serious" cooking.
So when will we start seeing other finishes hit the premium end of the appliance market? A few manufacturers have introduced premium-level black and slate gray finishes in the past year, but will we see avocado? Harvest gold? Coppertone? Rubbed-oil bronze? Floral patterns? What finishes would you like to see in your dream kitchen?