Ovens & Ranges
No Need for Kneading With New Fourneau Bread Oven
Your bread-making game is on the rise.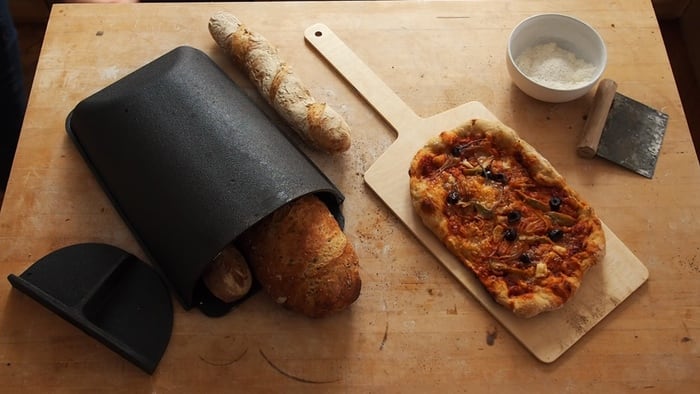 Credit: Fourneau
Like many amateur bakers, Strand Design co-owners Ted and Sharon Burdett yearned to whip up homemade bread that could rival the stuff put out by neighborhood bakeries. The only problem? Making bread is seriously labor-intensive. Really, who has the time?
The pair found a less-daunting method in Jim Lahey's legendary No-Knead Bread recipe, which gained instant popularity when it was published in the New York Times, but soon realized the baking technique had some problems of its own. Still, they weren't ready to roll over without a fight.
Like a baguette baked in a dirty oven, the Burdetts rose from the ashes with an idea for a new bread-making tool. Thus, the Fourneau Bread Oven was born.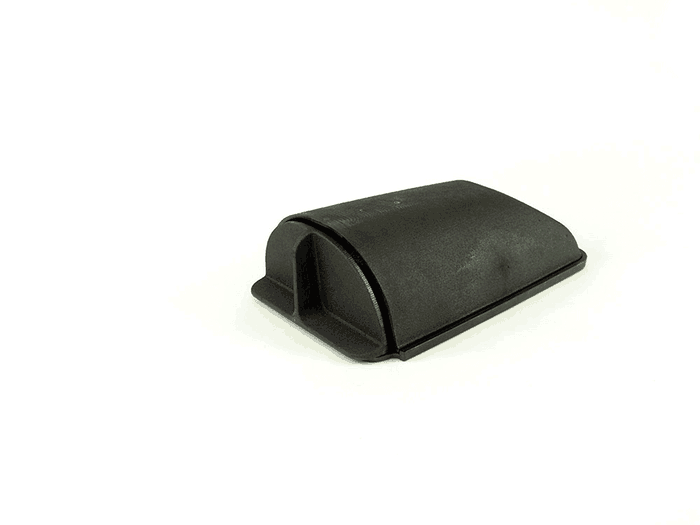 The no-knead approach relies on baking bread inside a heavy, covered pot or Dutch oven. According to Serious Eats' J. Kenji López-Alt, Dutch ovens more effectively transfer heat and moisture to the loaf than a regular bread pan. The result? A crispy, golden crust with a light, bubbly interior.
With the Fourneau, bread-making becomes safer and more precise.
It's a clever way to get that bakery-style crumb, but it's not trouble-free. Ted told Lucky Peach that the heavy cookware was difficult to lift out of a 500°F oven, and occasionally got broken in the process. The Dutch oven also gave the Burdetts very little control over the shape of their bread. They dreamt of a device that would reduce the risk of personal injury and that could be loaded and unloaded with a peel.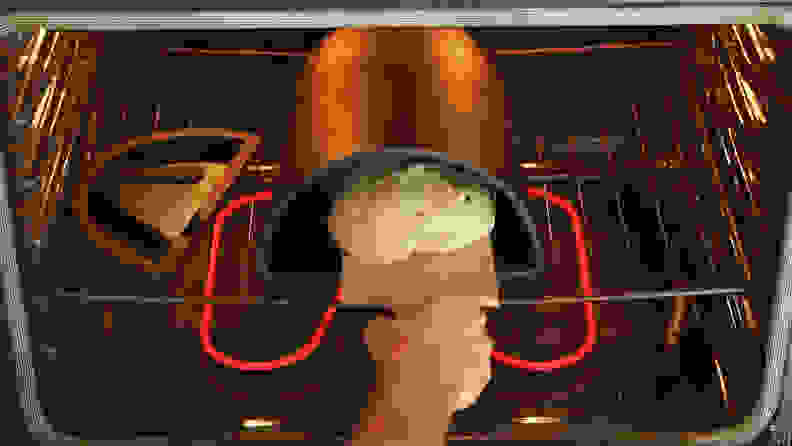 After a year of research, sketches, models, and prototypes they arrived at the Fourneau Bread Oven—a cast-iron container that fits inside any conventional oven. You simply preheat the Fourneau in the oven, slide your unbaked loaf inside with a wooden peel, and close the hatch. Suddenly, bread-making becomes safer and more precise.
The Fourneau was a success on Kickstarter, where it was successfully funded to the tune of nearly $166,000 earlier this month. Love it or loaf it, that means at least 790 aspiring bakers think this device is worth some serious dough.
Backers were able to snag one for as little as $175 during the campaign, but it's going to cost you a little more at retail. The Fourneau is currently available for pre-order at $225, with shipments scheduled to start once all backers have received their ovens.
Related Video
Up next