Ovens & Ranges
We saw the coolest kitchen gadgets of 2017, and you're going to love them
Snag this year's most buzzworthy products before everyone catches on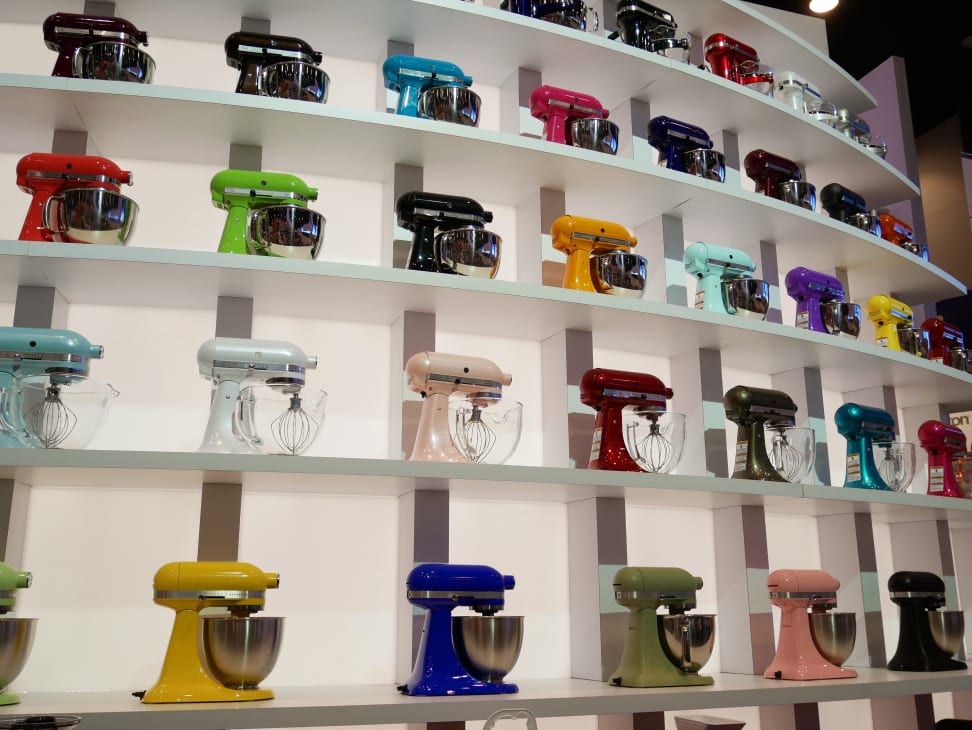 Credit: Reviewed.com / Jessica Teich
Do you like home decor, innovative creations, cooking in any capacity, or clever cleaning gadgets? Would you like to watch famous chefs do their thang in real time or sample a bunch of delicious food and drinks while learning about the newest (or cutest, or smartest) products about to hit the market?
If you answered yes to any of those, then you probably wish you were at the International Home + Housewares Show in Chicago.
IHHS is an annual trade show that features more than 2,100 global exhibitors completely filling McCormick Place, the largest convention center in the U.S.. Over 4 days, we hit the floor (walking more than 6 miles a day, but who's counting?) to find the coolest gadgets and most clever inventions. Here's what we loved the most.
Skillets that remind you of home
American Skillet Company State Skillet—Buy for $125-$140
Look, I probably wouldn't ever buy a pan in the shape of Texas, but American Skillet Company's map of the U.S. made entirely of cast iron pans was hands-down one of my favorite things at the show. I love handmade products, I love cast iron, and I love the idea of making pizza in the shape of New York (Long Island can hold extra marinara sauce for dipping). My only request for next year: Please add cast iron Alaska and Hawaii to the map.
—Jeremy Stamas
A most clever vase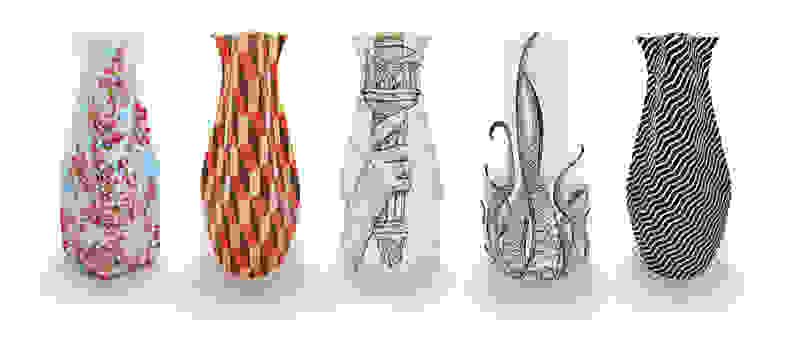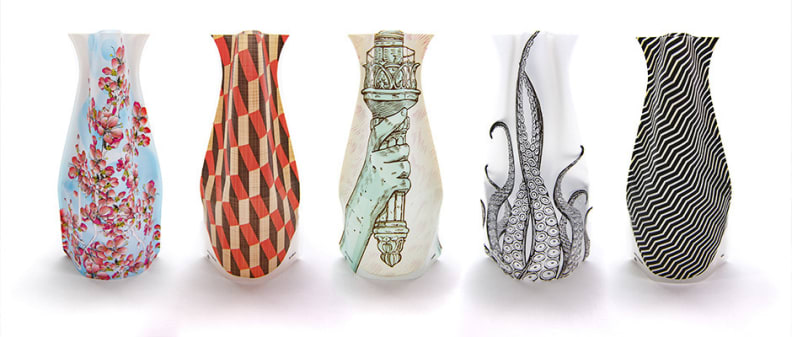 At a show where innovation and technology reigns, it's odd that I love these simple, why-didn't-I-think-of-that vases the most. Made of BPA-free plastic, the Modgy expandable vase looks like a plastic gift bag until you fill it with water and it becomes a stable, sturdy vase. When you're done, rinse with soap and water and stow anywhere, since it's paper-thin. The technology is available as a vase, wine glass shade, dog bowl, or luminary.
—Jessica Teich
A trash compactor—really!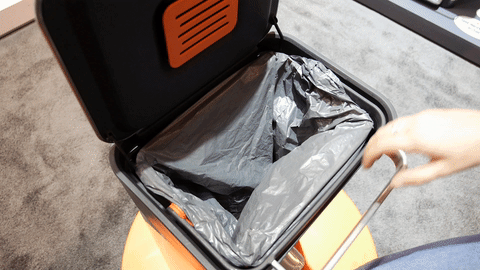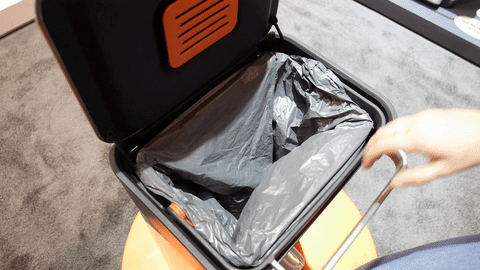 At the Joseph Joseph booth, I followed a sales rep to a display of trashcans out of sheer politeness. I was here to look at kitchen gear, and had no great enthusiasm for things that related to garbage. So it was with great surprise that I found myself staring at the Titan trash compactor and thinking it was one of the coolest products I'd seen at the show.
Basically, the Titan is a trashcan. But when it gets full, you lift a handle on the can to compact the trash instead of taking it out or shoving it down a bit with your hands. It's smooth and easy and allegedly fits three times as much trash as the can otherwise could. If you hate taking out the trash as much as I do, and you don't want to install an electric trash compactor, you'll understand why this holds appeal. It will go on sale in September for $199.
—Kori Perten
Non-plastic wrap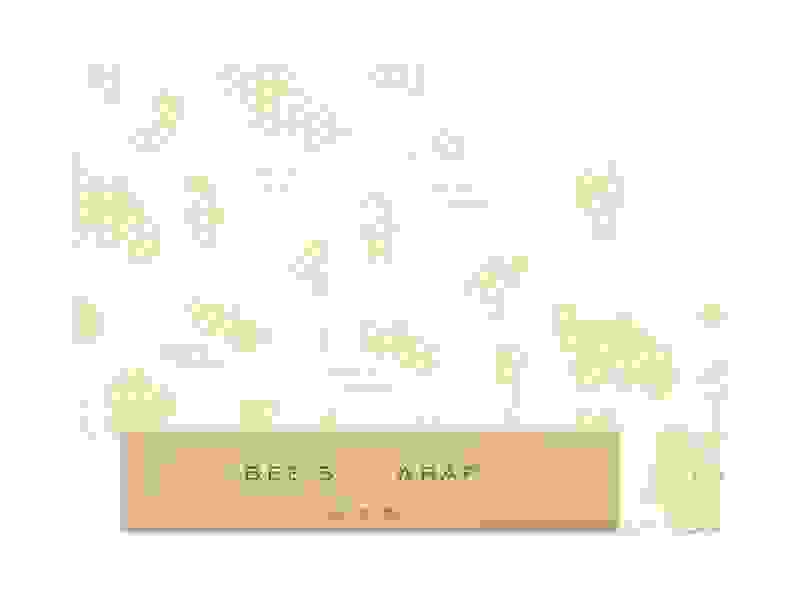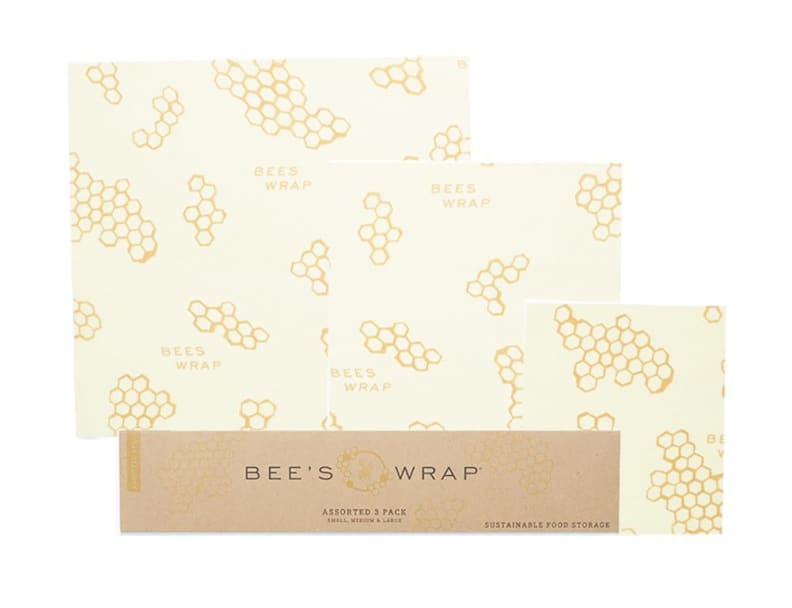 Bee's Wrap Sustainable Reusable Food Storage—Buy for $18
I have a soft spot for products that are made in Vermont, particularly ones that look great, work well, and don't cost a fortune. Bee's Wrap Sustainable Reusable Food Storage hits all these spots. It's a washable and reusable alternative to plastic wrap that's made from beeswax-coated cotton. You can fold and shape it using the warmth of your hands, which makes it perfect for wrapping cheese, bread, and vegetables. It also comes in a variety of colors and designs, and it smells faintly of honey!
—Jeremy Stamas
A dish towel that stays put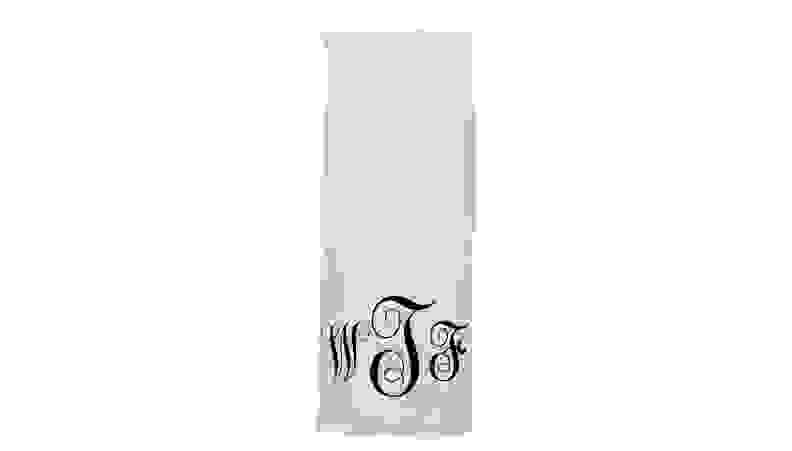 Twisted Wares Hang Tight Dish Towels—Buy for $14
Sick of your dish towel slipping off your oven handle to the dirty floor? Missy Livingston was, too, which is why she invented the patent-pending Hang Tight towel, which features a fabric loop that keeps the towel anchored to the handle. But it's the towels' art that initially attracted me. It'd been three days of being inundated by the cutest and most creative stuff on the market, and yet Missy's designs still had me laughing out loud.
—Jessica Teich
The Great Wall of KitchenAid
KitchenAid was a looming presence at the show. Between an oversized red stand mixer as tall as a person and an entire wall of KitchenAid mixers in every color of the rainbow, it was hard to miss the glorious, glossy machines out on the show floor. And I do mean glorious. They gleamed, bright and strong and ready for anything. I wanted them all.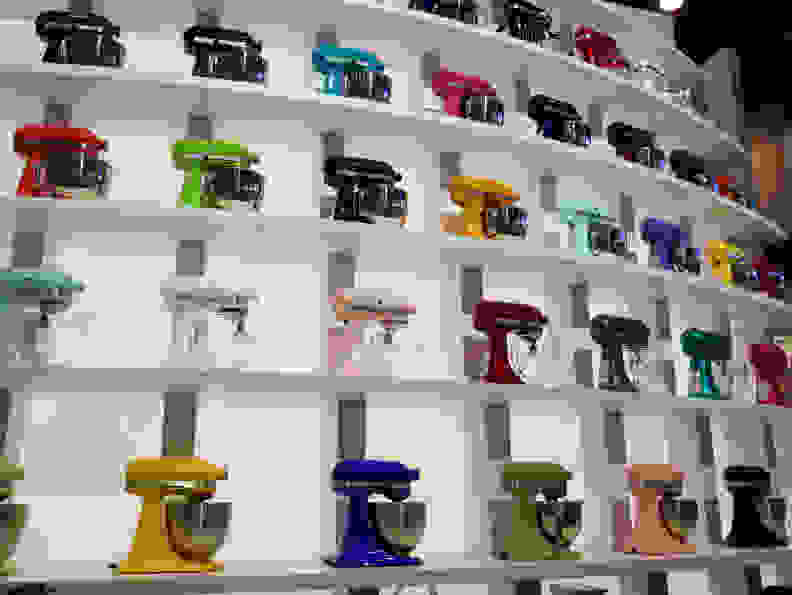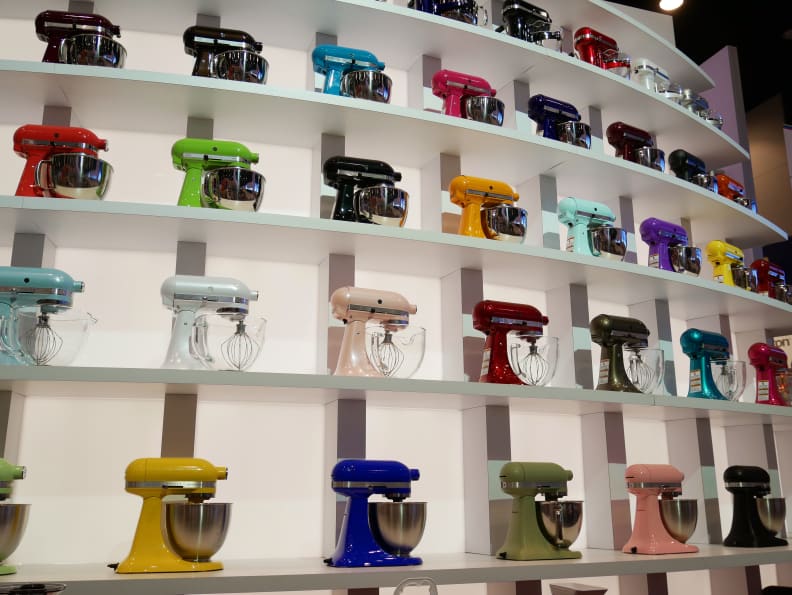 During an interview, I asked Chef Gemma Stafford if she'd seen the KitchenAid wall. Of course she had! We gushed about it, voices quick and excited. I inquired about her favorite color, expecting a short answer. Instead, she listed at least five. I understood why—they were all so beautiful that it was tough to choose, even hypothetically.
—Kori Perten
Editor's Note: I have declared the all-new color of Ocean Drive as the official favorite of the Reviewed.com team.
The best cappuccinos on the floor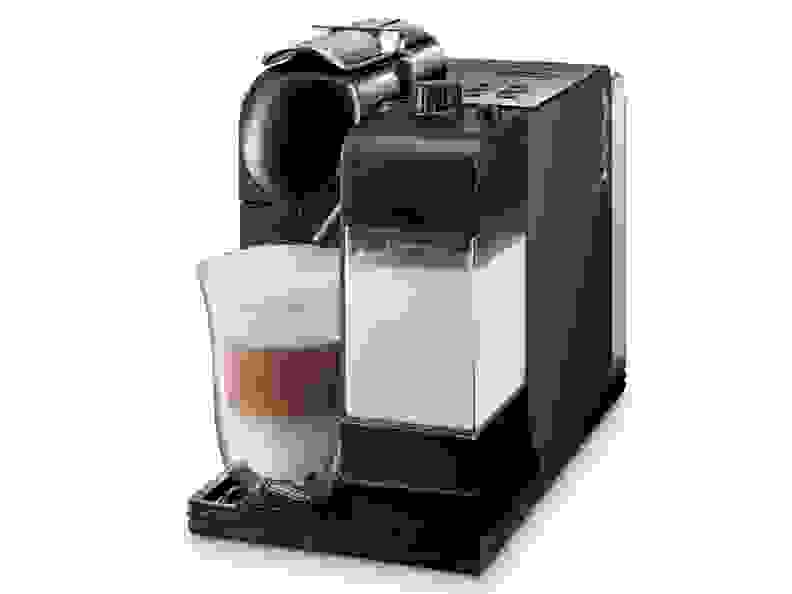 At the show, coffee flows like water and there are countless brands boasting the best roasters, grinders, and machines. Nonetheless, I found myself bypassing the rest and repeatedly going out of my way for the velvety cappuccinos from this Nespresso machine. It was the delish fuel that kept me chugging through 12-hour days filled with more steps than I've cumulatively taken this year.
—Jessica Teich
Replacements for all the stuff I inherited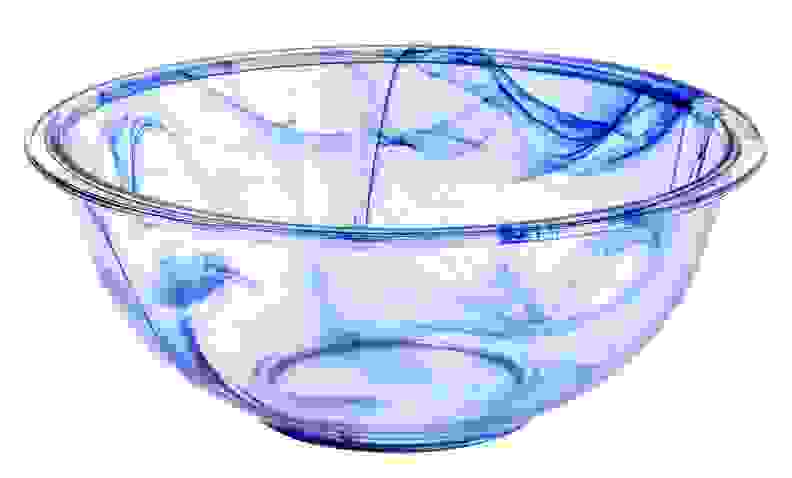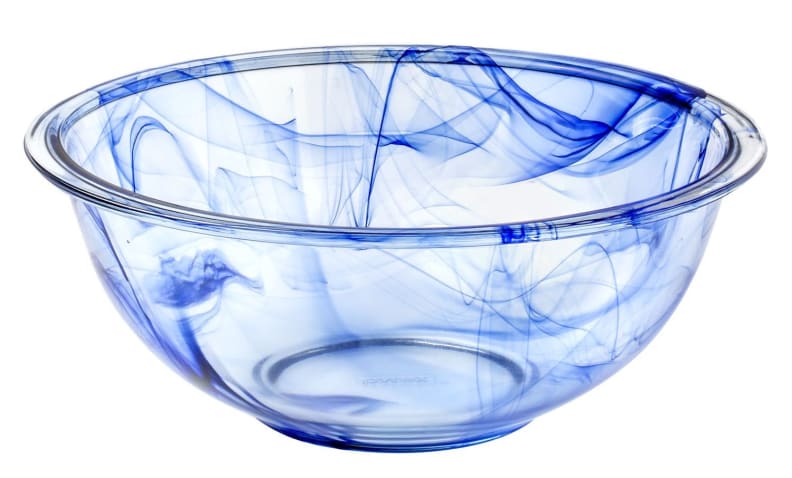 Pyrex Watercolors "Blue Lagoon"—Buy for $21.88
For me, Home Housewares is a nostalgia show. I got to see modern versions of familiar tools and gadgets that I'd inherited from my grandmother's kitchen. A Hutzler nylon spatula that grandma used for almost 40 years before I "borrowed" it for my first apartment? Yeah, hers was a 1970s shade of avocado, but the company still makes the same design today in the same U.S.-based factory.
The same goes for Pyrex. The shape of the familiar, American-made glass bakeware looks the same today as it did when my grandmother bought hers at Jordan Marsh. But if I ever need to replace one of the pieces that she gave me, I'd choose the new Blue Lagoon finish from the Watercolors collection. Each piece is infused with a unique splash of color, and no two pieces have the same pattern. How cool is that?
-Keith Barry
Related Video